This time of the year, I get to spend a little more time watching T.V. Since it gets dark so much earlier and it's pretty chilly out, makes bundling up and catching up a very fun thing to do.  Over the last couple of months, I've been sharing my experiences with Contour by Cox with you. Today is my final post and I want to play catch up on how things went. Plus, you know I'll be sharing a fun and easy T.V. time snack idea with you, it typical Homemaking Hacks style. I am a member of Everywhere Society and a Cox Communications' brand ambassador reviewing Contour by Cox. Everywhere and Cox Communications have provided me with compensation and a 6-month trial of Contour in exchange for my coverage of this product. However, all thoughts and opinions expressed herein are my own.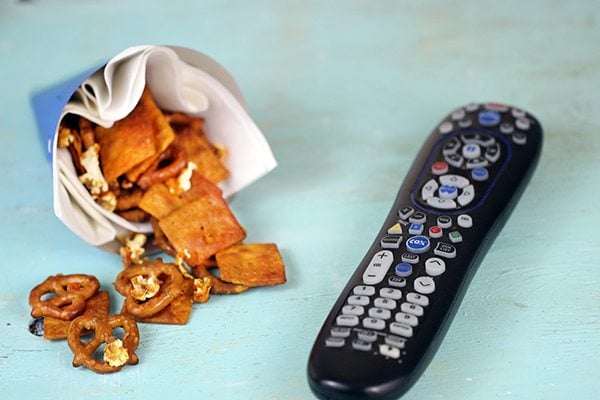 When we upgraded to Contour App , we also gained the ability to be able to record shows. It has to be the best feature for us, allowing us to never miss a show. Matter of fact, just yesterday we had plans for an early Thanksgiving with my parents since they will be away on the actual holiday. Normally that would have made me crazy because our favorite football team was scheduled to play exactly when we were going to be arriving at their house. It was SUCH a relief to be able to set our game to record so that we could watch it whenever we wanted. Really big game changer. Pun intended!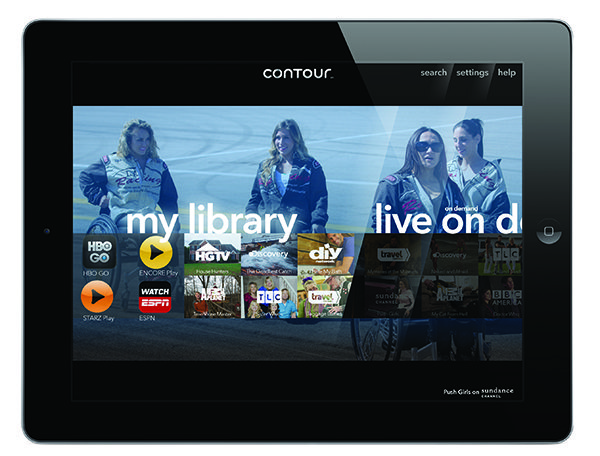 Let's go over some of the awesome features to recap!
The Contour Guide is a highly modernized guide that's easy to navigate. It has a recommendation engine that will suggest things to watched based on your actual viewing habits! Neato!
There is a Contour App  that you can download on select tablets and iPads.  This can give you convenience and the ultimate personalized experience all in one. You can log in to your own account to get your very own recommendations right on your device. You can also set the DVR features directly though the app. TV Just for Me? Check!
As I mentioned earlier, the DVR capabilities rock. You can store up to 1000 shows and have up to 8 household viewer profiles. Totally user friendly too!
=> See how I'll never miss a show again and what I thought about Contour by Cox in the first few weeks here.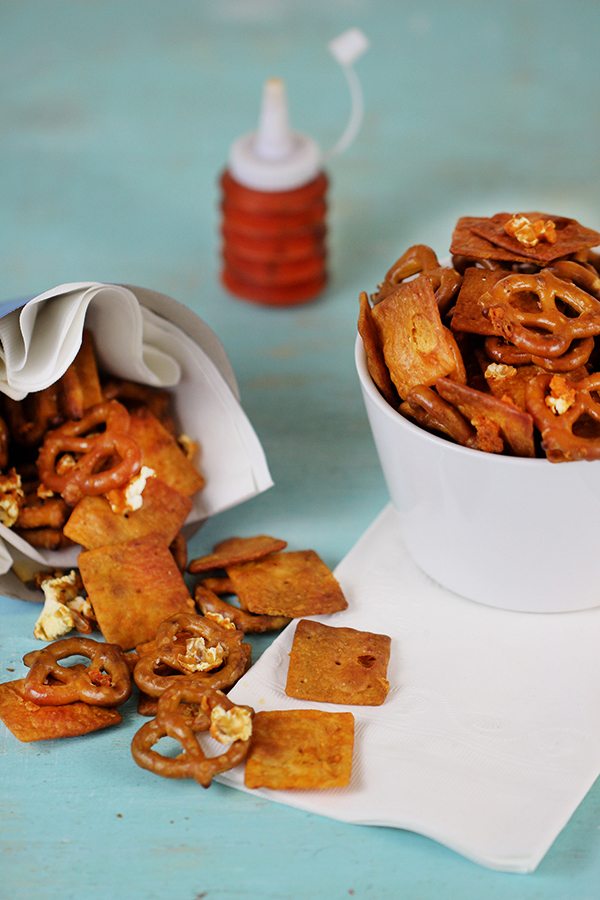 All in all, I'm impressed with the whole experience. It really feels like an asset in this modern world with everything moving so fast and with a busy lifestyle. I like to treat myself to a little T.V. time, but I like that I can do it on my terms now. Miss a show? No big deal, I can record it to watch when I want. Have nothing to watch? Get personalized recommendations! I really hate wasting time scrolling through channels hoping to find something to watch, these features are really perfect for busy people like myself. To be honest, I don't think I could go back to not having it. I am fairly sure we'll be keeping the service after my trial. I think it will be easy to convince my hubby on this one.
Now before I run off to watch some of the shows I've recorded, let me share my quick and easy snack that's perfect for a little show marathon.
Buffalo Snack Mix Recipe
2 Cups Popped Microwave Buttered Popcorn
2 Cups Baked Cheese Crackers
2 Cups Salted Mini Pretzels
3-4 Tbs Buffalo Sauce
2 Tbs Vegetable Oil
Mix all ingredients together and toss to coat. Spread mix on a parchment paper lined baking sheet. Bake at 300° F for about 25 minutes. Making sure to flip the mix over with a spatula once or twice while baking. Cool and serve. Store in an air tight container. So yummy and simple!
Are you ready to make your T.V. work for you?
The Contour App is compatible with iOS6x or higher and Android OS 4.2 including: Google Nexus 7 (Gen 1), Google Nexus 10 (Gen 1), Samsung Galaxy Note (8"), Samsung Galaxy Tab 2 (7" and 10.1"), Samsung Galaxy Tab 3 (7", 8", and 10.1")
Contour by Cox is available in the following locations:
San Diego, Orange County, Rhode Island, Cleveland, Kansas, Baton Rouge, Connecticut, Central Florida, New Orleans, Omaha, Oklahoma City, Hampton Roads, Roanoke, Macon, Las Vegas, Tulsa, Gulf Coast, NoVA, Arizona
What are your favorite features with Contour by Cox, being able to create a personal profile? Getting recommendations on what to watch or something else?