Let it go, let it snow! One of my very favorite things about Mickey's Very Merry Christmas Party is the SNOW. Yes, it snows on Main Street, U.S.A.! If you're planning a Walt Disney World visit or vacation this winter, here is everything you need to know about the snow at Magic Kingdom. Spoiler alert! It's magical. I was invited to attend WDW's event in order to share my experience, all opinions are my own.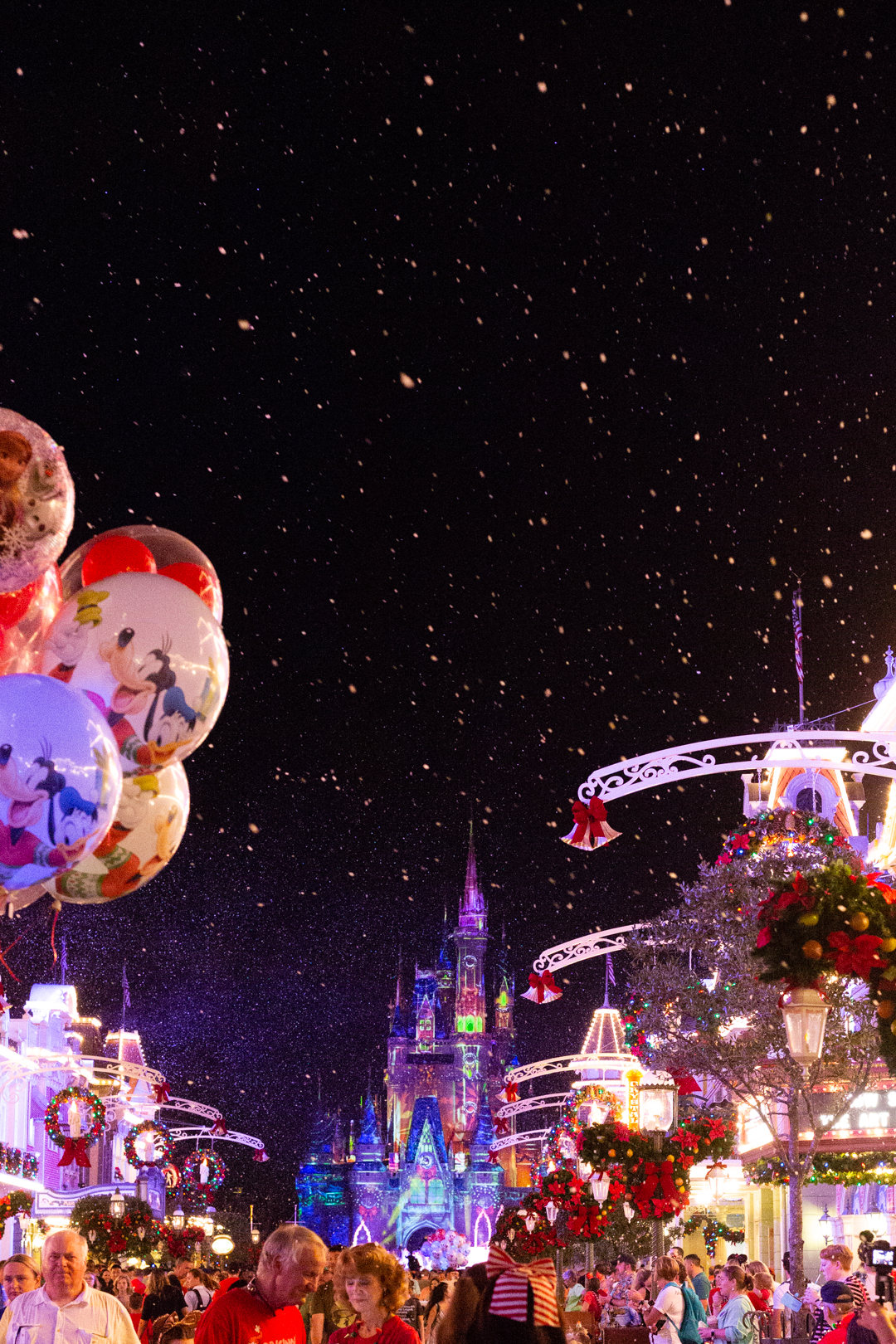 WHEN DOES IT SNOW AT MAGIC KINGDOM 
The yearly tradition of falling snow at Magic Kingdom park began with Disneyland back in 2000. It since became a yearly tradition for the Christmas season in both US parks.  The snow falls over Main Street on select nights at Magic Kingdom in Walt Disney World.  Those nights are the nights of Mickey's Very Merry Christmas Party.  The Christmas Party is an event that requires a separate ticket for admission.  The park closes early to day guests and reopens for party guests (Actually, there is an overlap in which guests without special bracelets are ushered to the exit while guests who purchased passes to the event are allowed to stay). Like many hard ticket events at Magic Kingdom, you're allowed entrance to the park at 4pm while the party officially starts at 7pm. Make sure to plan to come early to enjoy every extra moment.
This year, Mickey's Very Merry Christmas Party began running in November and will continue until December 21.  Specific nights for the party are Nov. 8, 9, 12, 13, 15, 16, 25, 27, 29, 30 and Dec. 2, 4, 6, 7, 9, 11, 13, 14, 16, 18, 20, 21.  These are the only nights you can see "snow" fall in Magic Kingdom.  The snow occurs over Main Street USA during the Mickey's Once Upon a Christmastime Parade and at the very end of the evening. It's so cool!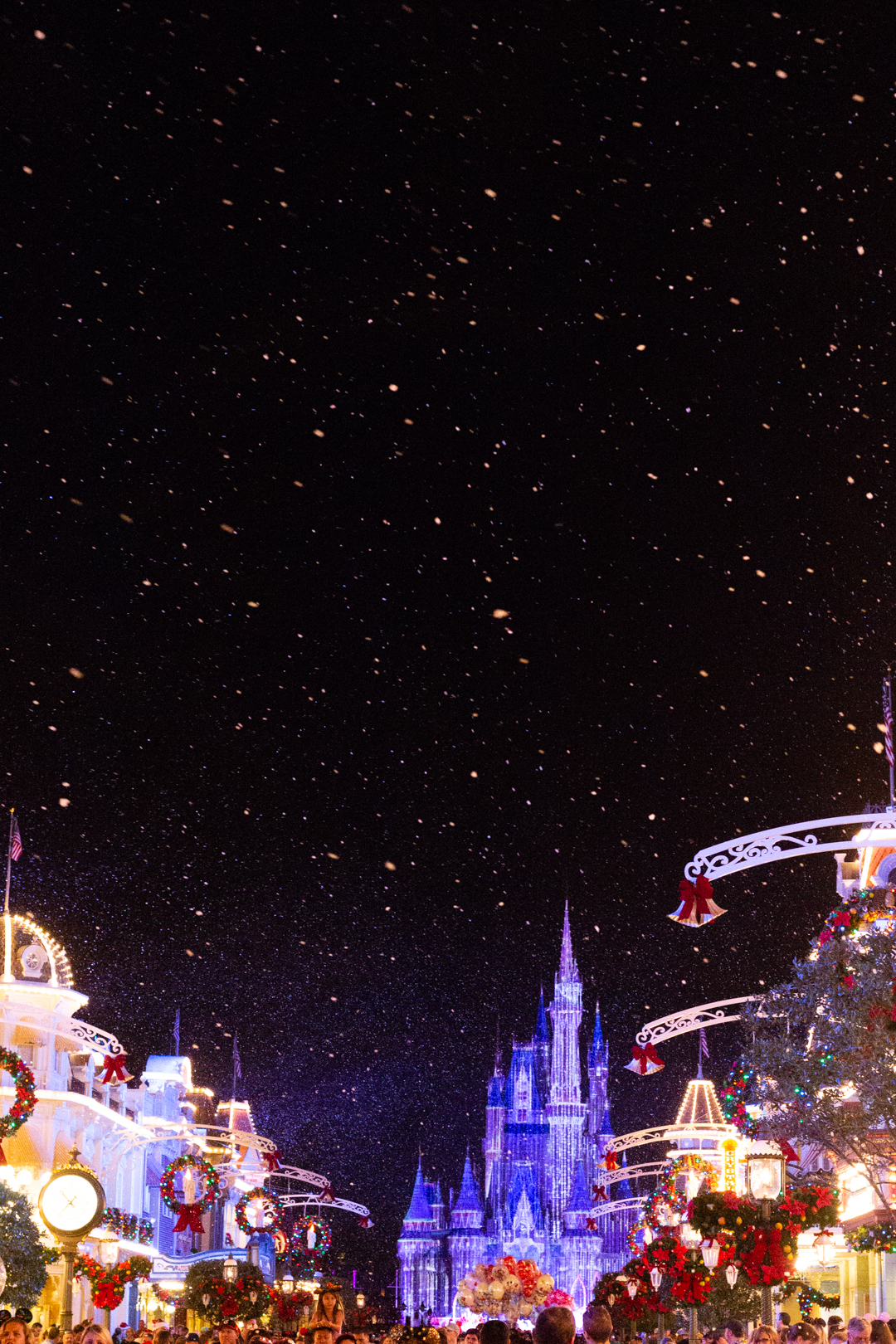 IS THE SNOW REAL?
No it is not. It's just more Disney Magic and they know how to do it right.  The illusion is created by experts at Zigmont Magic FX.  The substance is commonly referred to as snoap (snow + soap) and is actually made up of millions of tiny bubbles.  While Disney World is not the only place snoap exists, the magic of Disney's Snoap does come from a proprietary blend of surfactants created in house at Zigmont Magic FX labs.  The product is non toxic and does not leave behind any soapy residue. A lot of people ask if the faux snow is cold, it's not. But, it's dreamy indeed!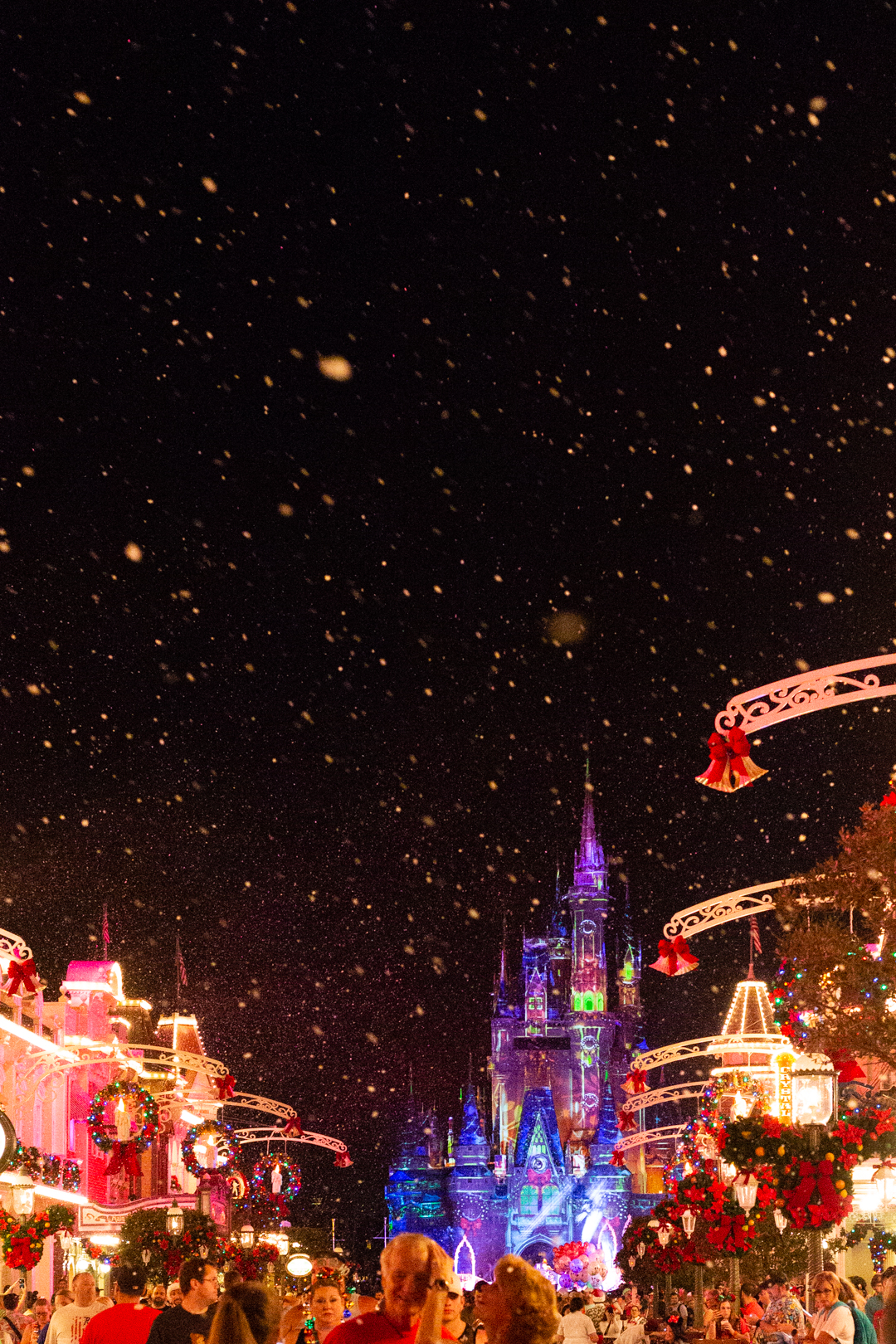 The surfactants used are mixed with water and reduce the surface tension in order to create the bubbles that become snow.  Then, bubbles are shot from a machine through a sieve that creates the effect of falling snow.  The resulting snowflakes break down without a trace after about 90 seconds.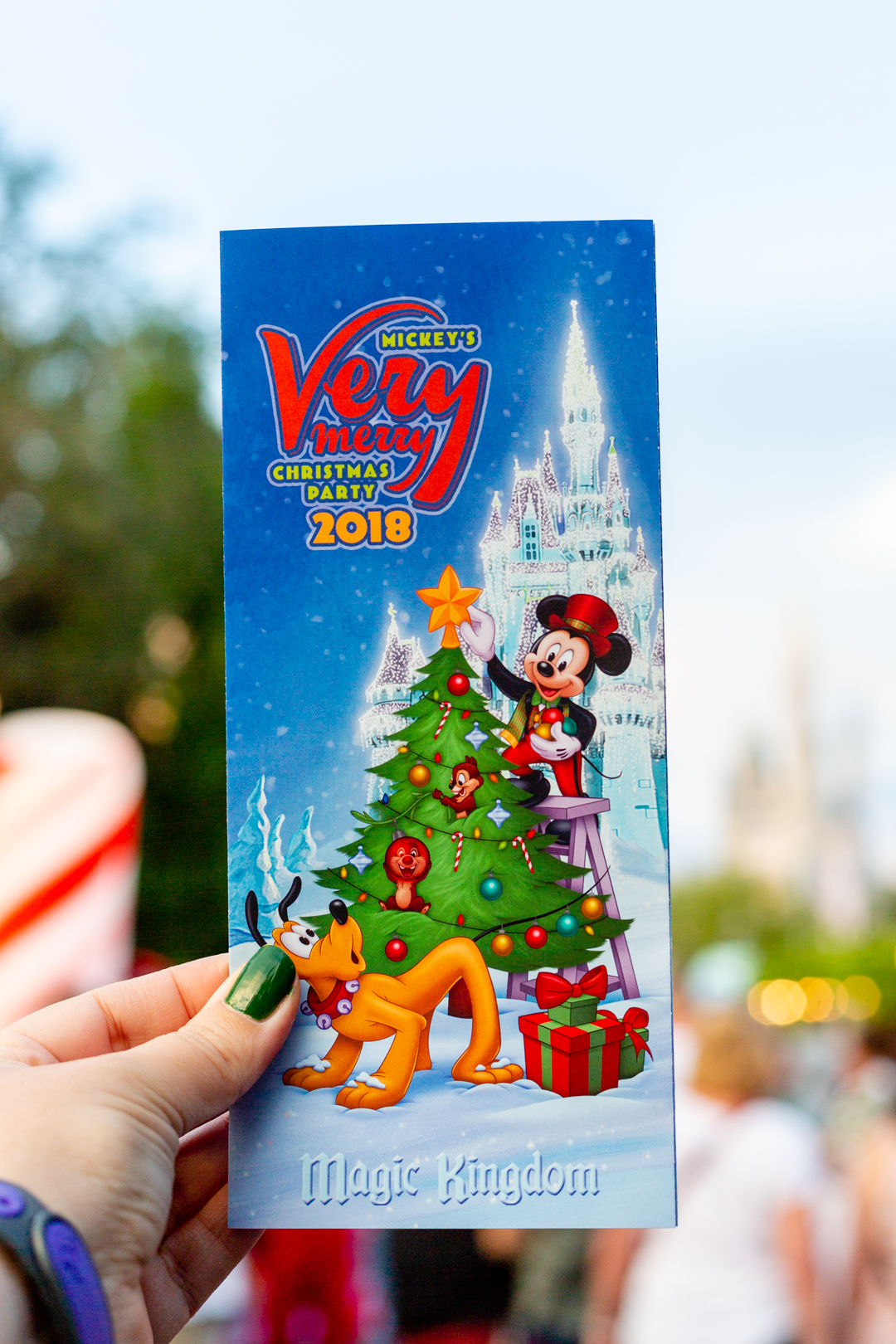 WHAT IF I CAN'T GET A TICKET TO MICKEY'S VERY MERRY CHRISTMAS PARTY? 
Mickey's Very Merry Christmas Party is no longer the only way to see snowfall in Walt Disney World.  If you can't get a ticket to the party (insert whiny sad face here), you can go to Disney Hollywood Studios instead.  Snowfall is now a regular part of the Seasons Greetings light and projection show that takes place nightly on Sunset Blvd.  This takes Disney Magic to another level as it portrays snowfall in Hollywood, CA rather than Marceline, MO.  But real snow can and does happen, even if rarely, in Southern California. For the very freest of free snow experiences happened at the Christmas Tree Trail at Disney Springs this year. While not as intense of a snowy experience, the snow is fairly steady and pretty awesome. I can't recommend a visit to this glorious trail. Hoping this will be a continuing event year after year.
Outside of Walt Disney World, the small town of Celebration has its own nightly event called Now Snowing.  They don't use the same proprietary blend of snoap that Disney uses, but it is a community event that includes skating and caroling.  It's a nearby option if you really want to see some "snow" in Central Florida, but you can't get admission to either Hollywood Studios, or Mickey's Very Merry Christmas Party.
But, definitely score tickets to #VeryMerry if you can! There are so many amazing things to experience in addition to the snow:
Once Upon a Christmastime Parade and other magical shows at Cinderella's Castle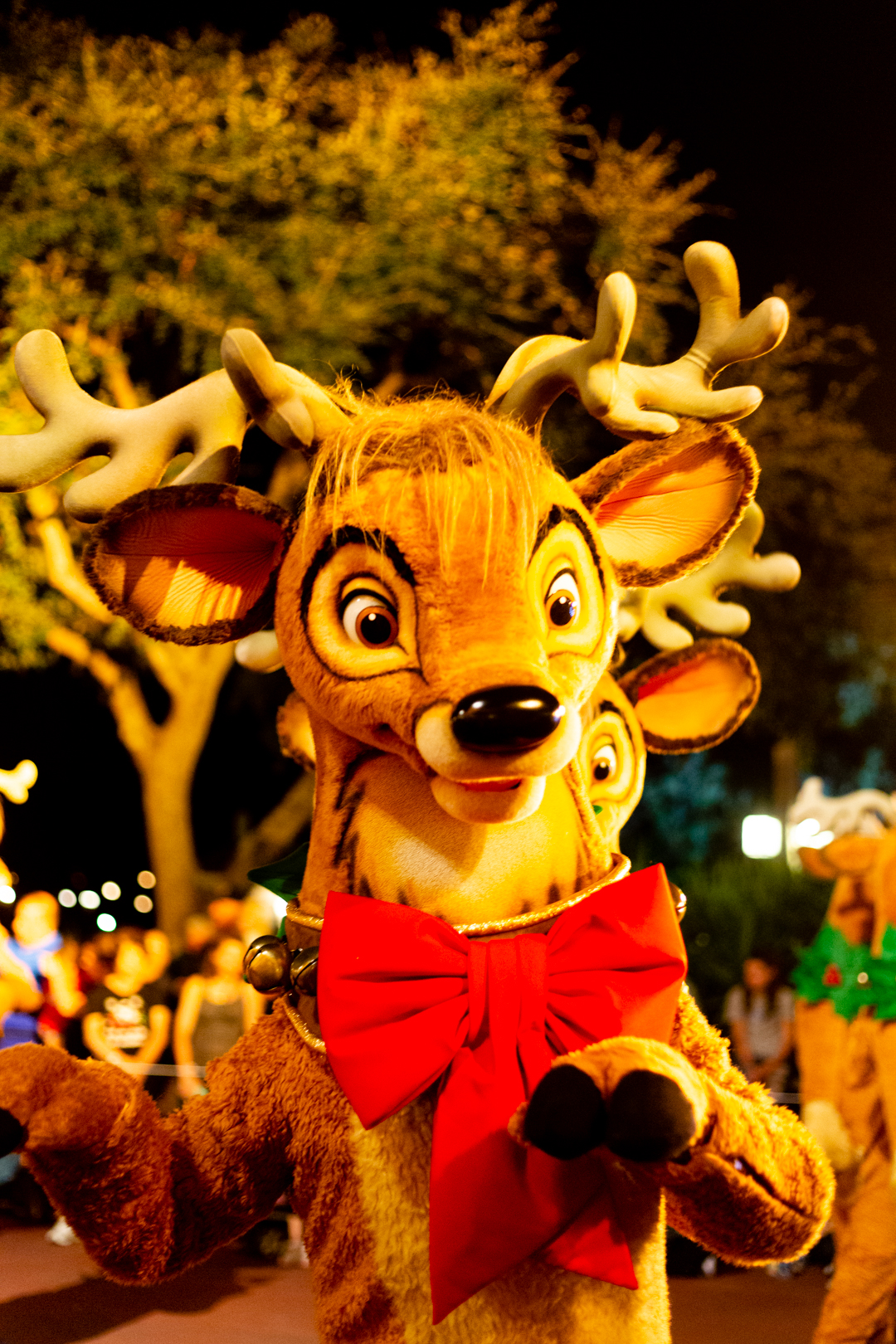 Free treats all night. YES.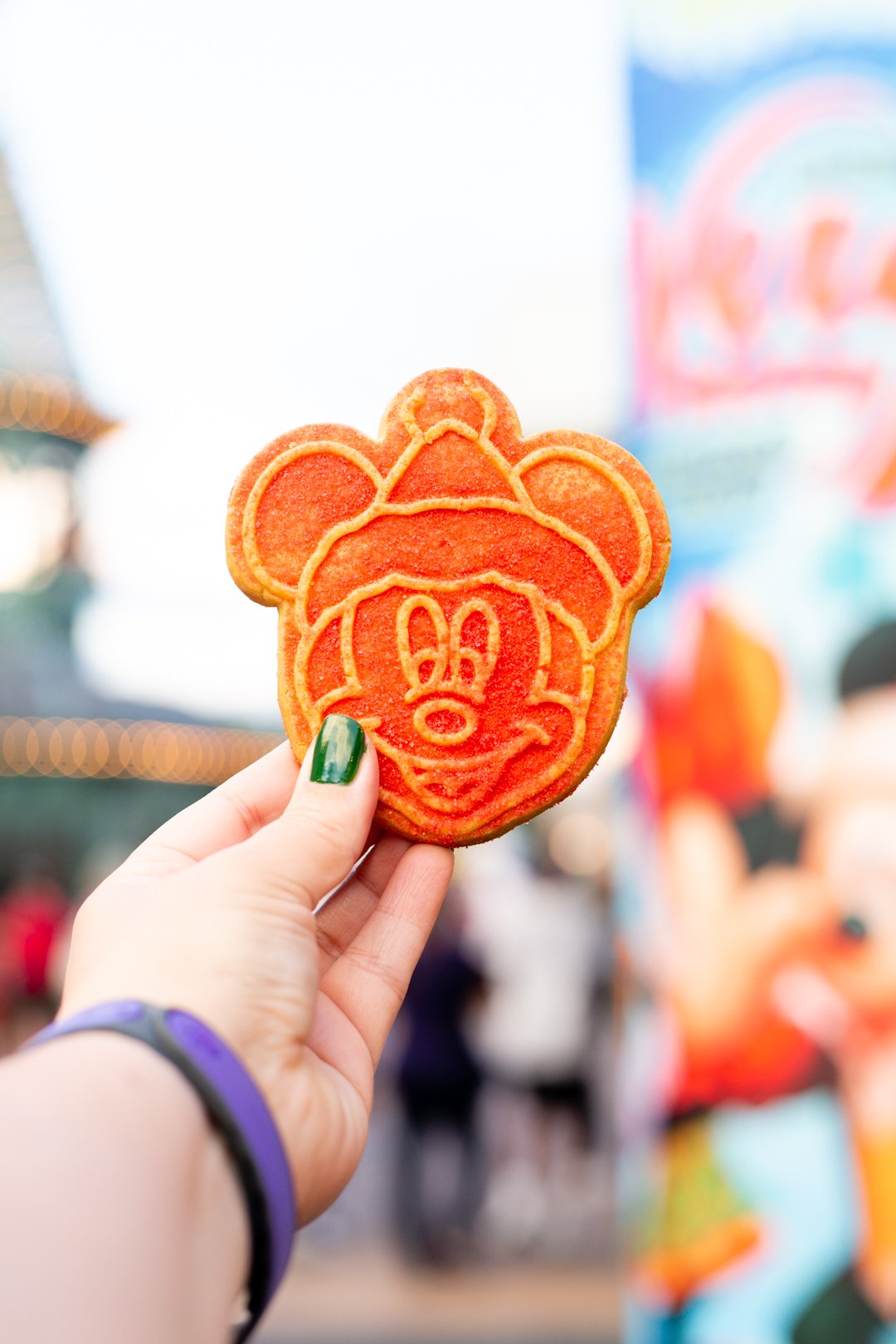 Exclusive Treats and Swag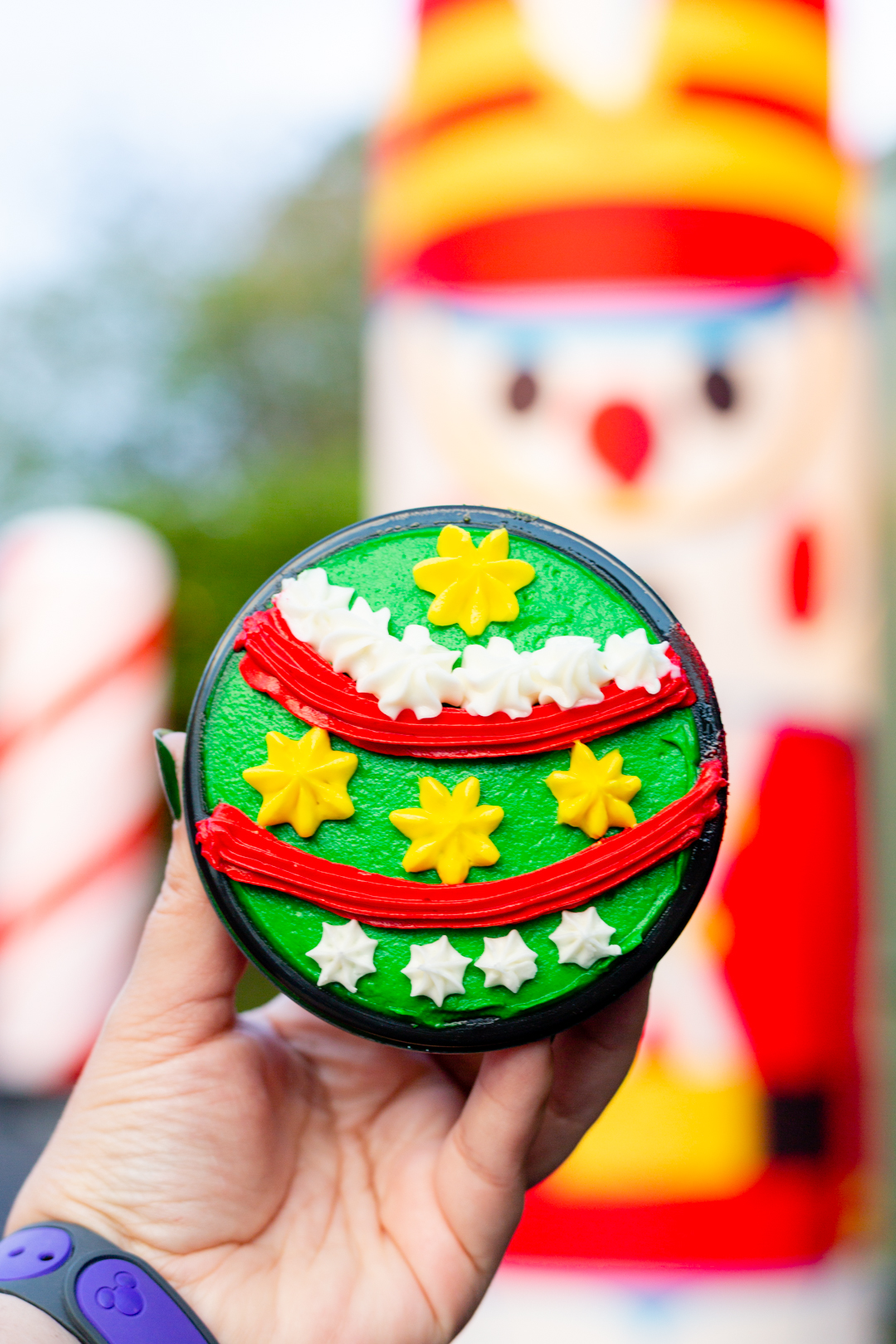 Download the 2018 party guide map here.