Hungry for something simple? I was up for trying something new in the slow cooker last week. While I've made made many chicken dishes using a jar of salsa, I hadn't tried cooking with a jar of marinara sauce. Pretty exciting to have yet another option for dinner with simple ingredients tossed right into the cooker. Love it.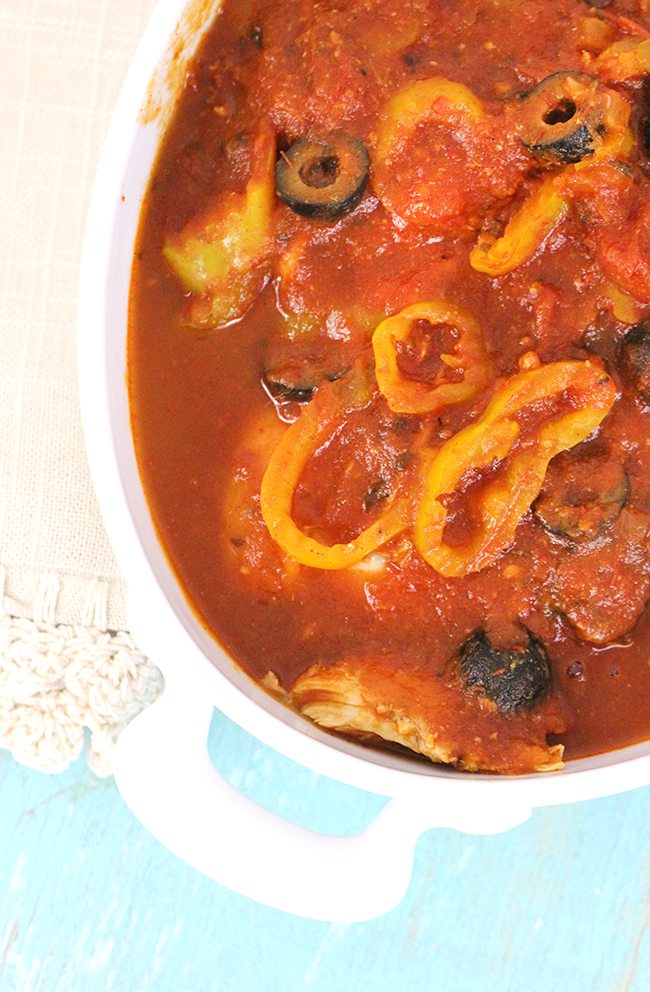 I have to admit, for my first try, this came out a winner. I wanted to amp up the flavor of the sauce by adding something zesty. Lately I've been totally digging banana peppers. Yum. Then, I added some olives for an extra pop of flavor and contrast. Something was missing though and it was black pepper! Just a few sprinkles really balances this dish out nicely.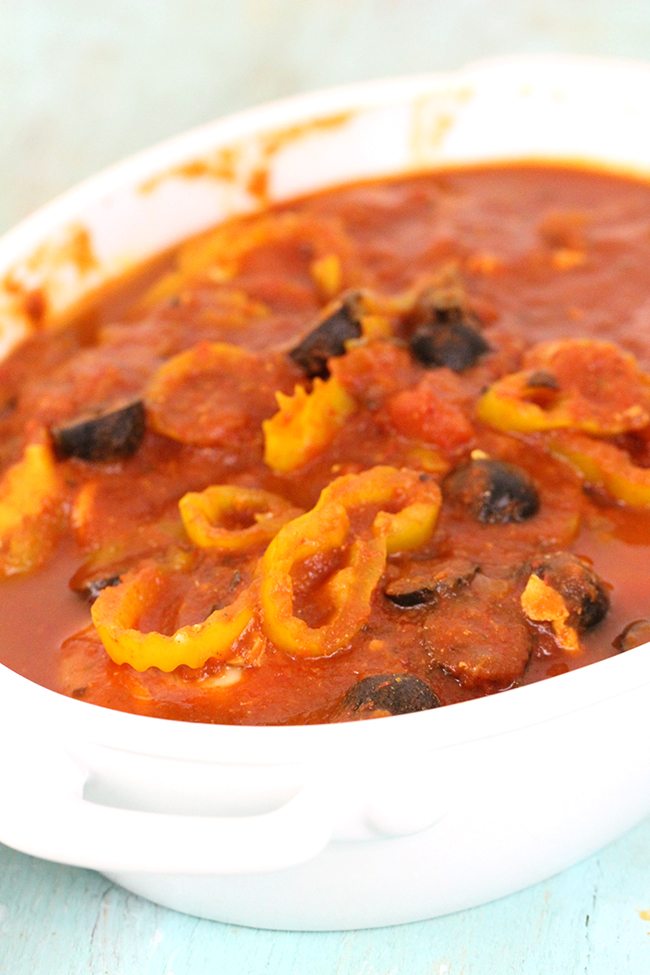 Want a quick and easy meal too? Give this a try. I promise, it's ridiculously easy!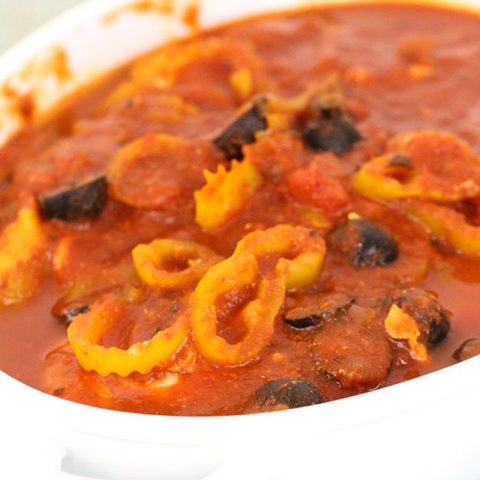 Zesty Italian Chicken
Total Time:
4 hours
10 minutes
Easy Italian Chicken Slow Cooker Recipe
Ingredients
1.5 - 2lbs Boneless Chicken Tenderloins or Sliced Chicken Breast
1 Jar of Marinara Pasta Sauce (24 oz)
3/4 Cup for Banana Peppers (drained)
1/2 Cup of Black Olives Sliced
Optional: Black Pepper
Instructions
Place the chicken in the bottom of slow cooker, add banana peppers and olives to the top.
If desired, sprinkle black pepper over the chicken.
Finally, pour the jar of marinara sauce over the chicken evenly.
Cover and cook on high for 4 hours or low for 6.5 hours.
Stir it up with me. What slow cooker recipes have you tried recently?