Halloween is all about having lots of spooktacular F-U-N! What could be more fun than adding silly googly eyes to your crafts. too? To make sure you have the most crafty Halloween ever, I've gathered 31 of the best crafts using googly eyes or wiggly eyes or craft eyes, whatever you call them! From super cute ideas to extra spooky ones, you will find awesome kid-friendly projects to instantly love.
Halloween is definitely my favorite holiday to make crafts for with Christmas being a close second. If you are anything like me, you are doing to love to get your diy on right now.
WIGGLY EYES HALLOWEEN CRAFTS & DIY
Whether you are looking for something unique like spooky party ideas or a cute-but-spooky tin can ghost you will find some inspired ideas here to get your Halloween decorating in full swing! Let's get into the spooktacular spirit of the season and get ready to have some fun!
Spooky Halloween Party Cups are perfect for all of your parties and upcoming spooky festivities.
Spooky Popsicles are not only adorable, but they are also so ridiculously easy to make. Perfect Halloween snack!
Spider Pumpkin is another fun way to use up those fun wiggly eyes this Halloween season.
Easy Spider Treat Bowls that you will love. Perfect for a Halloween snack or addition to a party.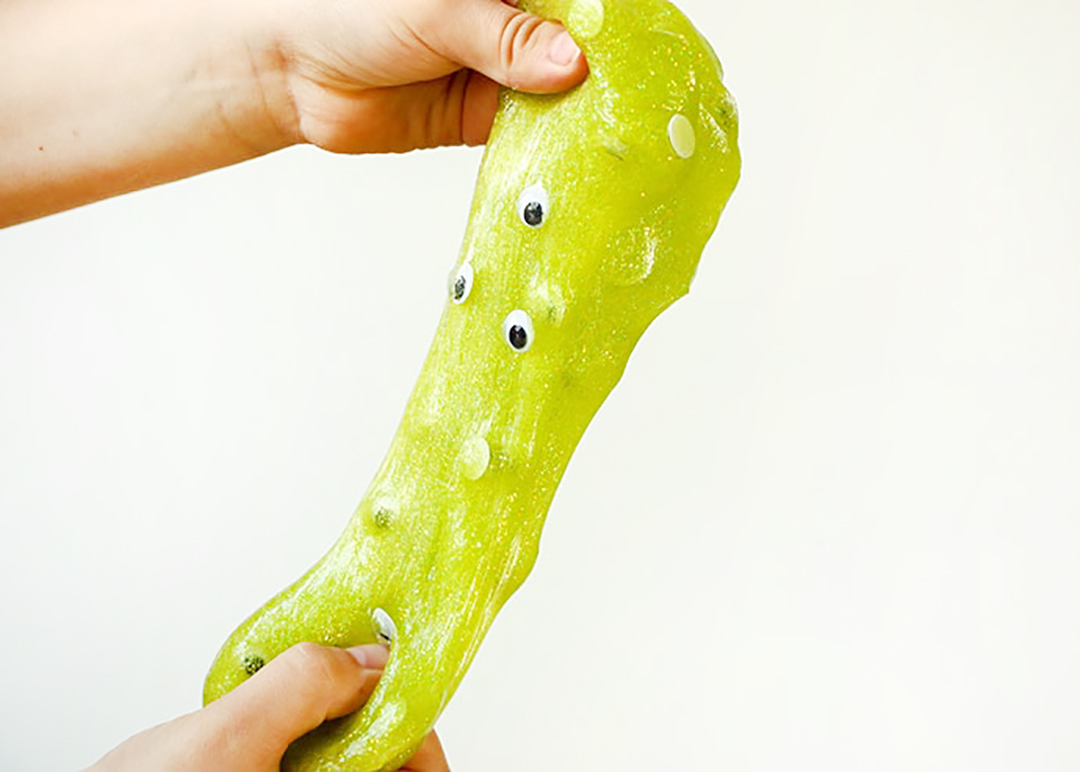 Photo Credit: My Poppet
Cardboard Tube Mummies are perfect for kiddos and a great way to upcycle things you already have at home.
Pom Pom Ghosts make it so easy to decorate your home. They add a not-so-spooky way to express your Halloween spirit.
Googly Eye Halloween Door is one of my favorite ways to show some spirit. You might even get your neighbors to join the fun.
Duck Tape Halloween Pumpkin is a fun way to get your crafty side out. If you can find glow in the dark tape, it will be extra cool.
Bat Treat Cups are super cute and kids will simply love them
Quilled Pumpkin Halloween Craft just looks too cute. I love how these turned out.
Spider Craft because spider crafts for Halloween are everything. Am I right?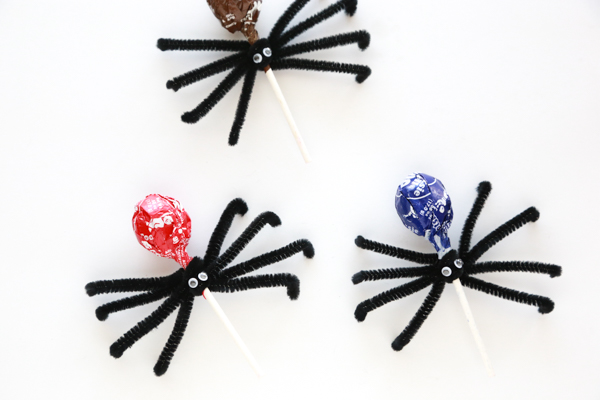 Photo Credit: Simply Being Mommy
Glow In The Dark Monster Rocks are so much fun. Easy for the kiddos and cool to play with at night.
Hand and Footprint Bat because why not? This is the perfect craft to save for years to come.
Glow in the Dark Ghost Family Canvas is super clever. I love this outside of the box project made with glitter glue.
Mummy Letters are a unique way to decorate a home for the spooky holiday.
Tootsie Pop Spiders are SO cute and easy to make. These will be an instant hit.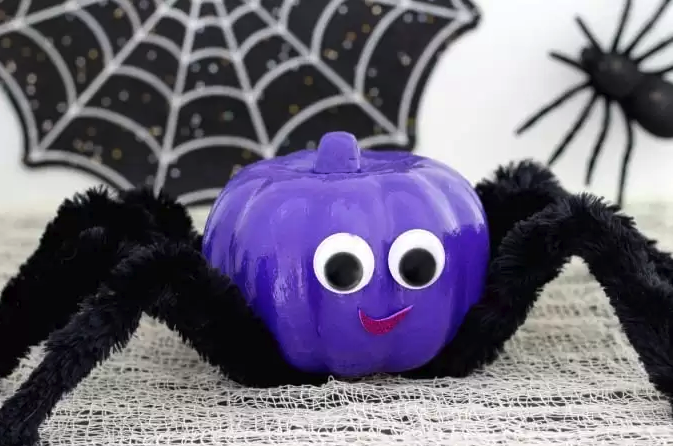 Halloween Monster Cups is another instant favorite of mine. The kiddos will love it.
Candy Corn Man really makes me giggle.
Sock Pumpkin Craft is another clever way to use items around the home to craft up storm.
Mustache Ghost Garland is a fun twist to spooky decorating ideas.
Halloween Pencil Case is perfect to make to hand out to school friends.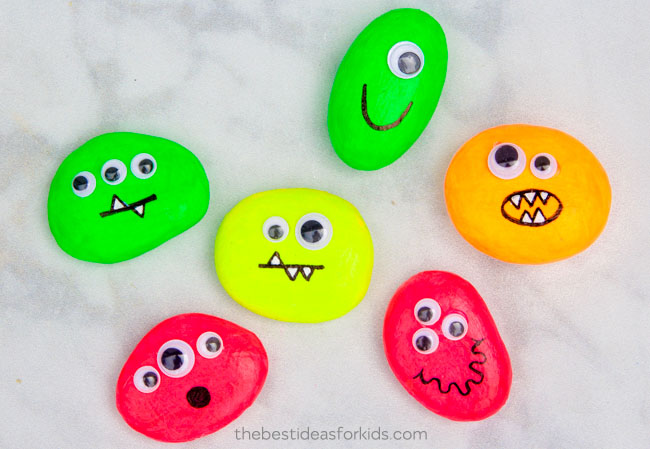 Photo Credit: The Best Ideas for Kids
Googly Eyed Headband is so cool and would be great to add a costume.
Googly Eye Slime is actually pretty easy to make with few ingredients.
No-Carve Bat Pumpkins will look adorable on any front porch or mantle.
Googly Eye Halloween Wreath is definitely one of my very fav decor ideas.
Tin Can Ghost Wind Chime is another great way to create from used items.
Spider Rings make me laugh out loud. A fun way for kiddos to express their inner spooky.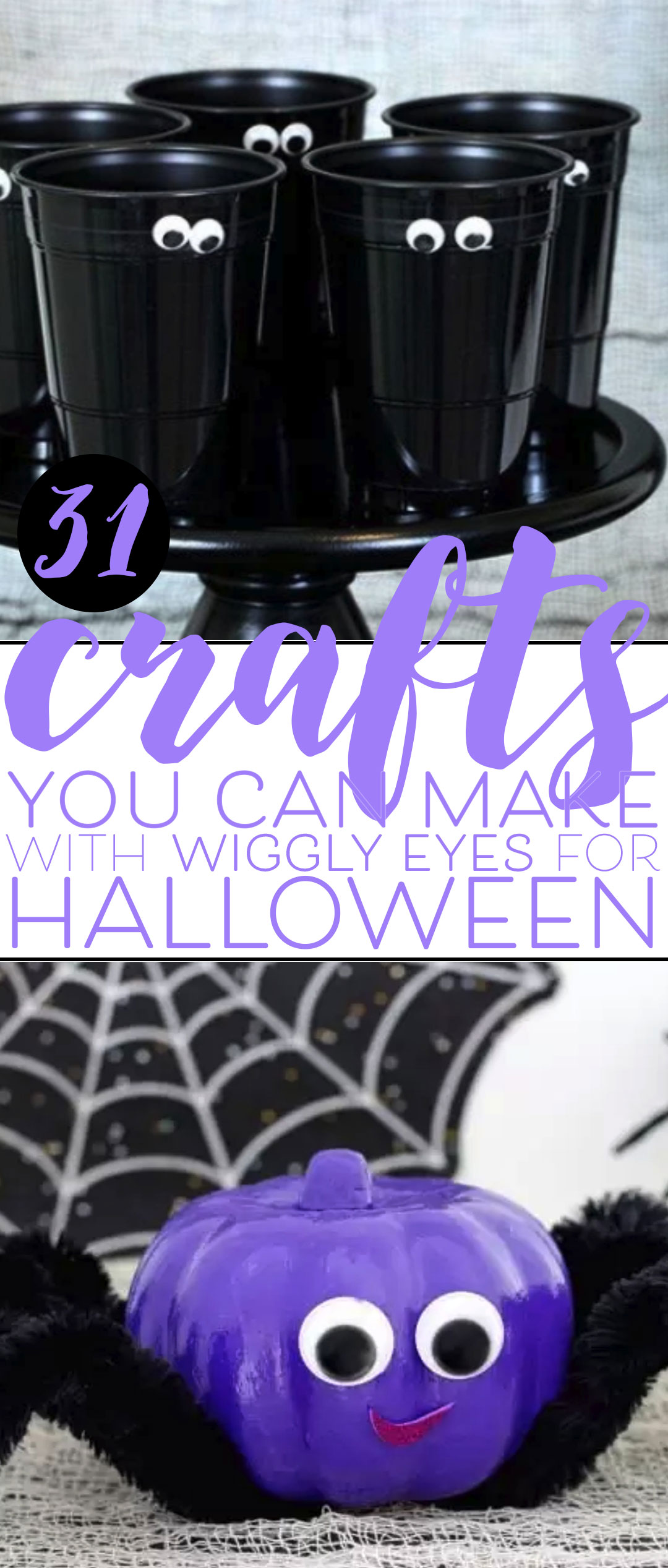 There are plenty of craft ideas that are kid friendly so the fun is not only in the decorating, but in the time you spend together doing them. I hope you find some fun projects to work on this season!
Which of these crafts or project ideas with silly Googly Eyes will you be making first for Halloween?
I also shared some ideas for using candy eyes for Halloween Treats and it made me think about all the crafts for decorating we like to do this time of year.