Ah. Halloween decor! It's been a long time coming, but I finally have my own home to decorate. It feels amazing, I have to admit. I didn't realize how important this would be for me to finally just feel settled. Once we got word that our home purchase was official, we basically planned on painting pretty much everything and really making it our own. Now that the living room is finally painted, I was finally able to get my decorations up and see how the last couple of months of curating black, white and orange Halloween decor really panned out. It's all super simple, but I totally love it. This post contains some affiliate links.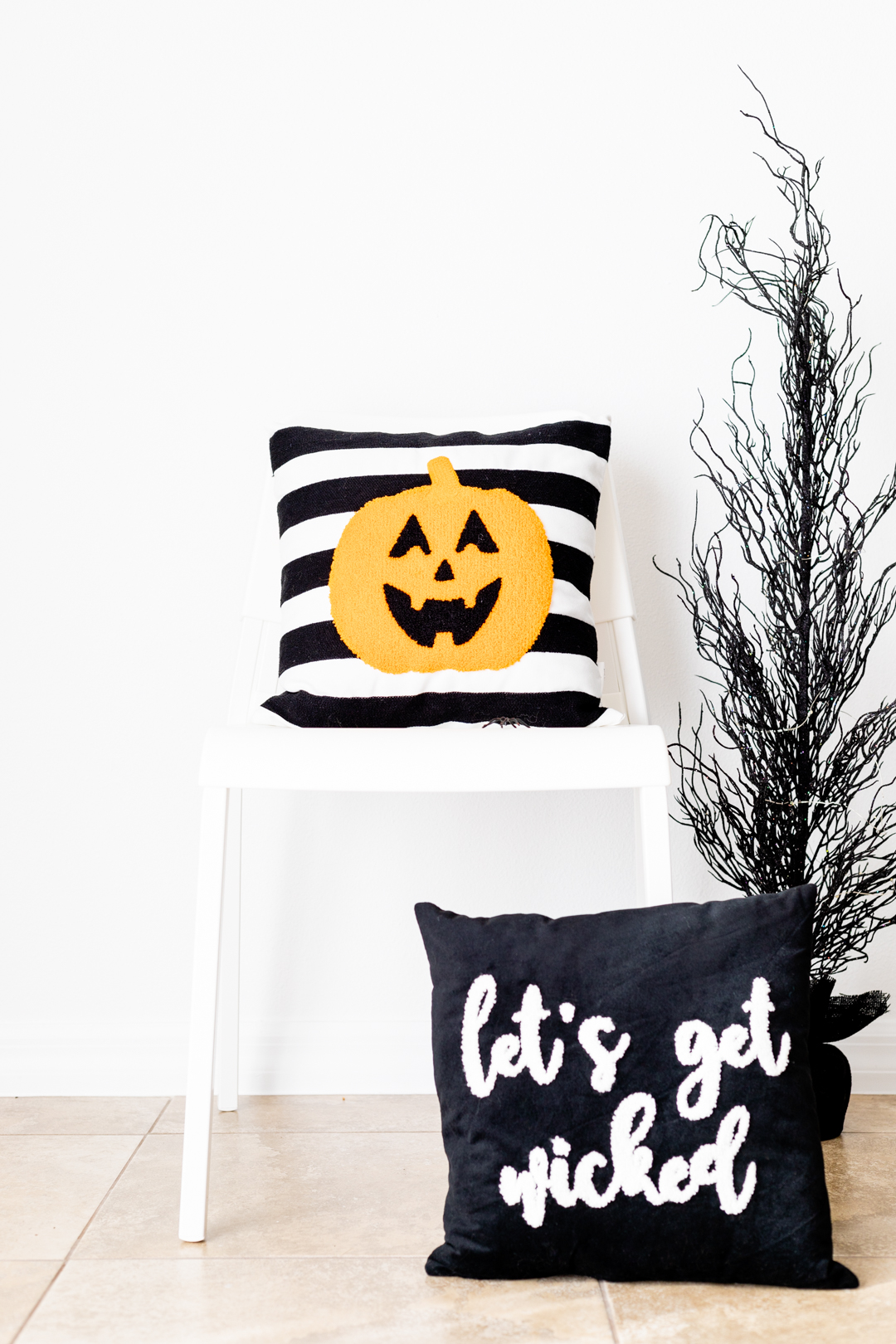 BLACK, WHITE AND ORANGE HALLOWEEN DECOR
I've kind of been attracted to the black and white with purple look for a while. Something about it always gets my attention. This year, when I spotted the cutest pumpkin pillow with black and white stripes you could say it was love at first sight. Isn't it funny how just one simple item can inspire an entire look? I shopped for most of these items back at the end of August through early September and they've been patiently to be put together and I am super excited to finally execute.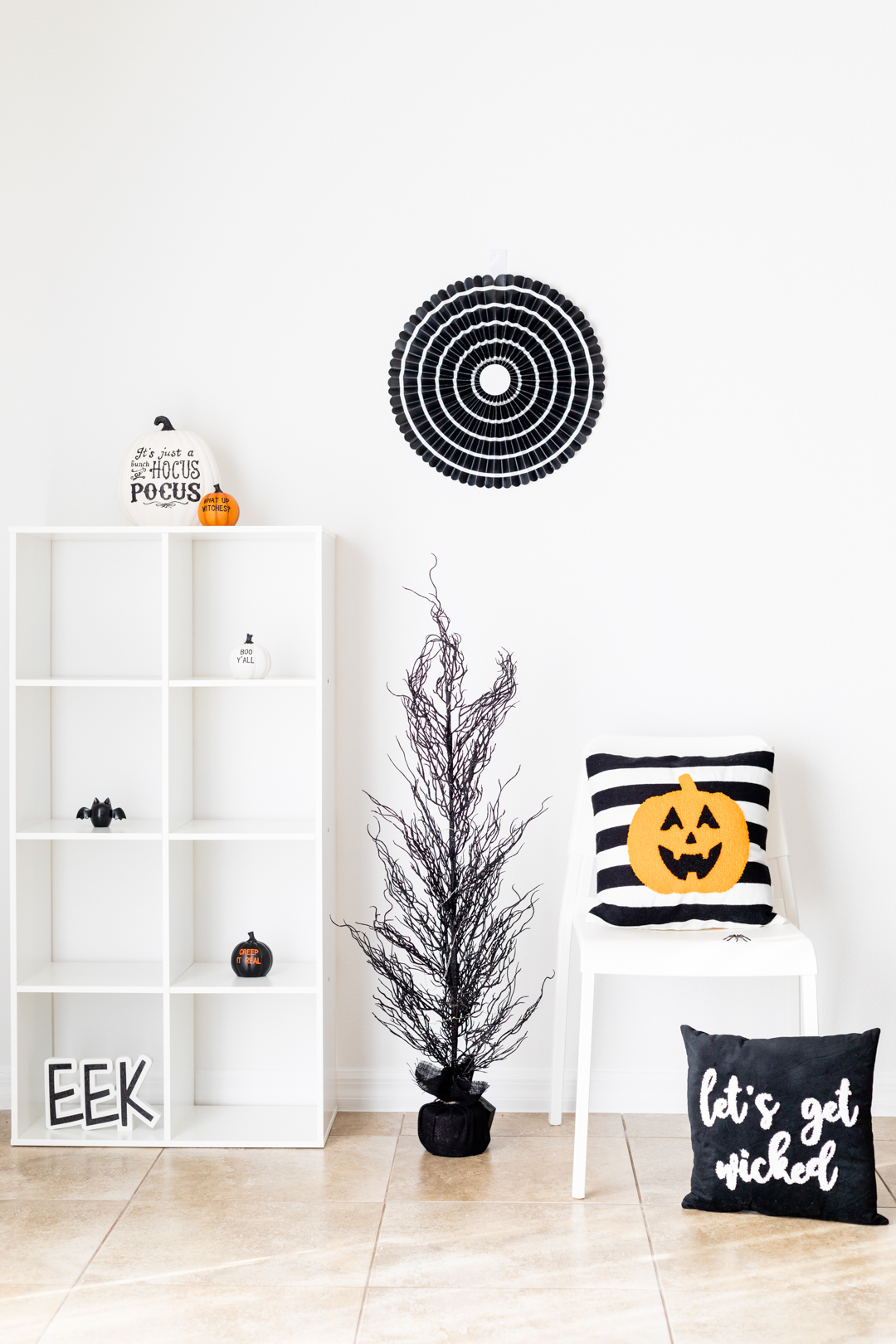 This is pretty much the first year that I truly curated entire display of Halloween decorations and I'm looking forward to sharing even more of my home decor ideas from hereon.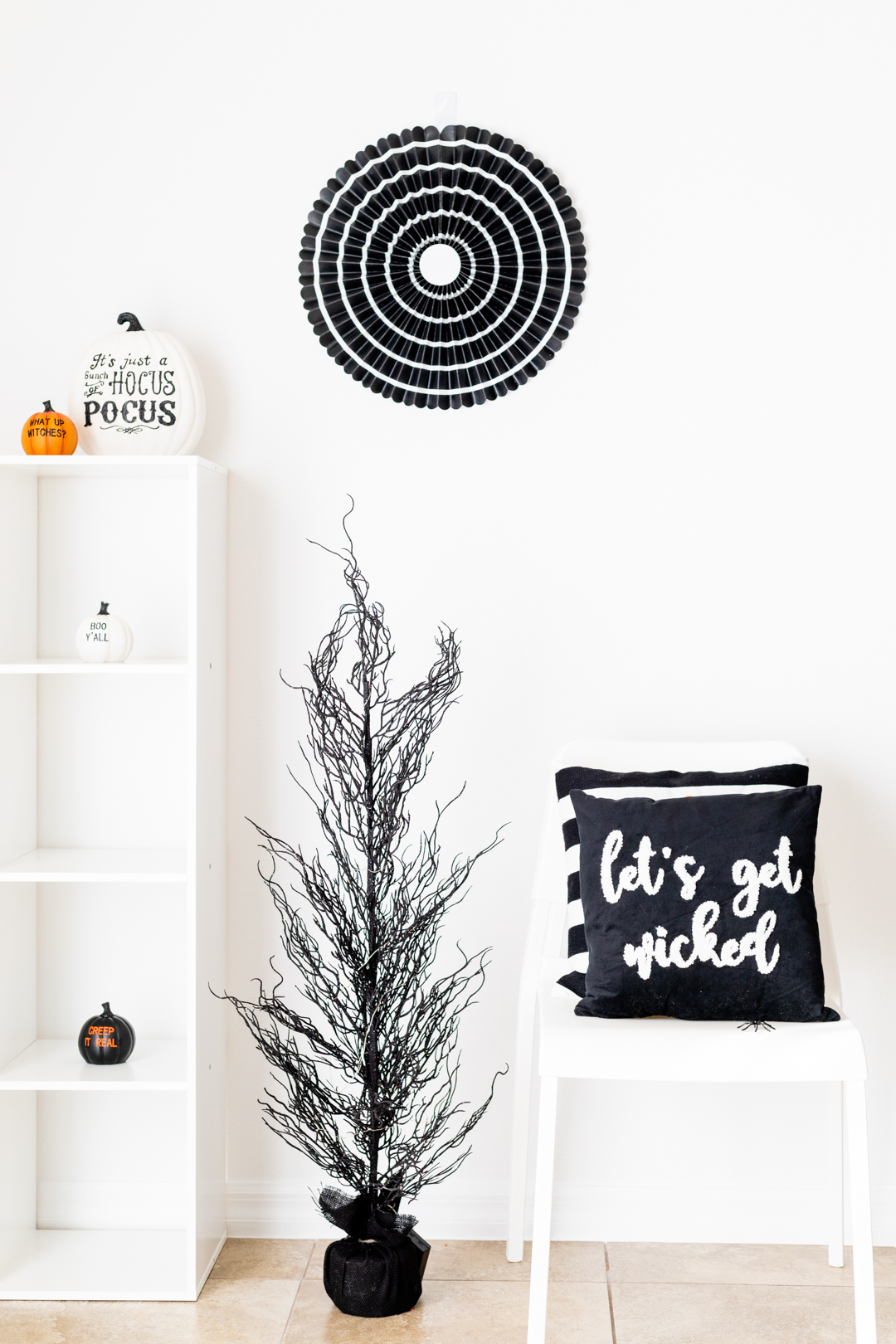 I already have my general thoughts together for Christmas and I'm so excited to hopefully be able to pull it all off now that we have full creative control at home. Yay! Seasonal decor can get a little pricey, that's another great reason to love the minimalist look if you ask me.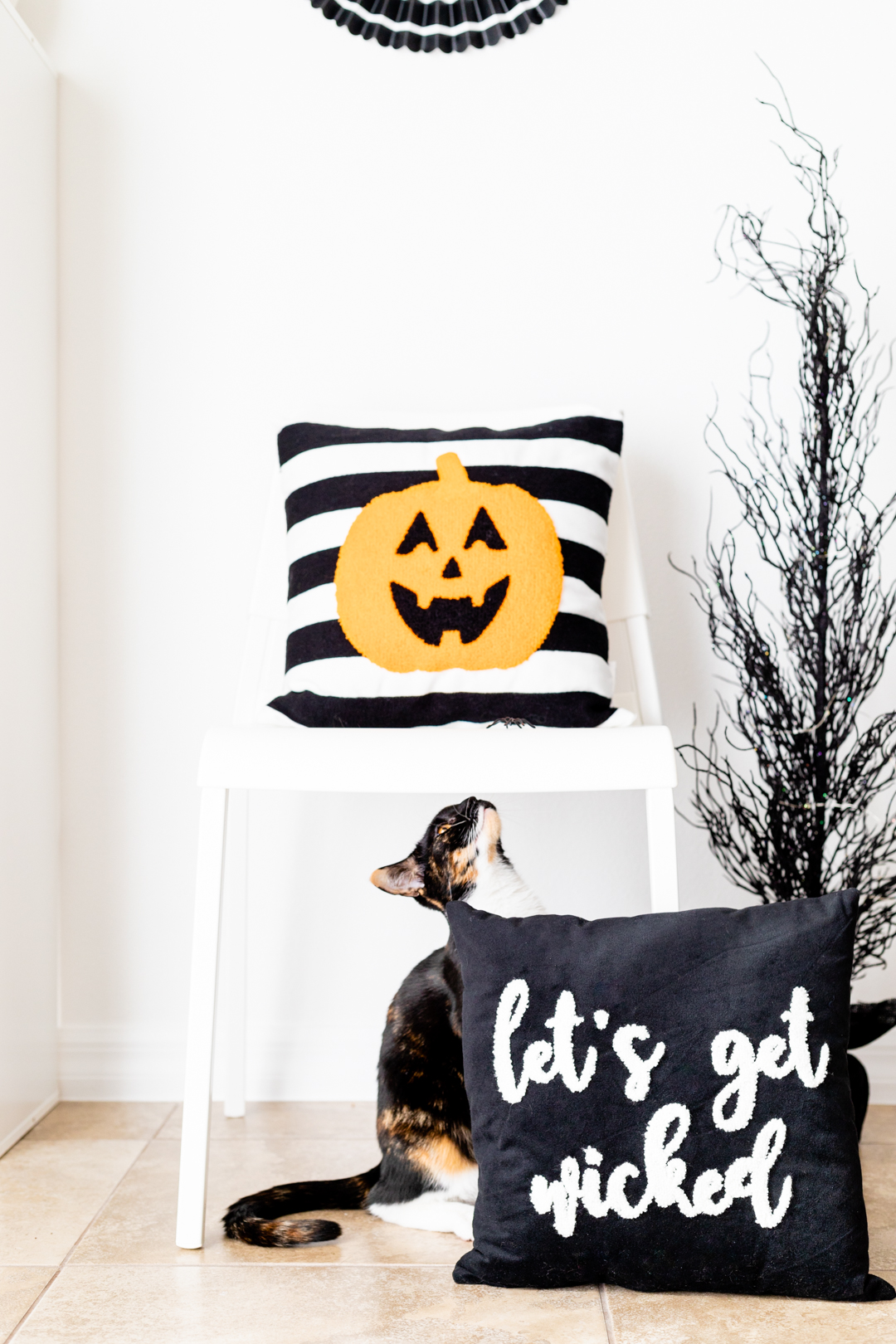 SHOP BLACK, WHITE & ORANGE HALLOWEEN
Let's Get Wicked Pillow – Kirklands
Black & White Striped Pumpkin Pillow – Kirklands
Spooky Halloween Tree – Joann Fabrics
Hocus Pocus Pumpkin – Michaels
Black & White Decorative Foam Fan – Hobby Lobby
Creep It Real, Boo Y'all, What's Up Witches Pumpkins – Kirklands (no longer listed online)
Eek Sign – Target (Dollar Spot)
Bat Cat Figurine – Target (Dollar Spot)
Witch.. (ha) is your favorite find from my haul? Do you decorate for the holidays?