Halloween is here! Well, almost. October flew by and I almost didn't get to share these Monster S'mores.  Even though there are only a few hours before the ghosts and goblins start haunting our neighborhoods, there is always time for an easy extra treat. Don't you agree? These literally take a few minutes to throw together, so if you're out of time but still want to serve up something festive… these should totally fit the bill.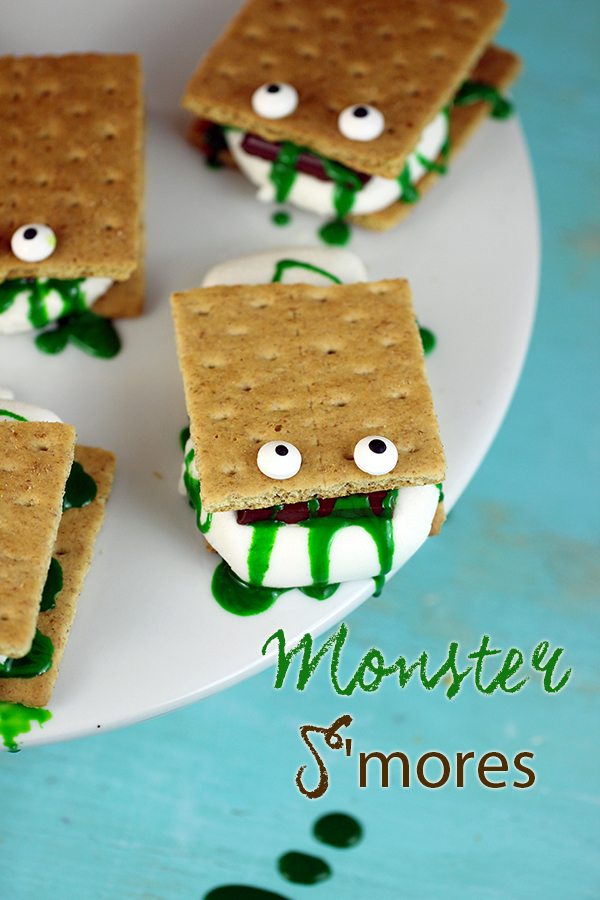 If you can handle something a little more gory – but still want simple, make sure to check out my bloody s'mores. Heck make both if you want! I also have a slew of other fun Halloween ideas too! Since we're down to the wire, I'm just going to tell ya how I made these!
Monster S'mores
Here's what you need to make your own:
*Graham Cracker Squares
*Marshmallows
*Hershey Chocolate
*Candy Eyes ( I used these – but any that you find would probably be awesome!)
Extra icing to get the eyes to stick. I preferred to use white.
It's simple. Just melt (2) chocolate squares and one marshmallow on top of 1/2 a graham cracker. You can do this in a microwave for just a few seconds or in an oven.  Cool for a moment and drizzle the green cookie icing on top, the more the better. Top with the other 1/2 graham cracker. Stick your candy eyes on top of the graham cracker using a small dab of icing or a thick frosting.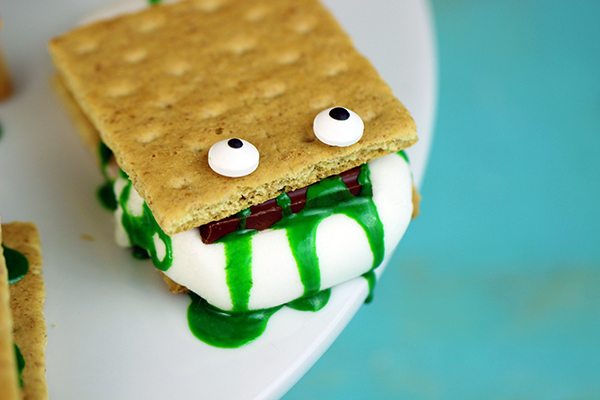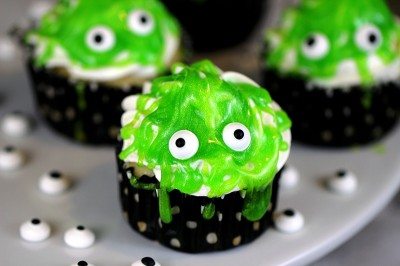 And.. if you love the monster theme for Halloween or any party, check out these simple Monster Cupcakes I made too. They are my favorite creation this year.
No matter what you create and how you celebrate Halloween this year…
I'm wishing you all a happy, fun and safe holiday!
Tell me, what are your Halloween plans?