We love Halloween around here, going above and beyond to make things extra spooky is a must. It can get pricey to buy seasonal decor, but it's doable when you buy with care. We were able to have all of our haunting decor shipped to our home for free by shopping online at Walmart. Not only that, but it was really fun to create a Bloody Halloween Garage with our creepy finds. This is a sponsored post about Halloween Savings at Walmart.com, all opinions are my own.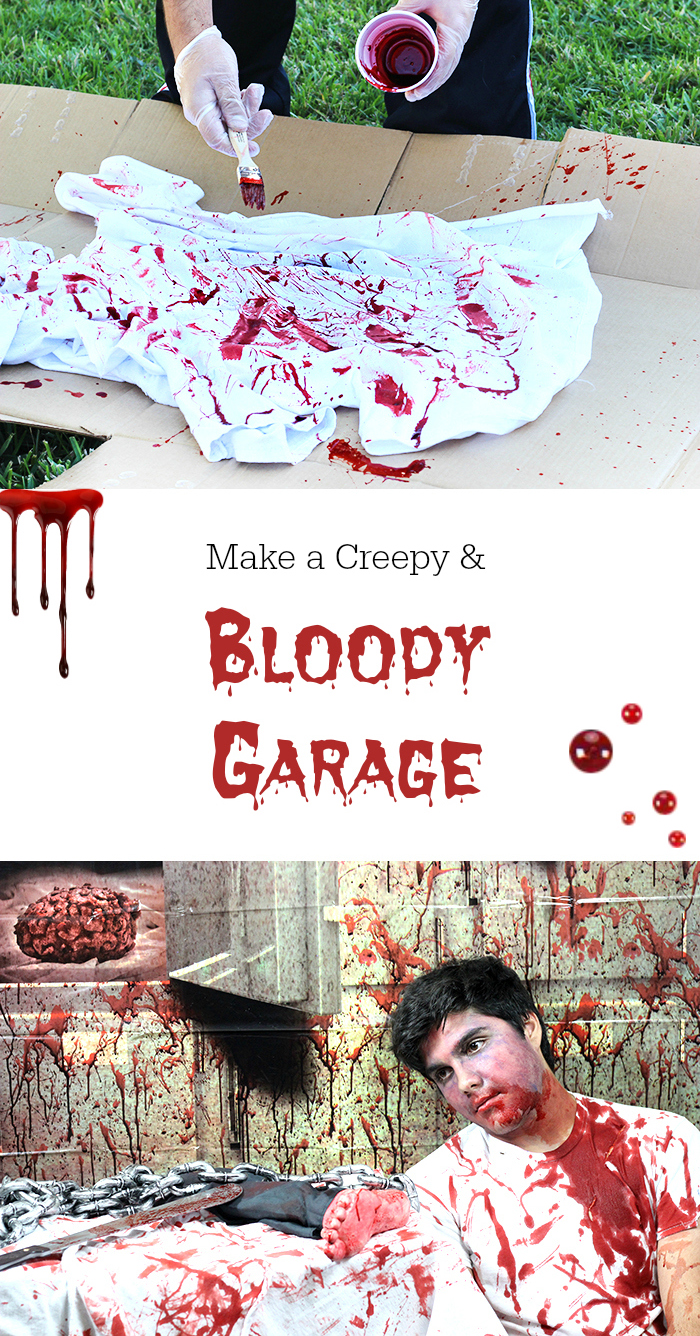 My son has really been into creating videos for his channel. He asked if I could help him decorate the garage to make it really creepy and bloody for one of his skits. I thought it would be a really fun way for us to spend time together all while testing our creativity in bringing this blood stained scene together.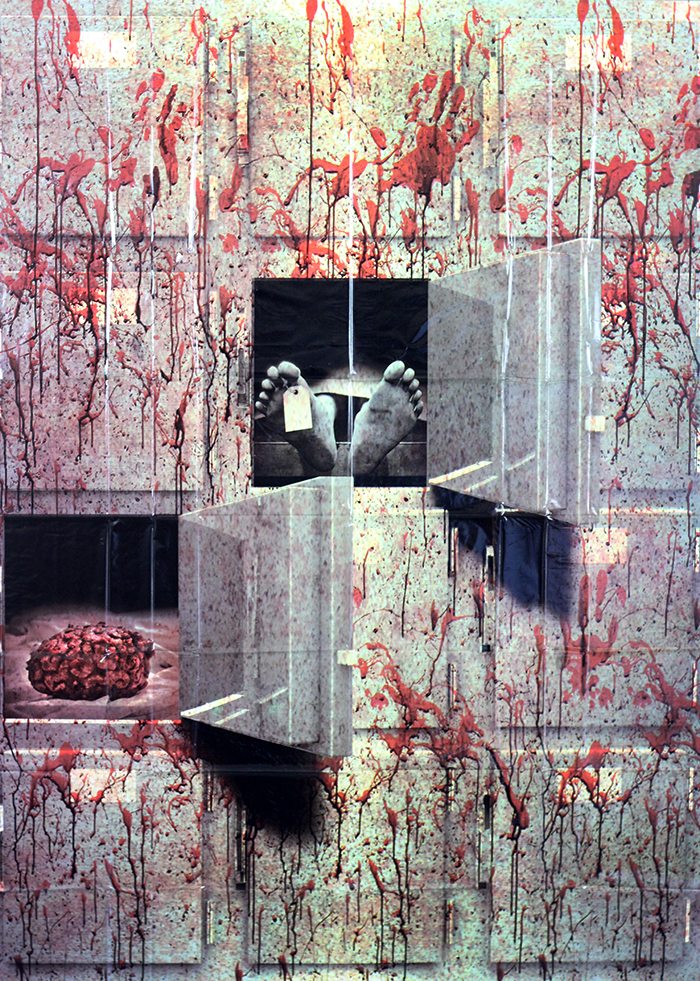 The best way to get more blood spatter over more space is to buy a backdrop. We loved this Morgue Wall Halloween Decoration we on found at Walmart.com. At under $5, it's a huge value. I'm all about more blood for my buck.
Next step is to get some realistic looking fake blood. You just did to plan out what you're going to put it on. Works great on old cloth, we used up a few old t-shirts we had to splatter blood all over.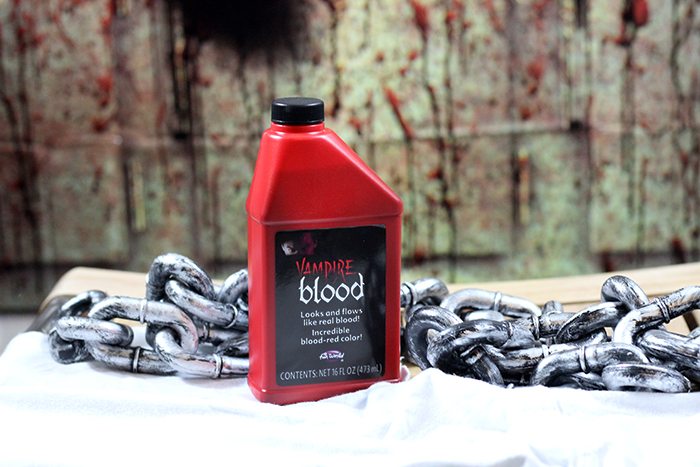 To do the perfect blood spatter, use a paint brush to flick and drip the fake blood all over. Make sure to protect yourself and your surfaces because it's not easy to wash out.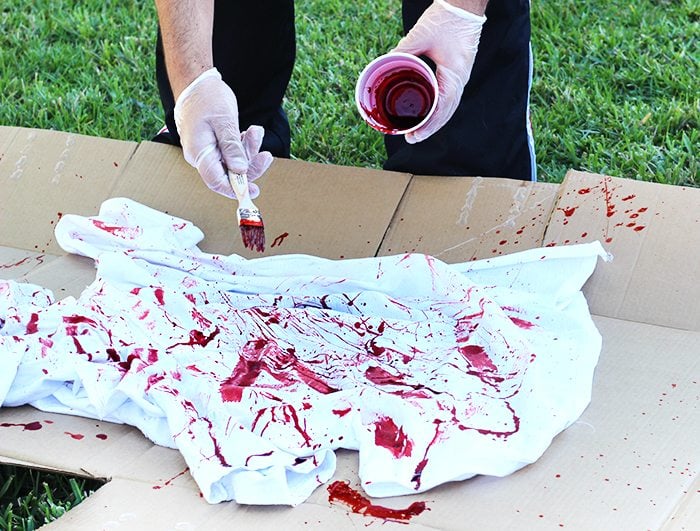 Creepy Halloween props are next in order. We found plenty of horrific Halloween props at Walmart.com, that's for sure. Between bloody body parts and seriously creepy skeletons to hang, you won't have a problem making your garage gory.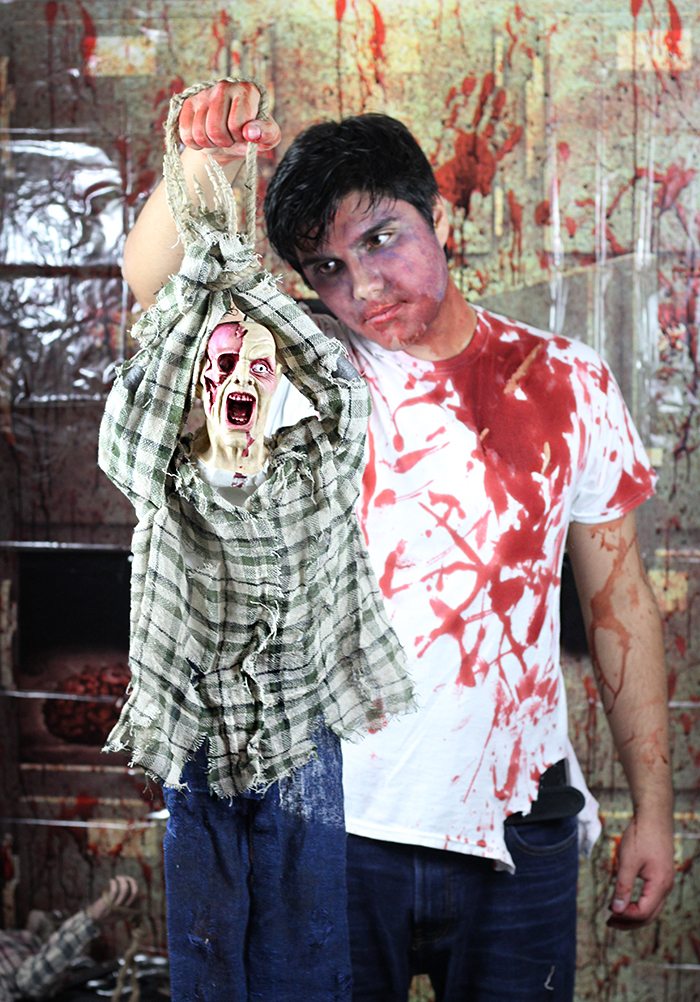 Don't forget your fake Halloween machete! Drip more of that fake blood all over it for an extra scary touch.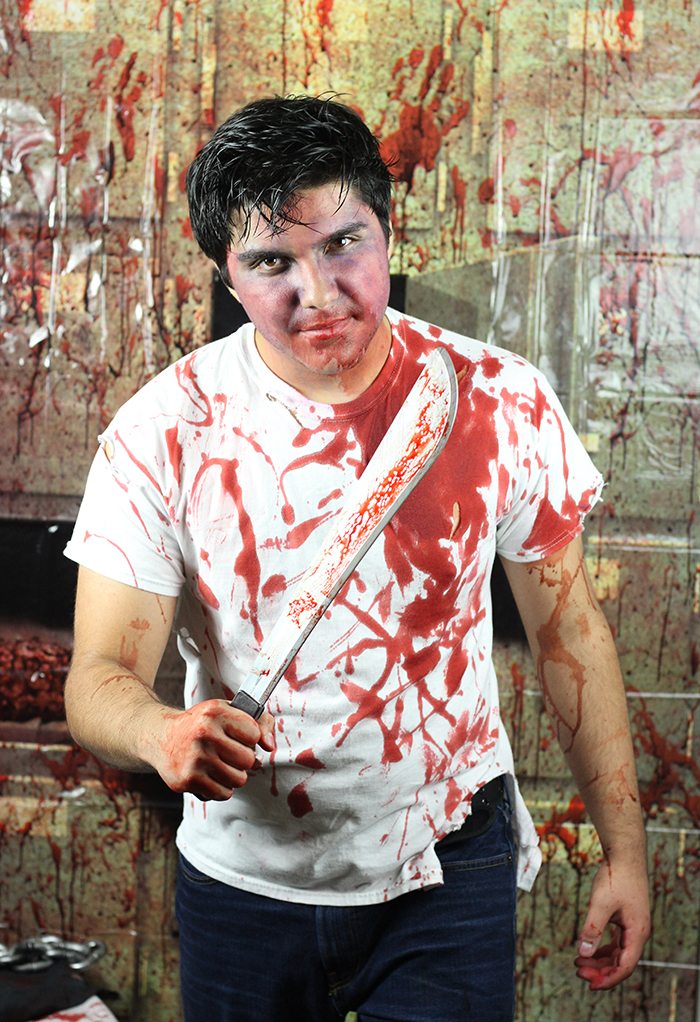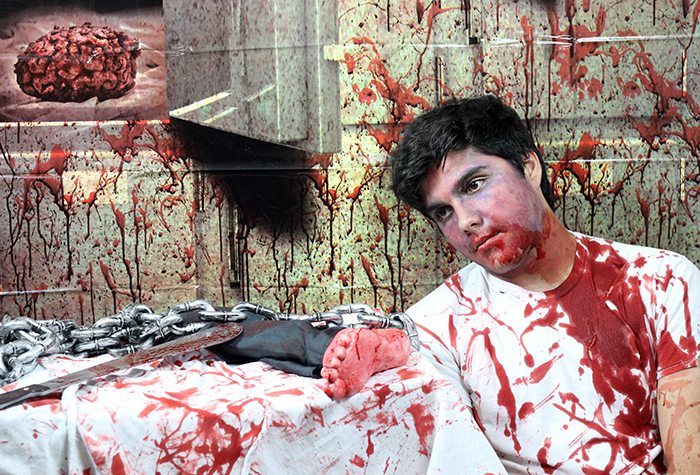 Want to create your own gruesome Halloween scene at home?
Do you go above and beyond when you decorate for Halloween?