With only a few more days until Valentine's Day, I wanted to share a quick and easy gift idea. Cheesy snacks are one of my very favorites, heck they are pretty addicting! I thought it would be cute to make a "cheesy" printable so you can gift more yummy cheesy snacks to your loved ones.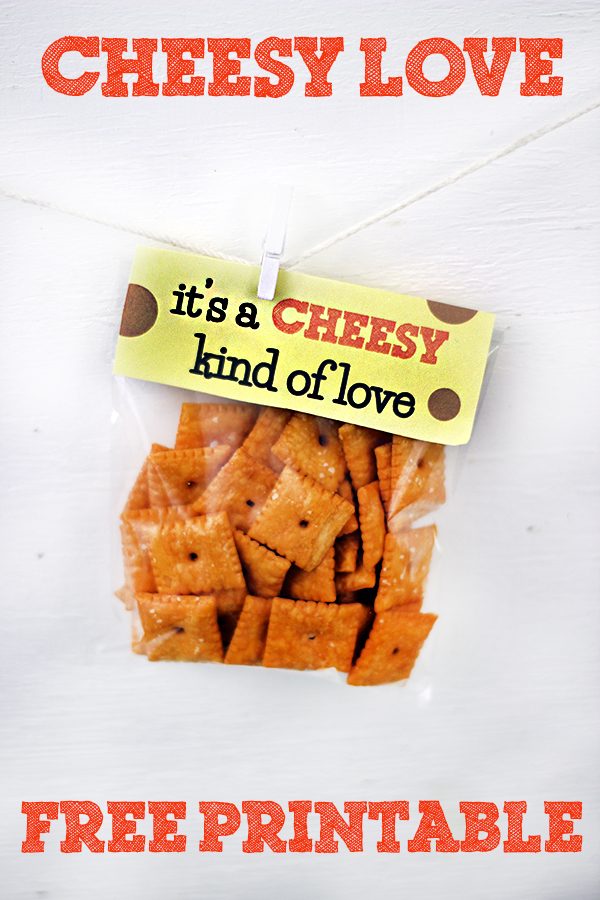 These are so easy to put together. Just print and trim the bag toppers and tape or staple them your little baggies of cheesy goodness. I used Cheez-It crackers for mine. But your favorite cheesy snack will do. I'm getting hungry just thinking about all the options. I need to hide this box before I end up eating it all! Anyway, enough about that. Here is that free printable for ya:
Print: ➘ Cheesy Love Free Printable (6 per page)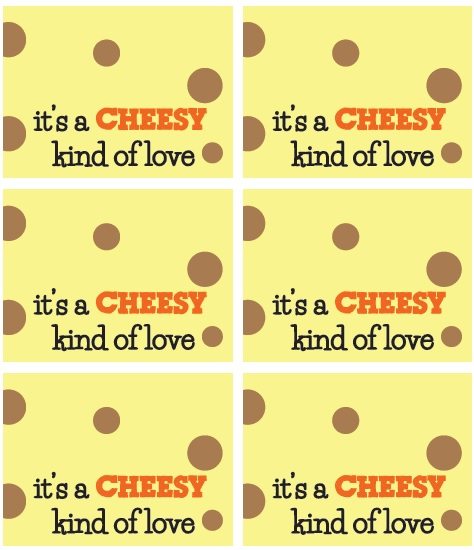 So, how are you guys spending Valentine's Day this year? Hope you're day is filled with lots of cheesy goodness.