Are you looking for a fun way to treat your family to something special this holiday season? I have just the idea! How about putting together a winter-themed frozen treat buffet? This sweet spread is made extra memorable with Breyers®, festive toppings and whimsical decorations. The best part is that everyone gets to create their own magical treat. This post is sponsored by Breyers®, all opinions are my own.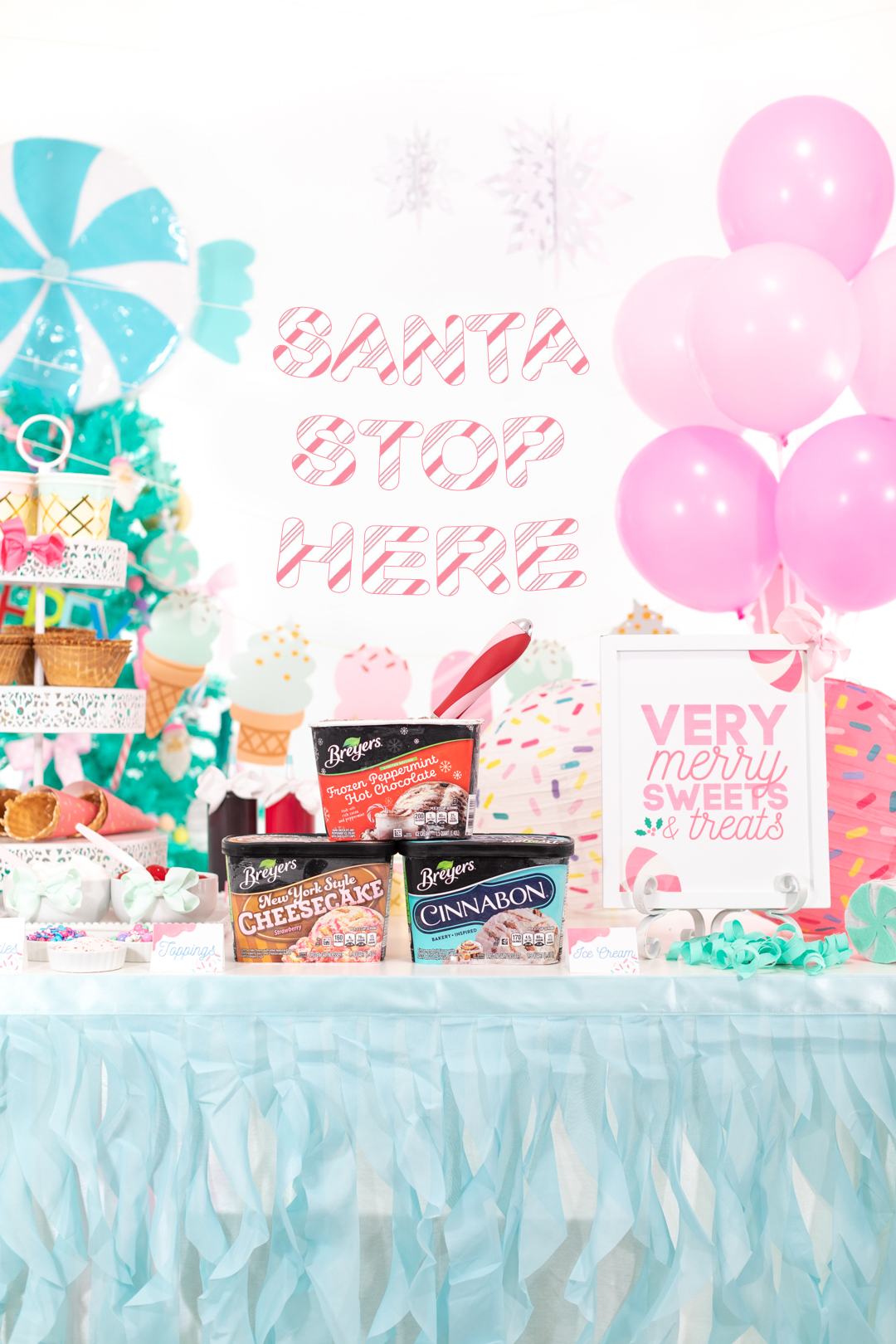 With these three elements, you can put together a unique dessert table that will make everyone smile. The best part is it's easier to plan than you think. It all starts with the magic of delicious Breyers® flavors. Their brand has been making frozen treats for well over 100 years and is still made with the same promise of the best ingredients.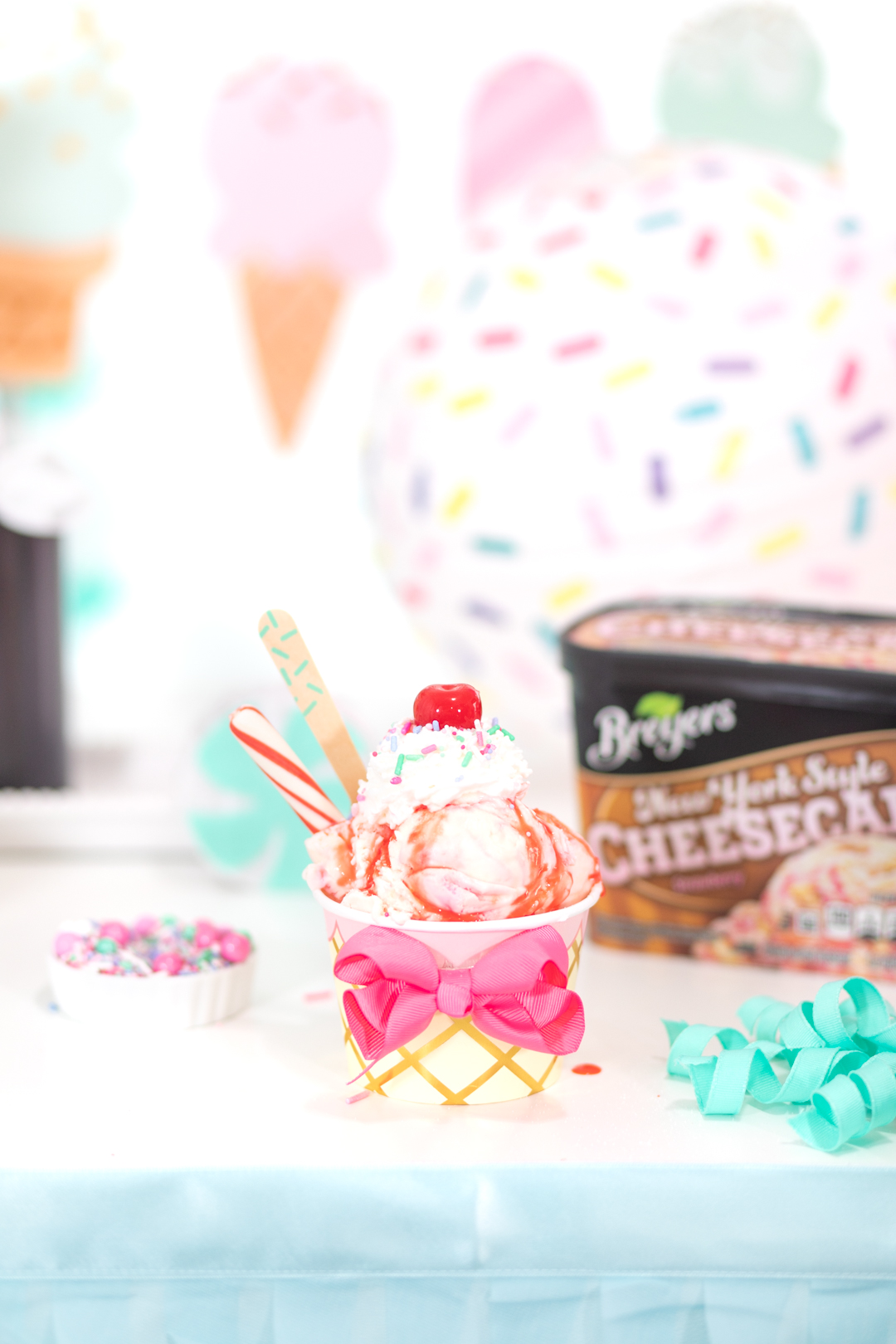 When it comes to creating a frozen dessert buffet, their flavor options are absolutely perfect. They have so many to choose from. To make my sweets table perfect, I hand-picked my flavors to match the whimsical holiday vibe.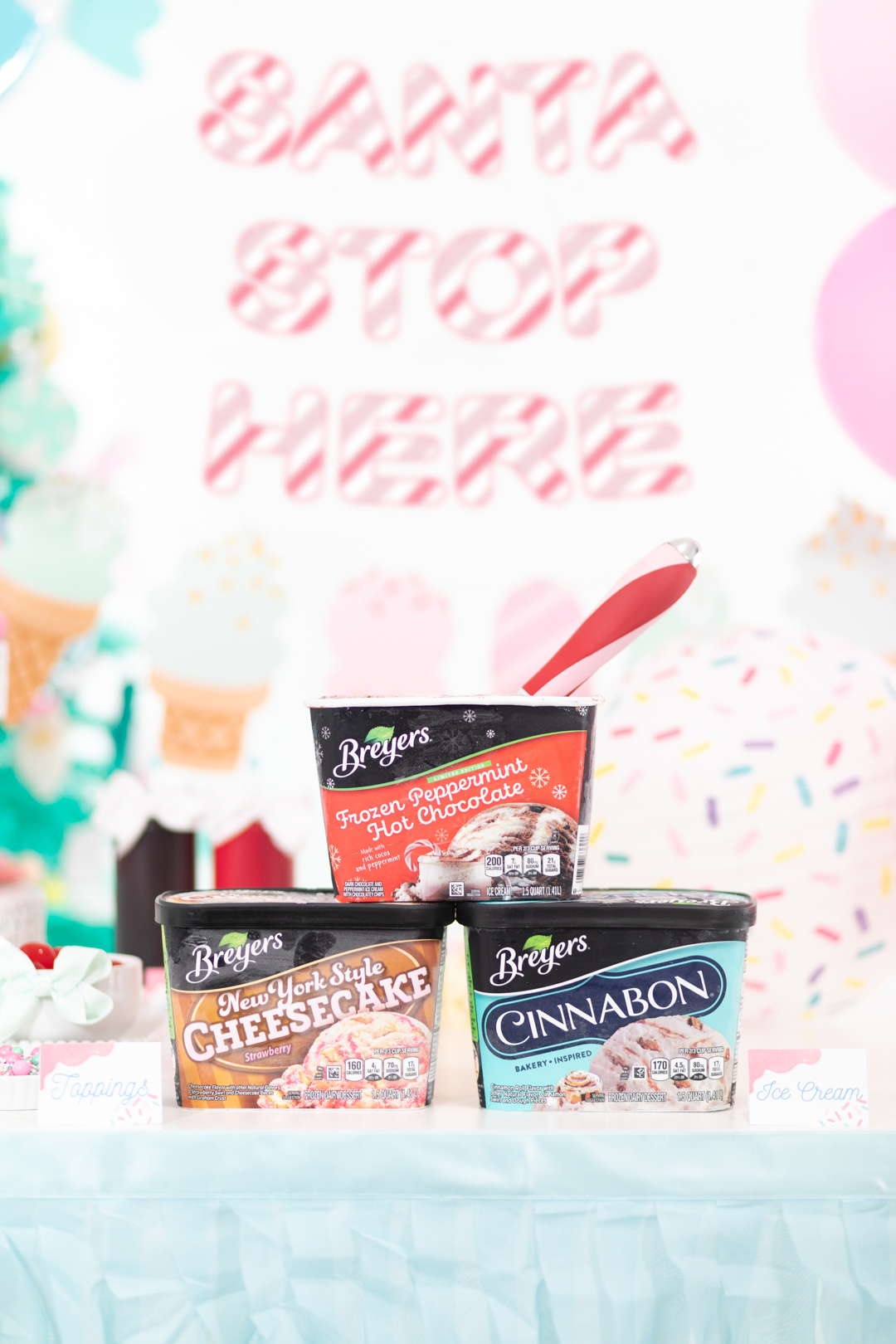 Here are my picks for this festive spread:
Breyers® CINNABON®

-

Nothing says holiday more than the scent of cinnamon rolls especially if they are from Cinnabon. I knew that I had to serve up this flavor. This became an instant hit for my family, and my favorite part? The delicious dough bites!

Breyers® New York Style Cheesecake

- The flavors of this classic dessert are brought to life in this frozen dessert. The graham-covered cheesecake pieces and sweet creamy cheesecake flavor won me over.

Breyers® Frozen Peppermint Hot Chocolate

- Flavors of cocoa and peppermint come together perfectly for a limited edition festive treat. Seasonal flavors are a must!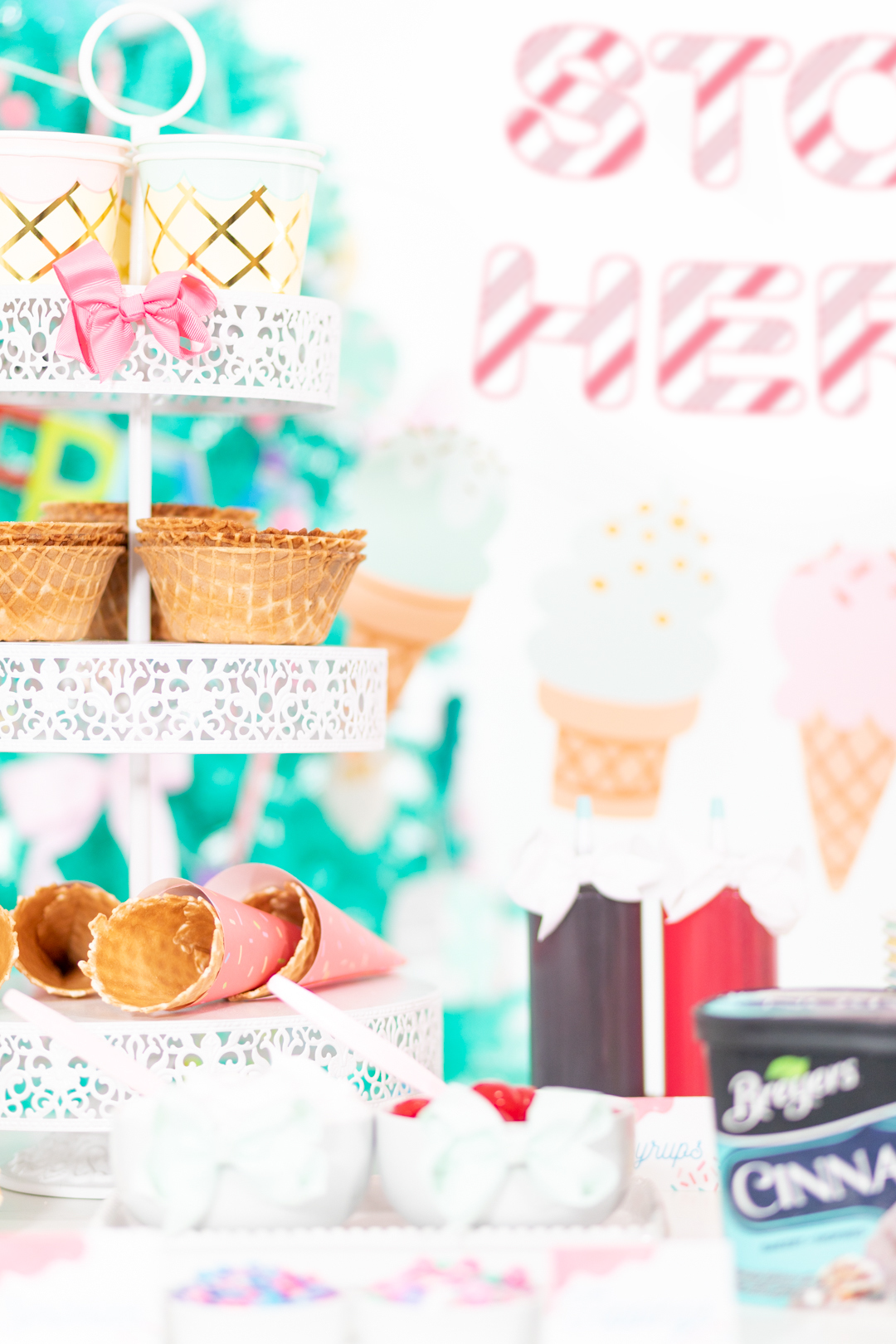 \
FROZEN DESSERT BUFFET IDEAS
After you have selected your favorite Breyers® Flavors to serve up. It's time to plan the rest of your scrumptious set up! Let me show you how I put mine together.
HOW TO SERVE FROZEN TREATS?
The beauty in setting up a buffet is that everyone can serve themselves. Bonus! Set out a selection of options to make it more fun. Here is what I chose:
Cute Paper Serving Cups

Waffle Cone Bowls

Waffle Cones
You can choose any kind of cone, bowl or cup. The more options the better.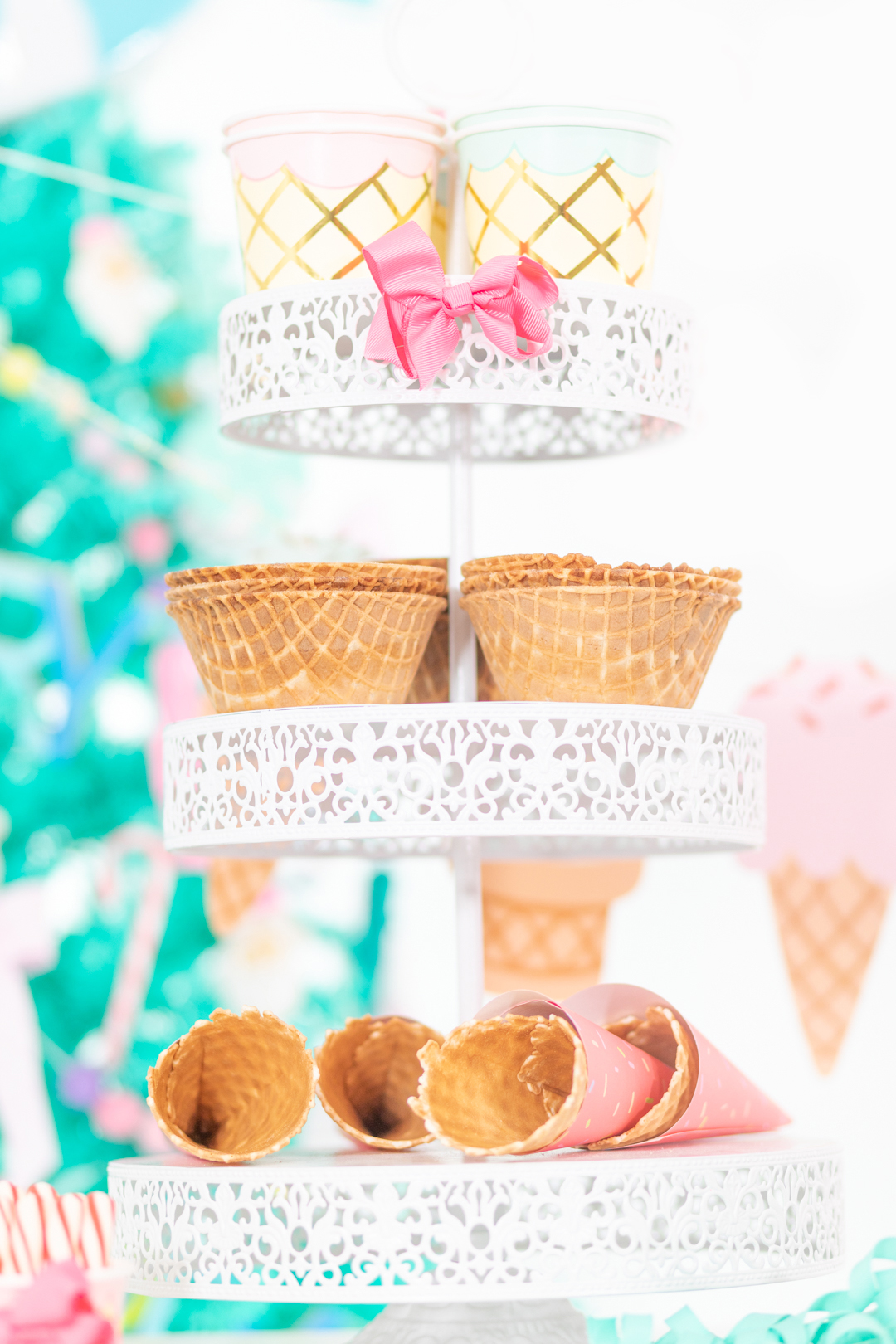 ICE CREAM TOPPINGS IDEAS
Let everyone customize their festive dessert with toppings! Make sure to add a couple extra festive ideas as well as all the classics.
Here are some thought-starters:
Maraschino Cherries

Whipped Cream

Variety of Sauces and Syrups (Chocolate, Caramel, Strawberry, etc.)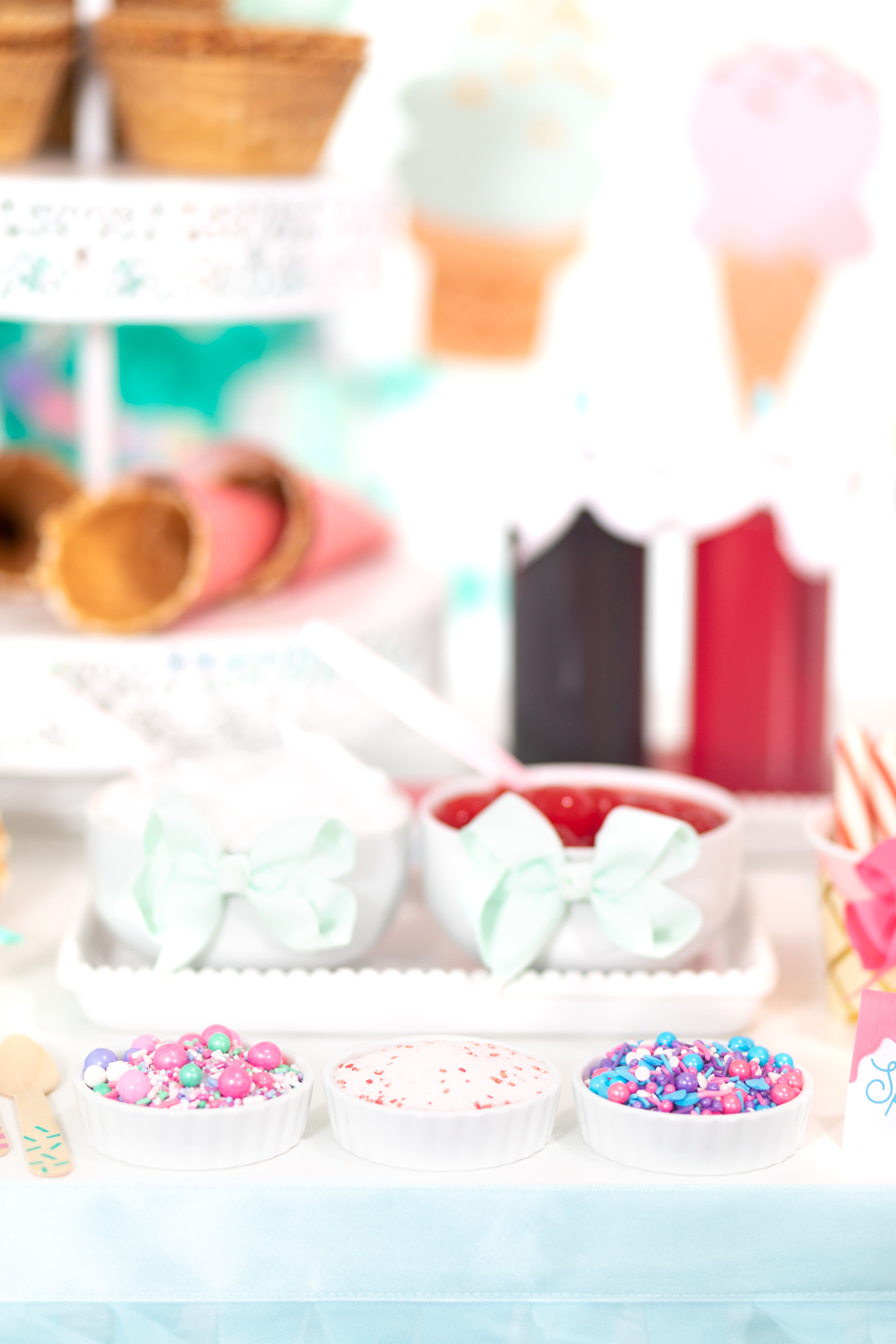 Variety of Festive Sprinkles
Crushed Peppermint or Peppermint Sugar
Peppermint Sticks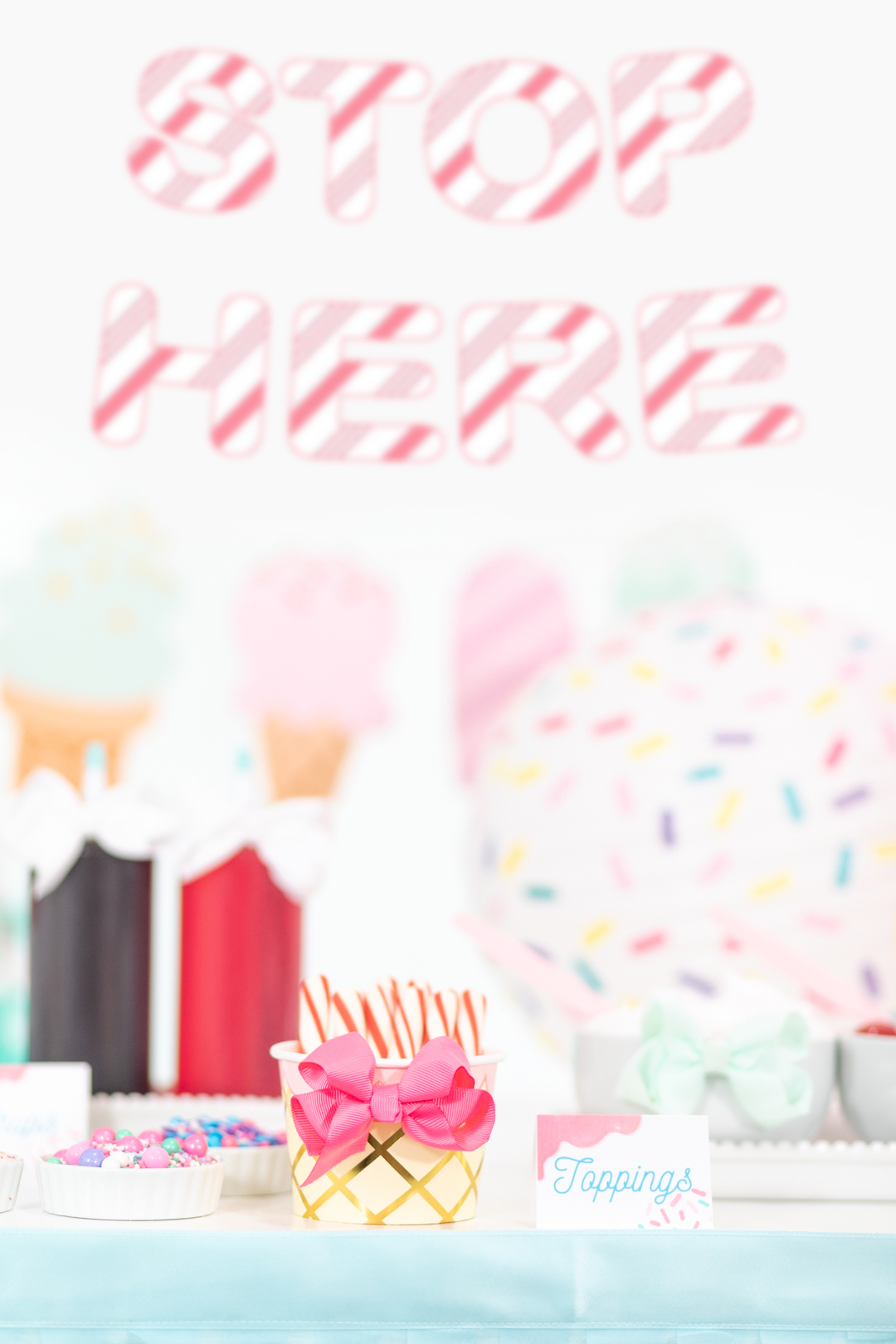 Mini Marshmallows
Chocolate Chips (Milk, Dark &/or White)
Crushed Nuts
Crushed Candies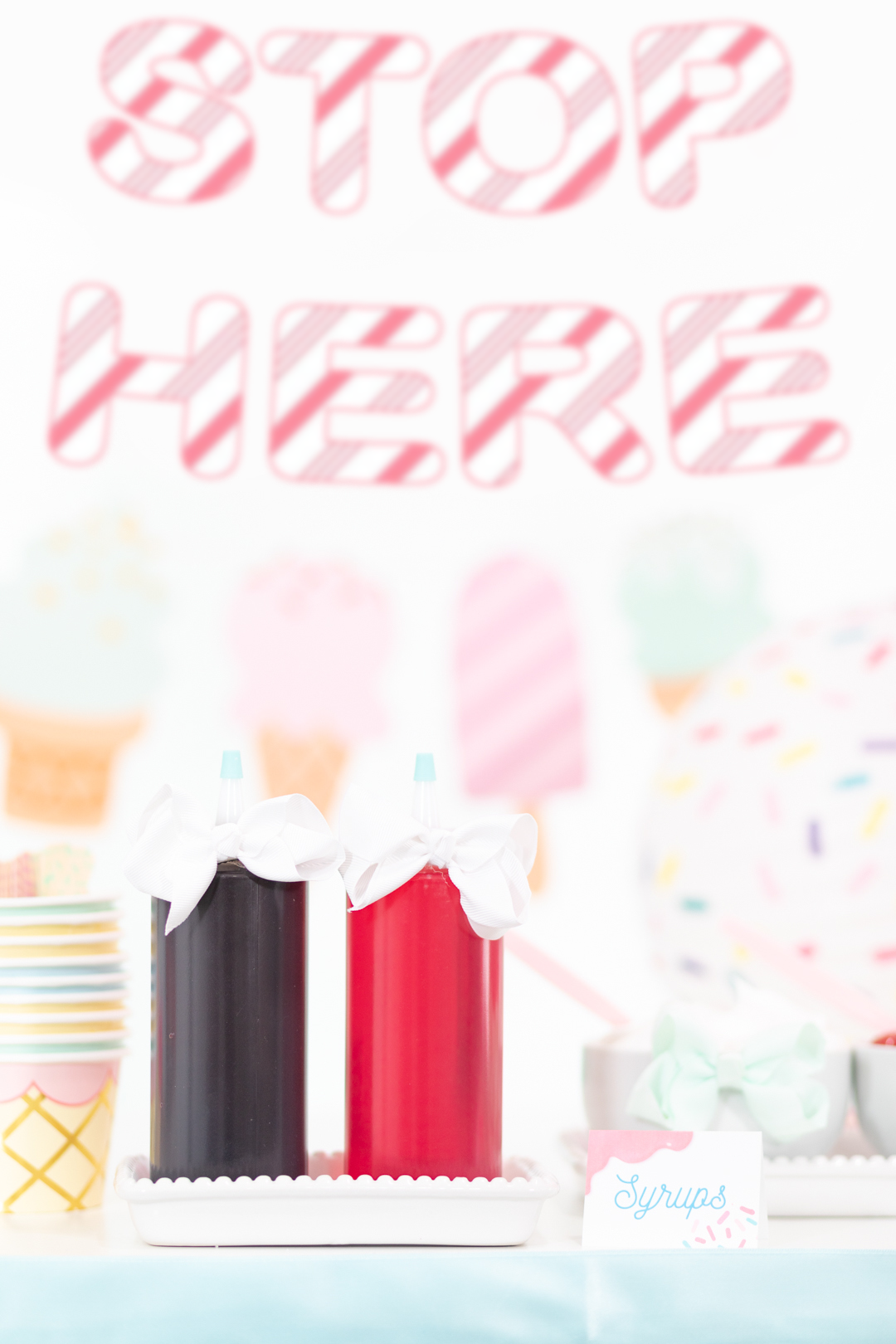 Use your imagination to dream up your own list of toppings.
DECORATION IDEAS
Now that you have all of the tasty goods together for your tasty treat bar along with your own favorite Breyers® Flavors, it's time to make it all pop with the perfect decorations. I promise these are all so simple and come together to make for the looks of a well-planned celebration.
Homemade signs you can print such as my "Very Merry Sweets & Treats" sign. You can download it here. (pdf)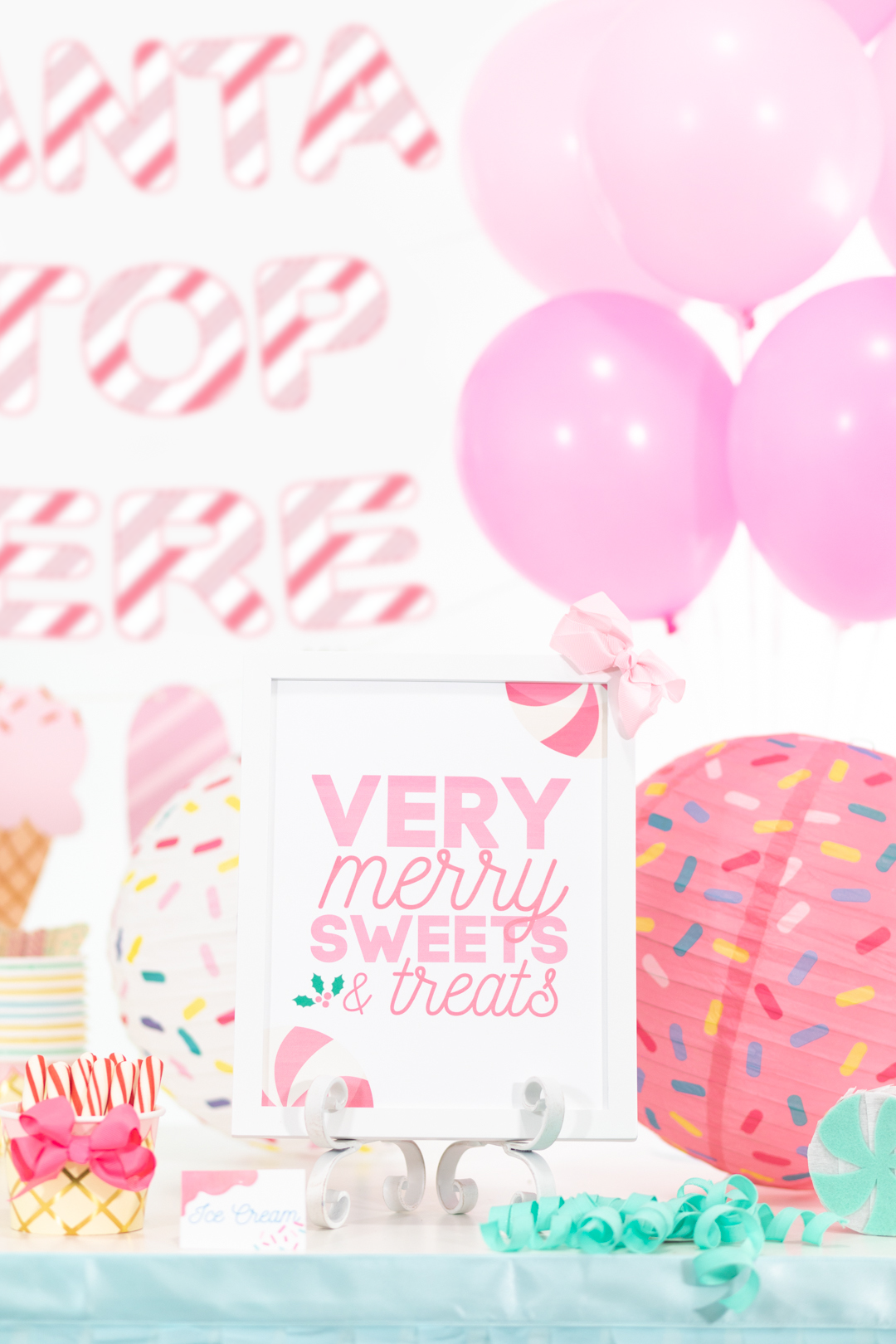 Banners - You can't go wrong with party banners whether it's one or a few. I added one that has frozen treats on it as well as some that spelled out "Santa Stop Here"".

Paper Lanterns - especially if they have sprinkles on them.

Balloons - Nothing says instant party faster than a balloon or a bunch of them.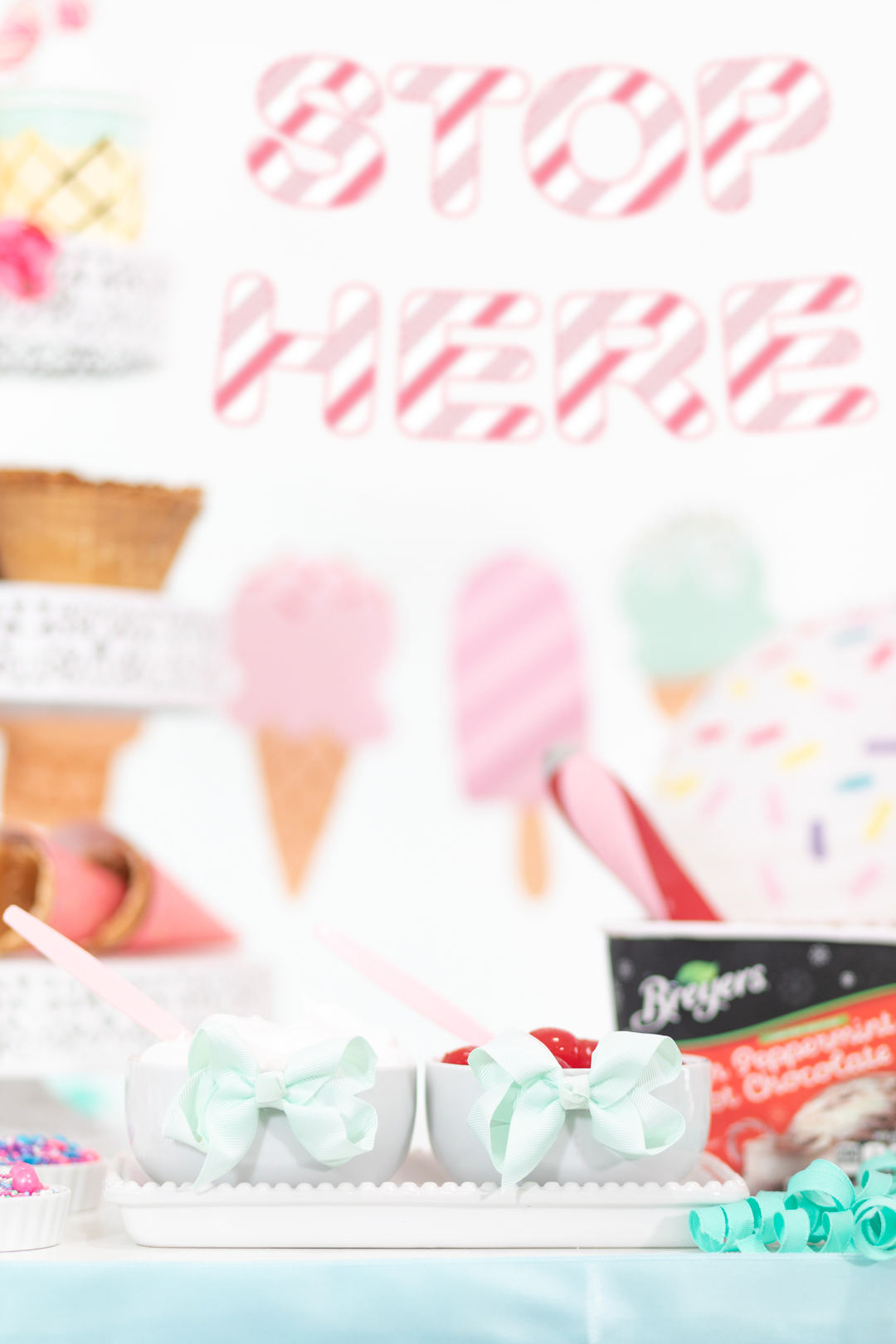 Hanging Snowflakes - you could easily make these or purchase them as well. Definitely add a fun holiday vibe to this dreamy party table.

Ribbons and Bows - this is my absolute favorite way to add the perfect personal touch! Simply add little bows and ribbons to every an anything from the cups to the toppings bowls!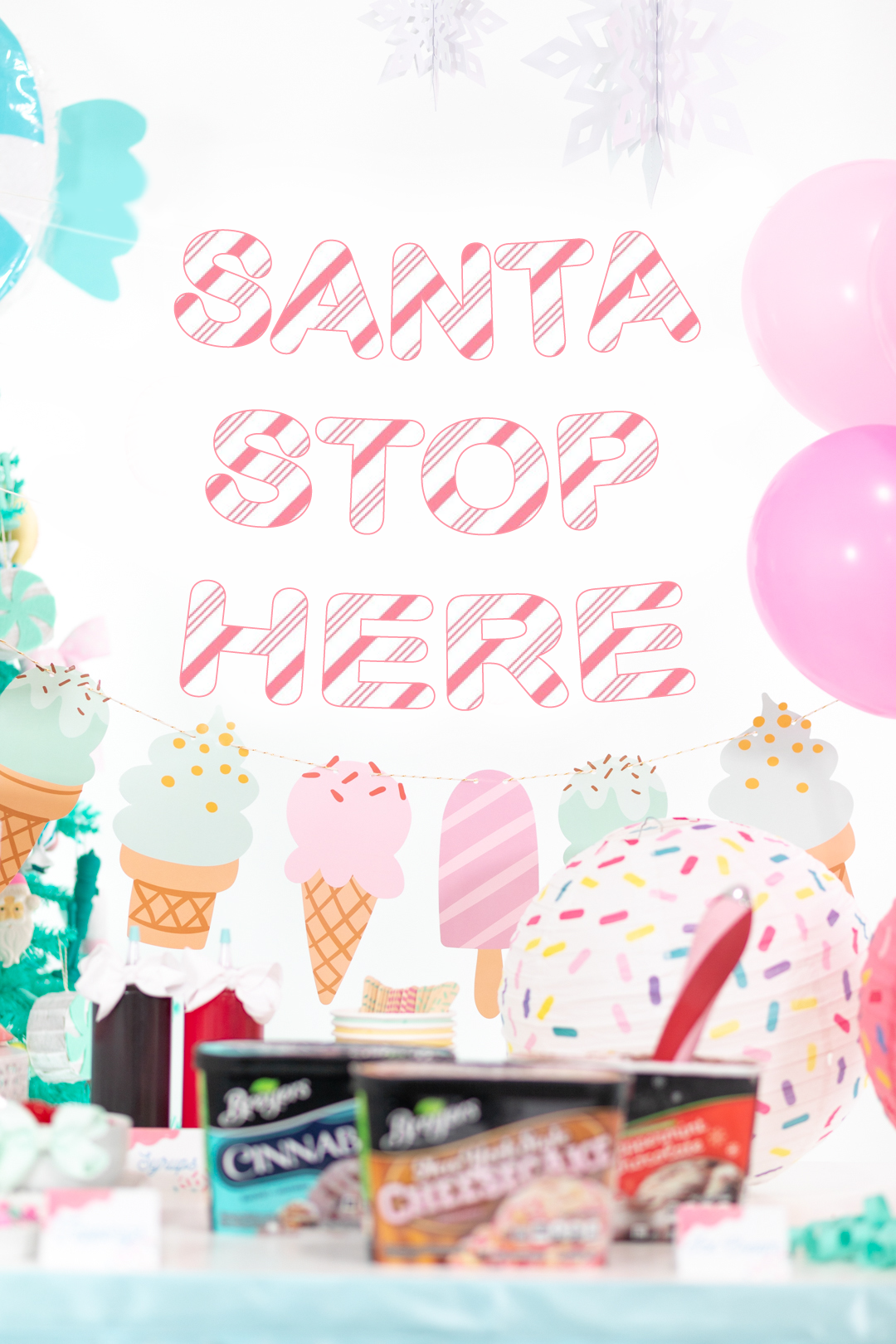 Once you have all of these elements in place, the only thing left to do is ENJOY.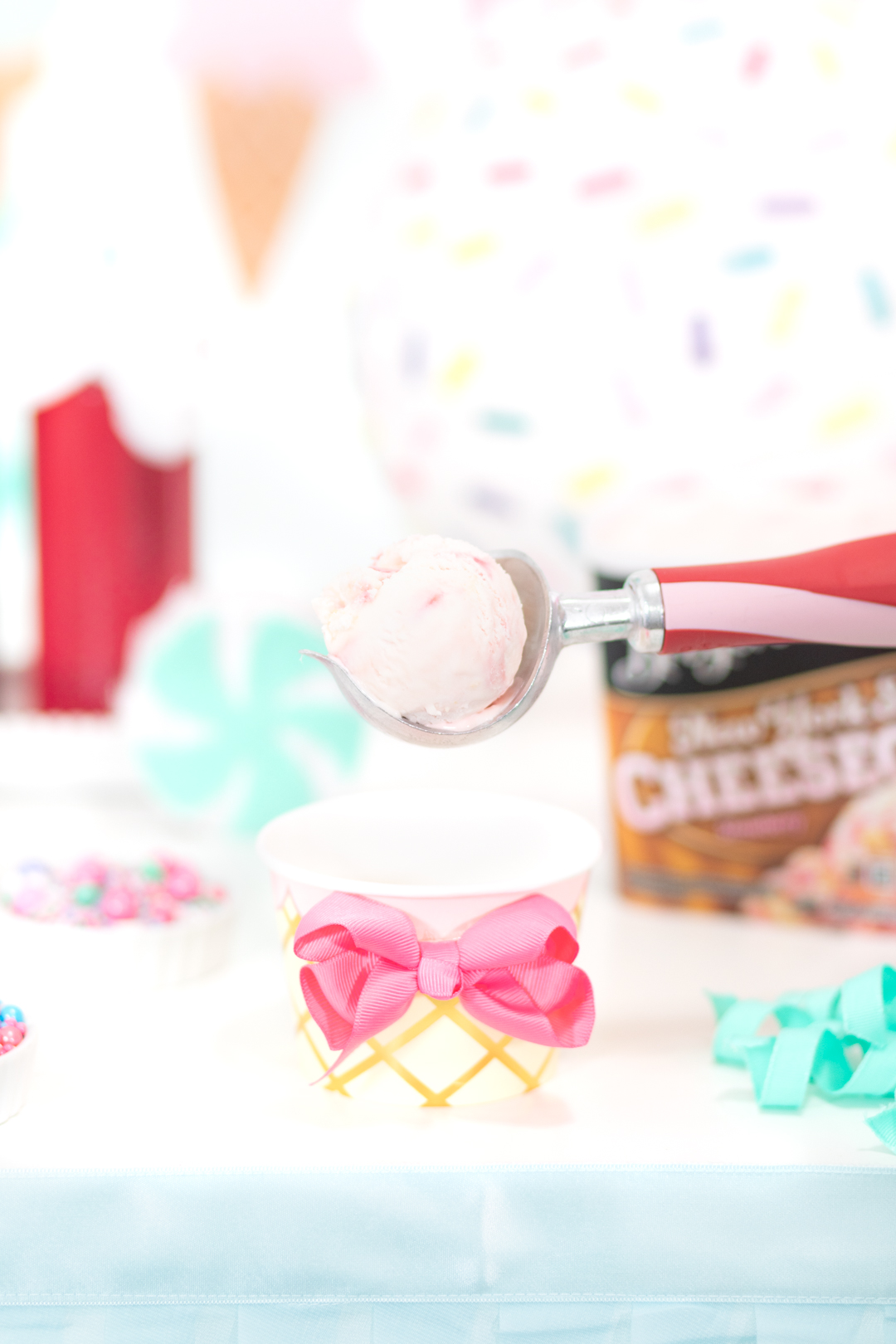 You don't have to serve anyone, the hard work is all done.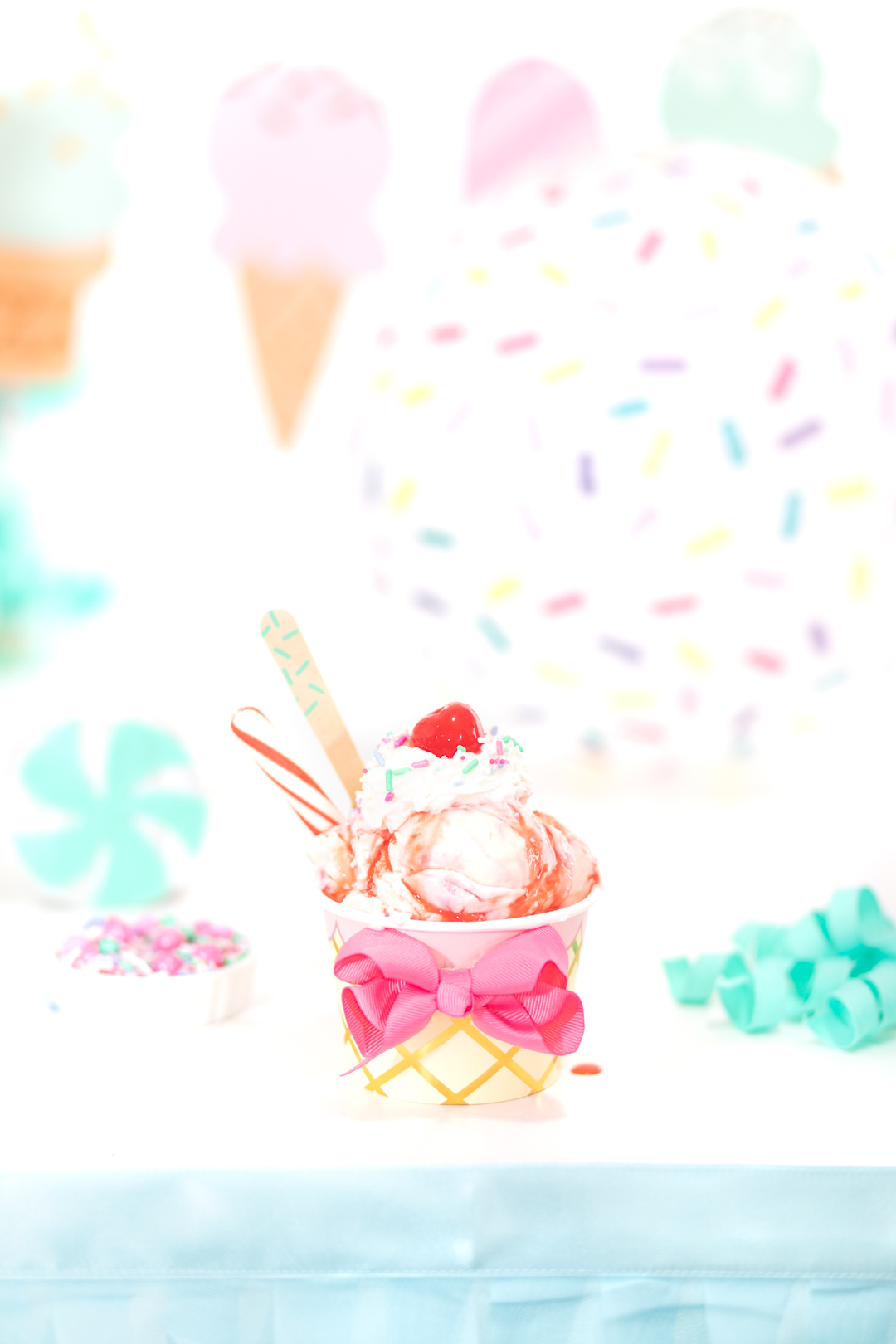 Let Breyers® take the load off when it comes to planning the perfect celebration this holiday season.
Whichever flavors you choose, I'm confident that your special occasion will be one for the books!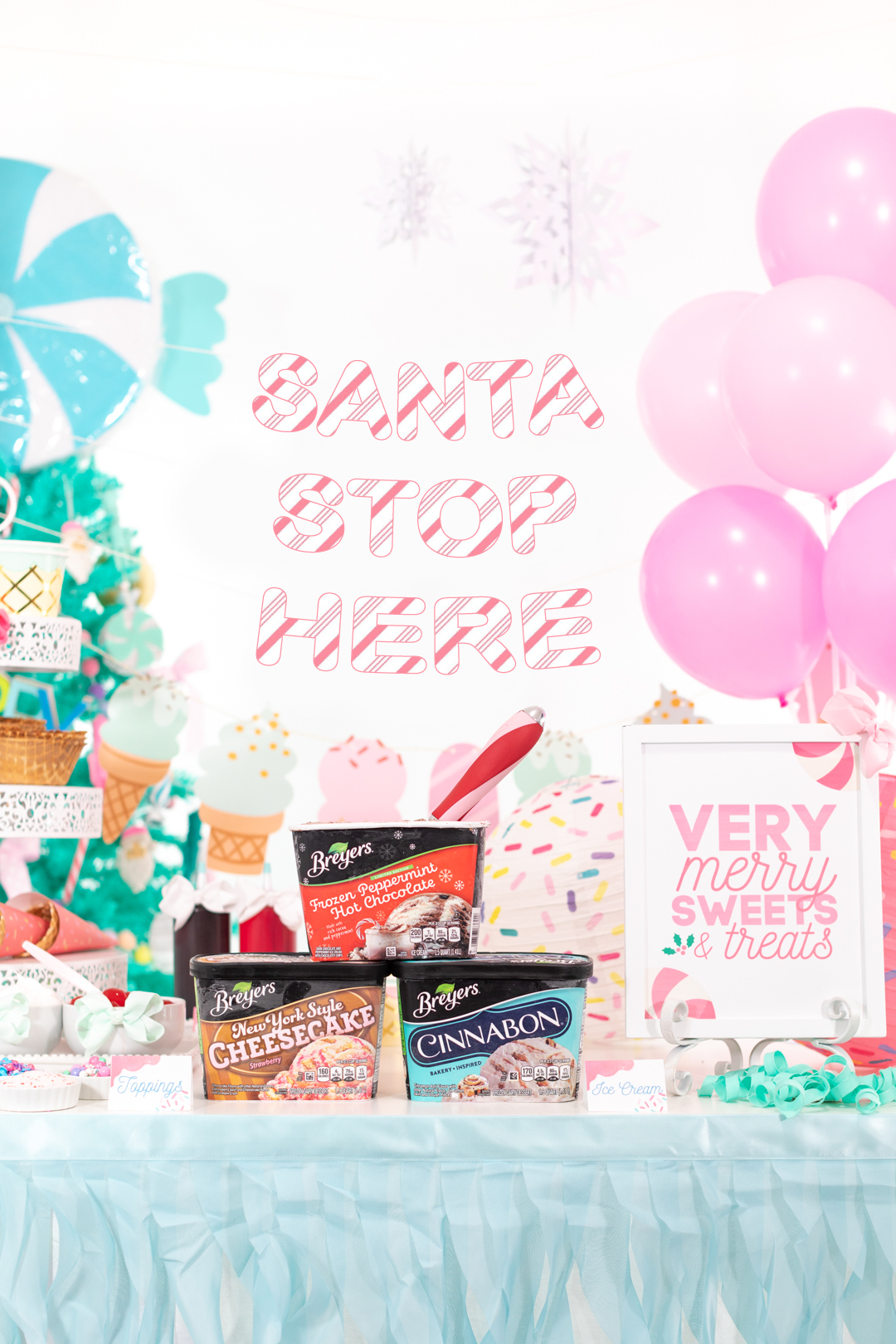 Hope this gives you some fun thought-starters for planning a very memorable holiday dessert.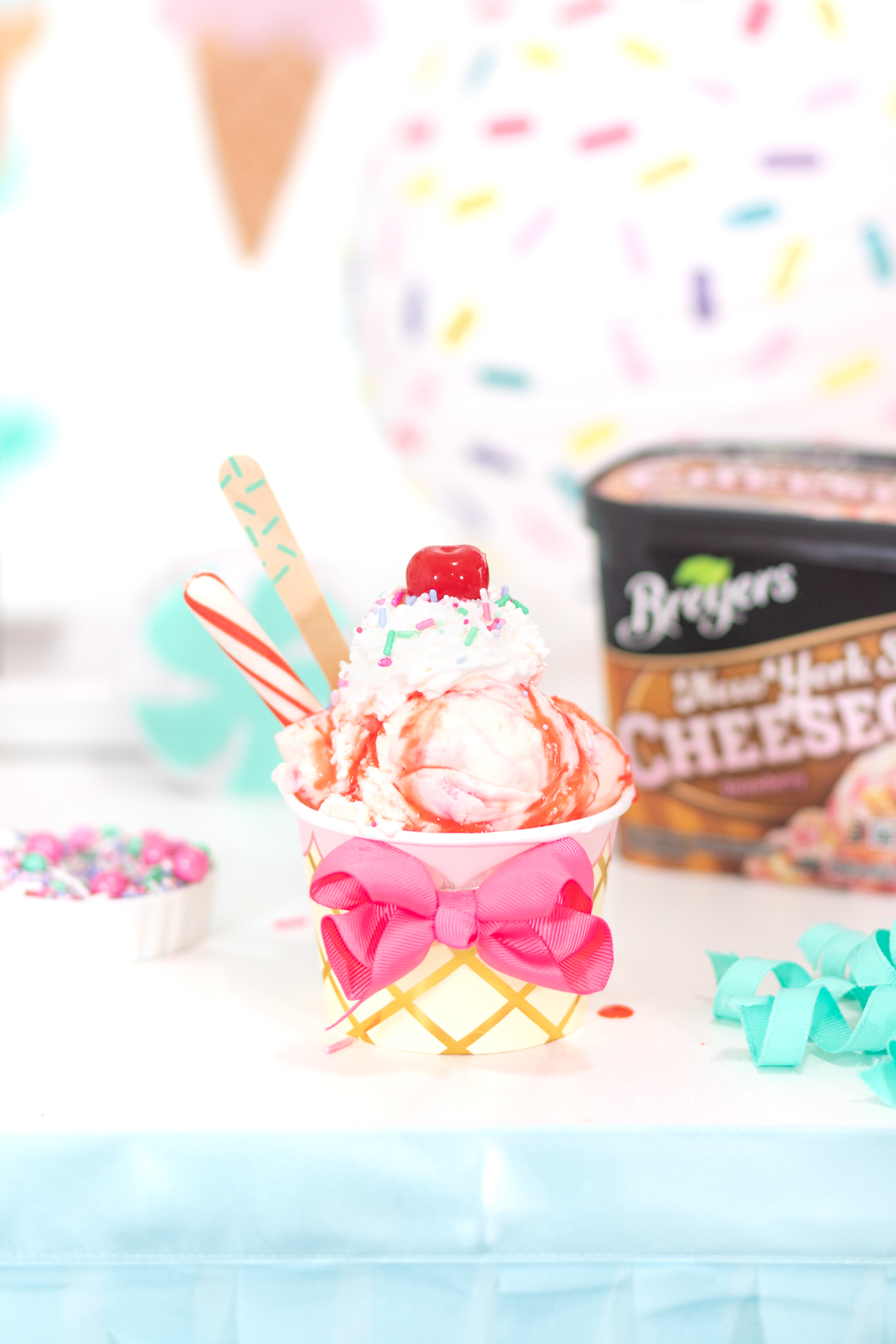 Find out where to buy Breyers® Flavors near you.