Oh my goodness, guess where I was earlier this week? Did you guess NYC? Was it the title that gave it away? Perhaps it was all those tweets I sent out? Either way, yes! Little Rhode Island girl took a train to the big city all in honor of American Heritage™ Chocolate's debut at the M&M'S World® store in Times Square. Now, let's back track just a second. Have you heard of this chocolate experience yet? Well, sit back a while and let me tell you all about it. Plus, I have a scrumptious hot chocolate recipe that can be made in a slow cooker to share with you. So, it will all be worth the wait, I promise. This is a sponsored post about American Heritage™ Chocolate, regardless all opinions are my own.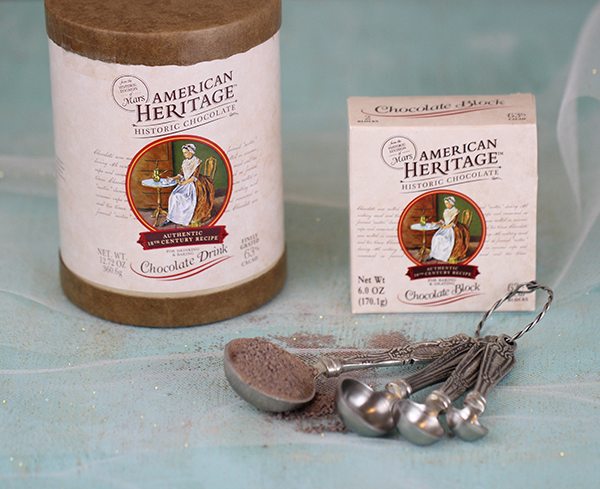 I have a feeling that you love chocolate as much as I do. Well, I've learned a thing or two about chocolate history over the last week. What I found really interesting to learn is that chocolate candy or confections has only been eaten for a little over 100 years.What? How could this be? Prior to that, chocolate was actually melted in ceramic cups and consumed during meal and tea times. Seriously did not have a clue, but I find it so intriguing. This needs to be added to our history books in school. Okay, it probably is in there somewhere. History wasn't exactly one of my favorite classes. If they had given us chocolate drink tasting lessons, it's pretty much guaranteed that I would have aced the class. History lessons by the cupful? Yes please!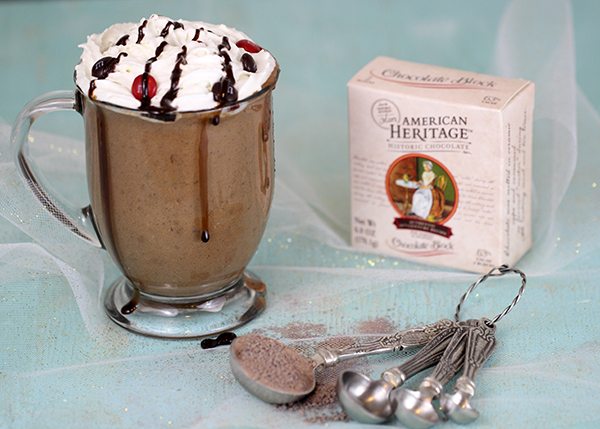 Just so happens, the idea behind American Heritage™ Chocolate is to preserve our history and educate about our nation through the engaging story behind chocolate. They developed an authentic recipe based on the way it was made back in the 1750's for us to enjoy now so many years later. While at the debut, I was able to learn, see and smell some of the ingredients used. From common spices like cinnamon, vanilla and nutmeg are used and some more unusual and unexpected flavors like chili pepper, orange and anise. True to the history of chocolate, this recipe was created in a chocolate drink mix.
I got to sample some for myself. Now, you're probably wondering if this historic "Chocolate Drink" is like hot chocolate? I'd say yes in the sense that it's served hot and has chocolate flavor, but this is more of a chocolate experience. It's rich and decadent and chock full of real chocolate. The serving ratio is two tablespoons of the finely grated chocolate drink mix to two tablespoons of hot water. I would equate it to liquid chocolate, but it's not overly sweet. It's just right and absolutely needs to be tried by every chocolate lover. I'm not being subtle, that means YOU!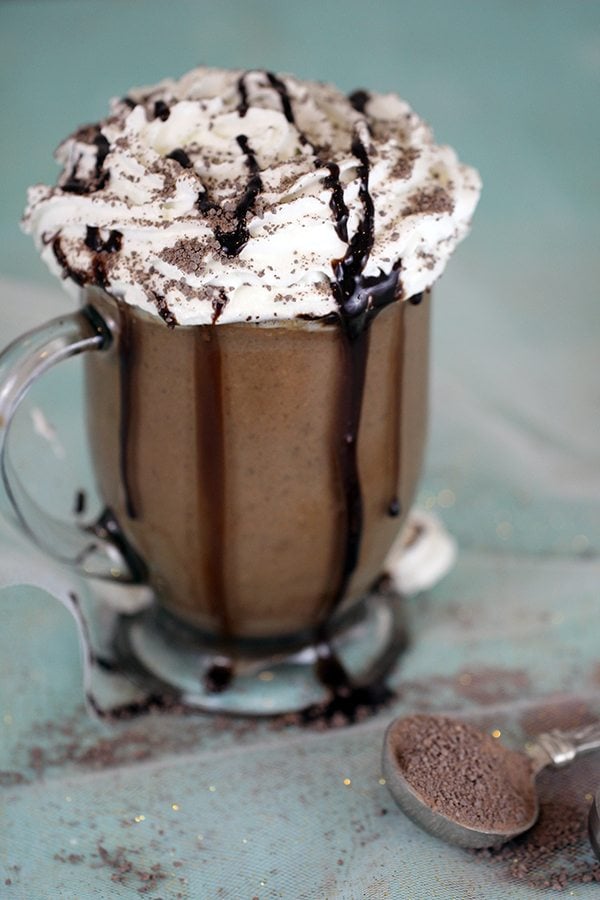 To celebrate, I went ahead and did some experimenting when I got home. I've been dying to make hot chocolate in my slow cooker and thought this would be the perfect chance to try it out. I wanted to add something rich and creamy to match the exquisite flavor of the chocolate drink mix. So, I want all crazy with it. My son is always complaining that hot chocolate mixes don't taste as good as when you visit high end coffee shops. He's right. When I gave him some to try, he asked how in the heck I made it taste so good at home? Score!
Want to make some?
Hot Chocolate in Your Slow Cooker
Ingredients:
14 ounces sweetened condensed milk
1 pint of heavy cream
6 cups of whole milk
12.72 package of American Heritage Chocolate "Finely Grated Chocolate Drink"
Directions: Add all of the ingredients to your slow cooker. Set on low and stir frequently. You do not want the milk to scold. Cook for approximately 2 hours or until all of the chocolate is melted. Serve in small doses. Enjoy!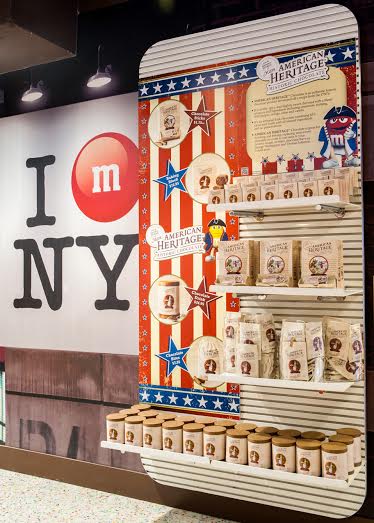 Next time you're in the big city, make sure to visit the M&M'S World® store in Times Square. Visit the third floor to check out American Heritage™ Chocolate! You can also buy M&Ms by the pound in any color you could possibly imagine and all the wonderful M&M things your little heart could ever desire.
My favorite find? Birthday Cake M&M'S. Oh yeah baby!
Want to stay in the loop for more exciting news and happenings? Make sure to like the American Heritage Chocolate on Facebook and follow @choc_history on Twitter.
I want to send a special thanks to American Heritage™ Chocolate for letting me be a part of their big debut, it was such an honor and a pleasure!
On a scale of 1 to 10, how big of a chocolate fan are you? Did you learn anything new about the history of chocolate?