This post is sponsored by Honey Maid. The opinions and text are all mine.
Looking for the perfect way to bond with your family? Look no further than a fun S'mores Dessert Board. It's perfect for the end of summer celebrations before schedules start to get hectic. There's nothing like the perfect bite of melted chocolate and gooey marshmallow between your very favorite graham crackers. I'm excited to share how to put together an extra happy dessert spread featuring HONEY MAID Grahams available at Publix.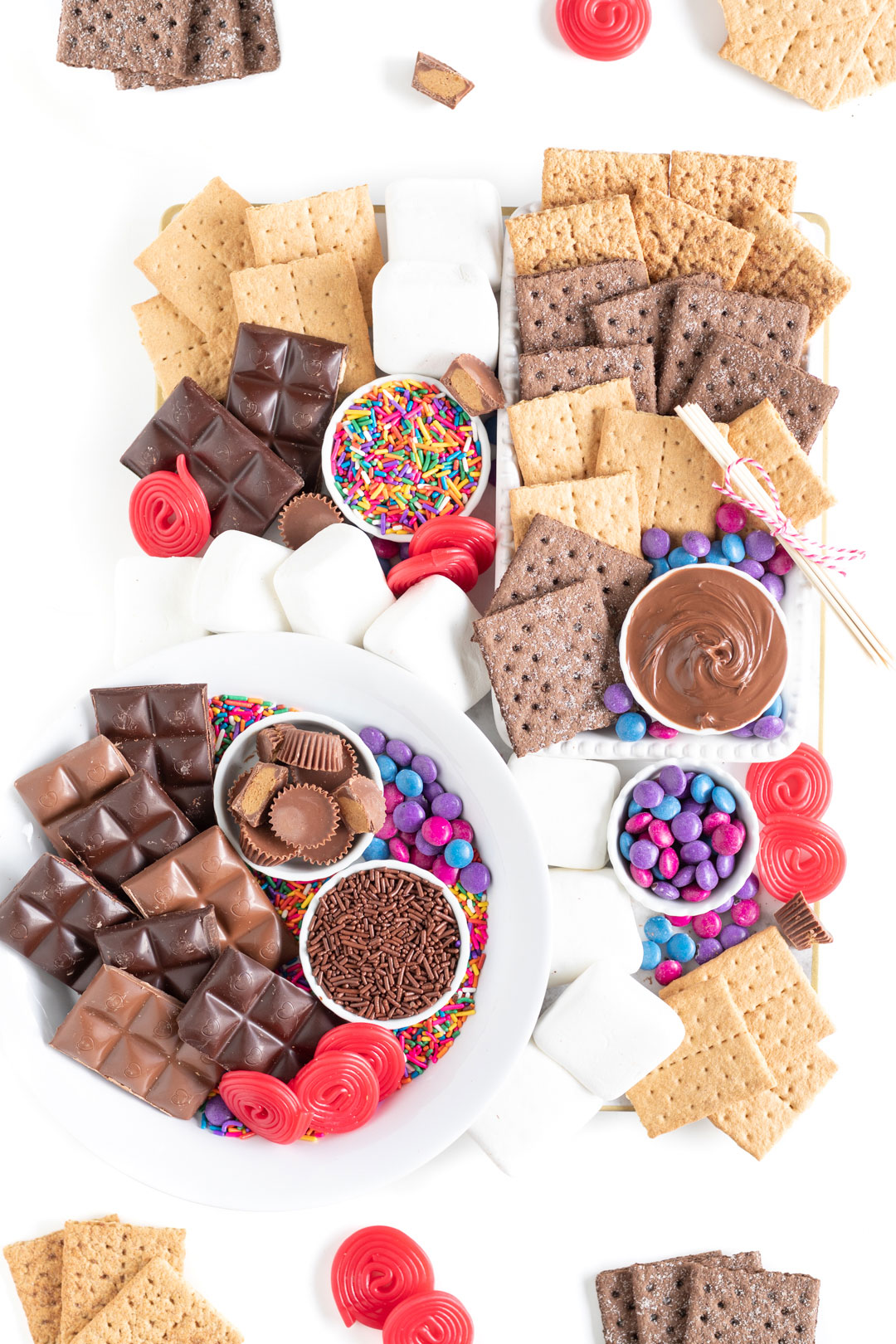 S'MORES DESSERT BOARD IDEAS
If you are looking for the best dessert or snack charcuterie board to enjoy with the whole family, look no further. This delicious spread of ingredients will soon be your family's favorite way to enjoy a moment together.
To get started, you need to choose a s'mores serving tray or platter that you will use. Next, I am sharing yummy ingredient ideas to add for the perfect treat.
S'MORES DESSERT BOARD INGREDIENTS
The very most important part of creating the perfect S'mores Dessert Board is picking the best ingredients. Let's start with base since it's one of the most important ingredients! Enter Honey Maid Grahams in a variety of options! Setting out two or three options is best!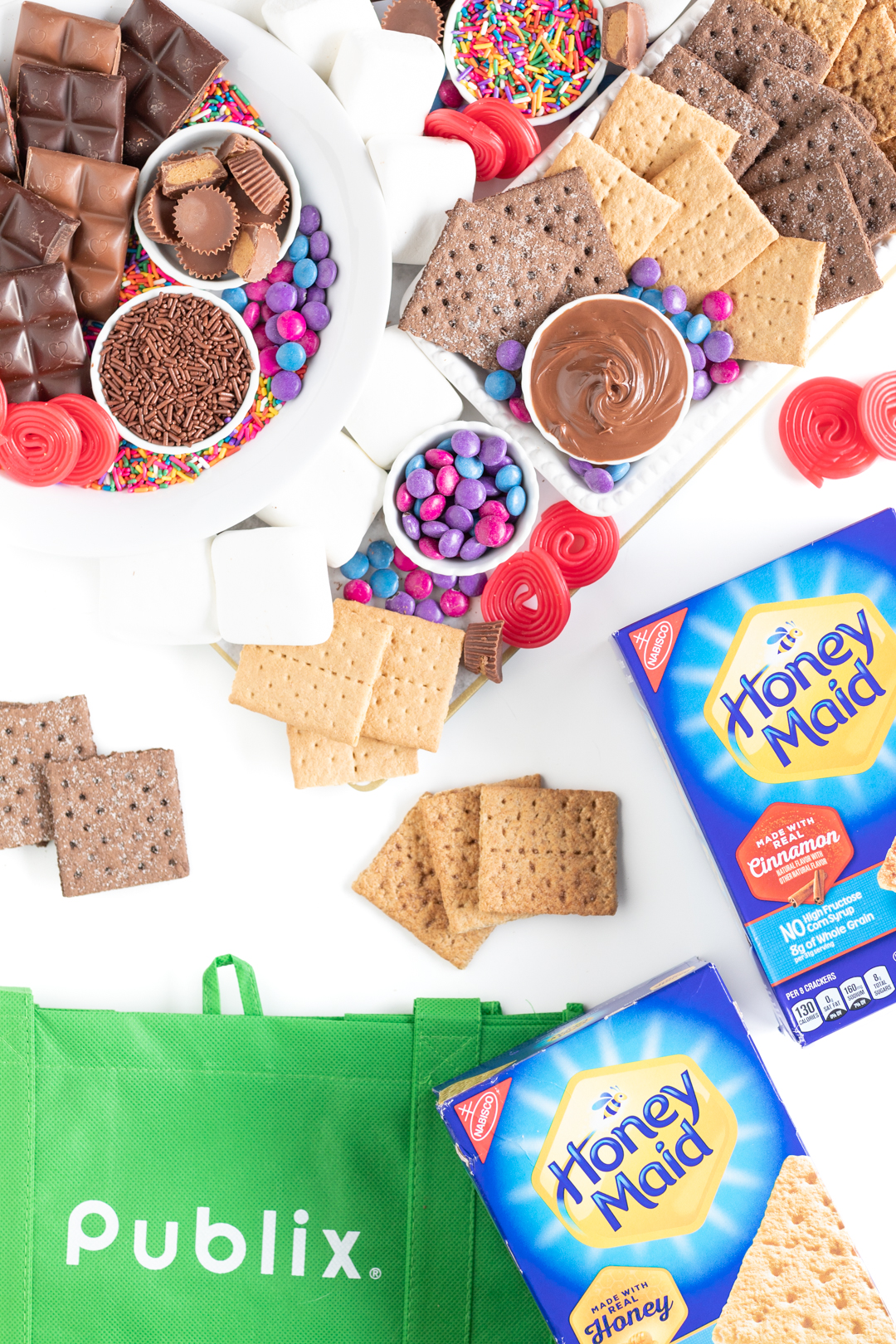 I absolutely adore HONEY MAID Grahams, Honey, Cinnamon and Chocolate for the ultimate in tasty options. It's a fantastic time to upgrade your S'mores plans because if you shop Publix now, you can take advantage of a special coupon!
Variety of Graham Crackers. I used HONEY MAID Grahams, Honey, Cinnamon and Chocolate.
Variety of Chocolate Bars from Milk Chocolate to Dark Chocolate.
Alternatives to classic Chocolate Bars such as Peanut Butter Cups.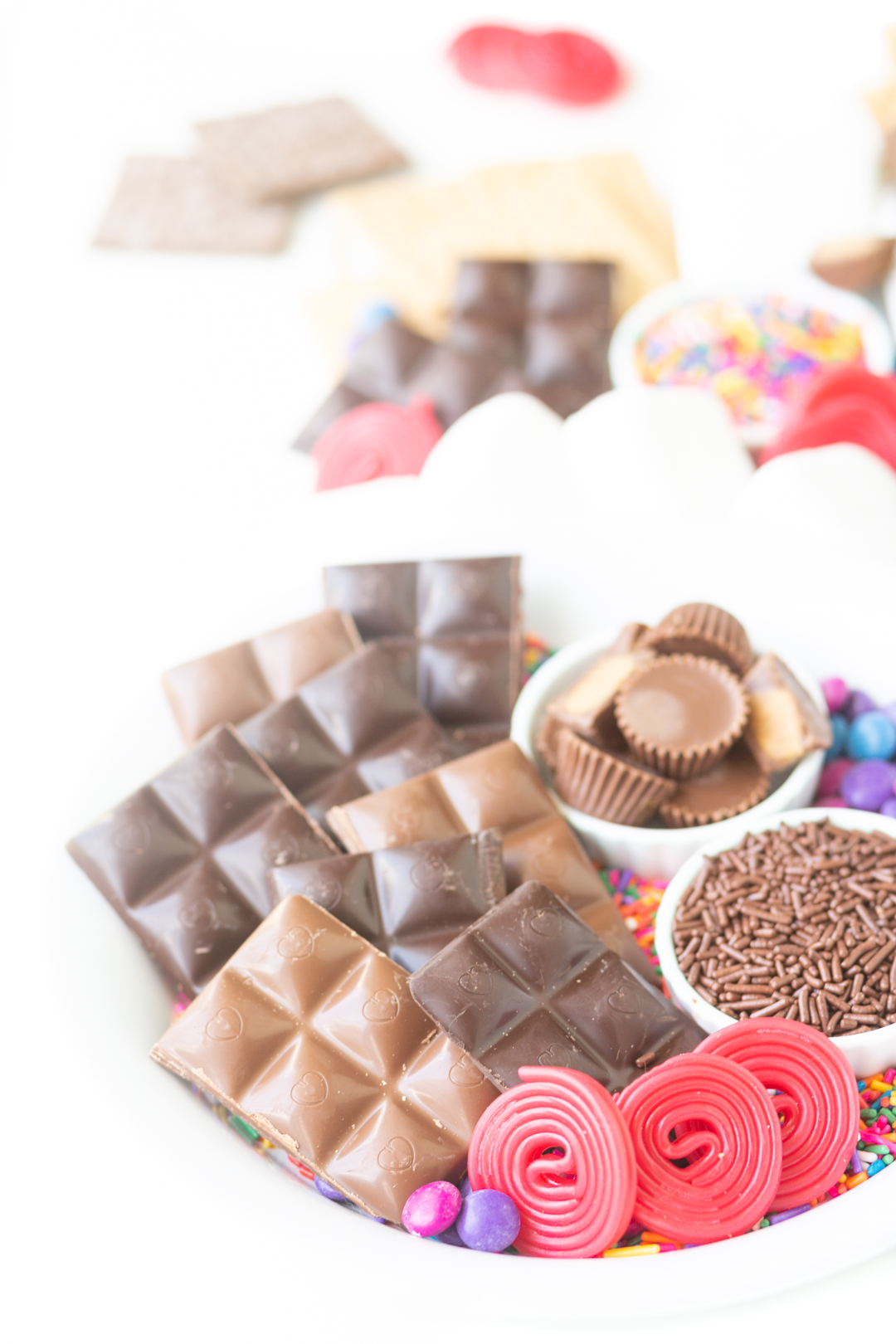 Marshmallows - I love choosing unique flavors and shapes. Add a couple varieties if you like.
Dips and Spreads such as chocolate hazelnut, raspberry jam and peanut butter.
Sprinkles are such a fun addition to a S'mores platter. You can sprinkle them onto your creation once it's melty and ready to enjoy.
Additional candies make fun add ons to take your S'mores Charcuterie Board over the top.
HOW TO SET UP A S'MORES DESSERT BOARD
Now that you have your platter or tray and ingredients picked out, it's time to set things up nice and pretty.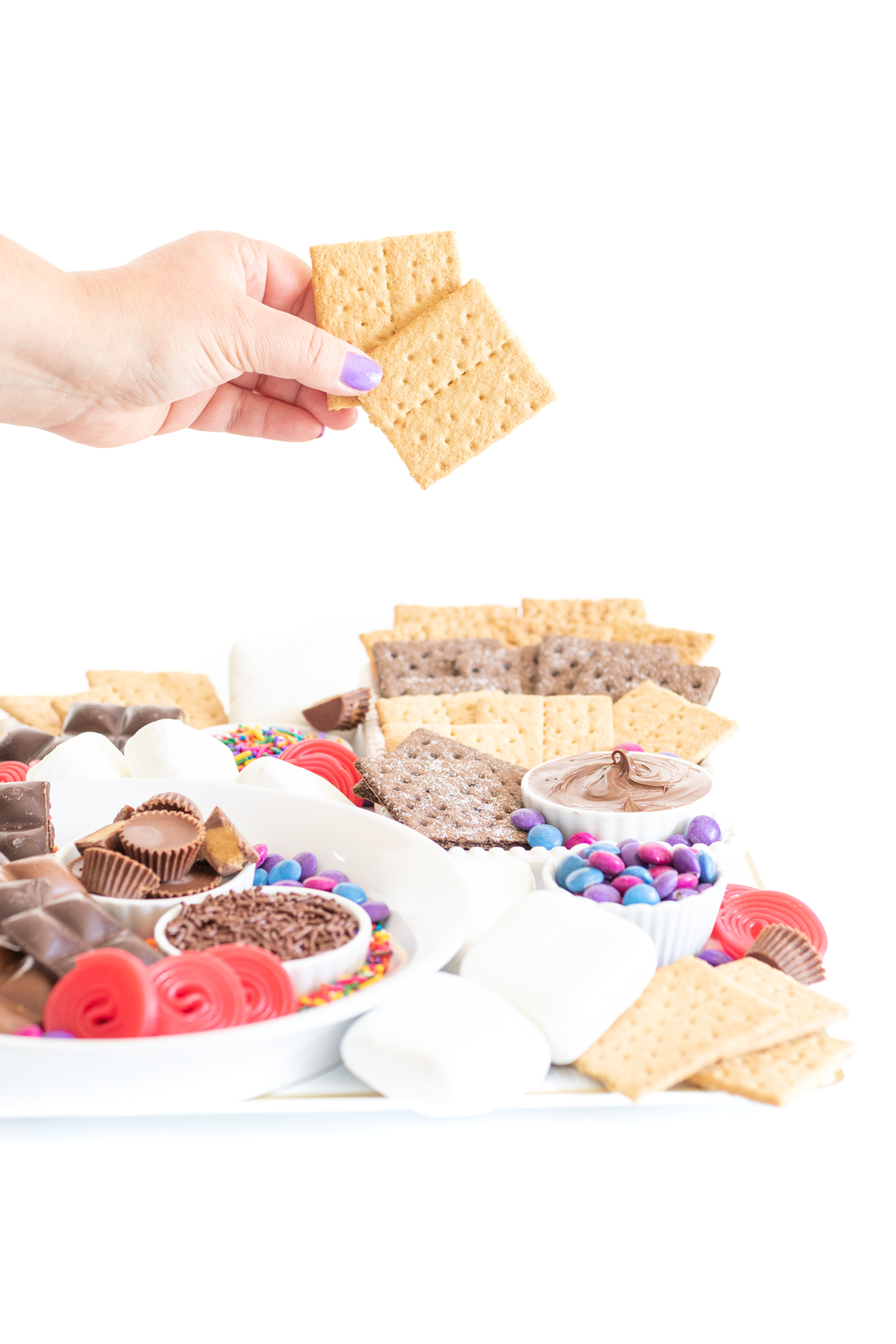 Here are a few simple tips to make it happen.
Use smaller dishes in a variety of sizes and shapes to divide ingredients.
Alternate shapes and colors when you set up the ingredients.
Carefully cover the whole platter until every inch is covered.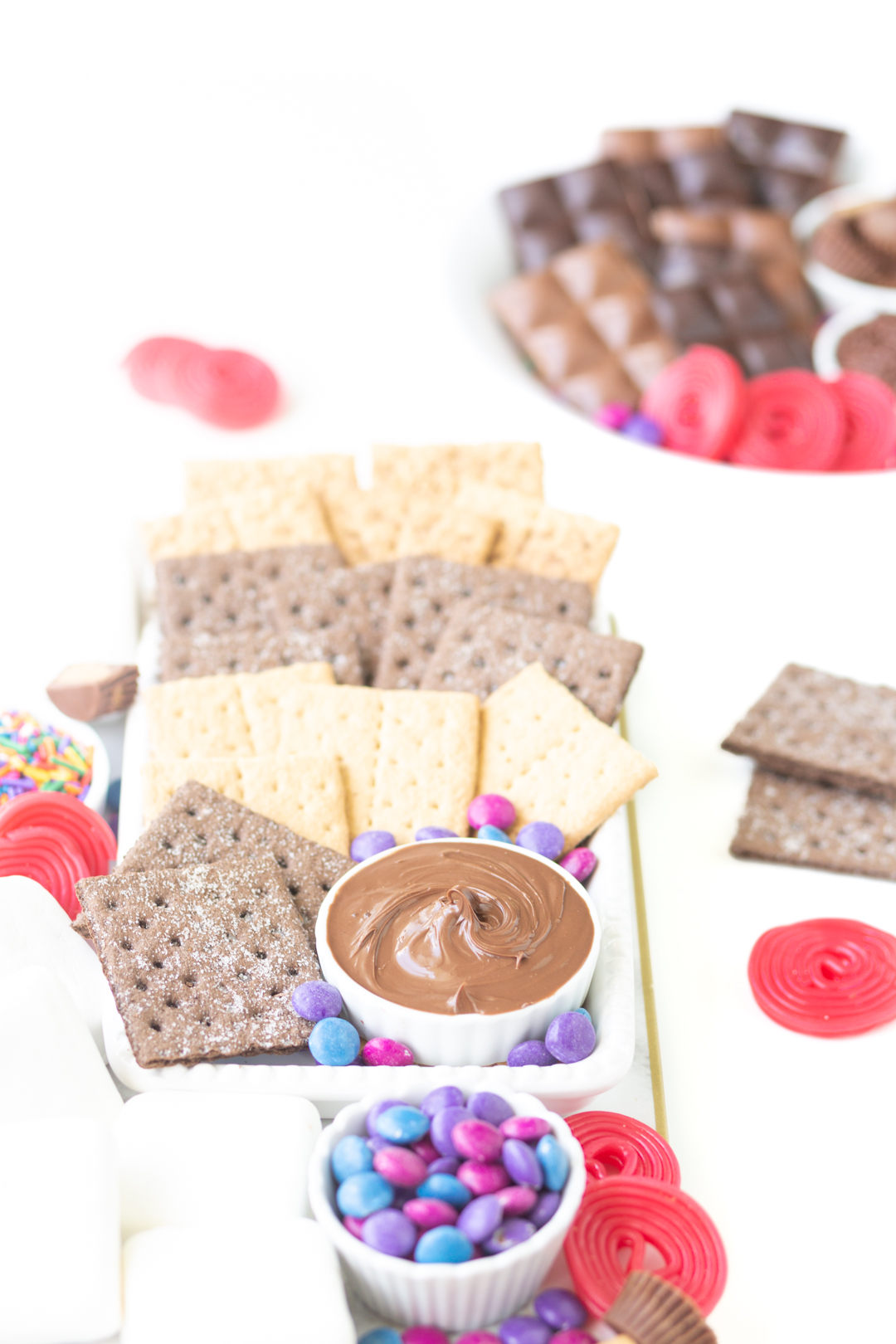 Voila! That is literally it. Just a few small steps until you are ready to serve your yummy dessert!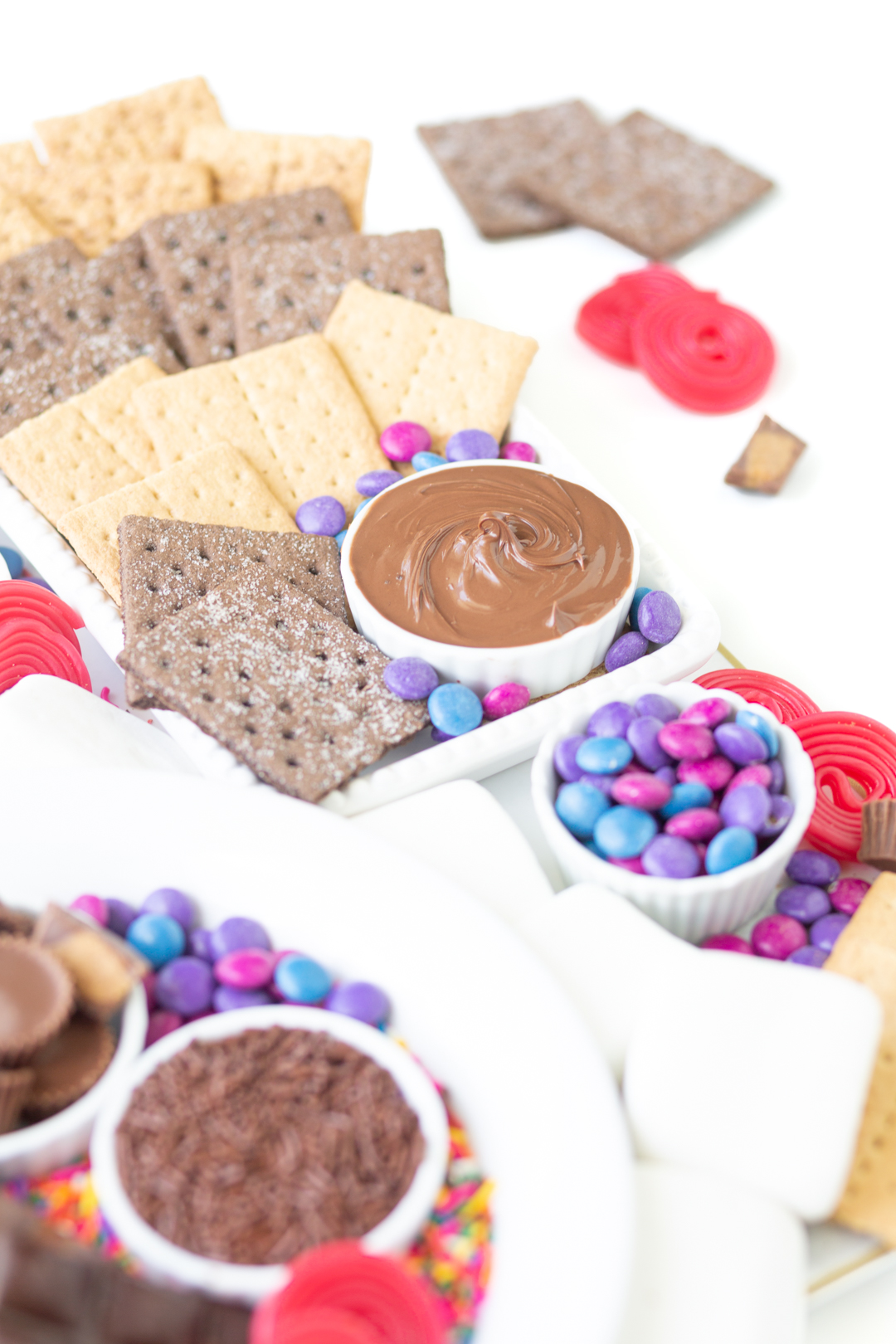 Want to turn your dessert into a family moment?
Make dessert more exciting by visiting Publix and using the HONEY MAID coupon.
BEST CHARCUTERIE BOARD IDEAS: