This post is in partnership with Universal Pictures Home Entertainment
It's here! Mamma Mia! Here We Go Again Sing-Along Edition is available NOW to own on Digital and on Blu-ray & DVD on Oct 23 (my birthday, yay). Who is excited? I am! It's a perfect opportunity to gather up your girlfriends or your family for a fun movie night! I'm sharing this delicious Greek Appetizer Tray idea that's amazing to make and enjoy during movie time. You will basically need something to enjoy in between belting out revamped ABBA songs. It's basically a greek charcuterie board without "no meat". 😉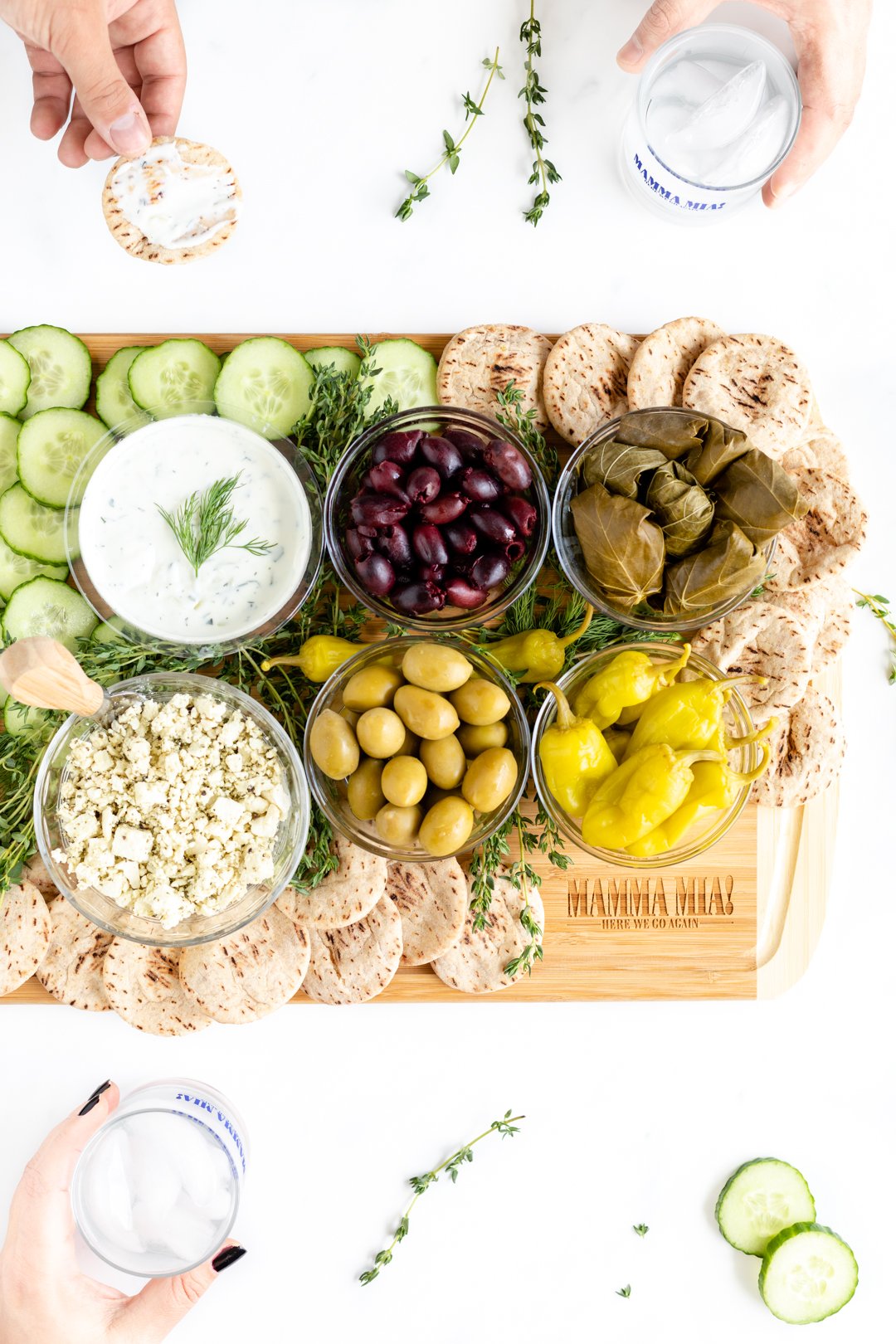 This is a wonderful time of the year for indoor activities, bonding with friends and getting all nice and cozy. Awesome movie + delish food = epic night in at home. Watch the Mamma Mia! Here We Go Again trailer now and get excited! You could easily do the same old and pop some popcorn for this fun occasion, but I have something better to make your movie night experience full circle. I have to admit the Mamma Mia! movies are really special to me since I saw the broadway show in NYC years ago with my mom and listed to the soundtrack like one million and ten times. I have a lot of great memories tied up here and that's why I'm extra excited to share this with you! If you haven't see the movies yet, it's time to jump on the bandwagon and celebrate the worldwide phenomenon and sing-along event of the year with more music and more moments when you own Mamma Mia! Here We Go Again Sing-Along Edition.
HOW TO MAKE A GREEK APPETIZER TRAY
If you are looking to make charcuterie board filled with easy Greek appetizers, you are in the right place. This yummy spread is totally swoon-worthy, but it's honestly just so easy to put together. Nobody wants to spend hours in the kitchen...we want to spend time with the people that make us smile, laugh and sing. With all of these Greek inspired eats, you'll be singing Dancing Queen like nobody's looking in no time. If you haven't had the pleasure of enjoying Greek cuisine, you might be curious what are Greek appetizers. Don't worry, I totally have you covered with this list.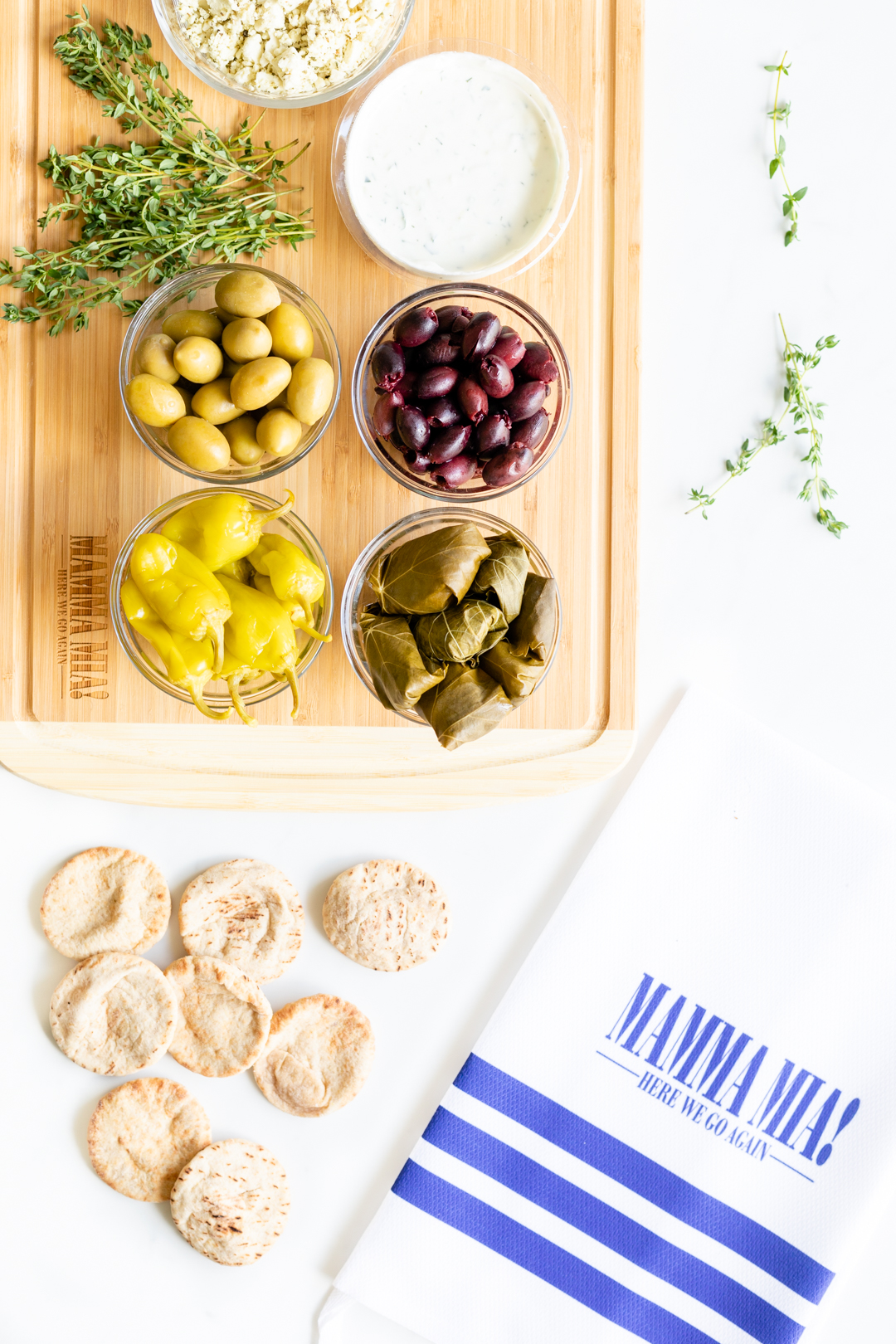 GREEK APPETIZERS LIST / GREEK TRAY IDEAS
There are so many yummy things you can add to your appetizer tray, here are my top picks:
Herbed Feta Cheese
Tzatziki Sauce
Stuffed Grape Leaves
Kalamata Olives
Greek Olives
Pepperoncini Greek Peppers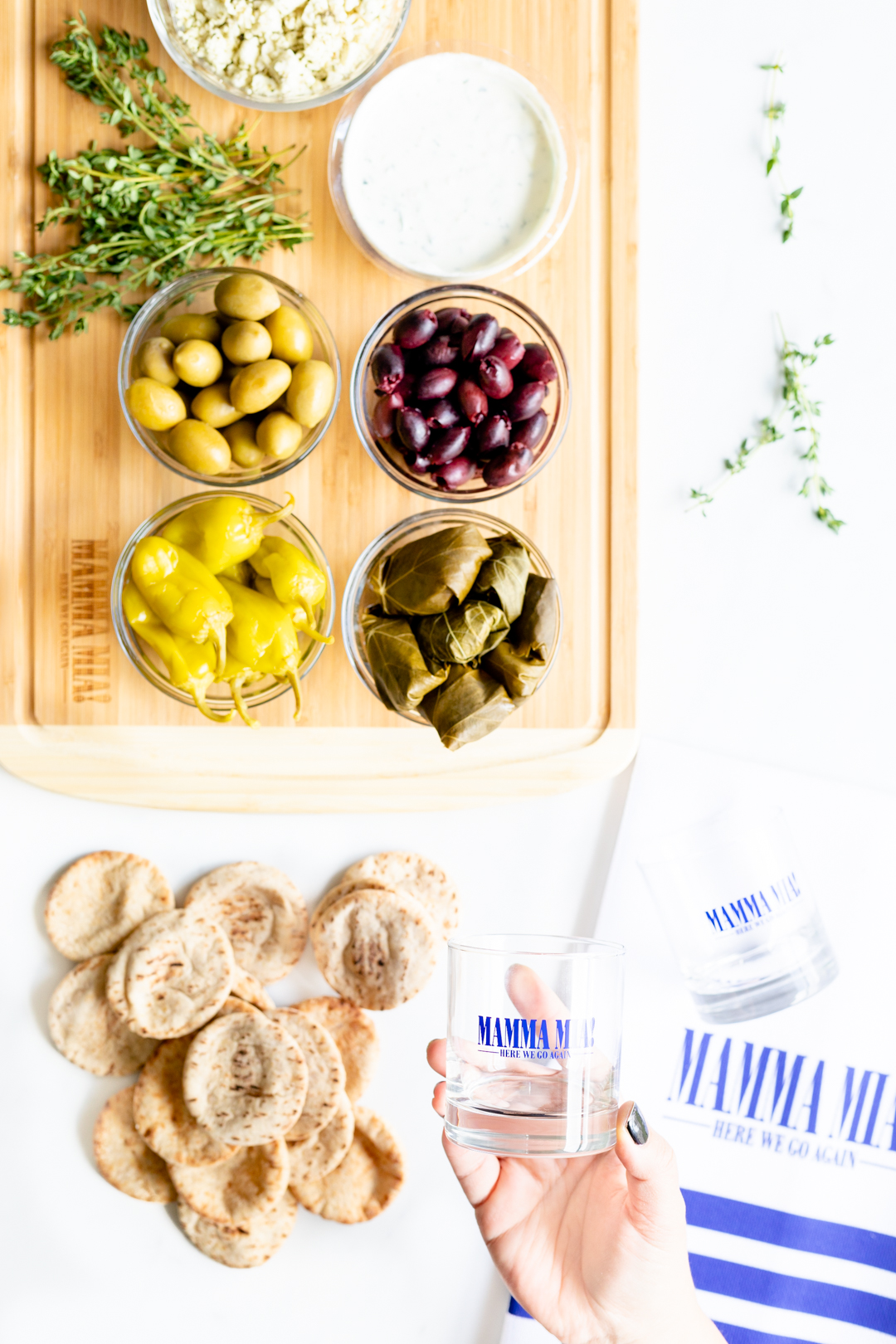 Mini Pitas
Sliced Cucumbers
Fresh Herbs like Thyme and Dill to decorate the tray.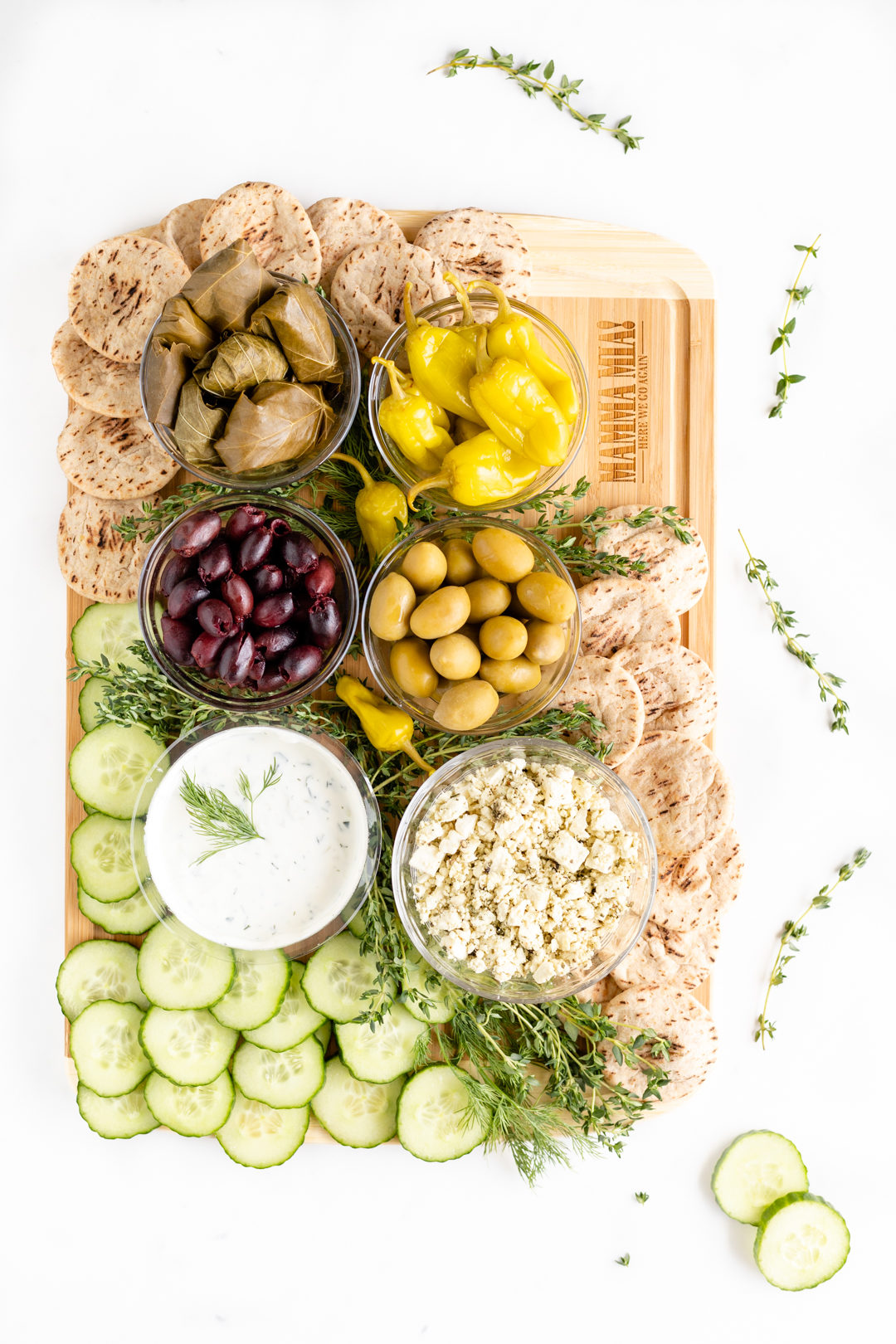 Yum, yum! Movie snacking just does not get better than this.

WATCH THE MAMMA MIA HERE WE GO AGAIN TRAILER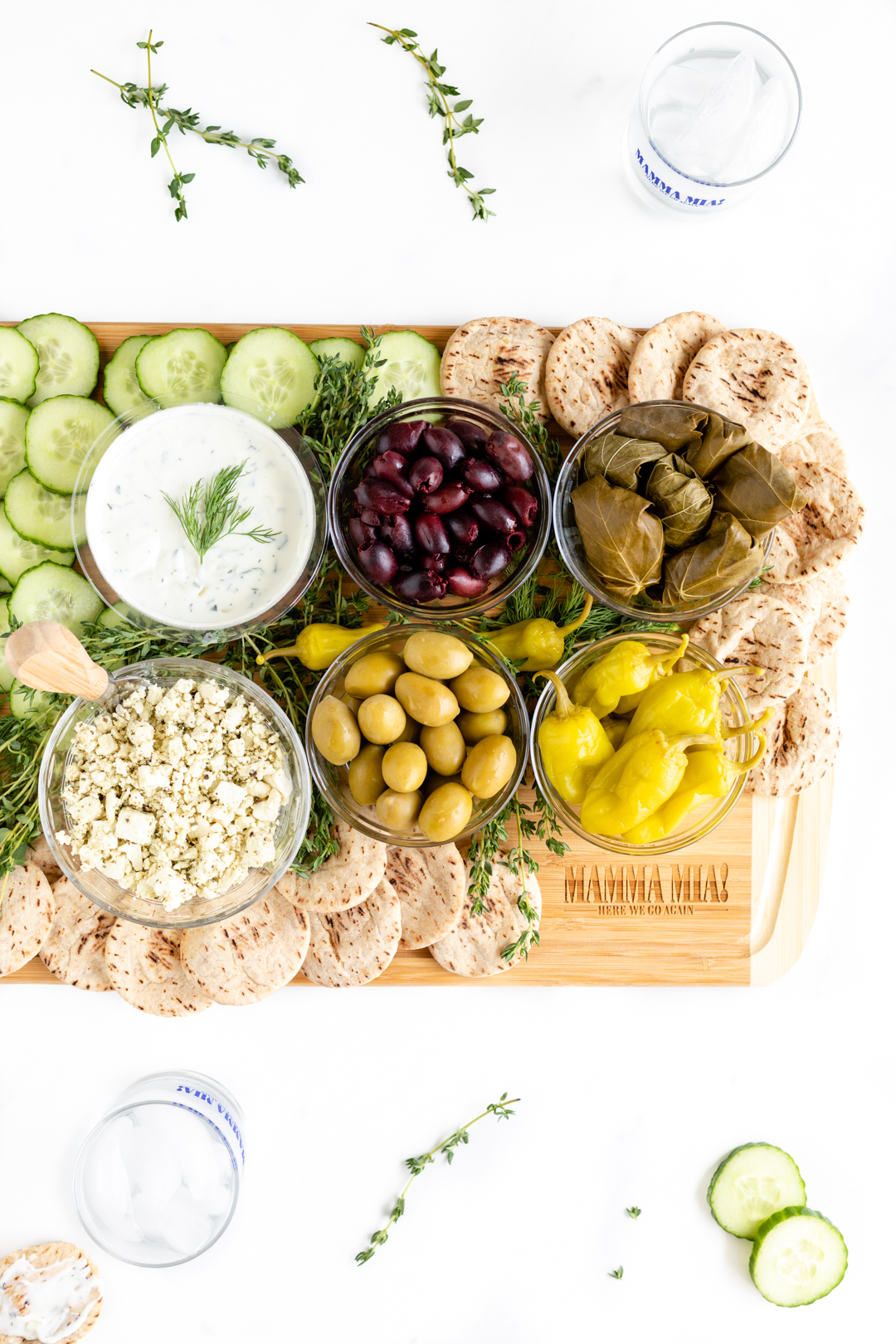 Stay in the loop: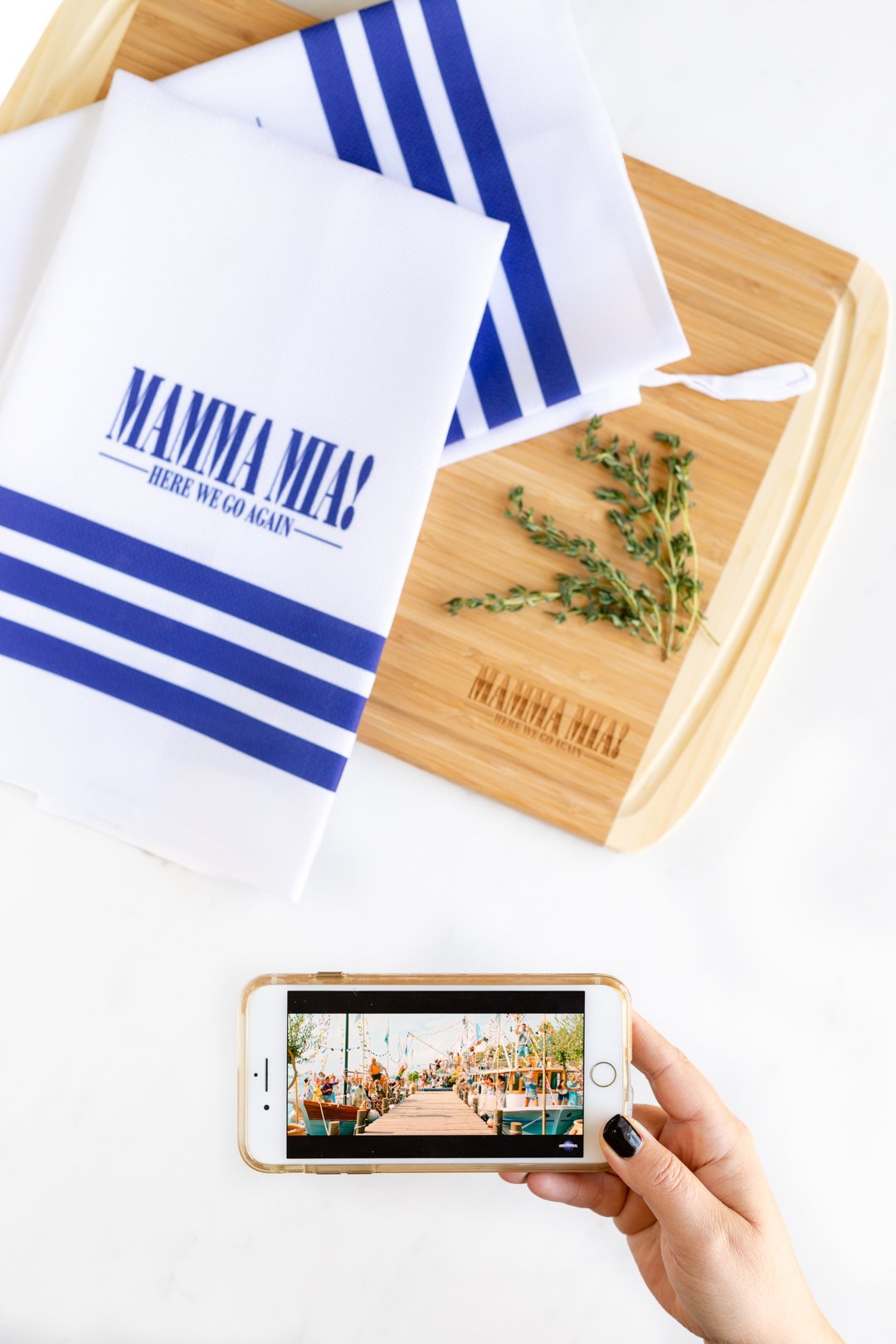 Who are you planning a Mamma Mia! Here We Go Again Movie Night In with? Watch the film now on digital, and on Blu-ray and DVD Oct 23!