Remember when I said there would be more carrot things happening around here? Well, the time is here! I brainstormed some fun carrot inspired cupcake ideas to share this week. This is the first batch and you have to promise to visit tomorrow because I'll be sharing my second batch of cute carrot cupcakes. In true Dawn fashion (that's me), these are super easy to make. I'm talking fresh cupcakes baked up straight from the box and store-bought icing. You don't have to have a lot of time or culinary skills under your belt to hang out with me, I promise.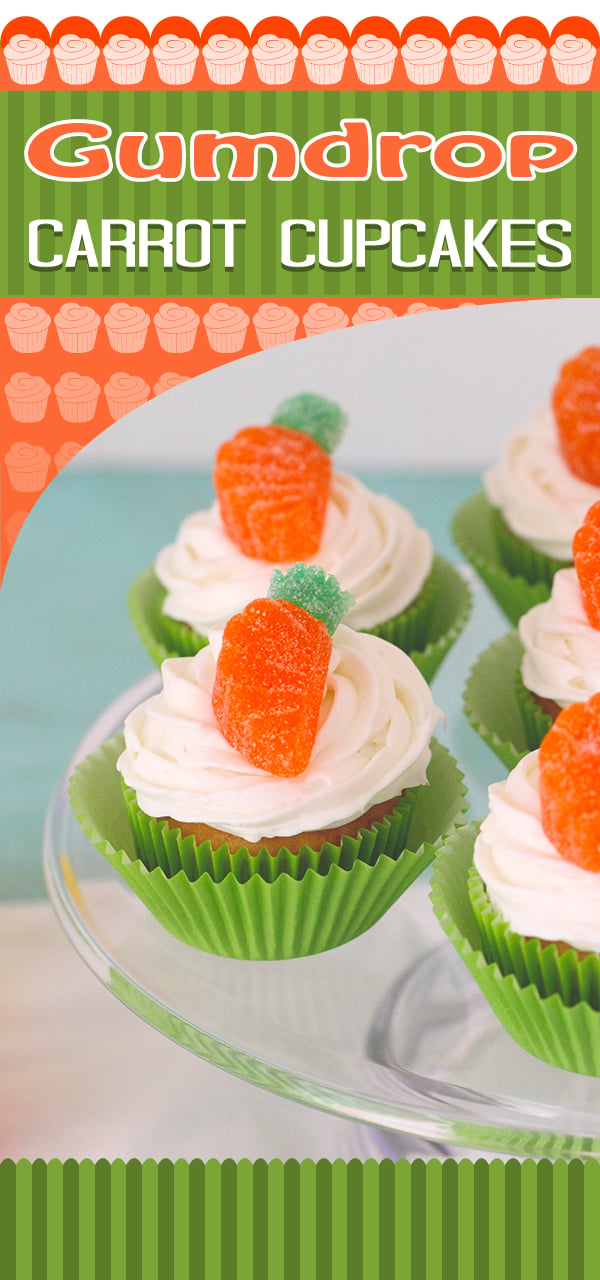 To make these super simple "carrots", I used Orange Slice candy. These can be purchased almost anywhere and then green gumdrops.
Take each green gumdrop and make 4-5 slices about half way through it. This gives a fuller more carrot top look.
Slice the very tip off of each piece of Orange Slice candy.
Press one green gumdrop into the sliced sticky side of the Orange Slice. They stick pretty well, but if you need more power, use a little dab of frosting and let it dry.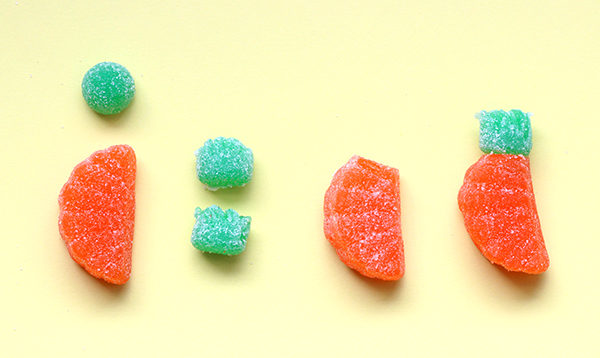 See, told you that was easy! You now have adorable carrots for your cupcakes. For a quick sweet treat for Easter or spring, just bake up a batch of cupcakes from a box mix or any other recipe and slather on some vanilla frosting. I used a star tip to swirl mine on.  I just love frosting… a lot.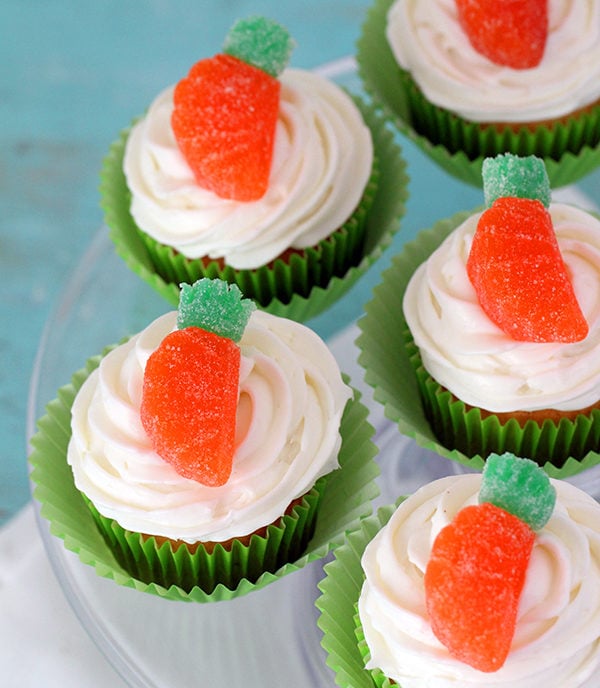 Want more carrot goodies? Check these posts out too:
Am I the only one digging carrot inspired goodies this spring? What are you topping your cupcakes with this time of the year?