Easter is upon us, and that means baskets. While we all know that the kiddos love baskets, perhaps that special woman in your life would like an Easter basket, too? Of course they would! Whether you're a mother or a significant other, an Easter basket packed with wonderful gifts is a great way to show how much you care.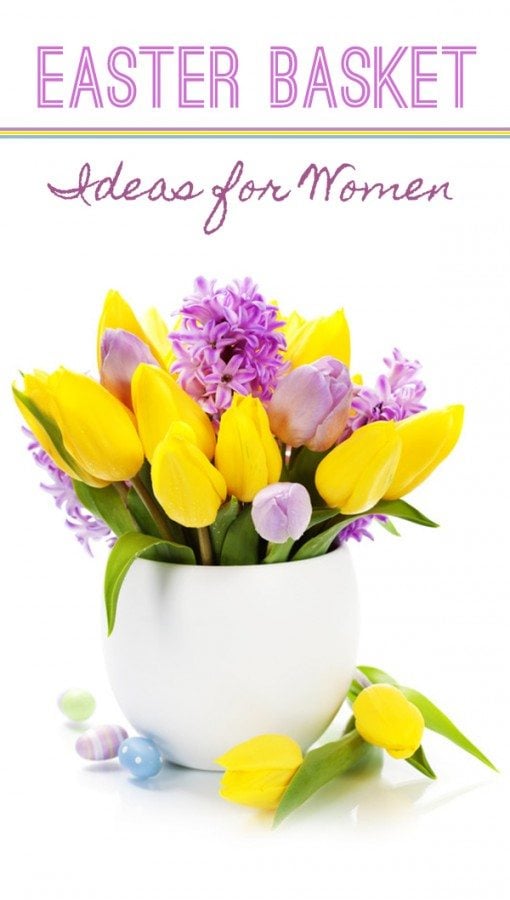 Cute Easter Basket Ideas to Show Your Love
An Easter basket is a great way to say, "You're special to me." It's something that the special woman in your life will never see coming, because, really, when we think of baskets, we think of kids. So what's a gifter to give, you ask. Well, I'm glad you did!
Gift Cards
Gift cards are great Easter basket stuffers, especially for that hard-to-buy-for personality that we all know and love. The great thing about gift baskets is that you can get them for all kinds of things. Whether it's shopping, dining, or even a night out at the movies, you can find a gift card for it!
Flowers
Wait! Don't head for the door yet. Don't get a bouquet of flowers. Those just die, and they take no thought at all. Instead, get her a nice potted plant like a mini rose. Potted plants are there all the time, reminding the special woman in your life just how much you care! If the weather is warm enough you can even stuff her basket with something like tulip bulbs and then plant them for her as an Easter gift.
A Night at the Movies
This one is particularly geared towards boyfriends and husbands? You know all those chick flicks your girlfriend or wife took you to? Do you remember how you complained the ENTIRE TIME! Why not make her feel extra special by getting tickets to that extra sappy movie she's been dying to see and tucking them into her Easter basket? You can add to the surprise factor by NOT complaining about it. 😉
A Kid Free Day
If that special woman in your life is a mother, how about giving her a break? Find a nice printable "coupon" (or make your own) and include it in her basket. That "coupon" can be redeemed any time she sees fit for a kid free day. Moms have a lot on their plate, and their stress level is high. This is a wonderful way to help her decompress and just take a breather.
Bath and Beauty Products
Whether that special woman in your life is a mother, a daughter, or a wife, bath and beauty products are always appreciated. What woman doesn't love to pamper herself with a nice bath bomb or an extra fancy facial scrub? Guys, if you're wondering, the answer is none. All women love that. Trust me. What better way to show her how much you care than by supplying her with everything she needs for a home spa day or three? It's a great way to relieve stress, and if you're a husband or boyfriend, it's an excellent way to score brownie points as well.
Check out these easy Easter Basket Ideas, too.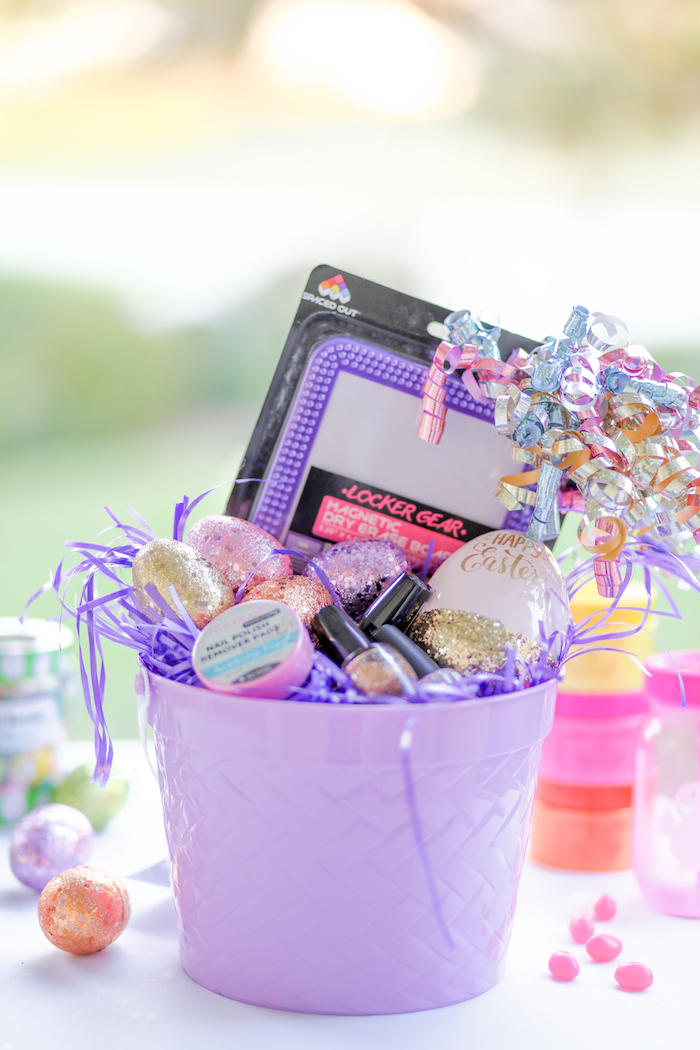 What other gift ideas for women did I miss? Share in the comments!