This is a sponsored conversation written by me on behalf of Cool Foods available at Publix. The opinions and text are mine.
Halloween is fast approaching and I could not be any more excited! I love cute and spooky things all too much. With time always being so limited, I definitely can't do it all. Knowing that you all struggle with the same thing, I love sharing simple ideas that are so EASY. This Halloween Candy Cheesecake is hauntingly simple with the help of The Cheesecake Factory Original Cheesecake found right in the frozen aisles of my local Publix store. All you need to do is thaw and decorate. That's what I call winning Halloween! Let me share exactly how I did it.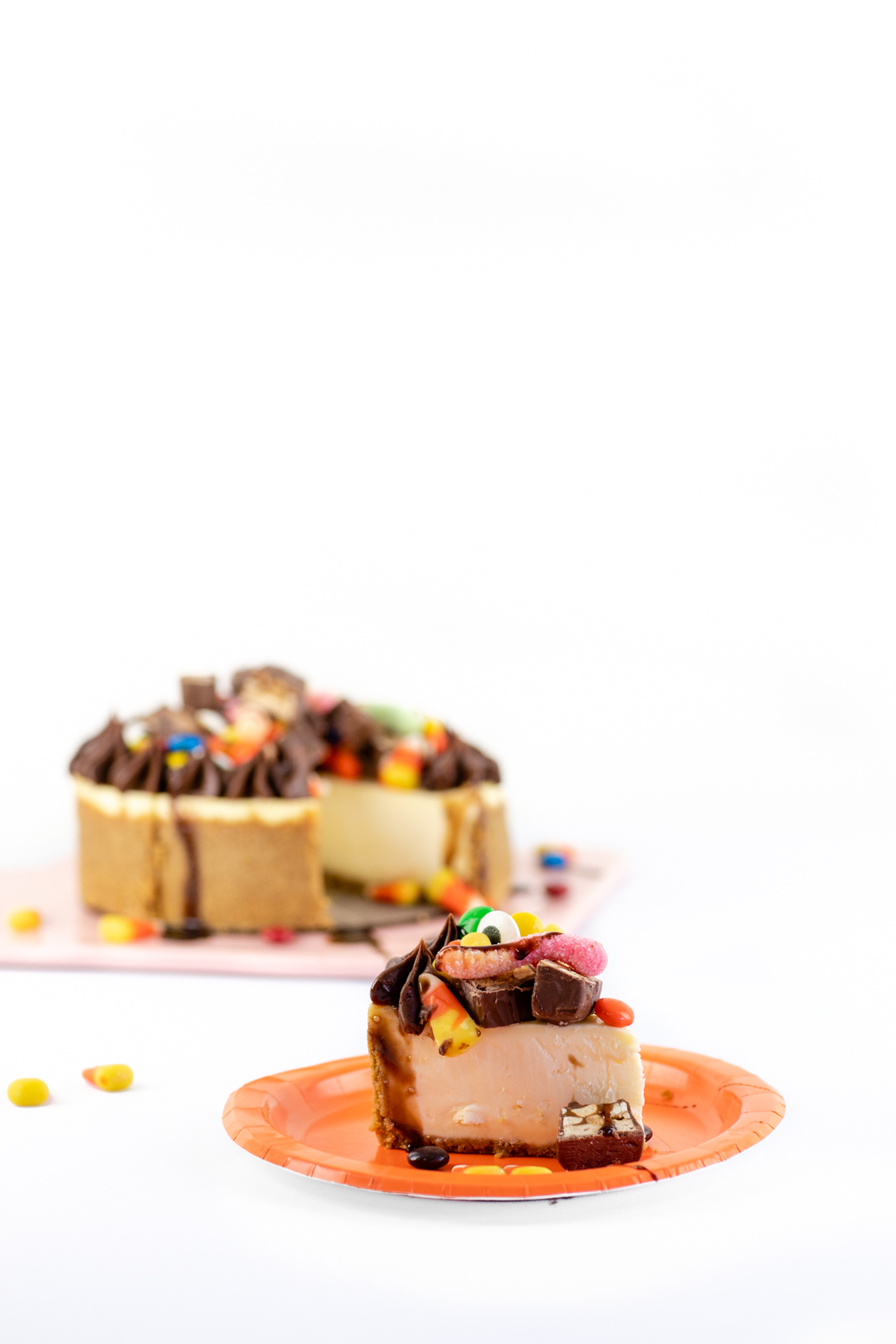 You know that I'm a lover of foods from the freezer because they last longer and you can stock up so that you can whip up a meal or dessert in no time at all. Right now is a sweet time to get in on some extra savings on your favorites at Publix, too! Check out these exclusive Cool Foods savings right now. So many of my favorite picks are on sale right now. This was the first time that I had spotted The Cheesecake Factory Original Cheesecake and I knew that I had to try it. With a sweet price tag, I just knew that I couldn't go wrong. I can see myself stocking up on this simple dessert so that I can pull it out of the freezer and simply thaw it before serving. It's that easy.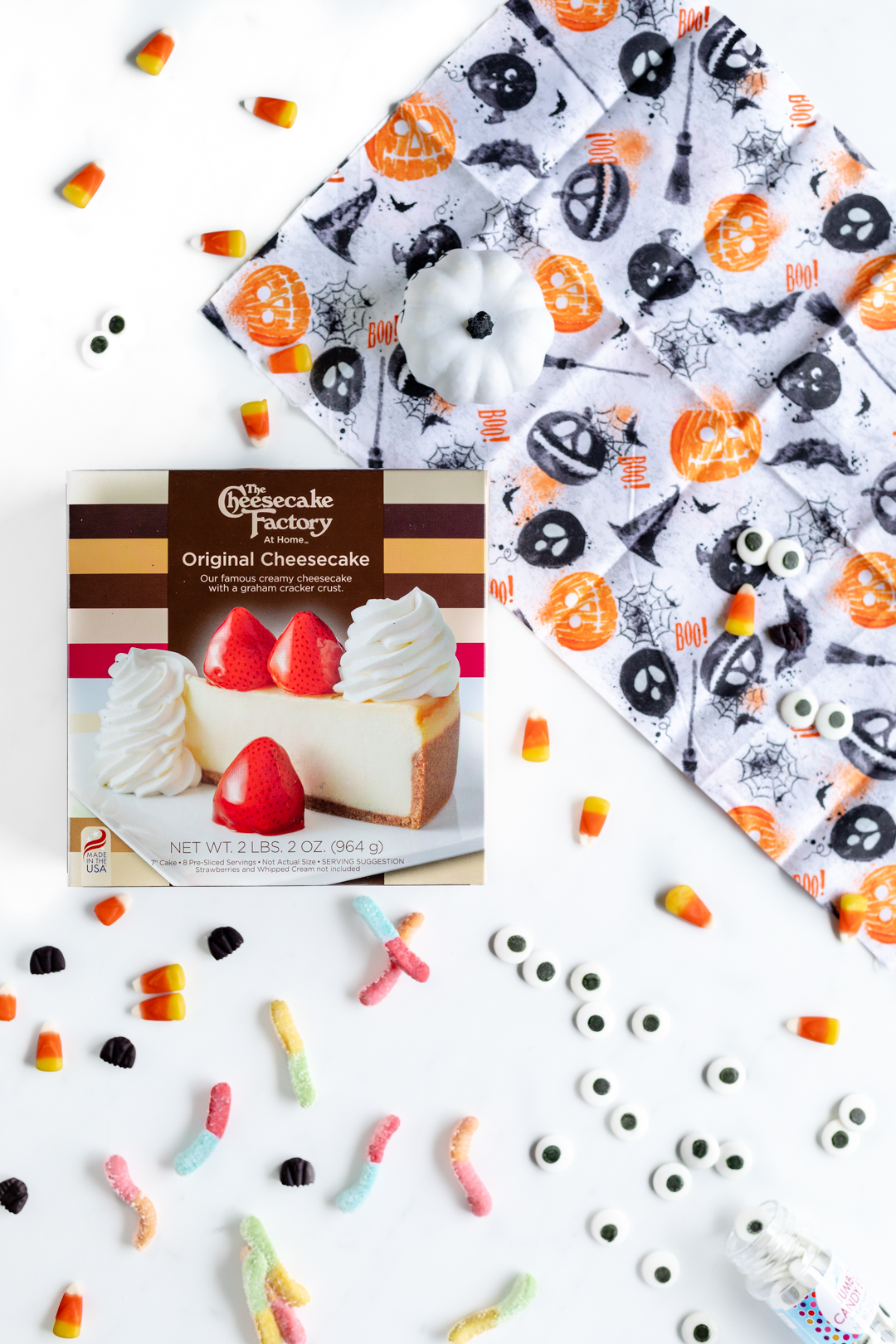 This easy cheesecake is the perfect canvas for pretty much any flavor add-ons for any celebration or holiday. For a wonderful Halloween twist, I chose some of the very best traditional candies. Chopped mini chocolate candy bars to sweet and sour gummy worms, I love the way this came out so much. Adding candy eyes was the final awesome touch that really brought the festive appeal to this yummy cake.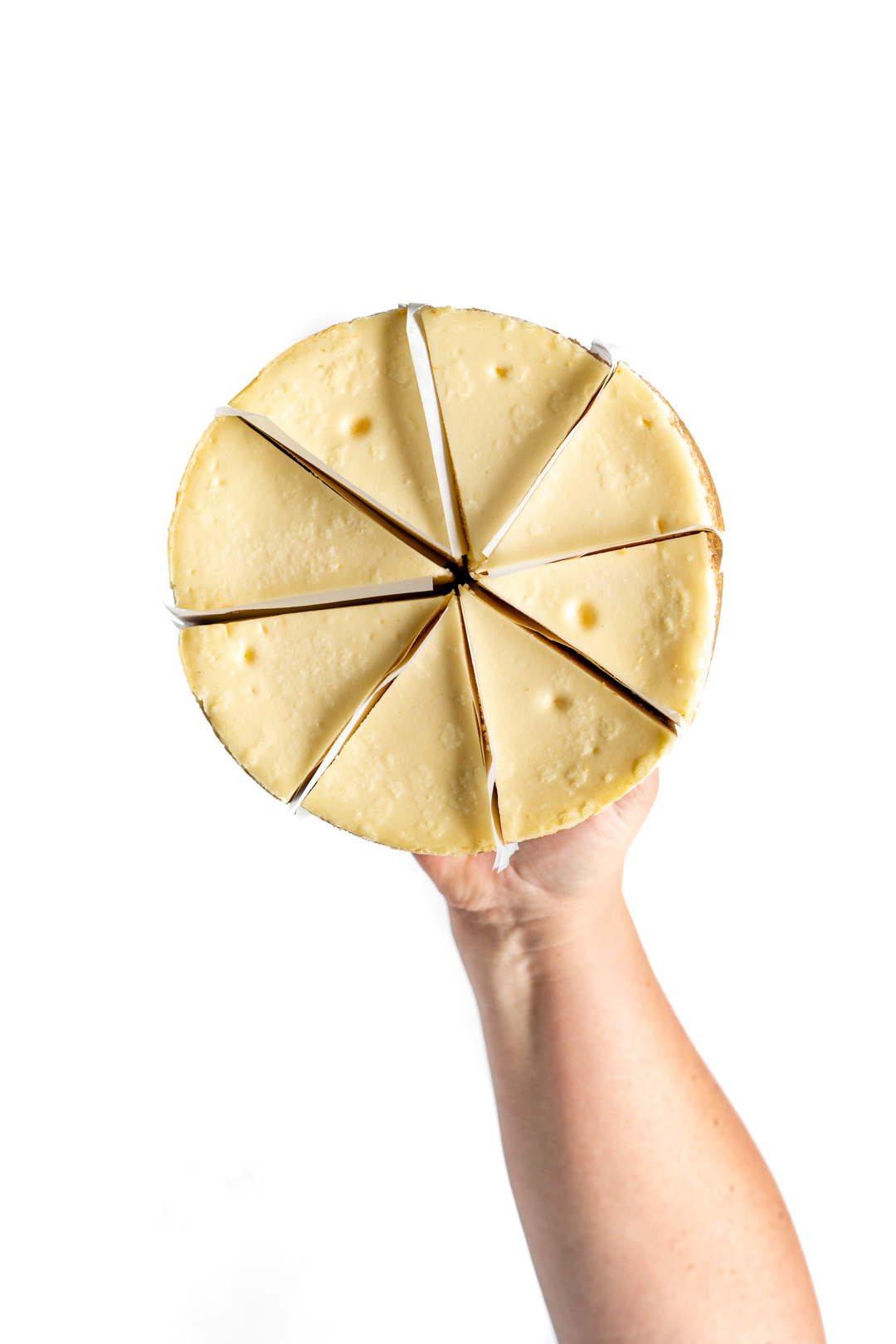 Just look at that blank slate waiting for you to add your favorite flavored toppings! Let me tell you exactly what I did to make this spooktacular cheesecake happen.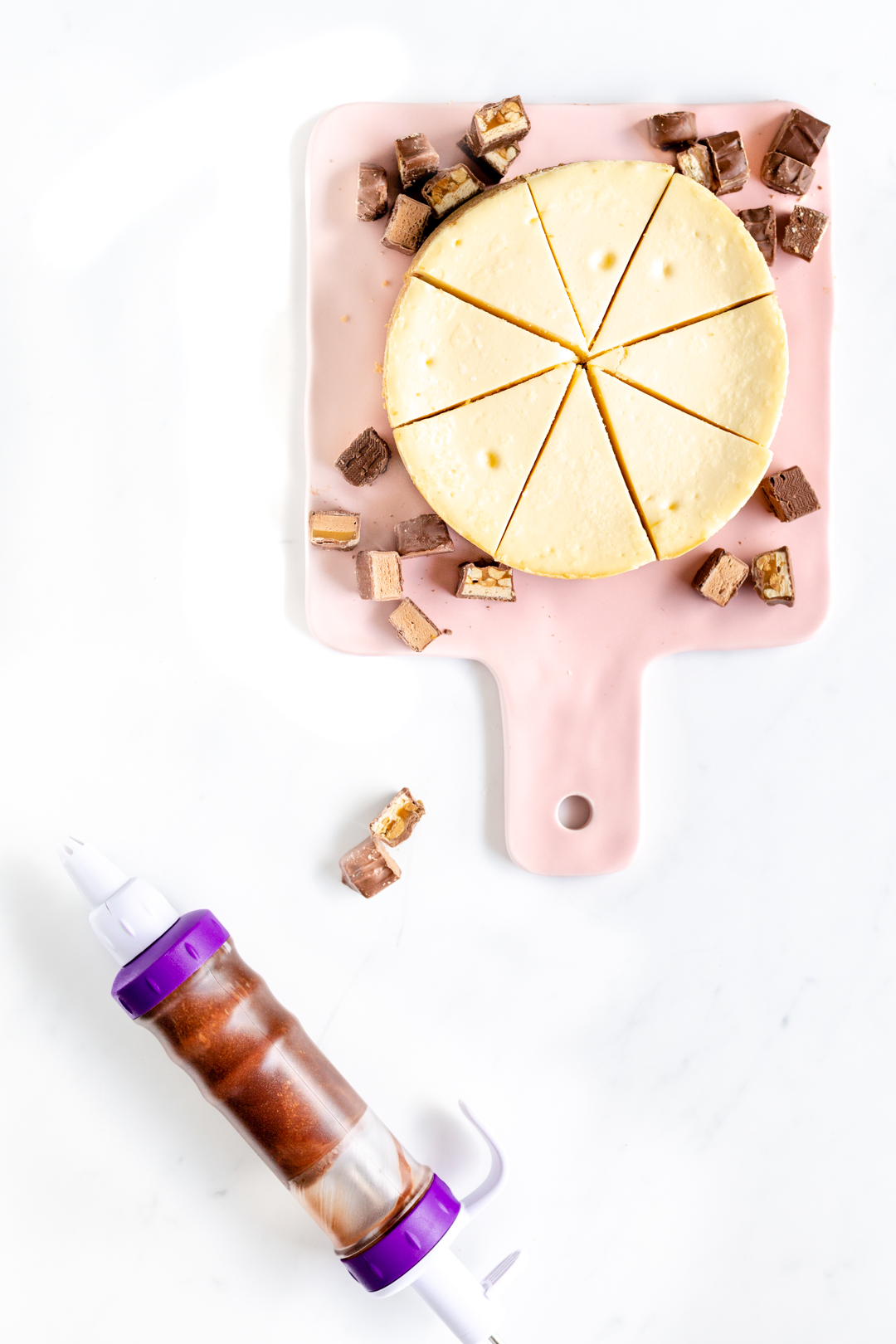 Halloween Candy Cheesecake
Shop at Publix for these yummy ingredients. You'll find cool savings on The Cheesecake Factory Original Cheesecake (and more) which is the base for this recipe.
INGREDIENTS:
The Cheesecake Factory Original Cheesecake, thawed according to directions
Chocolate Frosting, 1 cup
8 Mini Chocolate Candy Bars, chopped
Sour Gummy Worms, handful
Candy Corn, 1/2 cup
Chocolate Coated Candies, 1/3rd cup
Candy Eyes, pinch
Chocolate Sauce, drizzled
For more creative toppings, pick up Reddi Wip or Dole Frozen Blueberries Bag-In-Bag at Publix for your own delish creation.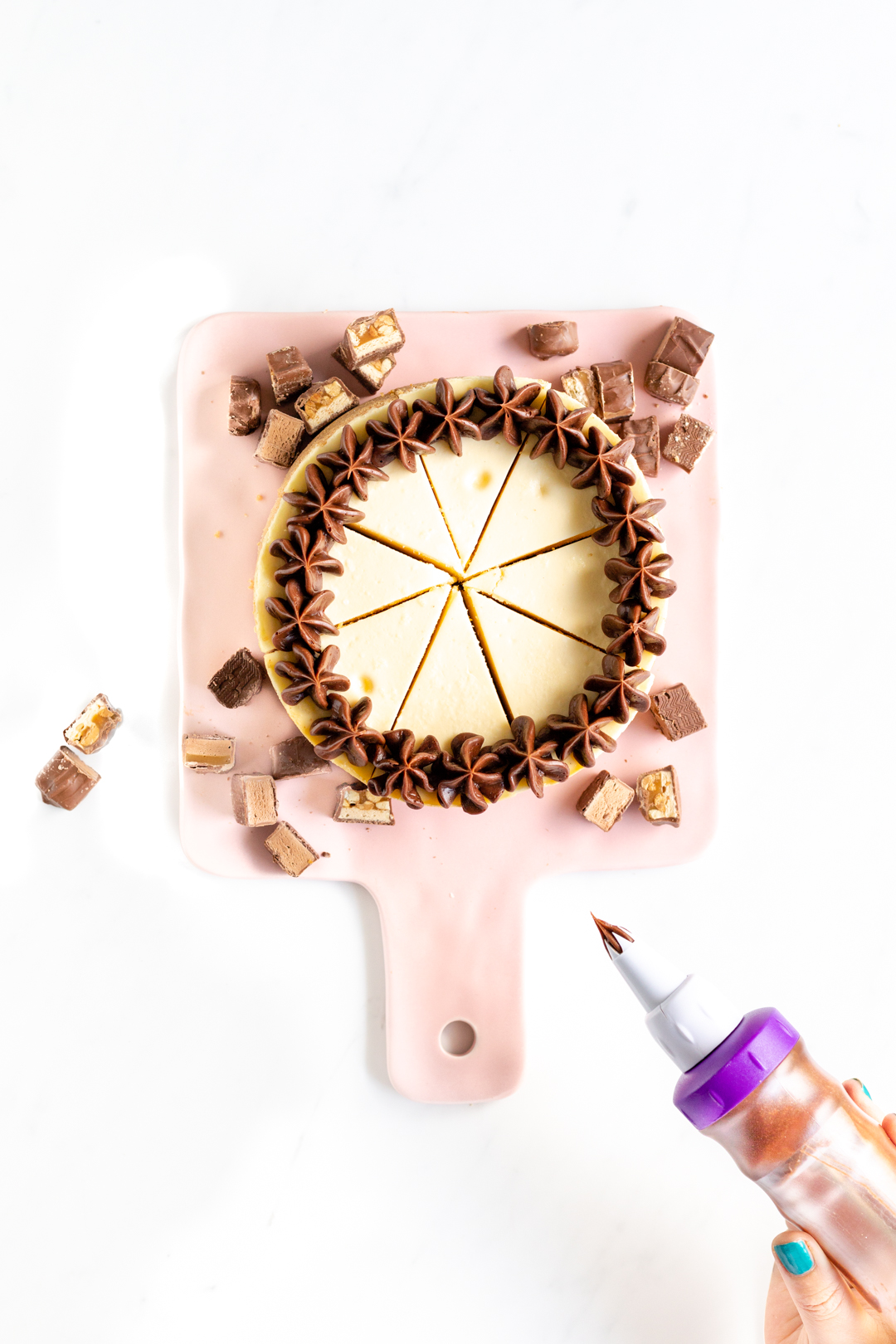 DIRECTIONS:
Remove The Cheesecake Factory Original Cheesecake and thaw in the refrigerator according to package directions. Once the cake is thawed, it's decorating time. Pipe the frosting around the edges of the top of the cake. Use a star tip to make it extra pretty. Then, let the fun begin. Carefully add all of the candy onto the top of the cake being mindful of the frosting. Cover every area evenly for the perfect Halloween inspired cake.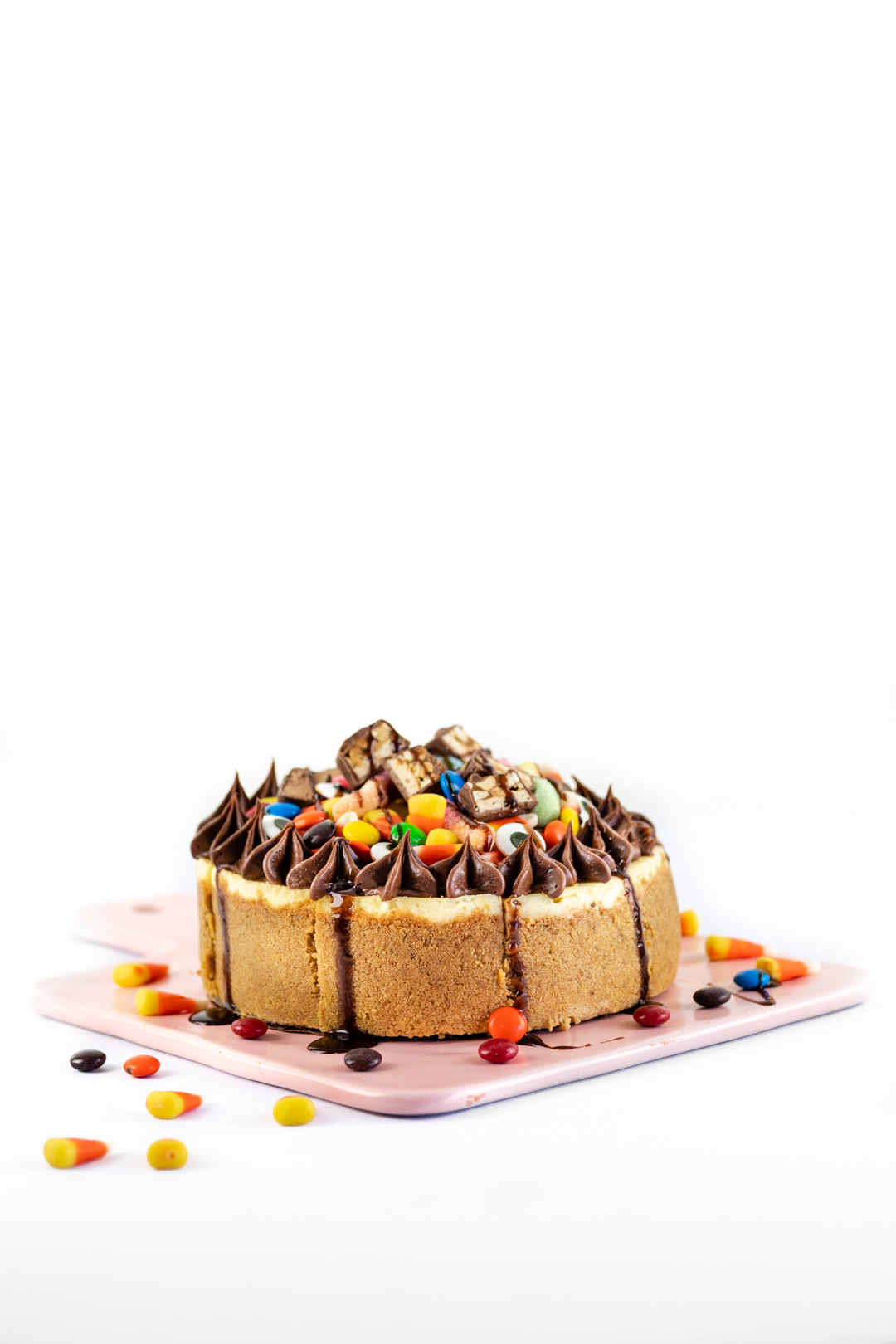 Finally, drizzle some chocolate sauce over the top of the entire cake. Ooh. Ahh. Yum.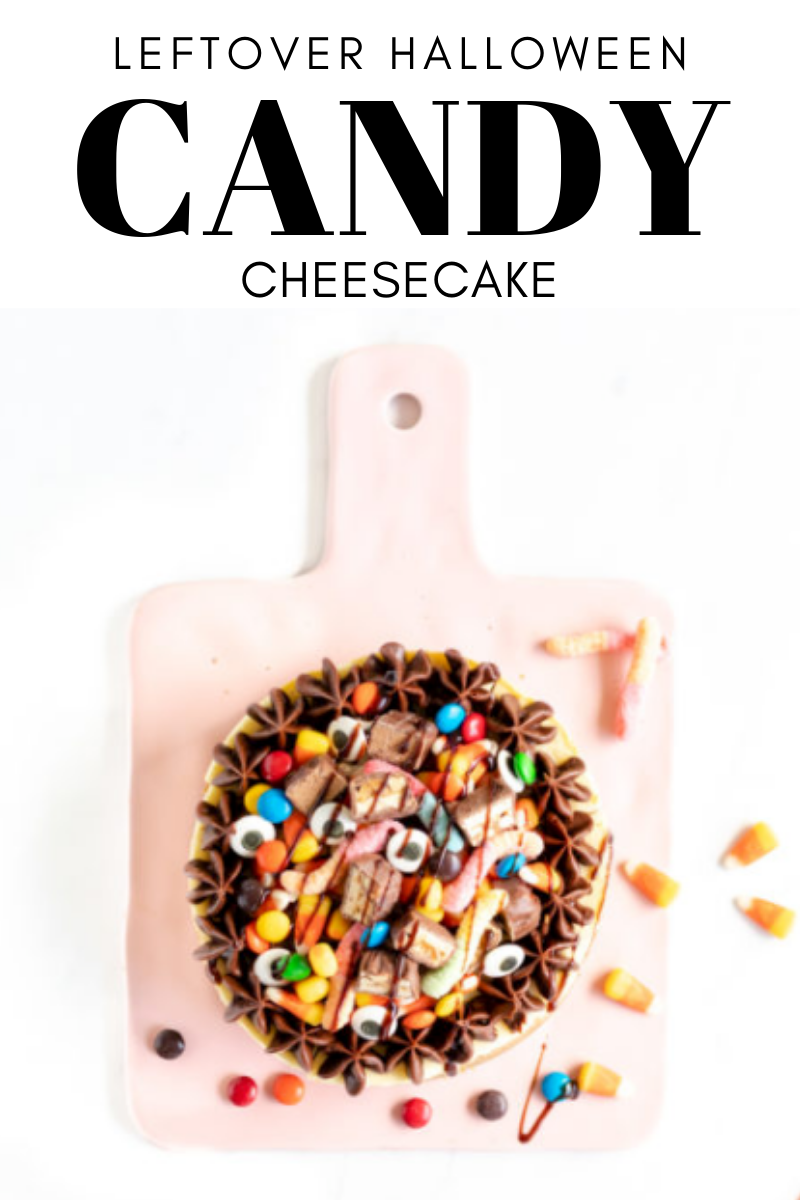 Make sure to visit your local Publix to stock up select frozen and dairy foods with these awesome Cool Foods prices over here. It's a great time to fill your fridge and freezer with the holidays on the way. Hurry, these savings are only good from 10/13 through 10/26. Happy shopping!
What would you add to your cheesecake to make it extra festive?