This is a sponsored post written by me on behalf of Tyson Foods, Inc. All opinions are 100% mine.
You know that I totally thrive on easy solutions and hacks to pretty much everything in life. As much as I love serving up a tasty meal, I equally don't have the time to get it all done. I'd rather spend that extra time enjoying my family. That's why I put together these quick and easy Dinner and Game Night Ideas for you. Thanks to the new Barber Foods Fully Cooked product line, it's simpler than ever to get a delish meal together that your family will adore.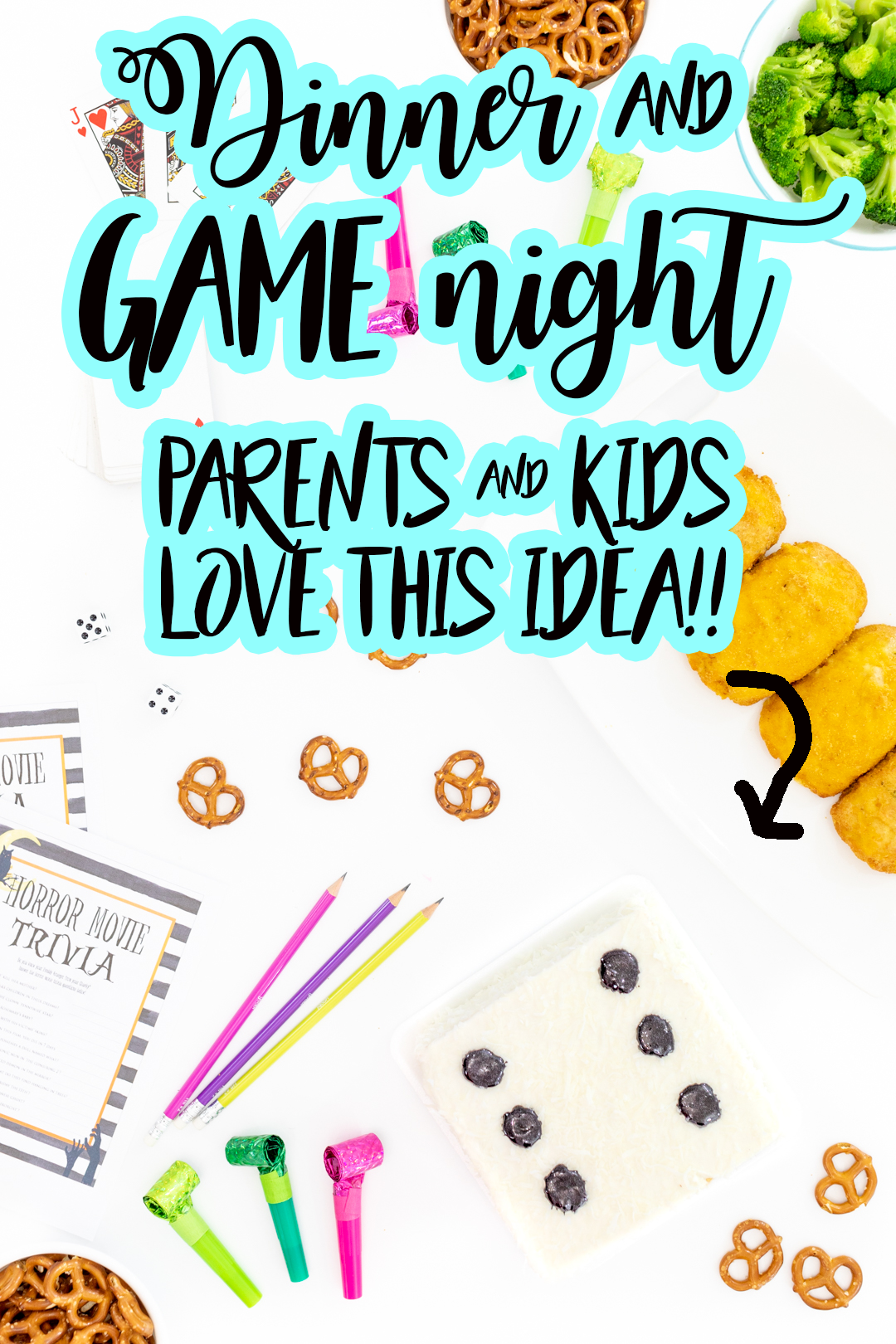 FAMILY MOVIE NIGHT-IN IDEAS
Quick meals will never get old around here, no matter what. When holiday season is here, time is really more precious than ever. What about calling it a game night and serving up something tasty and simple and enjoying that time that you aren't cooking with your family, too? If you have never planned something like this, I think you're going to love it. Let's get busy chatting about ideas for family game night.
EASY DINNERS FOR GAME NIGHT
For something awesome and quick, you are going to love this tasty solution. Enter Barber Cordon Bleu Stuffed Chicken Breasts and Barber
Broccoli & Cheese Stuffed Chicken Breasts. This Fully Cooked version is available only at Walmart and prepared in just minutes! This was an instant hit with my entire family who all could not wait to dig in to the surprisingly crispy chicken.
Grab some easy sides and snacks to instantly make this a meal.
You can easily pair Barber Foods Stuffed Chicken Breasts with quick veggies like frozen broccoli, mashed potatoes or a store-bought salad mix.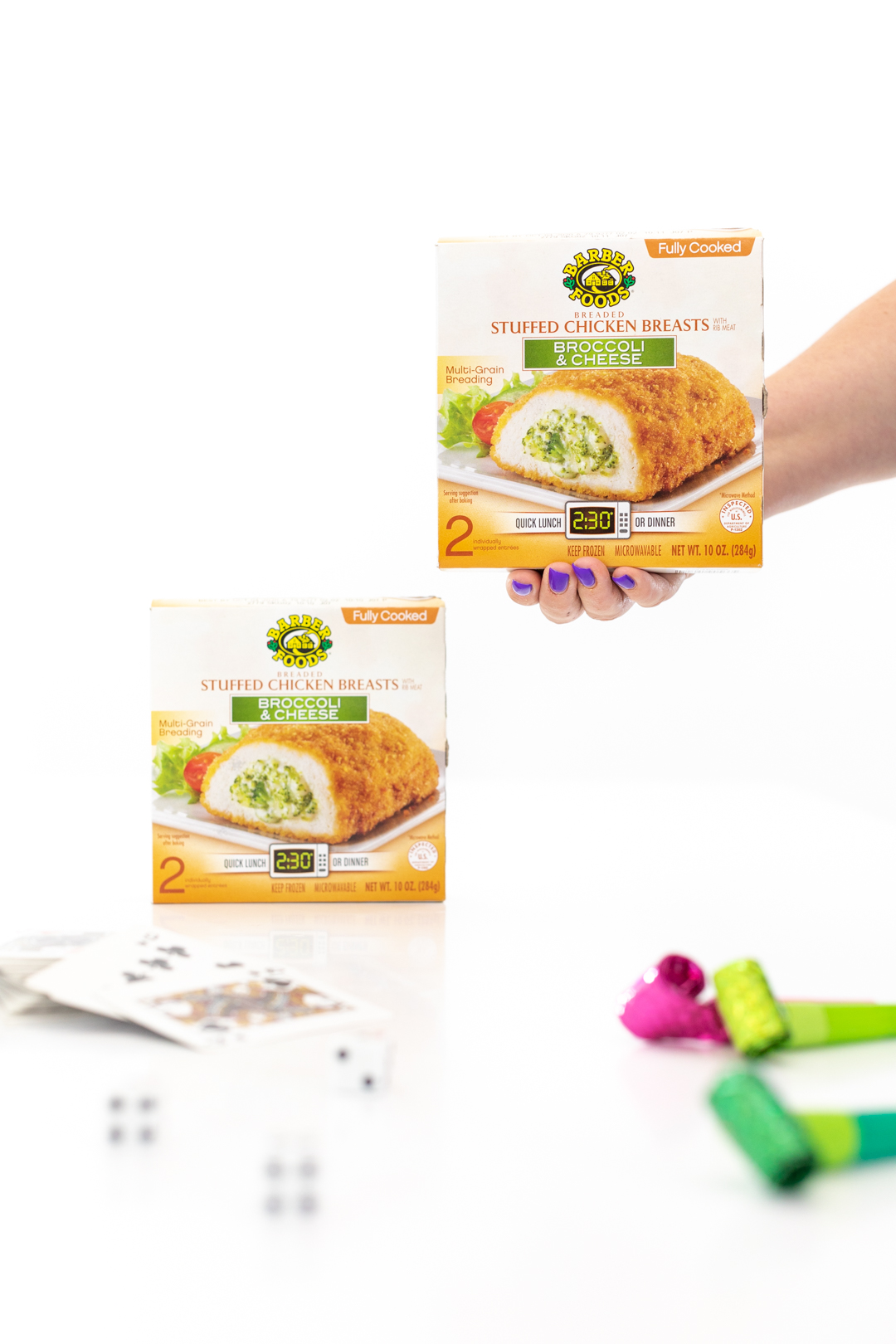 The beautiful part is that they come individually wrapped so that you can easily only make what you need. Bonus! I was just taking to my family about their chicken. I remember that it was such a rare treat when we would have it and then years later, it became an instant must-have with my own family. Fast forward some more and I'm super excited that they now have an even quicker solution with this Fully Cooked version. Score for family game night games!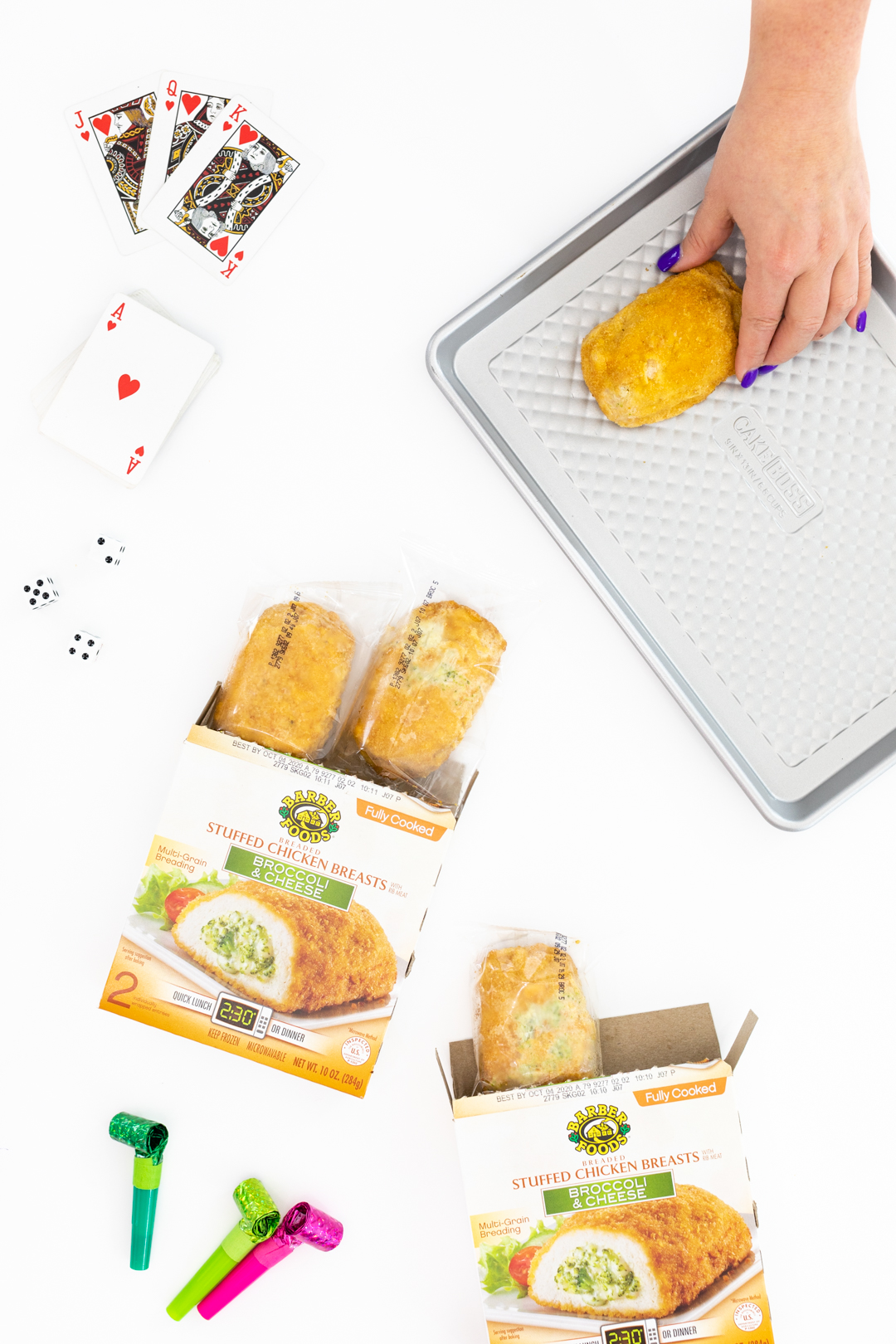 For game night snacks, keep it simple and focus on some of your family's classic favorites like pretzels and popcorn.
Then, for dessert... how about a dice cake. Well, technically die cake.
To make one super fast, defrost a small store-bought white frosted frozen cake and simply use black writing icing to add dots onto the top of the cake.
Game night dessert really does not get better than that!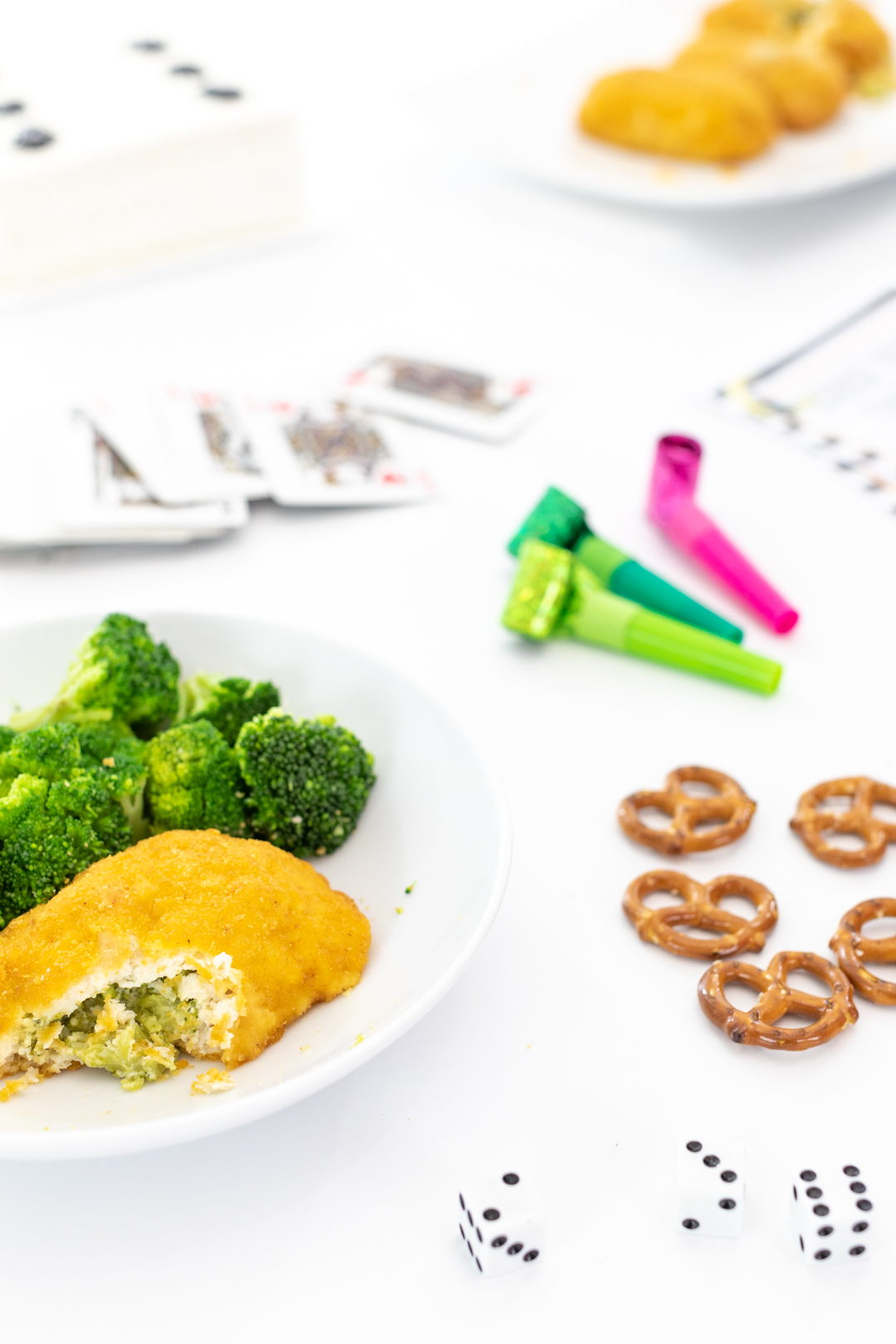 Now that we have all the delish eats ready to roll, it's time to chat about what games to choose for family game night.
HOW TO PICK A MOVIE FOR FAMILY NIGHT
From card games to board games, there are oh so many ways the night can go. I will tell you that I've been super obsessed with buying printable online to play. Etsy has some really great options that have been so much fun. Even when the game ends up being really ridiculous, we've had a fun time trying.
Card Games
Board Games
Printable Games (Trivia, etc)
Now, how do you narrow down your ideas for family game night to make everyone happy? Here are my go-to tips:
Rotate who gets to pick a game each family night.
Have everyone add their family-friendly pick to a hat and pick one.
Add a few family-friendly picks to a list and everyone votes on their choice.
You really can't go wrong with any of these tried and true methods.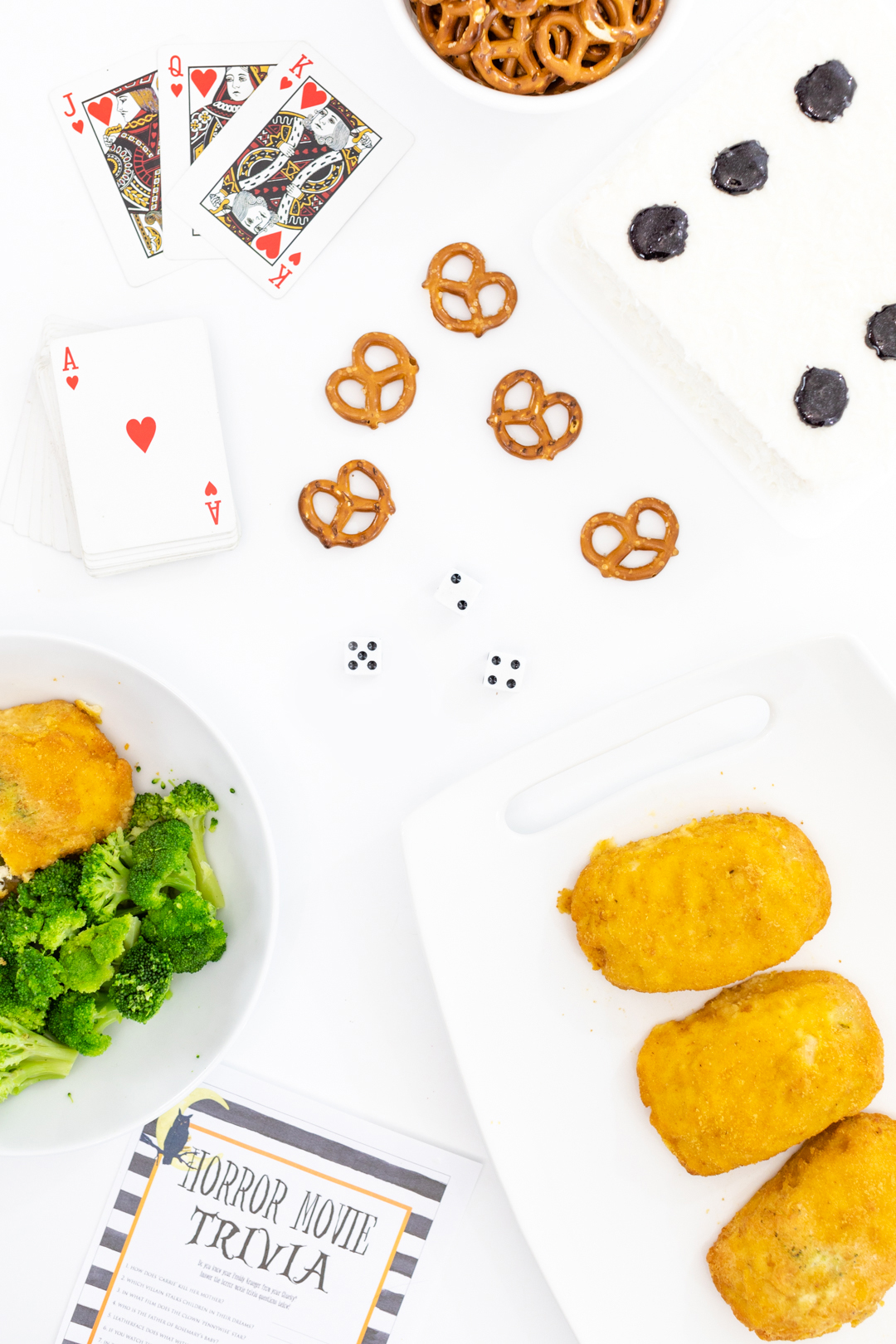 Hope you will plan your next game night in with your family. With carefully selected dinner thanks to Barber Foods Stuffed Chicken and a family friendly game, it will be everything you've been needing.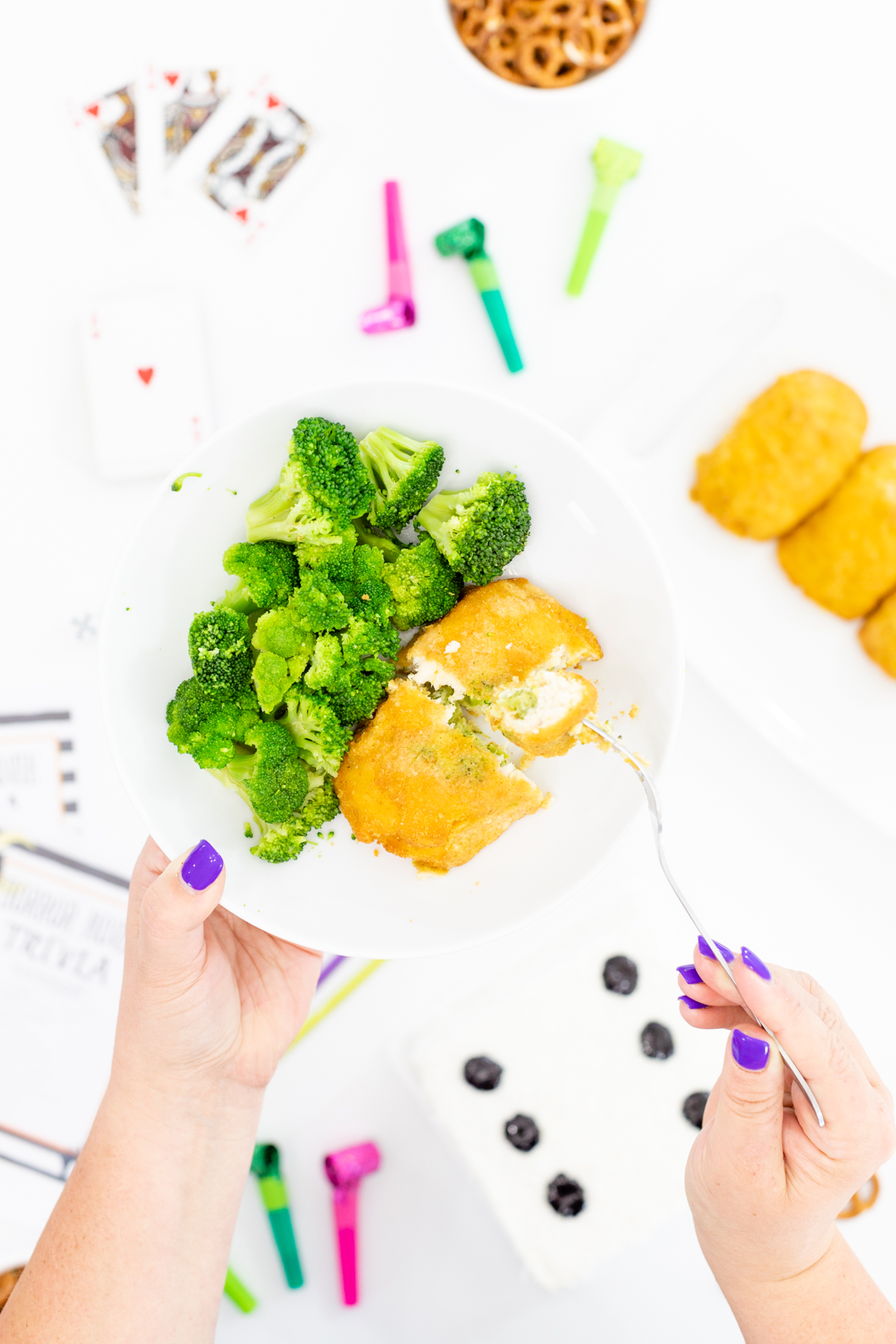 Remember to add Barber Cordon Bleu Stuffed Chicken Breasts and Broccoli & Cheese Stuffed Chicken Breasts to your Walmart shopping list!
Happy game night, friends!