I've been chatting about getting ready for the holidays a whole lot lately. But, we can't forget all of the other chilly winter days ahead. Slipping something delicious into the slow cooker early in the day is the ultimate payoff. There is nothing better than having a delicious slow cooked meal ready to eat on a cold or super busy day of holiday shopping.
Slow Cooker Pot Roast Recipes
A nice pot roast is the ultimate comfort food, but it can get boring after a while. That's why I scoped out some refreshing slow cooker recipes that are anything but boring. I love Foodie.com because they made it easy to find and collect recipes so that you can go in and grab them whenever you're ready. I really hope you enjoy these handpicked slow cooker pot roast ideas! Here we go!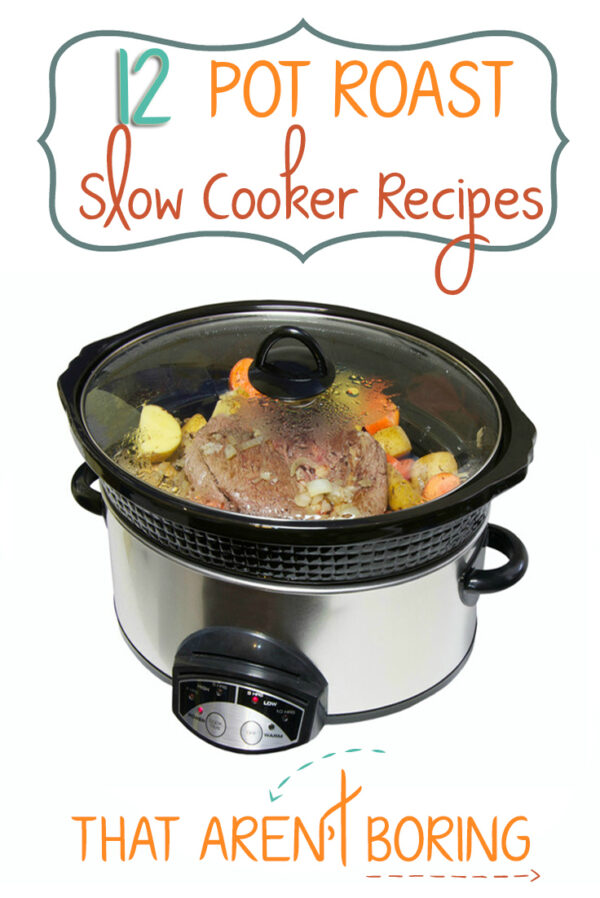 1. Gingersnap Slow Cooker Pot Roast – A for unique on this recipe. It literally uses crumbled gingersnap cookies for a flavor that is truly unique and not to mention festive!
2. Slow Cooker Hatch Chile Pot Roast – Love the addition of hatch chiles in this recipe for a unique take on this classic recipe.
3. Mississippi Pot Roast – I couldn't help but to be intrigued by this one. Simple shortcuts make this recipe easy and tasty. Secret ingredient that takes this over the top? Pepperoncini peppers!
4. Pot Roast – Just had to include this rich recipe, but as classic as the base ingredients are, the use of Golden Mushroom Soup adds an extra boost of comfort to this dish.
5. Ancho Mama's Pot Roast – Who would have thought to add fresh salsa to a pot roast? Ancho Mama has us covered for a pop of flavor.
6. Slow Cooker Teriyaki Pot Roast – The use of garlic and green onion teriyaki sauce and garlic will taunt your taste buds.
7. Pot Roast with Beets – This one gets an A for being unique. I am not a fan of beets, but if you are, this is probably going to be an awesome one try next.
8. Slow Cooker Pot Roast – I am a huge fan of a good slow cooked meal, this one looks swoon-worthy.
9. Balsamic Pot Roast in the Slow Cooker – I can't wait to try this recipe, it used both balsamic vinegar and brown sugar for well rounded flavor.
10. Slow Cooker Tex Mex Pot Roast – Chili powder and fresh garlic sound amazing in this roast recipe.
11. Coca- Cola Pot Roast – I've yet to try making a slow cooker dish with soda, but I bet it's wonderful.
12. Slow Cooker Pulled Beef – To try something fresh, this pulled beef recipe is perfect to make a hearty sandwich.
And, that's a wrap! Pot roast will no longer get old or boring with these scrumptious options.
Which Pot Roast recipe do you want to try first? How do you add a little flair to yours?