Has the time been flying by or what? I feel like the holidays were just yesterday and I still haven't quite bounced back and on track. It's hard to believe Valentine's Day is just days away. I wanted to work on so many more projects, but with our long distance move, I just haven't been able to. But, I just couldn't not share this one because it's just so easy to make and would be perfect for last minute gifting. With just a handful of ingredients, you'll be layering and sharing some extra sweet love with these Valentine's Day Hot Cocoa Mason Jar Gifts. This post contains some affiliate links, which means I could receive earnings if you make a purchase using them.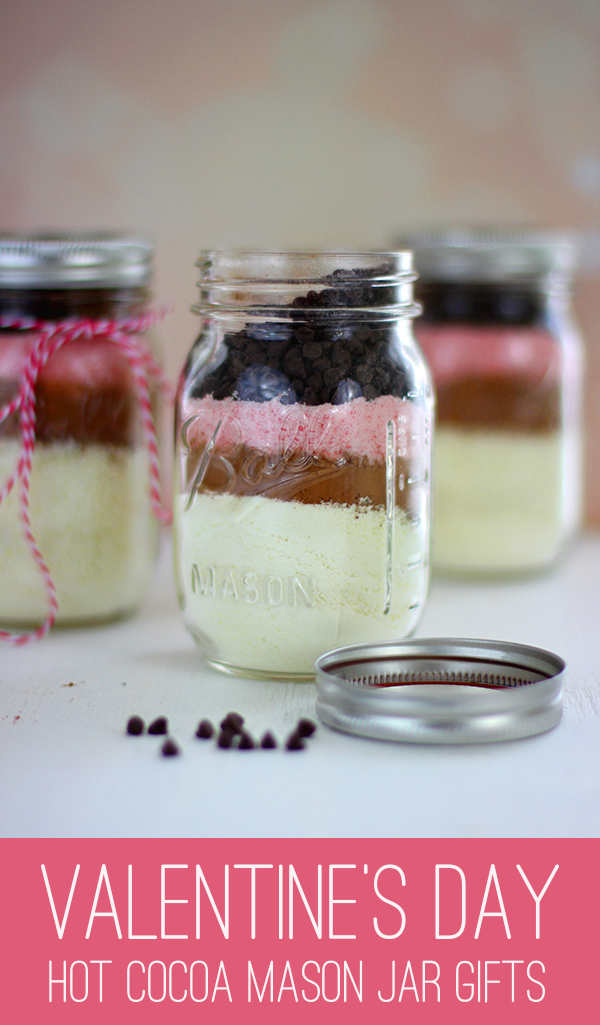 A couple of months ago, I treated myself to a book called ➘Make it in a Jar
. I've been hopelessly addicted to collecting and using mason jars for all types of things. While I never had the chance to make most of the goodies in the book for the holidays as I'd planned, I thought it would be cool to take the Peppermint Hot Cocoa from the book and turn it into a Valentine's Day Hot Cocoa gift instead.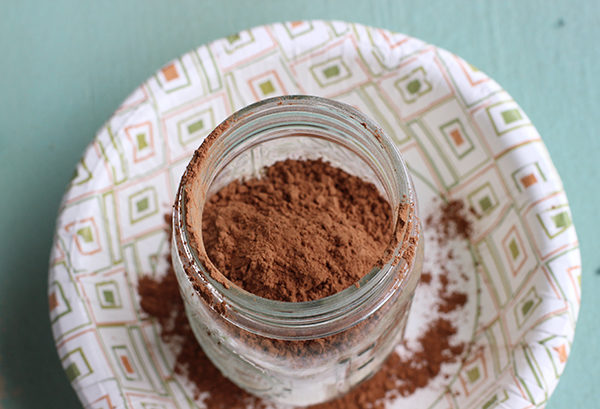 To make pink sugar for pretty and festive gifting is easy. It just takes granulated sugar and red food coloring!
Last year, I posted this easy guide: ➘Learn How to Make Pink Sugar
For the pink color in these jar gifts, I used 2 drops per 1/4 cup of sugar. The beautiful thing is that you can make your own shade and it's easy. Make sure to check out my color guide to pick your favorite shade of pink.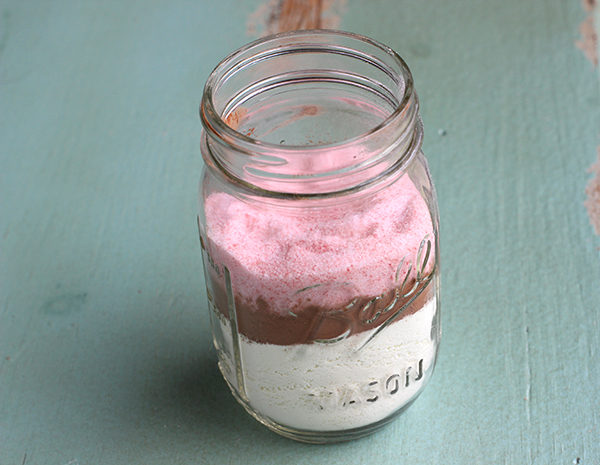 The beauty of these nifty gifts in a jar is that they only have 4 basic ingredients and food coloring for the pink sugar. It doesn't get easier than that for a cute homemade V-day gift! To make them pretty, you simply layer the ingredients on top of each other and that's it!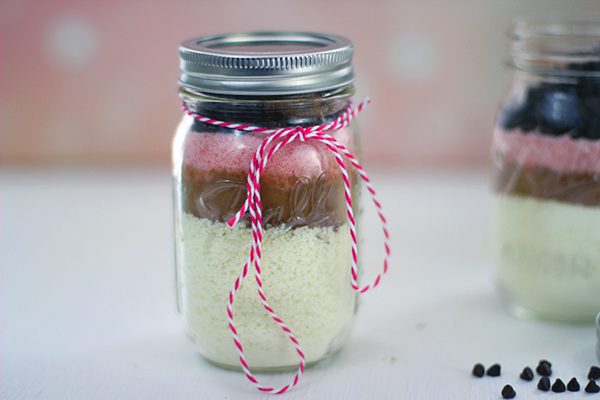 Valentine's Day Hot Chocolate Mix Mason Jar Gifts
Recipe adapted from: ➘Make it in a Jar
This recipe makes: 6 pint sized mason jars with 6 servings each
Ingredients:
6 cups instant dry milk
1.5 cups unsweetened cocoa powder
1.5 cups pink sugar
1.5 cups chocolate chips
Directions:
Divide ingredients and pour even amounts into each jar.
➘The measurements work out to be 1 cup of instant dry milk, 1/4 cup of cocoa powder, 1/4 cup of pink sugar and 1/4 cup of chocolate chips in each jar.
➘This mix keeps for up to 6 months in a cool, dry place
➘Make sure to include these directions for serving with your gift. Would be great to write on a sticky label for the top of the jar or on a note tied up with string around the jars.
"Pour the contents of the jar into a medium bowl and mix to combine. For each serving, put 3 tablespoons of the mix into a mug and add 3/4 cup hot water or milk. Stir until the mix is completely dissolved. Serve immediately."
And that's it! Now you have lovely homemade Valentine's gifts to gift!
Have you ever made a mason jar gift? What did you make?