You might be wanting to celebrate New Year's Eve differently this year. You have come to the right place. Christmas really flew by and now it's time to welcome 2021! Rather than figuring out the right snacks, drinks, and music for our parties, we have to figure out how we can even have a party and still be socially distanced. I've been coming up with alternative no contact party ideas since summer and I've been quite creative ideas to keep the family connected. I'm sharing my new-found virtual party-planning prowess with all of you. So here are some great socially distanced New Year's Eve party ideas!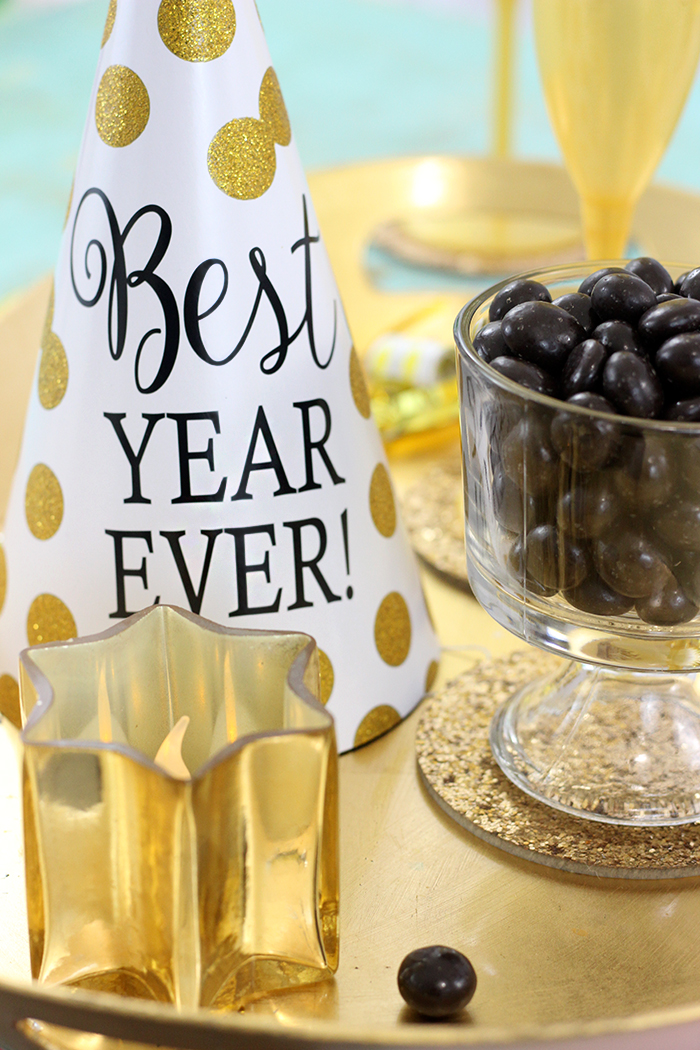 SOCIALLY DISTANCED NEW YEAR'S EVE IDEAS
Just because we can't all be crowded together in the same room doesn't mean that we can't have a huge party. In fact, it could even be better when you think about it. We'll all have plenty of space, none of us have to wear anything other than sweats unless we want to, and the cleanup will be much easier. Continuing with this theme of looking at the positives instead of the negatives, I have some great ways to party down without a crowd.
DO IT BIG AT HOME
Some of the best NYE celebrations I've enjoyed were actually at home. Plan an epic night-in with a spread of yummy appetizers, games and staying up super late to count down to the new year. I'm planning on serving hearty appetizers including some of my favorite cheesy baked dips. Follow with something sweet like this winter-themed ugly sweater cake.
GAME NIGHT
If you have gamer friends or family, have an epic game night to ring in the new year. If video games are your thing... fire up COD, PUBG, Super Smash Bros, Mario Kart, or your other favorite multiplayer game of choice and game the night away. It's a great way to have fun together on the big night before you ring in the new year.
DANCE PARTY
If TikTok has taught us anything, it's that it's completely possible to catch your entire body on camera while you dance. So let's put that to good use. Get your friends and family together virtually on your smartphones, and have a dance party. You definitely have more than enough room to do it. Everyone can take turns picking out some great jams, and you can dance your butt off right into the new year.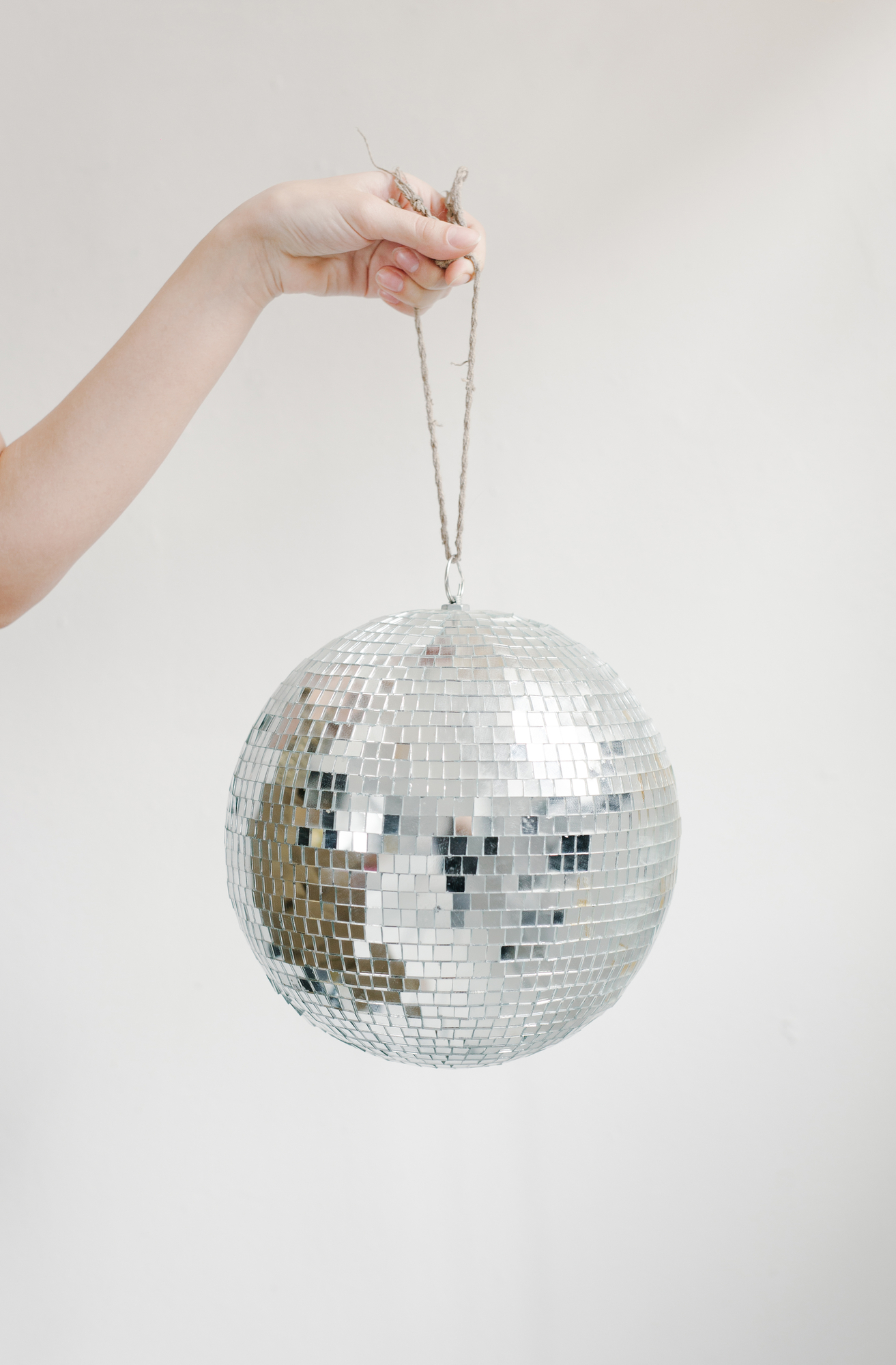 WATCH THE BALL DROP TOGETHER
New Year's Rocking Eve is still happening this year just without a live audience. I'm here for it. There will also be live performances by Gloria Gaynor, Cyndi Lauper, Pit Bull and so many more. Have everyone get their snacks and drinks together and fire up the TV so you can all enjoy the festivities together.
DATE NIGHT-IN
Want to enjoy a little romance, but out of ideas? Trust that you can create a romantic night at home even if the kids are home, too. Put them to bed and let the fun begin. Try some of these date night-in ideas or set the scene with this delicious romantic charcuterie board for two. Most of these ideas that I put together are still perfect for a New Year's Eve date night-in.
ZOOM YOUR COUNTDOWN
We zoom meetings and everything else, why not set up a Zoom meeting for the family to countdown to 2021 together? Other options include Discord, FaceTime, Skype or Houseparty app. Just make sure to do an early test run to make sure its foolproof and working up to your expectations.
NEIGHBORHOOD FIREWORKS
Perhaps the most festive of all my New Year's Eve party ideas is setting off fireworks. Do it two ways. Gather up with friends in your neighborhood to coordinate a fun display OR connect with friends and share your festivities virtually instead. You can all watch each other's fireworks for a night of sparkly fun. Obviously, only do this if fireworks are legal in your area. I personally LOVE doing sparklers!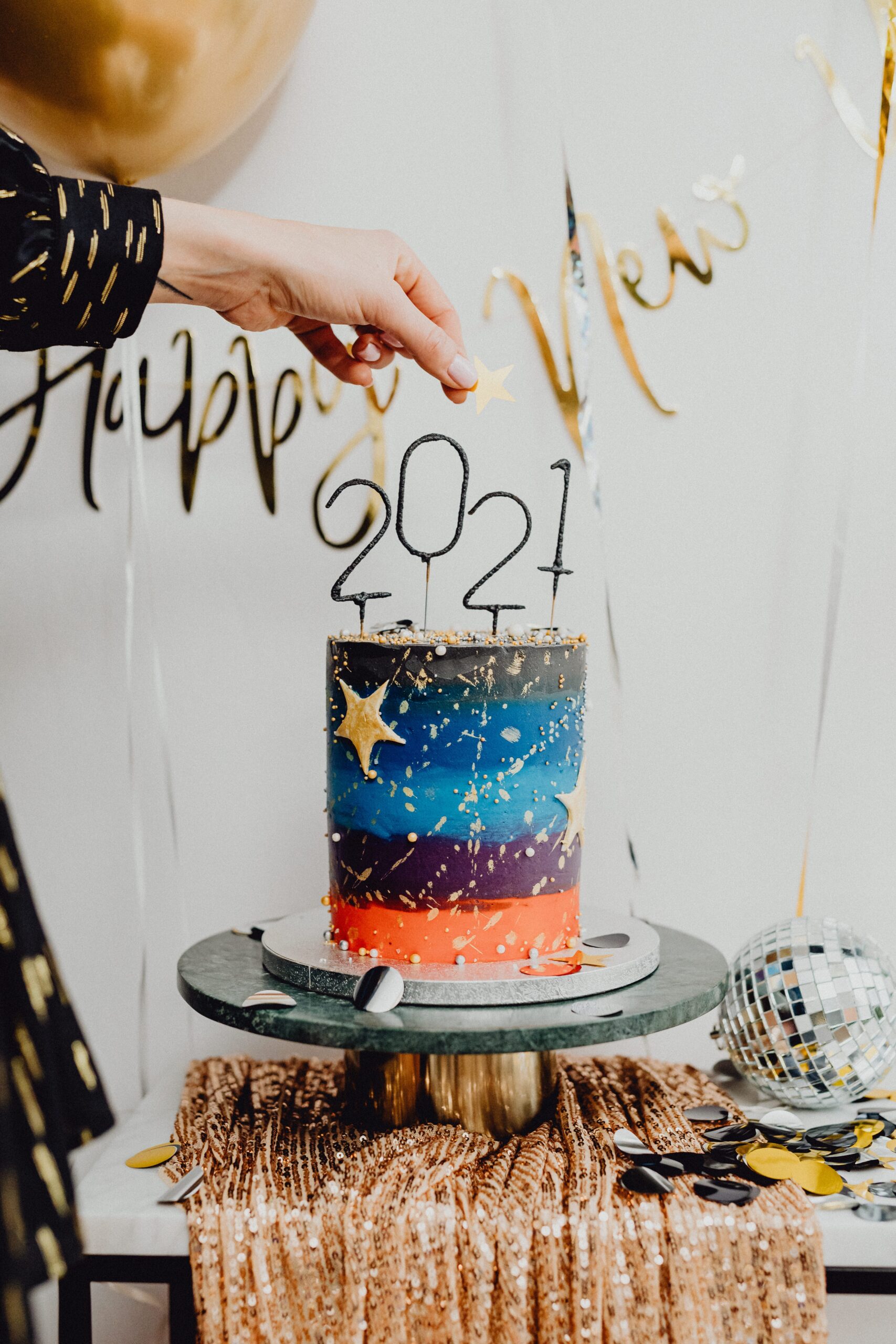 SOCIALLY DISTANT NYE EVENTS
Make sure to check locally to see what kind of clever holiday events are available to take advantage. One that I've seen pop up are drive-through experiences.
SURPRISE SOMEONE
Be the joy for the new year by being more thoughtful than ever… and by gifting harder than ever. You don't have to spend a lot of money, put some thought and creativity into giving the gift of surprise. It's the small and thoughtful gestures that will mean the absolute most.
These paper gem diy gift boxes would be so perfect for a NYE gift to surprise friends with.
Set up your gal pals with this fun DIY Spa Gift Box.
DRIVE BY PARTY TABLE FOR NYE
Still obsessed with hosting something at home for NYE? Set up a little party table outdoors and invite your friends, family and neighbors to come pick up a party box filled with fun individually wrapped goodies and party supplies that they can take home with them. Be sure to stagger your invite times for easy no contact pick up.
If you live somewhere snowy, load up a long sled with your party boxes instead.


NEW YEAR'S EVE PARTY IDEAS THAT ARE FUN AND SAFE
These are a few of the socially distanced New Year's Eve party ideas that I came up with to ensure we're all safe and all together - virtually, anyway, It's looking more and more like we won't have to worry about socially distancing ourselves in a few months, but until then, it's important we stay safe while still finding ways to stay together.
Virtual parties might not be as great as in-person parties, BUT they're better than no parties at all. So stay together (virtually) and stay safe, but make sure you still have fun this New Year's Eve!