Hosting a drive by party is a great way to remain connected to your community while still maintaining social distancing guidelines that you might be adhering to. Let's face it, the current situation has made even the most introverted of us a bit stir crazy. Don't even get me started on how extroverts are handling this whole thing… Hosting a drive by party is a new thing, and it's something that lets people who choose to be connected while still staying apart if you choose. I think they're genius, and I have some fun no contact party ideas for celebrating birthdays at home to whooping it up for graduation parties. This post may contain affiliate links.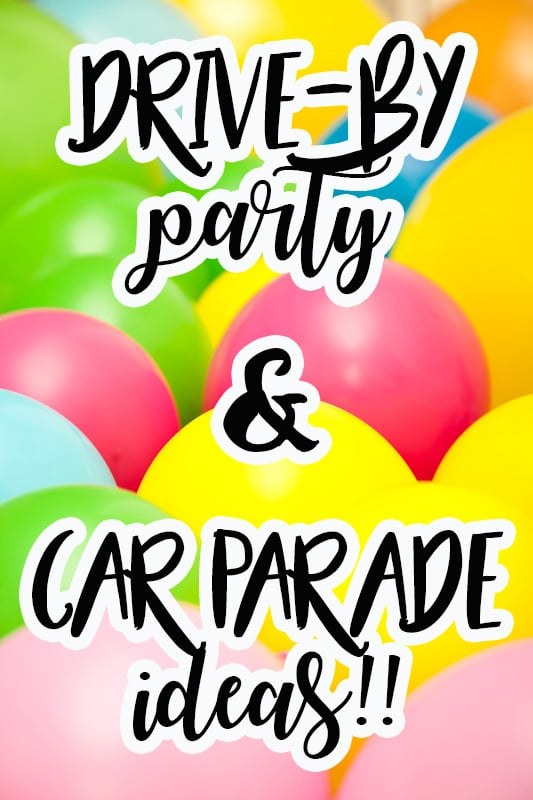 Before we get started, I just want to emphasise that these ideas are simply inspiration. It's your responsibility to take all of the safety measures needed before trying to plan a drive by party or car parade. That includes taking into consideration any local guidelines as well as other safety precautions for cars and people that will keep everyone safe and sound on every level possible. Thank you!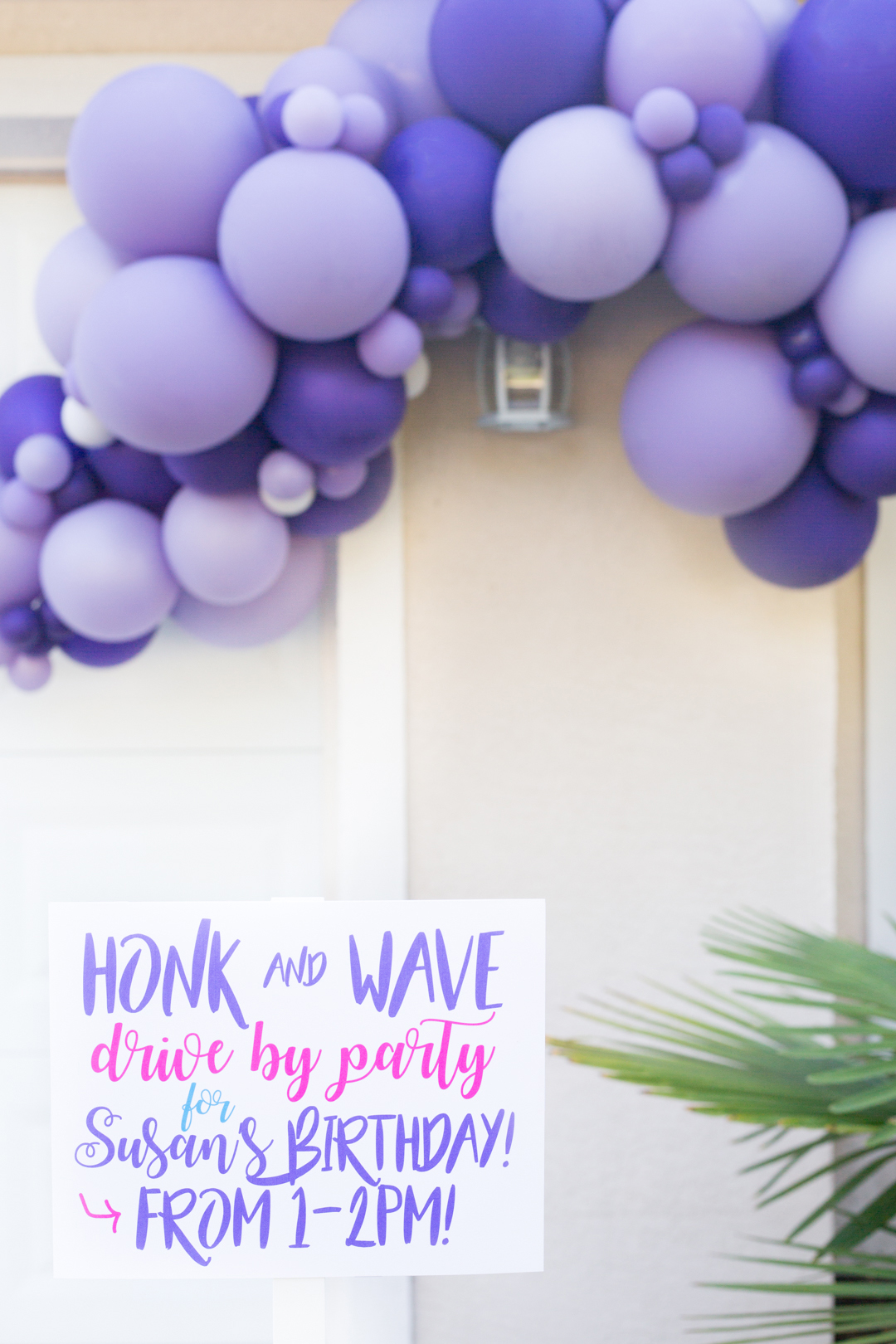 HOSTING A DRIVE BY PARTY
Birthdays, graduations, anniversaries, and other special occasions have been put on hold until we can get out and about again. Heck, Mother's Day is coming up, and we're still being told that the best gift we can give mom is staying away from her. LOL. Because we're all being advised to stay away from each other, I've put together some ideas for hosting a drive-by party so we can all be together without actually being together.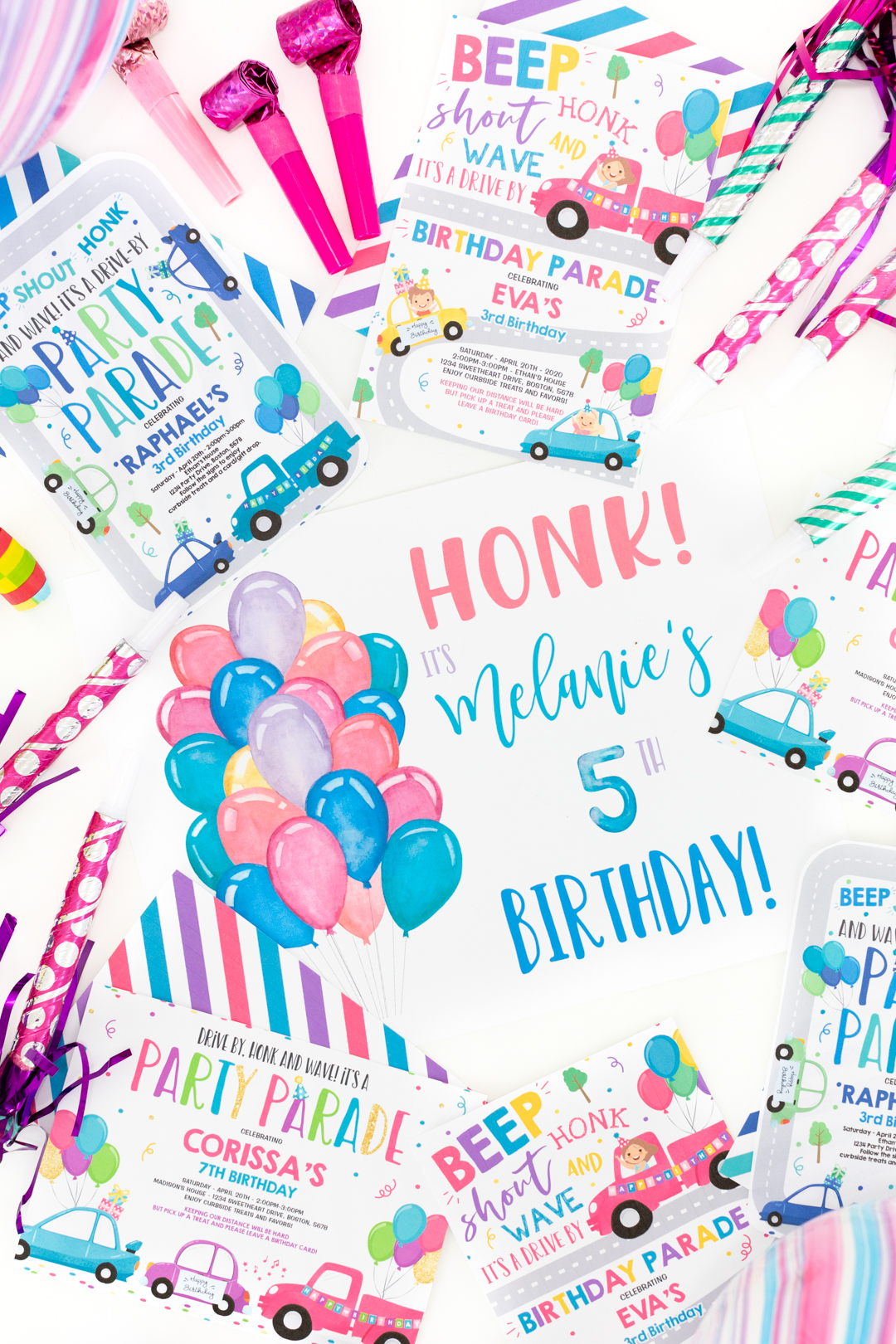 I'm absolutely elated with the creativity I've seen online and I'm excited to share my favorite finds so you can enjoy a contact free celebration if you would like as well!
View this post on Instagram
Birthdays
Birthdays are generally a time when we all get together to celebrate that special someone's big day. Well, since we can't get together, let's get our cars together. Have family and friends create signs and decorate their cars with birthday wishes. You can even gently toss presents out the window of the car or simply set up a small table or set out a blanket for drop off. Just be sure they aren't breakable. If you have space, the cars can even line the street and everyone can sing Happy Birthday out of their car windows.
View this post on Instagram
Anniversaries
Anniversaries are such a huge part of life. They mark another year of being committed to just one person for the rest of your life. They should be all about love, togetherness, and celebration. Even though we can't get together for big meals and parties, we can still show how much we care by hosting a drive by party. Decorate the cars with anniversary well-wishes and bring along a small item that marks the year. For example, if the happy couple has been married for 5 years, everyone can bring a small stick or piece of wood and then toss it in the yard like confetti while the couple watches.
View this post on Instagram
Graduations
This one is easy. Decorate the cars (are you sensing a theme here?) and give your well wishes well away from the graduate. Of course, graduates always love getting money for a gift, so make it fun by attaching your gift card to some sort of object that can be thrown – gently, don't bean the graduate – on to the lawn. It's a fun way to say congratulations without breaking that minimum distance.
View this post on Instagram
Holidays
Mothers Day is coming up, so we'll use that one as an example. This is probably the easiest of all drive by party ideas because it's the smallest. You and your siblings simply show up at mom's house and park in the driveway. She can relax on the porch or the lawn while you and any siblings you have can sit in the car and have a nice Mothers Day get together while maintaining social distancing.
Taco Tuesday
If you're missing your friends, why not host a Taco Tuesday drive by party? If allowed, you can park on the side of the street. If not, find a large parking lot where you can all park one space away from each other. Everyone brings tacos, chows down, and has great conversations with one another at a safe distance. Remember, you're driving, so Taco Tuesday will have to be sans Margaritas in this instance.
View this post on Instagram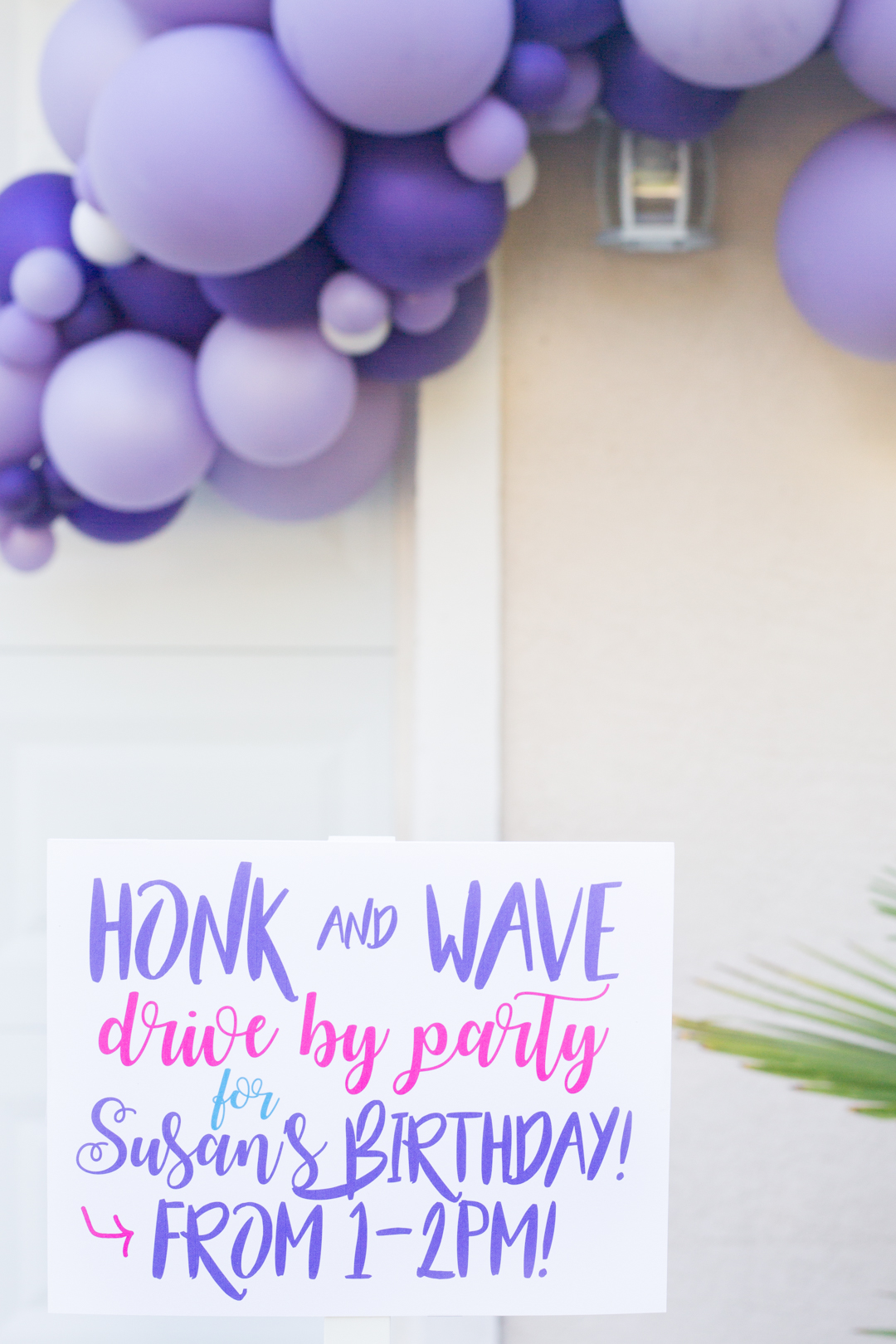 Hosting a Drive By Party is Easy
All you need are people and cars, really. I'm all about keeping celebrations easy! The rest is up to your imagination. From car decorations to fun little presents, all you need for hosting a drive by party is willing participants and a lot of goodwill. In these times when getting together might not be a thing, let's get creative and find ways to connect without getting TOO close.
Drive By Party & Parades Supplies
Here is what you need to plan a drive by party or car parade to celebrate a birthday, graduation or other milestone at home.
DRIVE BY PARTY TREATS & FAVORS
Here are a few fun ideas that I've spotted for serving up a little something to your drive by friends.
View this post on Instagram
View this post on Instagram
View this post on Instagram
Happy celebrating! If you have more fun ideas on how to celebrate like this, please share. We would love to hear from you.