When it comes to celebrating in 2021, you might be looking for alternate ideas. From birthday ideas to almost every occasion, I've shared out of the box ways to celebrate with no contact. The amount of creativity that has been shown everywhere has just been nothing short of amazing. So, I thought I'd add more ideas and inspo on how to show love for Valentine's Day this year, too. This post may contain affiliate links.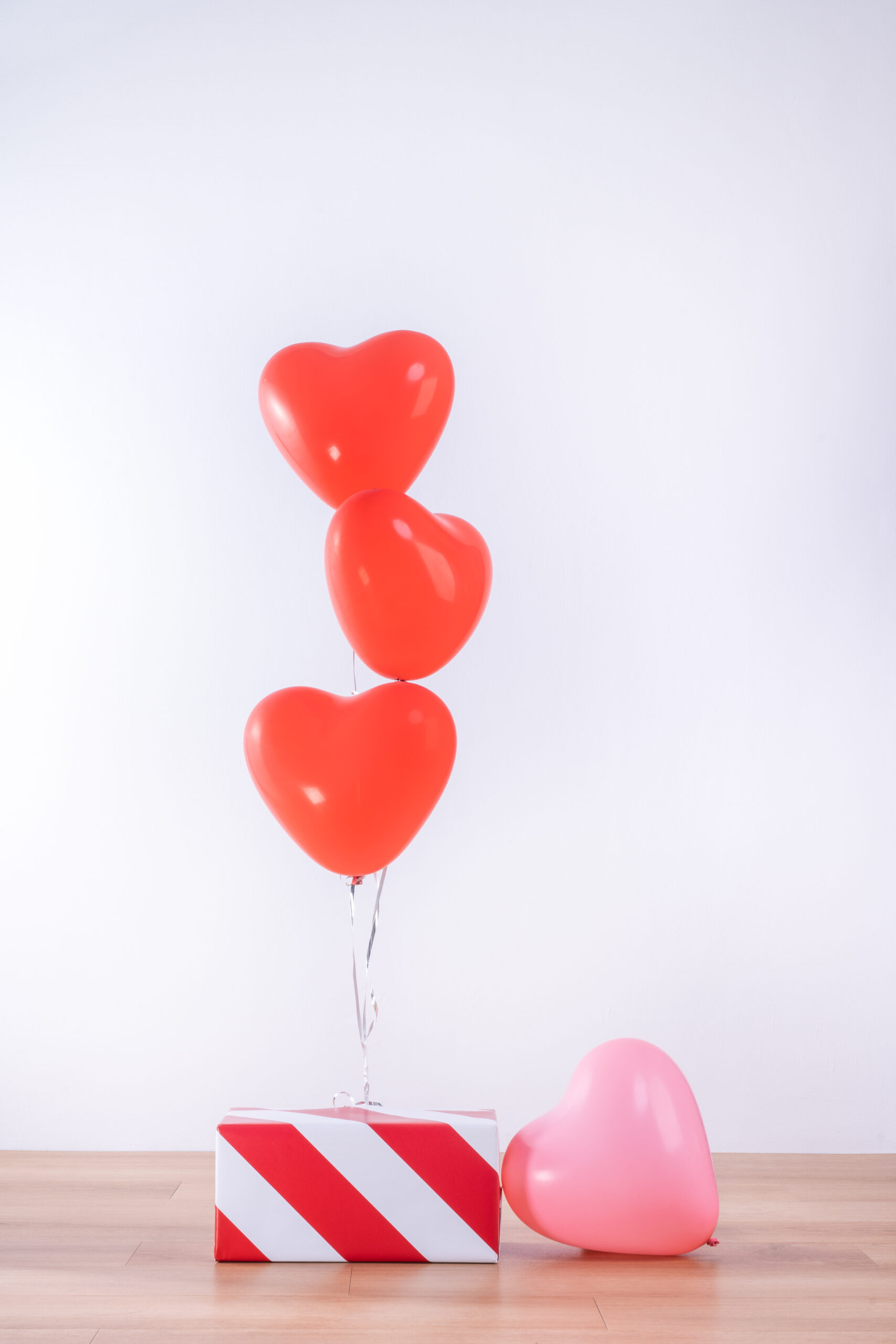 Whether you are trying to make it special for your kids or sneak in some much needed romantic moments with your SO, this list of socially distanced V-day ideas are the perfect place to start. They make the perfect addition to my huge collection of no-contact celebration ideas.
2021 VALENTINE'S DAY IDEAS
This big list of alternative Valentine's Day ideas are perfect for getting your plans into motion. Even though things might look different this holiday, we can still come together and celebrate while social distancing. All it takes is a little creativity and thinking outside of the box. You'll soon be asking friends, "will you be my quarantine" in no time.


Let me show you how to make Valentine's Day fun even in 2021!
GO BIG AT HOME
The secret to making the holiday of love special this year is to make every moment...memorable. Since we're spending a lot more time at home in 2021 AND because it's winter, making your home festive is a great way to keep things fun and cheery. Since winter can be kind of a bummer in general, decorating your home for this holiday is a great tradition to start. Have fun with it. Get the whole family involved. Maybe even do some V-day DIY if you are feeling crafty.
DECORATE A VALENTINE'S TREE
Speaking of making new traditions, how about transforming your Christmas tree into a Valentine's Day tree? It's a perfect excuse to not put your tree away if you ask me. Winning. If you've been hanging around here long, you may have already seen some of my tree decor ideas. I even shared a funny tree for those who want to celebrate an anti-Valentine or funny Galentine's day instead.
VALENTINE'S DAY DRIVE-BY PARTY
One of the best ways to have some fun and get a chance to see your friends and family at a distance is to host a drive-by party. Set up a party table outdoors with party pick up boxes loaded with goodies. Invite guests to stop by to say hi from a distance and pick up their fun Valentine's day treats during a specific period of time. Be sure to stagger the invites so that you can manage this no contact celebration easily.

HOST A PHOTO BACKDROP
To add on to your drive-by party or to simply have another idea to get people together in real life, set up an outdoor photo backdrop. The goal is to have guests stop by and have a moment of fun by taking turns taking fun Valentine's Day photos.
To make it even more special, you could even hire a professional photographer to capture the memories.
ZOOM PARTY
Can't party in person. Zoom it! This is a great way to keep connected to people whether they live close or far. The key is to coordinate to do the same activities at the same time while on Zoom. You can play games and enjoy treats apart while together. It really is the next best thing. Don't write it off until you try it.
You can host a Zoom party by delivering or mailing out little Valentine's Day party kits. Include party supplies and treats so that everyone can experience the same things at the same time. If you plan to play games, be sure to include everything needed. If you can't deliver or mail out, you could make a checklist for everyone so they can gather their own goodies.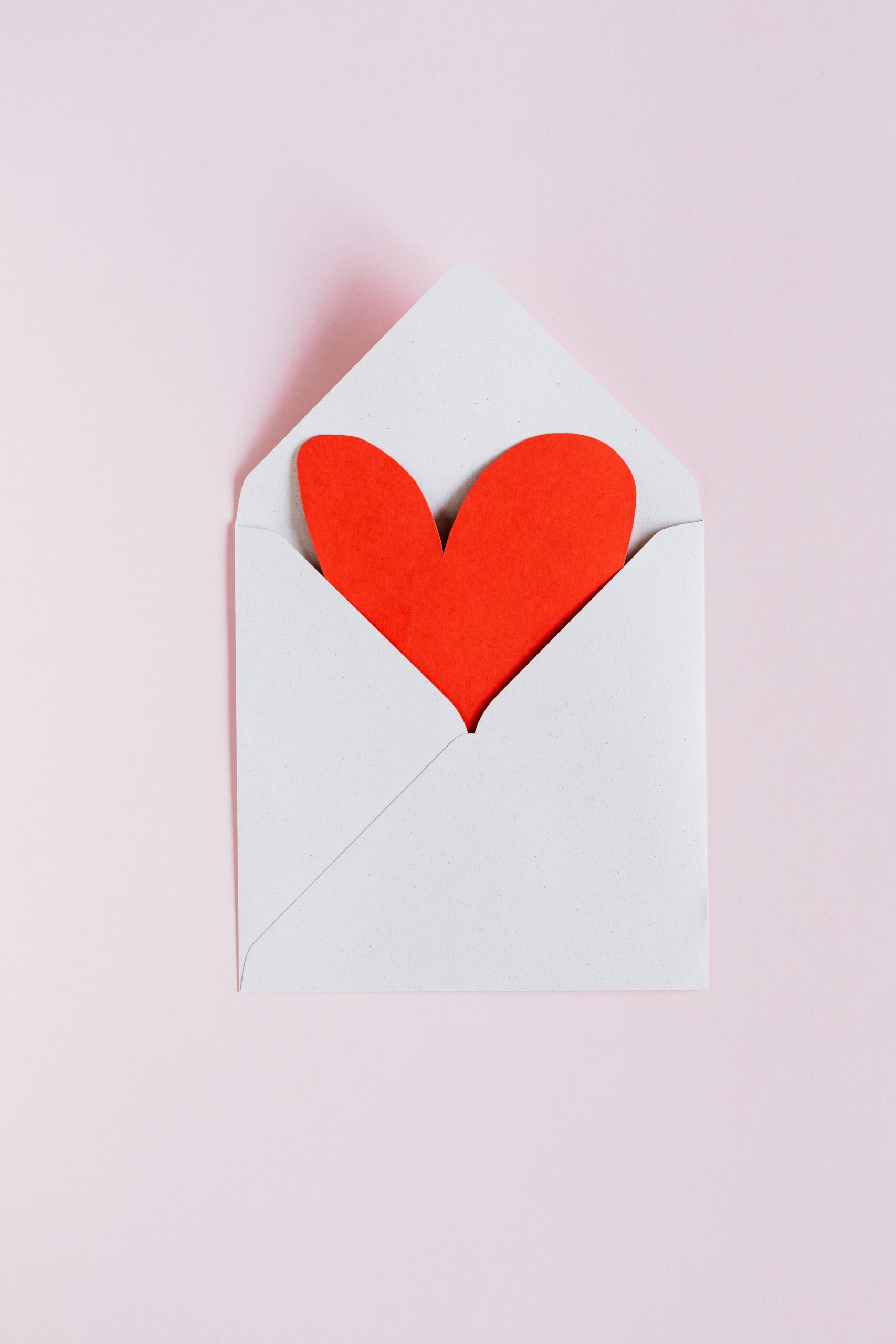 SURPRISE DOOR DROPS
What better way to get festive for V-day than to share surprise gifts with your friends and family? I'm super obsessed with this fun idea for 2021. Stuff gifts and balloons in a box and deliver to friends or you can simple put together goodie bags or favor boxes and deliver them on the down-low, too.
More ideas include these mini candy charcuterie boards in a box. and these mini DIY donut decorating kits. And for those that could use some R&R, this spa in a box makes for a sweet gesture. For a big surprise, check out these super adorable inflatable gummy bear Valentines.
The recipient is sure to be so touched with your surprise Valentine's Day gifts with this surprise treat.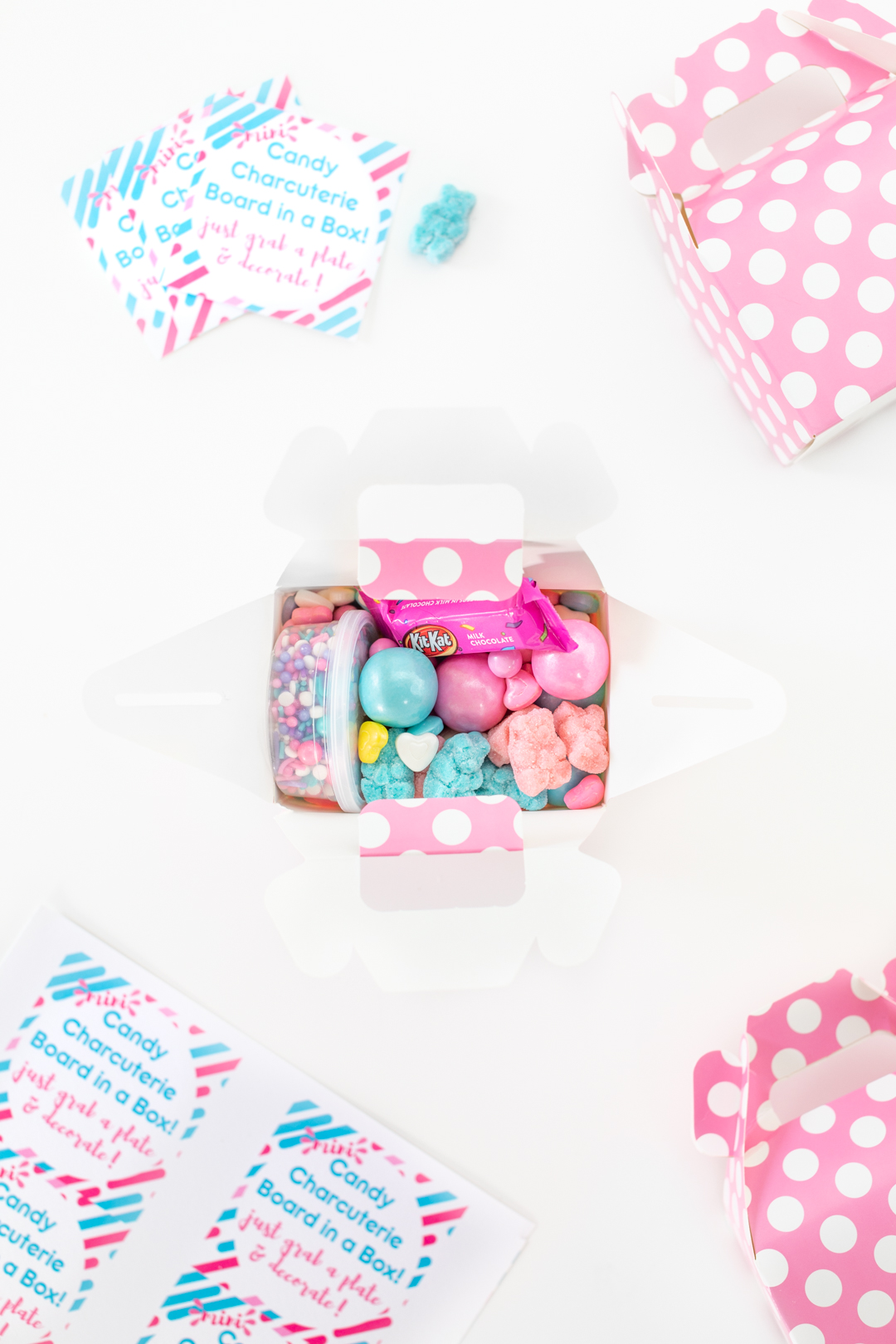 SURPRISE YARD DECORATIONS
Want more unique ways to surprise someone and treat them to something amazing this season? Here is one of my very favorite new trending ideas. Yard Cards or Yard Greetings. This is such a cool idea to surprise someone in a BIG way. You can hire someone to do this for you or buy your own yard sign kit and do your own drop off, too. SO fun.
View this post on Instagram
VALENTINE'S DATE NATE AT HOME
Now that we've covered so many ideas, we have to sneak in some romance. Traditionally a night-out would be a must, but you might choose to stay home. Skip the baby sitter and wait until the kids are tucked in before you enjoy your evening of fun. Here are even more date night-in ideas.
Add this date-night charcuterie board to kick off your epic evening.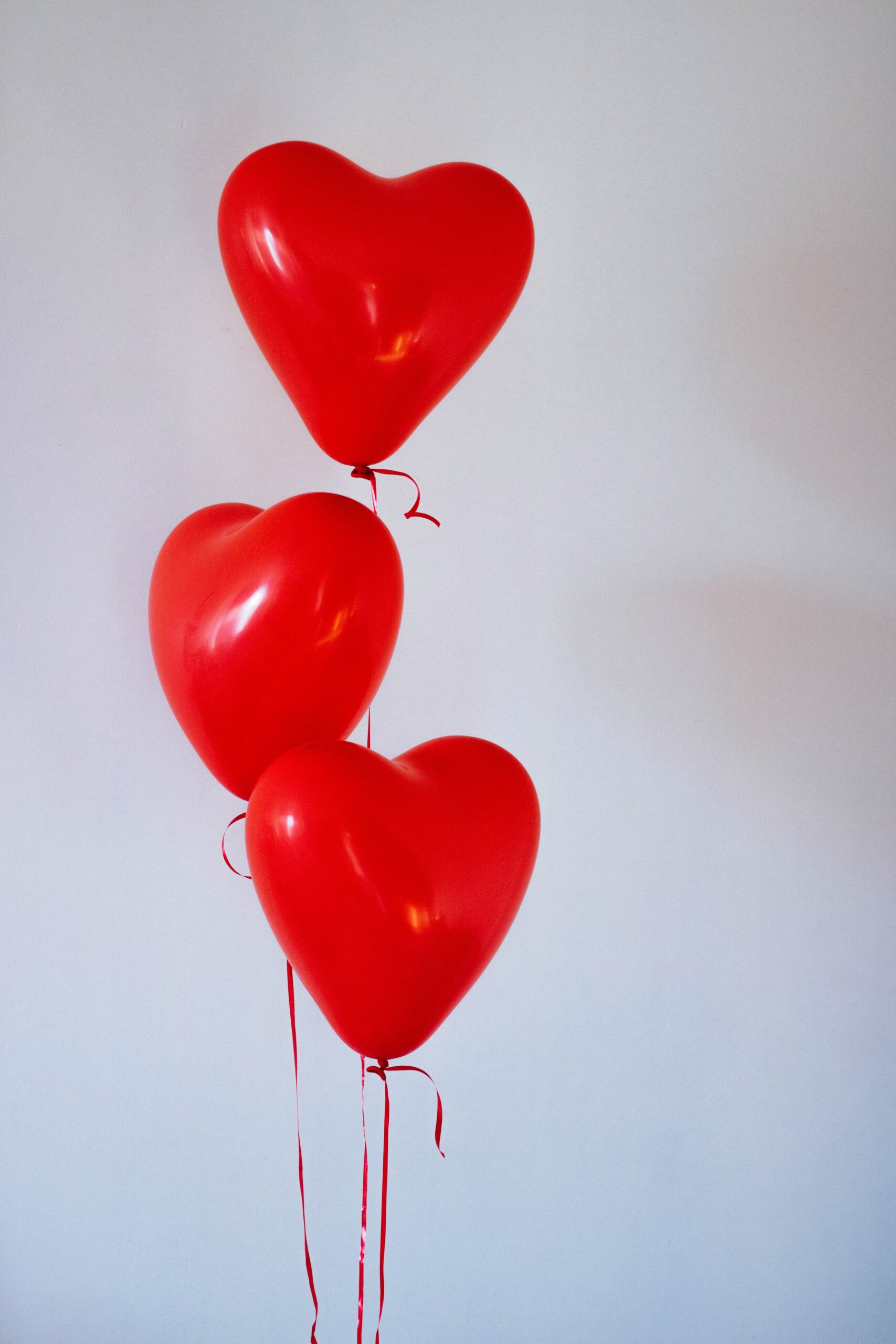 MAKE THE MOST OF THINGS
Embrace that this Valentine's Day is a little different with some humor. There are so many quirky cards and party supplies now. I love shopping to get ideas and unique goodies at Etsy and I also found these perfect Quarantine Valentine's Day cards that you can download for free.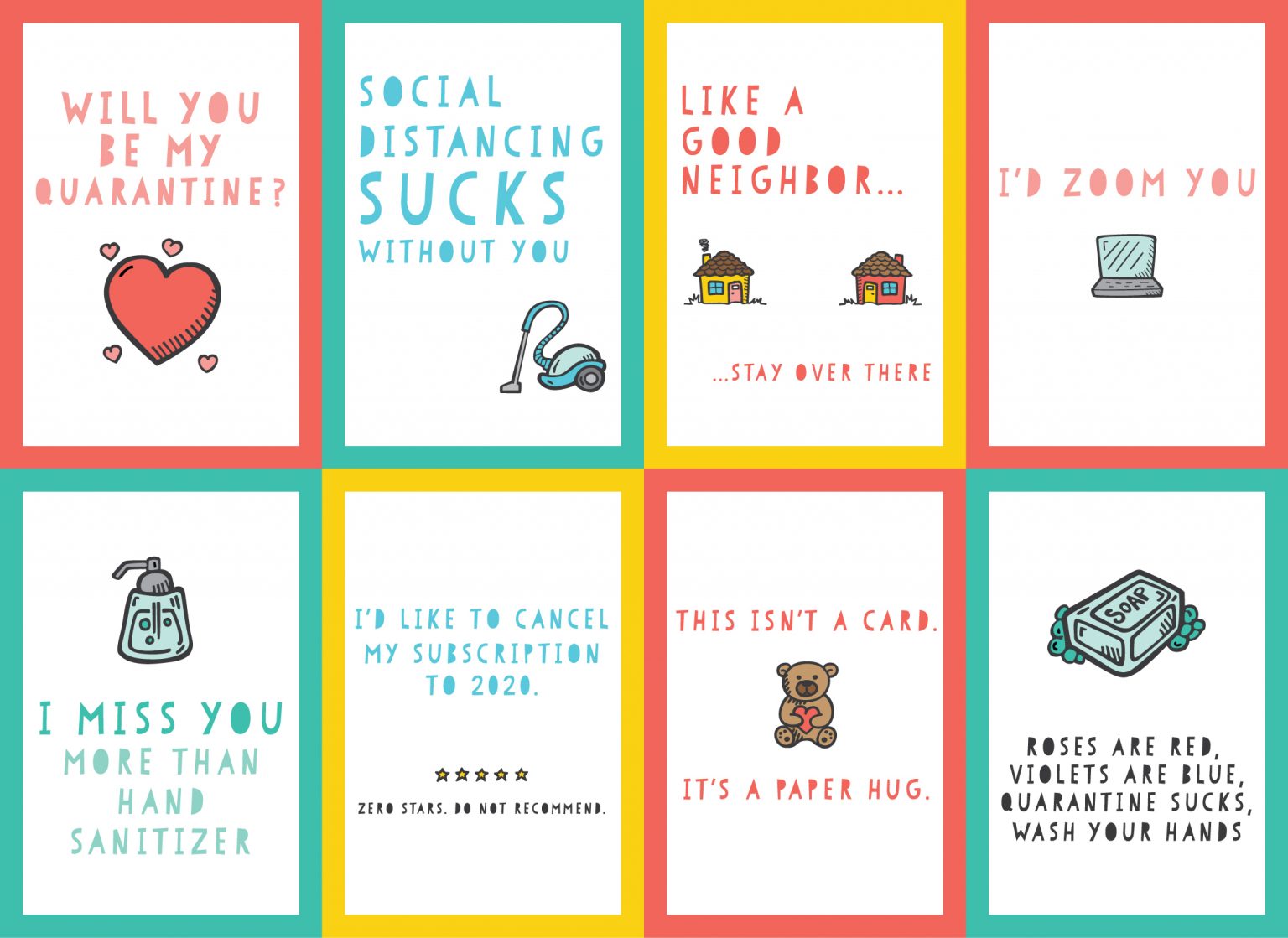 Image credit: Hey, Let's Make Stuff.
Need more Valentine's Day Ideas? Here are some favorites!
VALENTINE'S DAY GIFTS
Love this fun idea? Here are even more easy V-day gift ideas that are easy to make using free printable gift tags.
Which Valentine's Day ideas are your favs?
What other ideas did I miss?