Did somebody say donuts? What's better than a iced up donut with sprinkles? Getting sprinkled, of course! That way you can put your own icing and sprinkles are your donut for a little extra fun! Gift someone a Mini Donut Decorating Kit to brighten their day. Let the sprinkles and icing party begin here! This post may contain affiliate links.
I'm kind of obsessed with DIY gifts, especially one as sweet as this.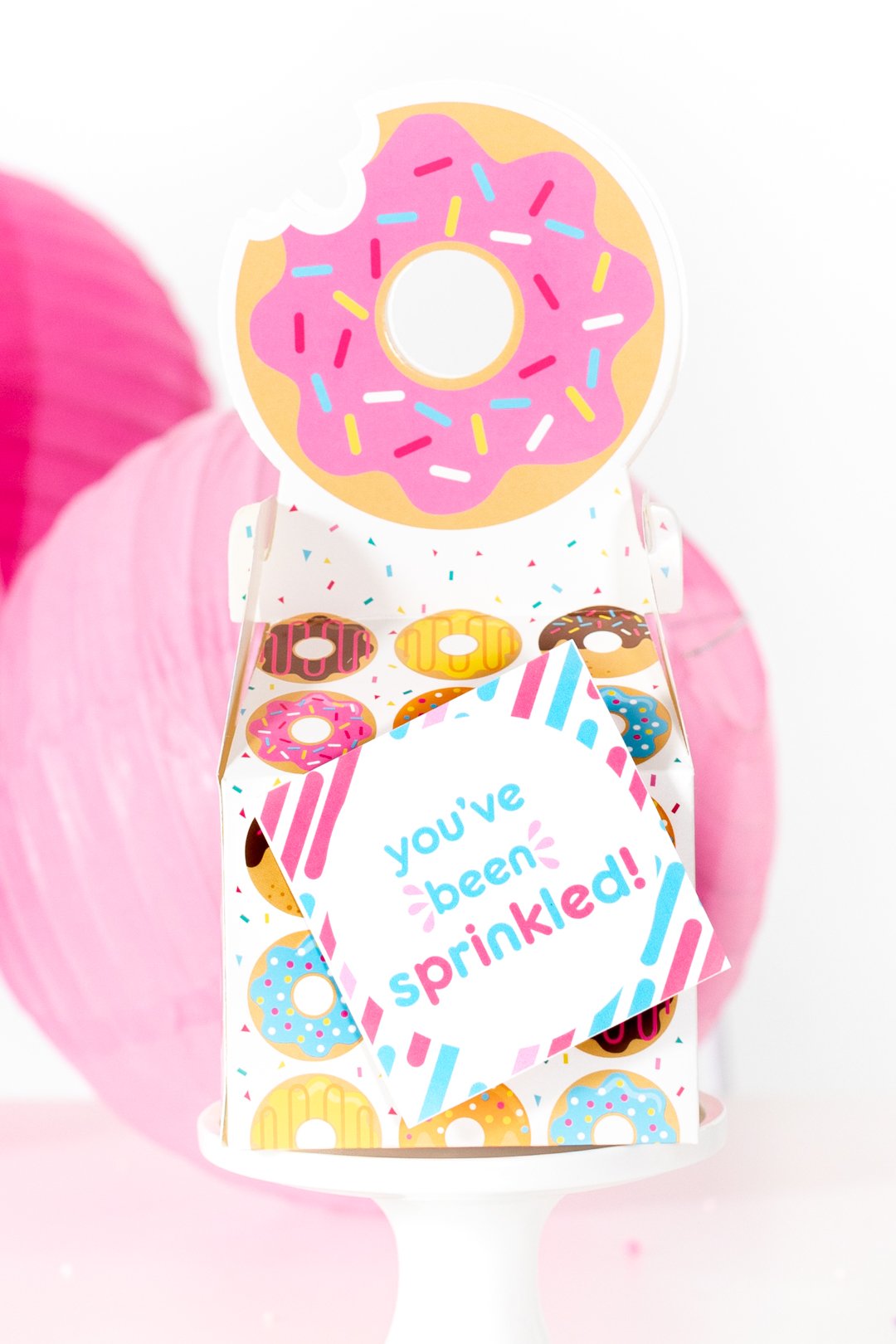 During the past few months, I've spotted donut shops selling their own donut decorating kits and became obsessed. I knew I wanted to put together my own DIY version to share. But, then I thought... why? They kind of already nailed it. I wanted to share something that was actually a little unique instead as a cute little spinoff.
Enter these adorable mini kits that are perfectly small and perfectly giftable for surprising friends. Okay, I'm obsessed. This yummy little deliverable treat is perfect for a no contact way to show friends you care.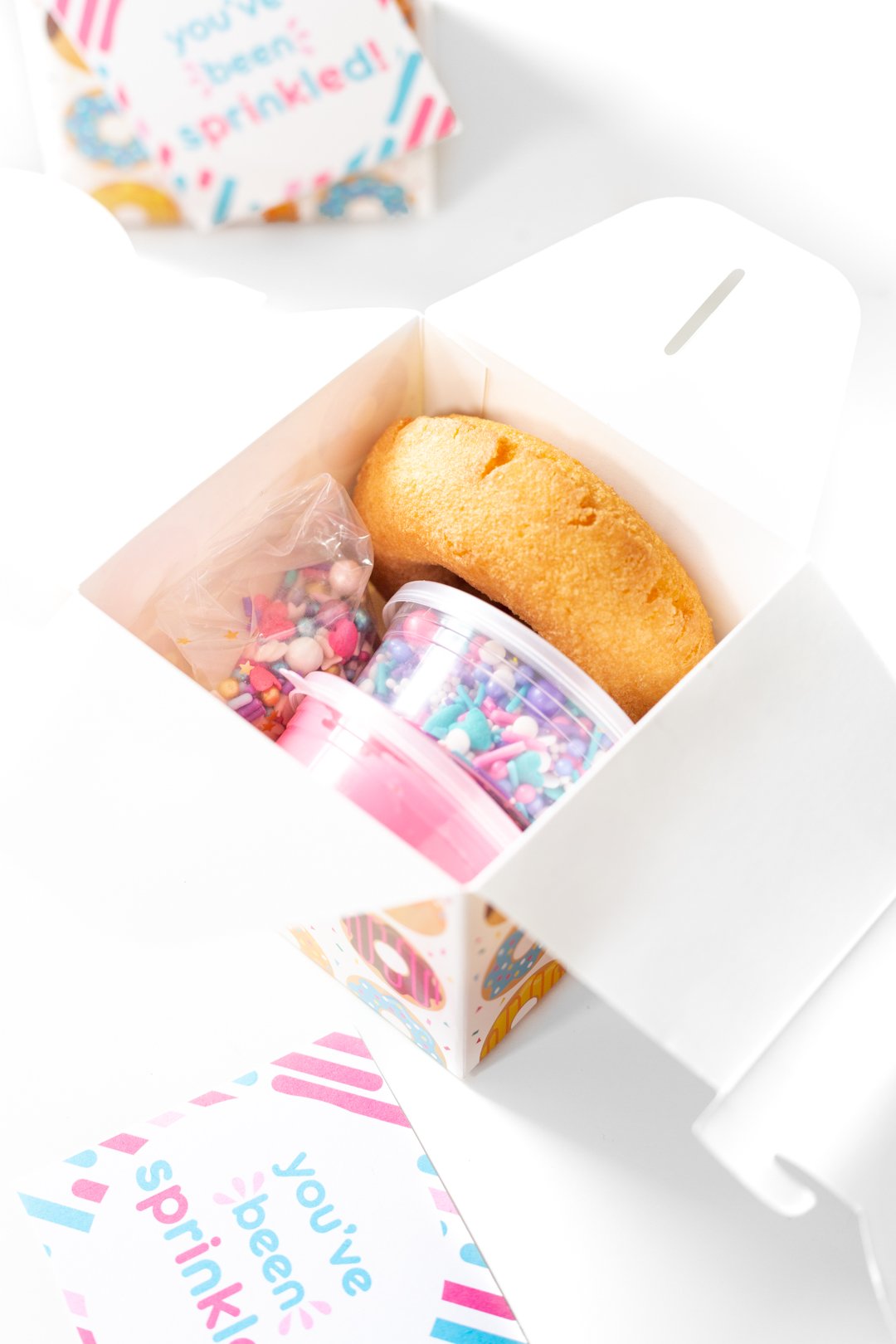 DIY DONUT GIFT DECORATING KIT
Cute little mini donut kits that you can give as DIY gifts. With these adorable small donut favor boxes, you can fit a plain donut, choice of sprinkles and colorful frosting or icing. First, start by saving and printing the adorable gift tag with it to sprinkle your friends with something extra sweet and thoughtful. This would be great for pretty much any day or a great way to make a birthday extra special.
Download the "YOU'VE BEEN SPRINKLED" PRINTABLE - 9 per page (PDF)
Here's what you need to make your own DIY donut kits for one!
Mini Favor Boxes or Treat Boxes
You've Been Sprinkled Gift Tags (and Tape)
Mini Containers
Plain Donuts - Wrapped in Baggy or Saran Wrap, etc.
Variety of Sprinkles
Cookie Icings or Frostings
I am SO in love with these super cute donut favor boxes! You can find all of the items I used at the bottom of this post. I could not believe the sweet price, either! There are a lot to choose from, but these were the cutest and the most cost effective. It is best if you have air-tight mini containers for the icings and sprinkles, but as a backup, you could use plastic baggies to contain the goodness.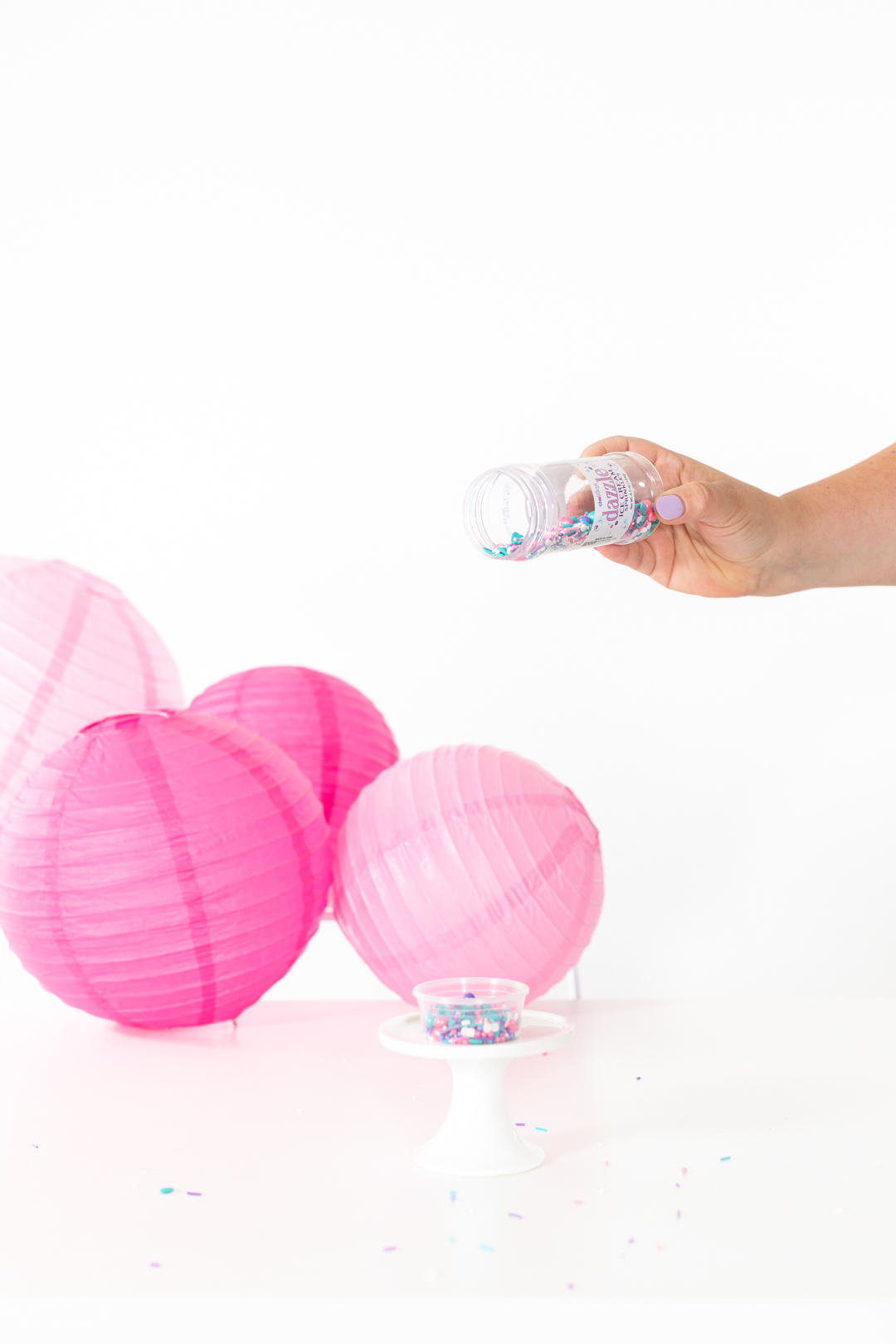 This easy breezy idea could not get simpler, but let me review how I put these together.
Step one: Print out your gift tags.
Step two: Assemble the favor boxes.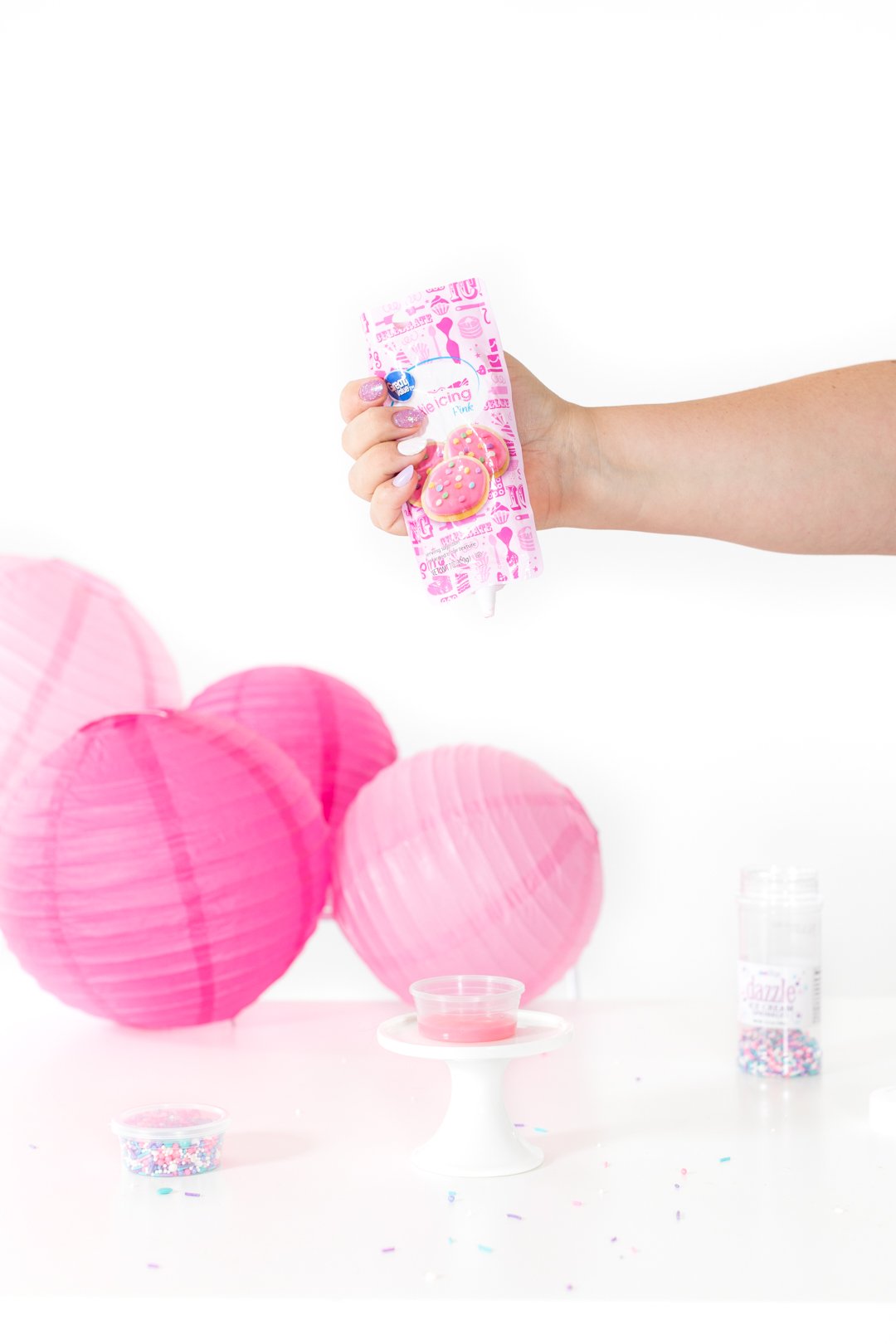 Step three: Package up the cookie icings/frostings and sprinkles. Opt for air tight containers, at least for the frostings where possible.
Step four: Place wrapped plain donuts and icing/sprinkles into each box.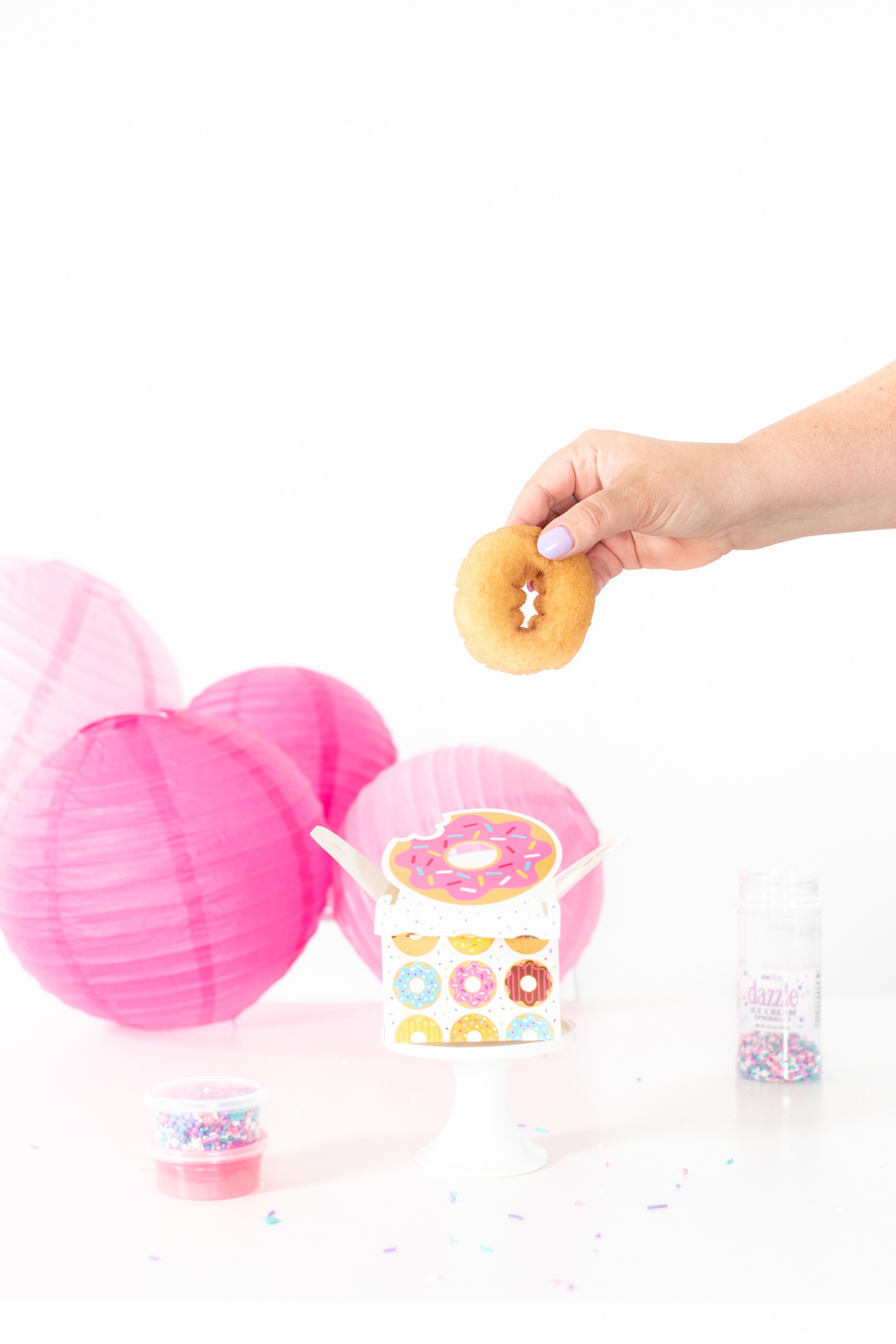 Step five: Close the favor boxes and adhere your gift tag to the outside.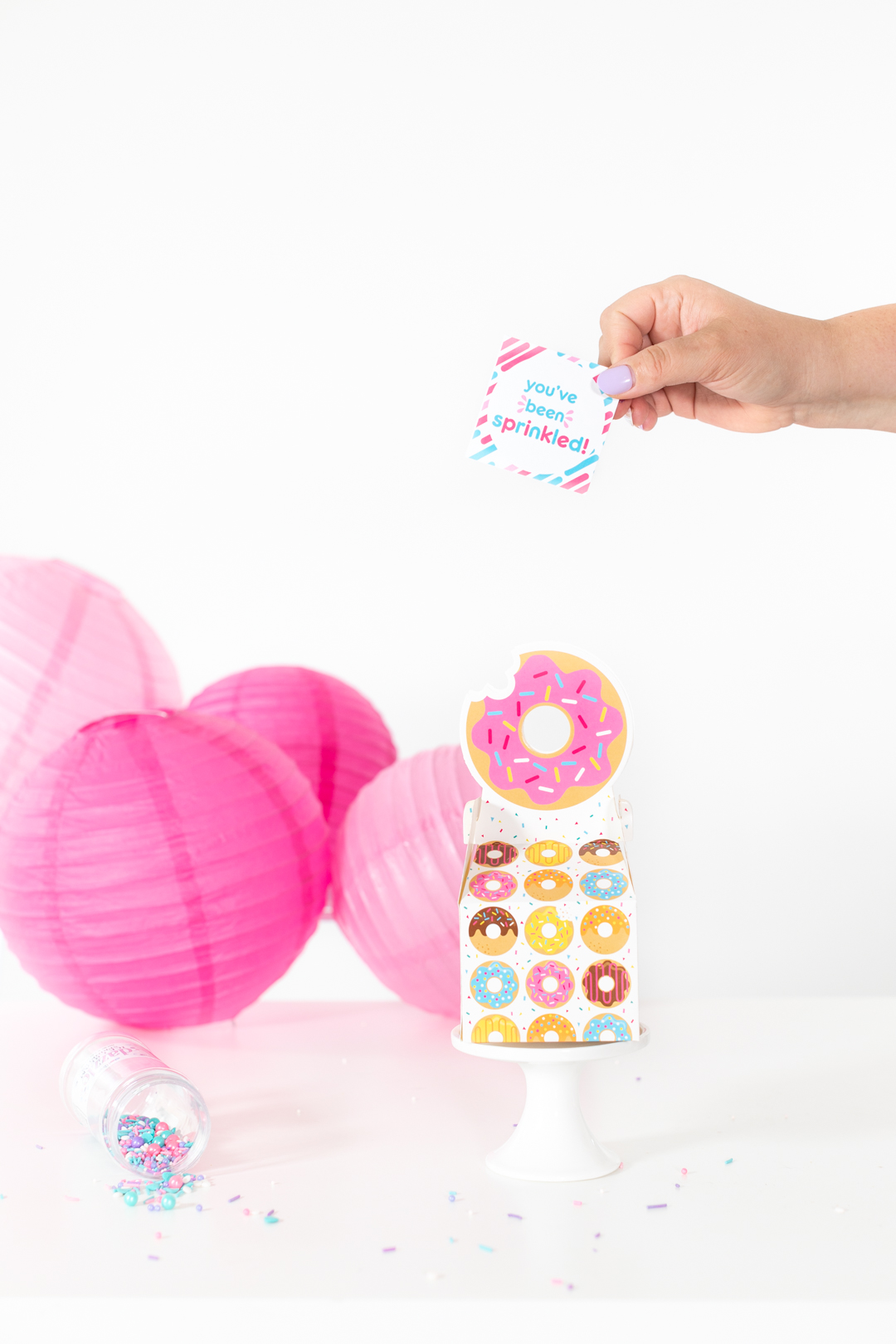 Voila. That's all! Now you have the cutest little yummy gift for all of your friends!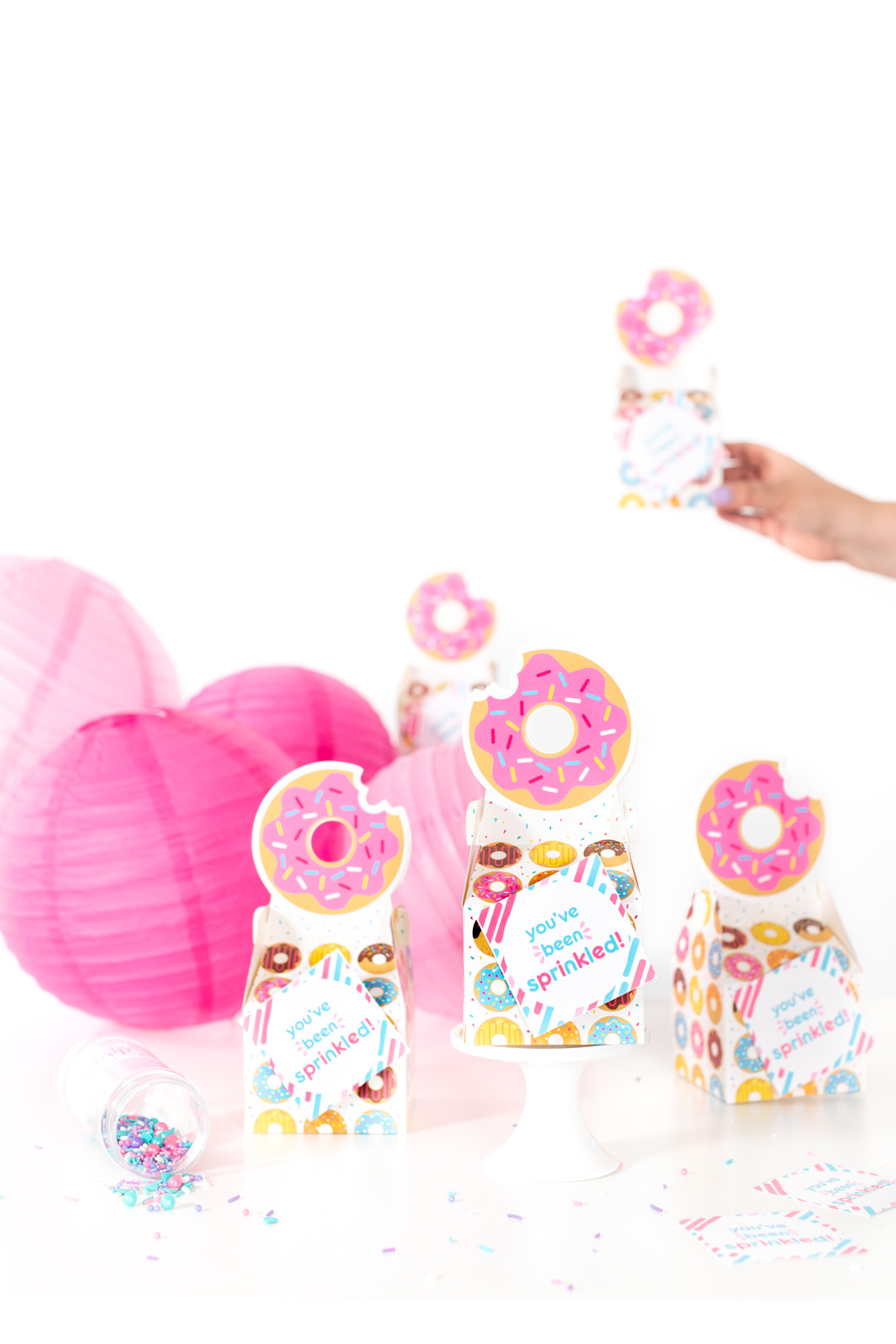 DONUT PARTY FAVORS
Not only are these crazy perfect for a sweet surprise, but they make for the absolute best donut favor as well. For parties, weddings, baby showers, bridal showers... pretty much anything.
They could also work for a kid's party activity as well! The sky's the limit with these yummy treats.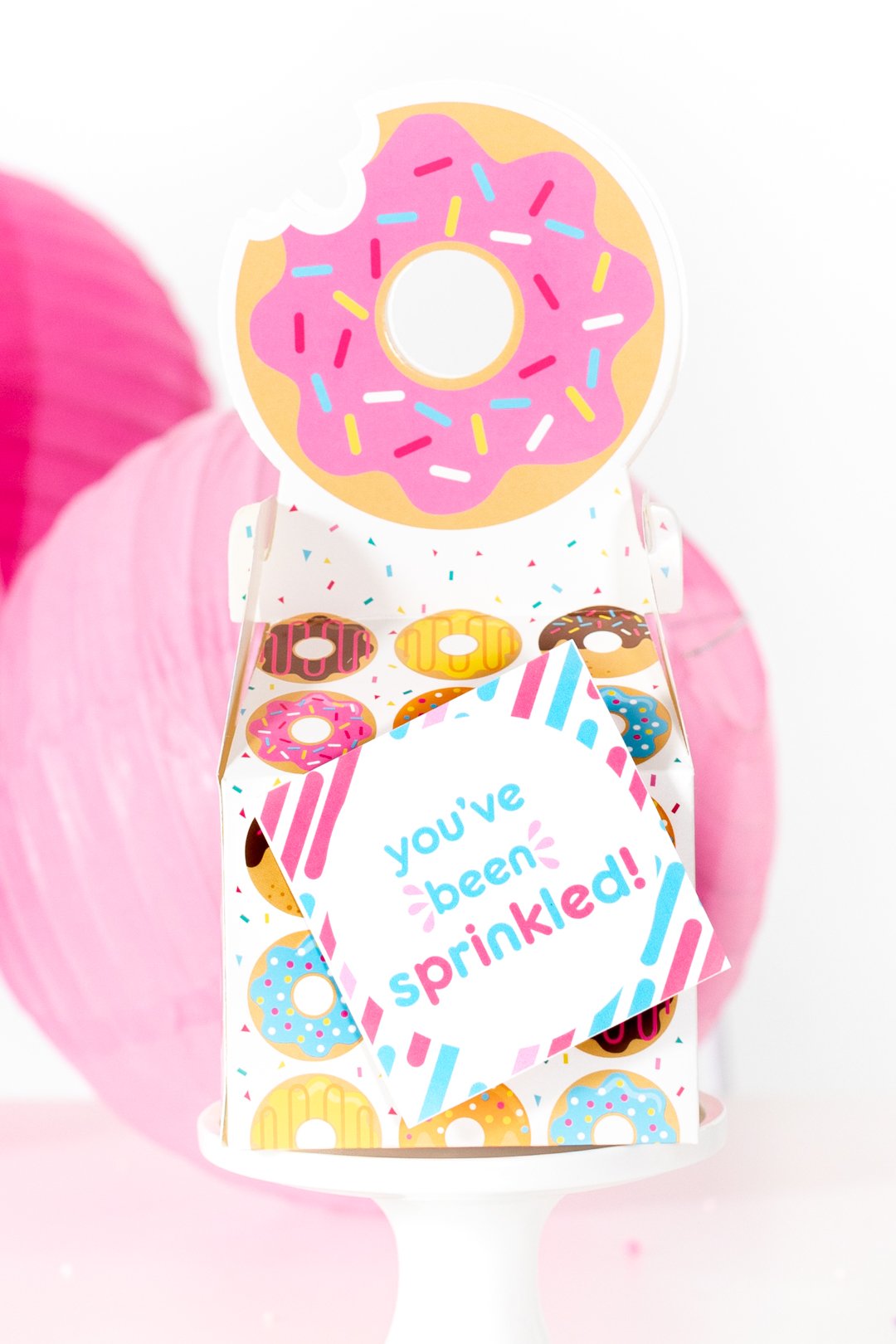 It's a busy day, so I am outta here! 😛 Thank you for reading this far! Check out the widget below to see all of the items used in this post for your convenience.