This is a sponsored post written by me on behalf of Wrigley Jr. Company. All opinions are 100% mine.
With Valentine's Day on the way, it's the perfect time to check out a new treat. If you haven't spotted it at Target yet, I'm excited to be the first to tell you about the new Juicy Fruit® gum with Starburst® flavors. Two classic flavors all in one tasty gum.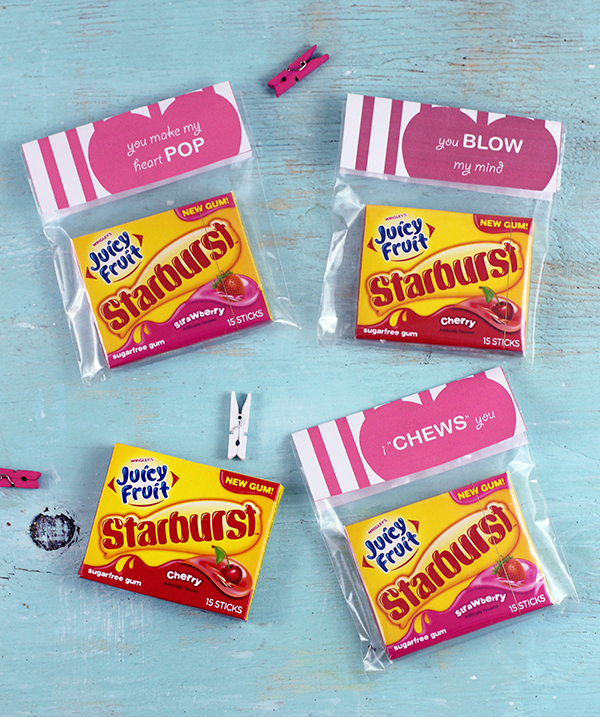 Best part for me is that the new gum is also sugar free. Oh yeah! Totally stashing a private selection in my desk! If you are the sharing type, I thought it would be cute to celebrate these yummy new flavors with some cute printable Valentines. I'm pretty sure your best pals will be flattered when you tell them that you "CHEWS" them or that they make your heart POP.
Valentine's Day Printables for Gifting Gum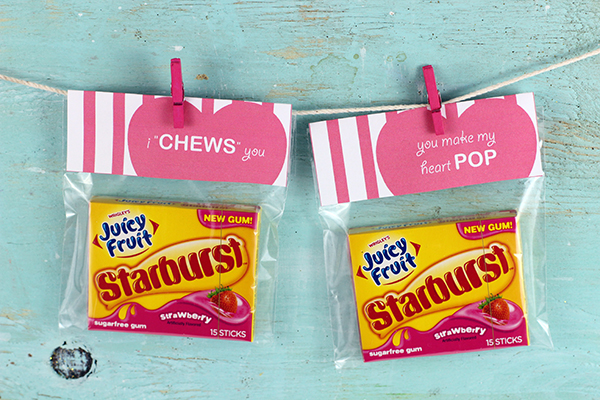 Juicy Fruit® gum with Starburst® flavors comes in two mouthwatering flavors. Strawberry and Cherry. Good choices indeed, as they are my favorite two Starburst® flavors of all time. The flavors really bring me back to being a kid, at this age, I'll take it! *wink*.
Want to share Valentine's gifts that really pop this year? How about:
I "CHEWS" you.
You Make My Heart POP.
You BLOW my mind.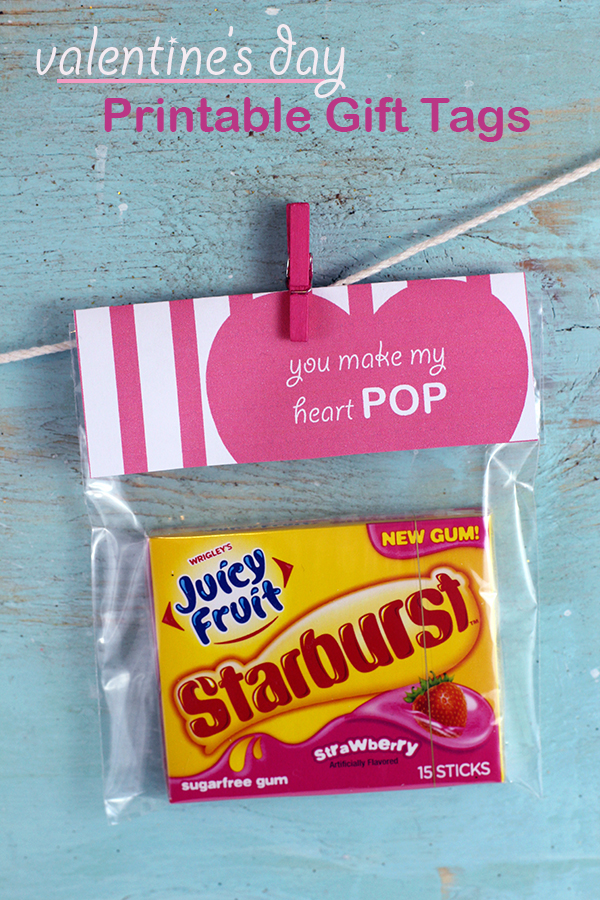 Head to Target to pick up some Juicy Fruit® gum with Starburst® flavors and small clear plastic treat bags.
Then Print these Valentine's Day Gift Tags.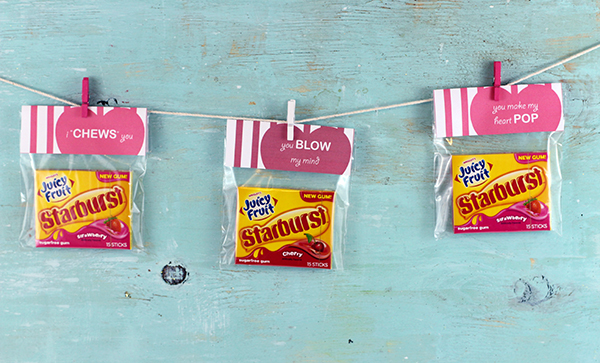 Cut them out, fold them in half and tape or staple them to the top of your gum filled treat bags. A simple and affordable way that will let your friends know how much you adore them. Make sure to buy extra gum for yourself. I wouldn't want you to miss out on the fun.
Which of the new Juicy Fruit® gum with Starburst® flavors do you want to try first? Strawberry or Cherry?