Heart shaped napkin fold tutorial.
It's a snowy day here and I've been day dreaming up a little fun. One of my top favorite holidays is on the way and it seemed like a great day for getting some fun flowing around here.  Last month I was sent a cool book called Top 100 Step-By-Step Napkin Folds by Denise Vivaldo to check out. (All opinions are my own.)  With all of the food pics I've taken for Homemaking Hacks, I now have a big collection of cloth napkins used for props. Now, I can actually use them too. Imagine that! For this fun heart shaped napkin folding, I actually did scope out more pretty "Valentine's Day" colored napkin. Just another napkin to add to my collection *wink*.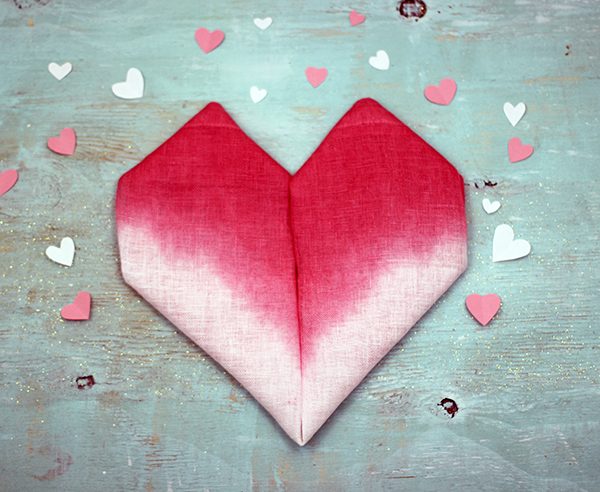 For this project, I used this Tie Dye Linen Napkin from Amazon. These are really pricey, but I couldn't resist. I love the pink to white coloring and thought it would make for a really amazing looking setting for V-day.  With the pink and red holiday approaching, I am very sure you'll find many affordable options.  The size recommended for this heart folding is a 20″ x 20″ napkin which is a pretty standard size. The larger the better, but you'll want to have all of your sides measuring the same for this fold. You may also need a hot iron depending on the material of your napkin to keep it in place.
How To Fold a Napkin Into a Heart
Making a heart out of a cloth napkin seemed complicated at first, but it's really simple. The step by step instructions and photo in the book are perfect and easy to follow. Here is my quick and easy shortened interpretation.
1.  Lay the napkin flat with the finished side face down. Fold it in half evenly into a rectangle.  Then, make another even fold to make it into a very thin and narrow rectangular as pictured below.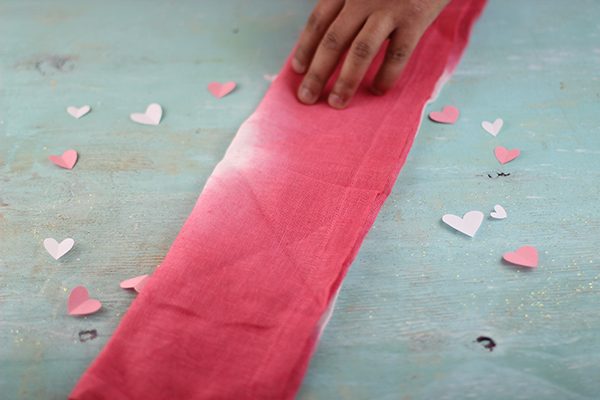 2. Rotate the napkin if needed so that folded edge is at the top and the the loose edges are at the bottom. Hold the center of the napkin with one hand and fold one half of the napkin vertically as pictured below.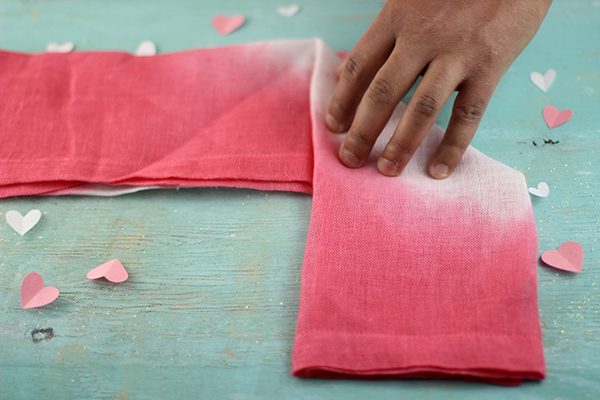 Repeat for both sides.  Your napkin will look like this: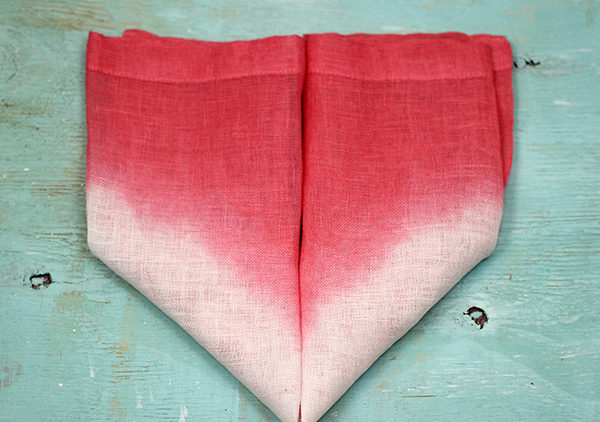 3. Flip the napkin over carefully. This is what the side facing downward will look like after this step is complete:
4.  Fold each side into a triangular peak. Make sure to fold the corners down perfectly in the center. This is where you may need that hot iron that I mentioned. Not all napkin material will allow for this fold, you can use a hot iron to press it down to keep it's shape.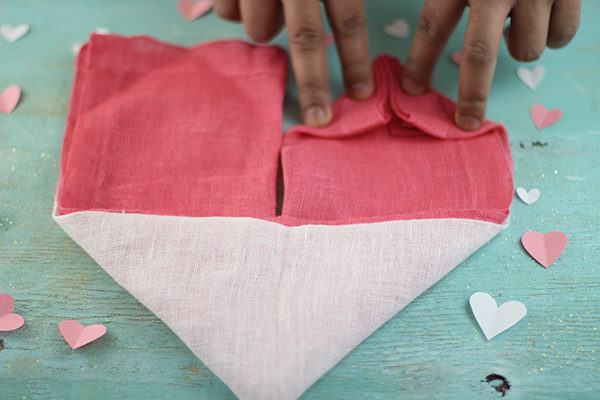 Once your heart napkin is complete, carefully flip it over. It looks wonderful placed on a plate or in place of a place mat too. It's a great starter point for creating your own Valentine's Day tablescape.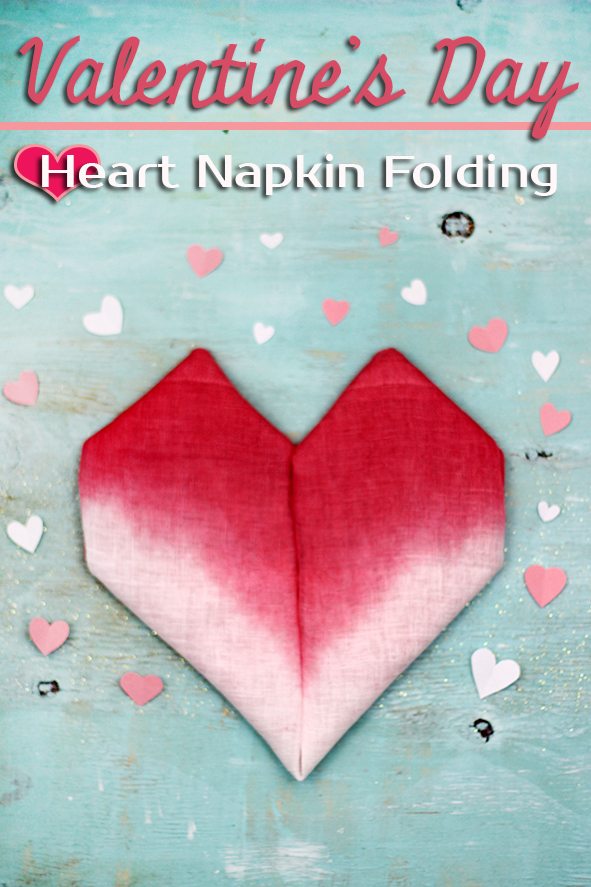 Want more fun napkin folding projects? You can purchase the Top 100 Step-By-Step Napkin Folds by Denise Vivaldo on Amazon.
Do you like to get creative with your napkin folding? Were you able to do this heart napkin fold?
What are some of your favorites?