Are you looking for ways to treat your pets to something extra special? We often think of giving them treats and trinkets, but you might be surprised at how fun and rewarding it is to actually give them a special gift box. This is a sponsored post by Pet Supermarket.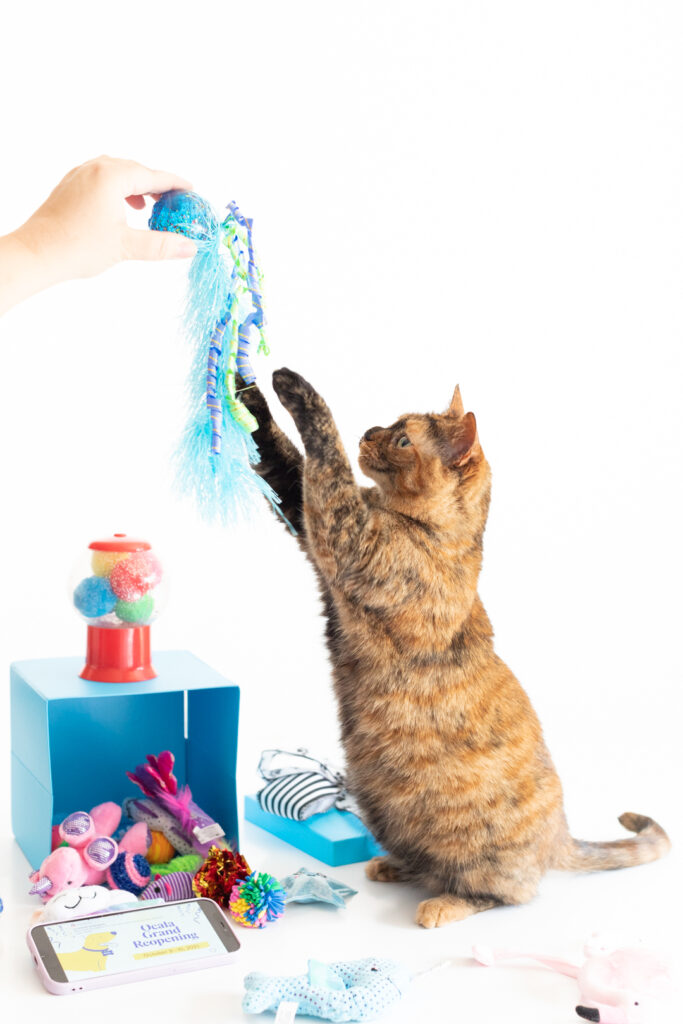 Last weekend, I had the pleasure of visiting the grand reopening of the relocated Pet Supermarket here in Ocala, Florida. From a self-serve dog wash to an overall fresh new look, you are going to love it.
Keep reading to find out all the details. First, let me share all of the fun goodies I found to make this fun gift for my kitties.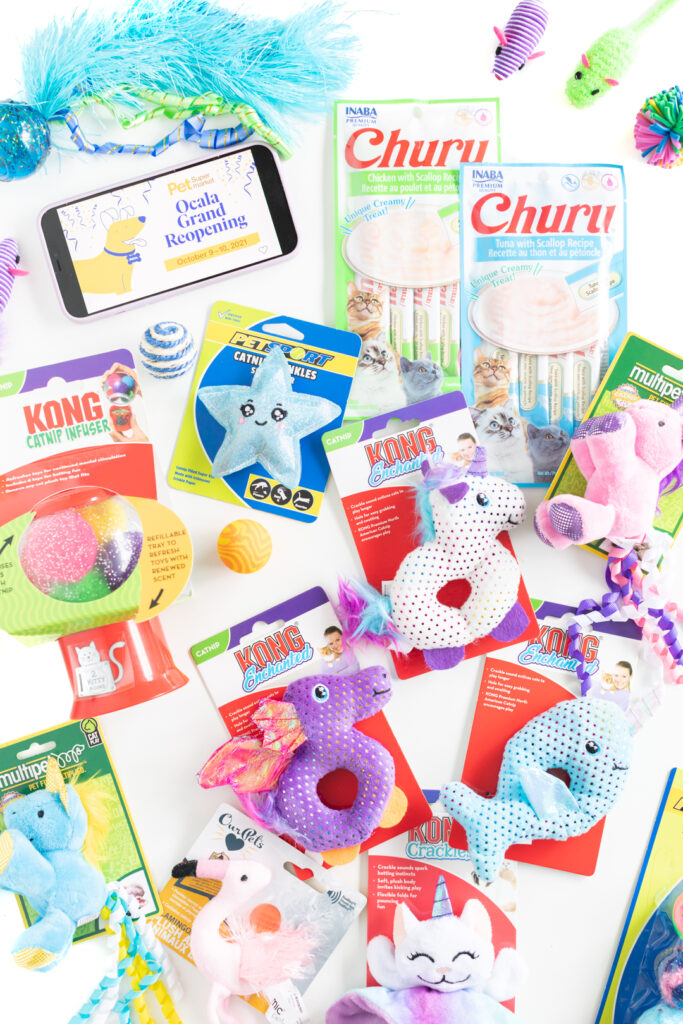 DIY SURPRISE BOX FOR CATS
You can also use the gift box as a way to store their toys after gifting it to them. This is a great idea for both cats, dogs and more.
Gifts and surprises aren't just for people, your pets will appreciate them, too! With a little creative thinking out of the "box", you can find a way to present them with an exciting surprise that will strengthen the bond between you.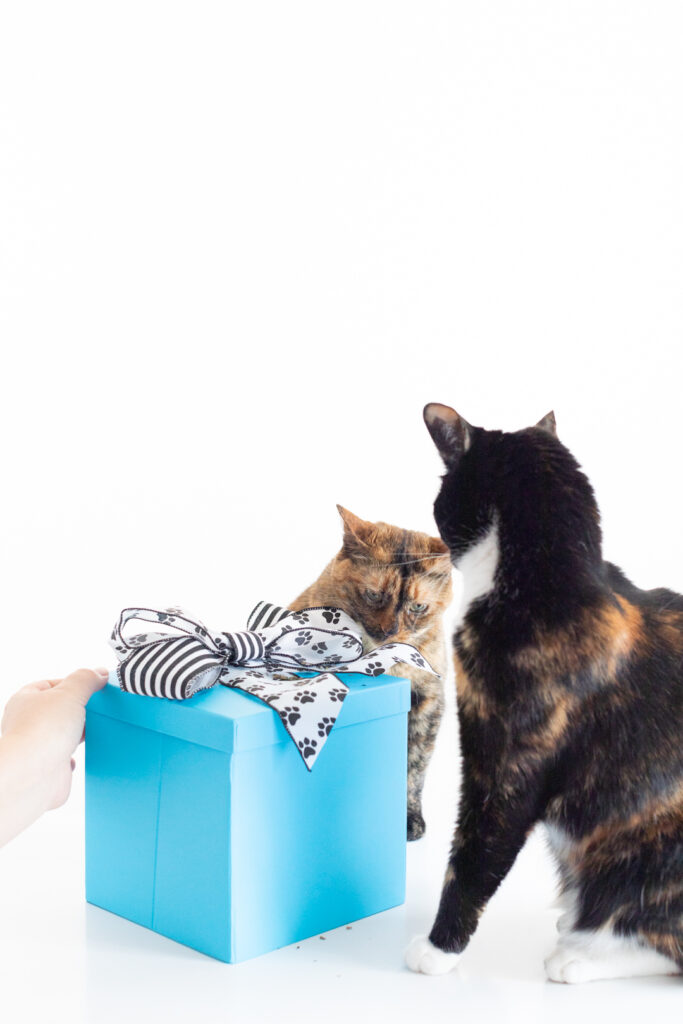 SUPPLIES FOR DIY SURPRISE BOX FOR CATS
Once we set up our basic gift box, it's time to find all the goodies to fill it with at Pet Supermarket.
Here is what you need to get started with setting up a pet gift box: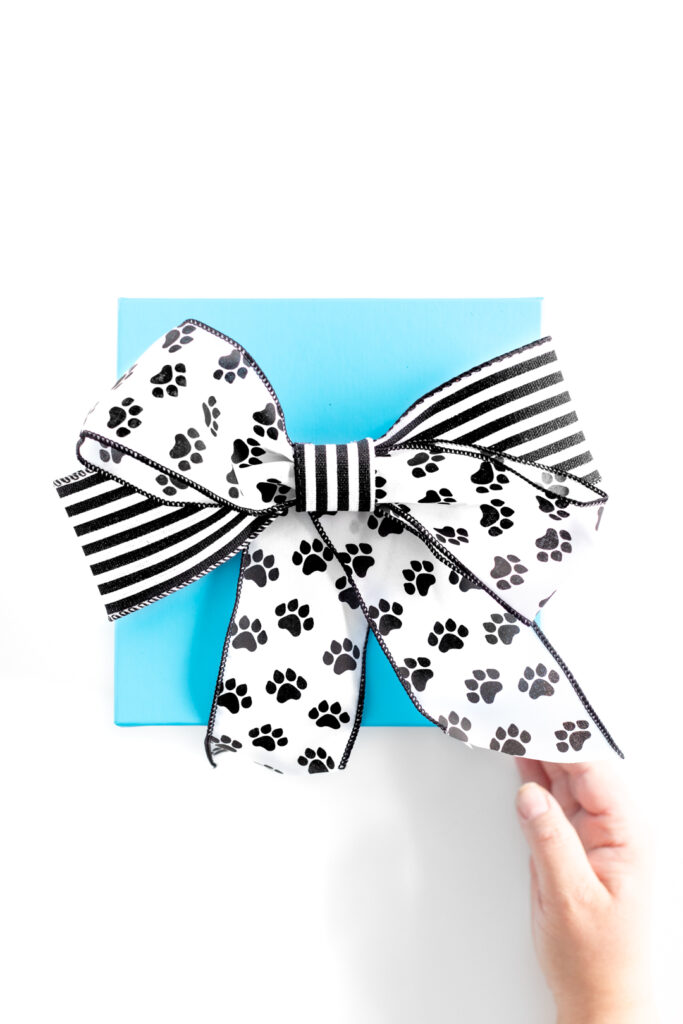 A trip to Pet Supermarket was all that I needed to find the best treats and toys that my cats would absolutely adore.
Here are some thought-starters.
Cat toys infused with catnip.
Cat toys that make noise.
Cat toys that move.
Toy mice
Toy balls for cats
Variety of cat treats.
Catnip
HOW TO MAKE A SURPRISE BOX FOR CATS
Start by preparing the gift box. If you have cats like I do, I have the perfect trick that they will love.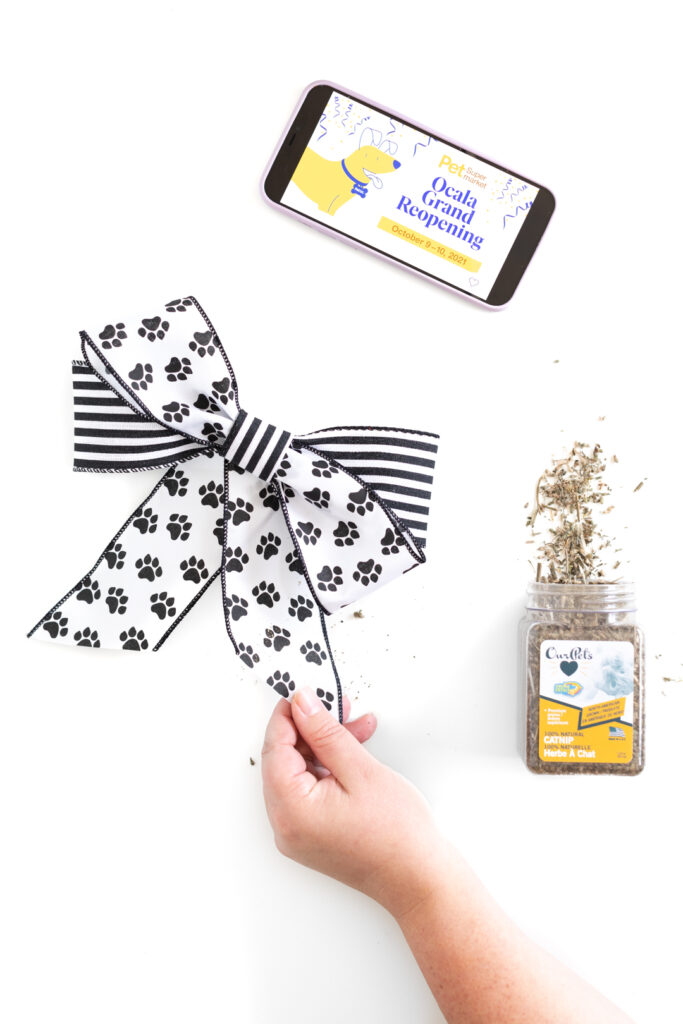 Take some catnip and rub it between your fingers to extract the oils. Immediately rub your fingers onto the gift box and then secure it to your box.
Next, head to Pet Supermarket to explore all the best goodies for your fur babies. There is so much to choose from, have fun with it.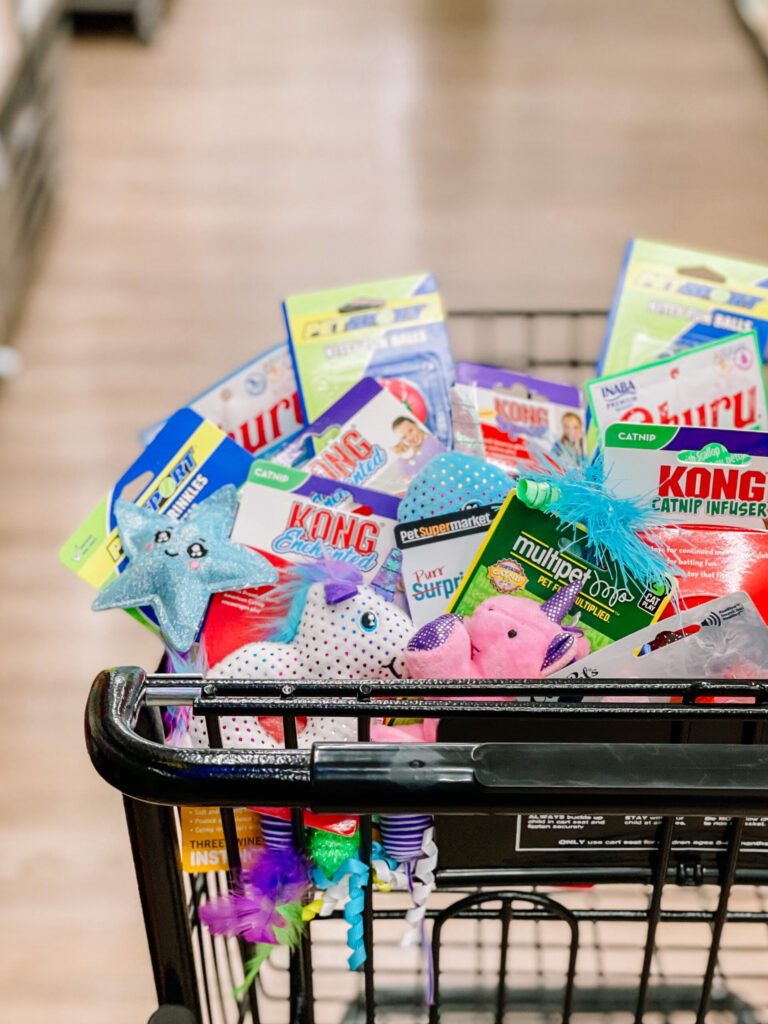 Once you get home, remove all the packaging and place the items inside of the gift box and close it up.
Now it's time to let the kitties find the box, sniff around and then reveal fun treats and surprises to my cats.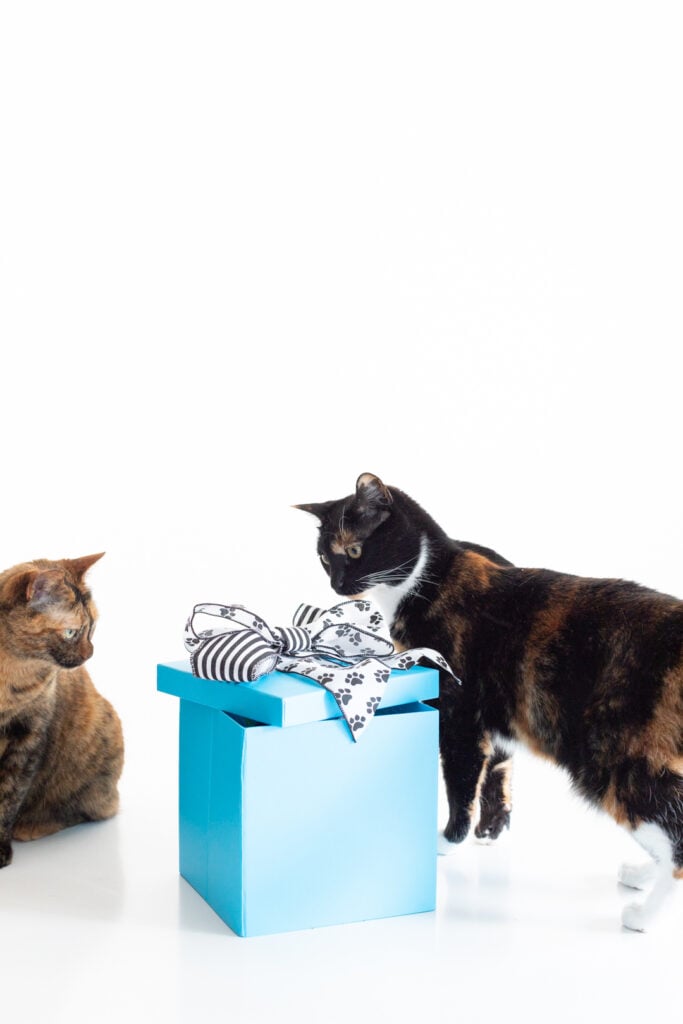 Get your camera ready because this is the cute part.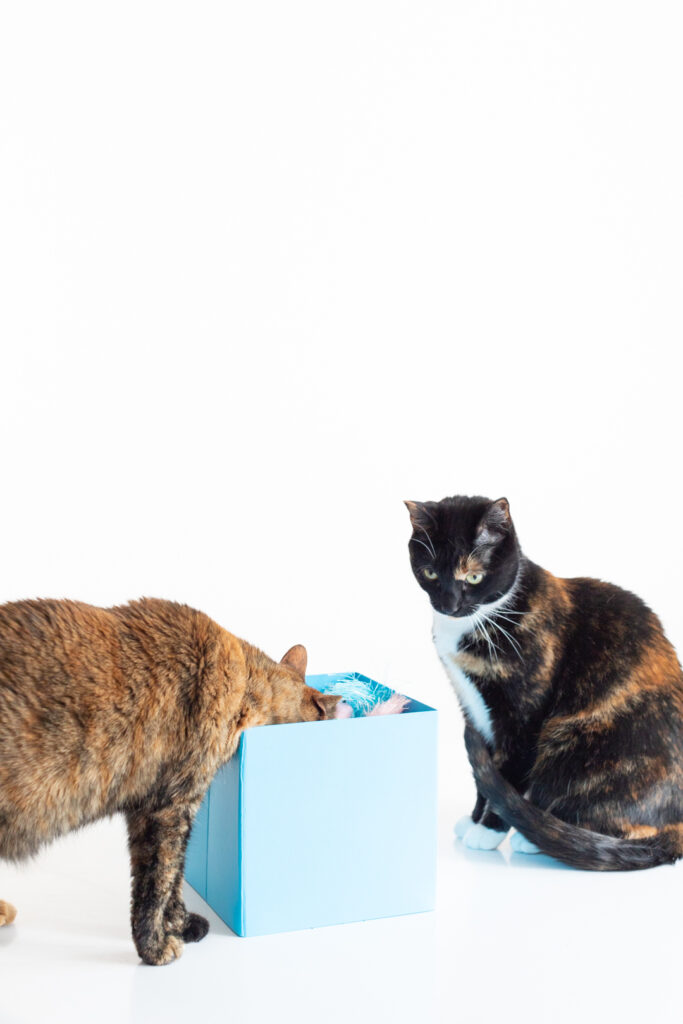 It's so much fun watching them explore the box and pick out what attracts them the most.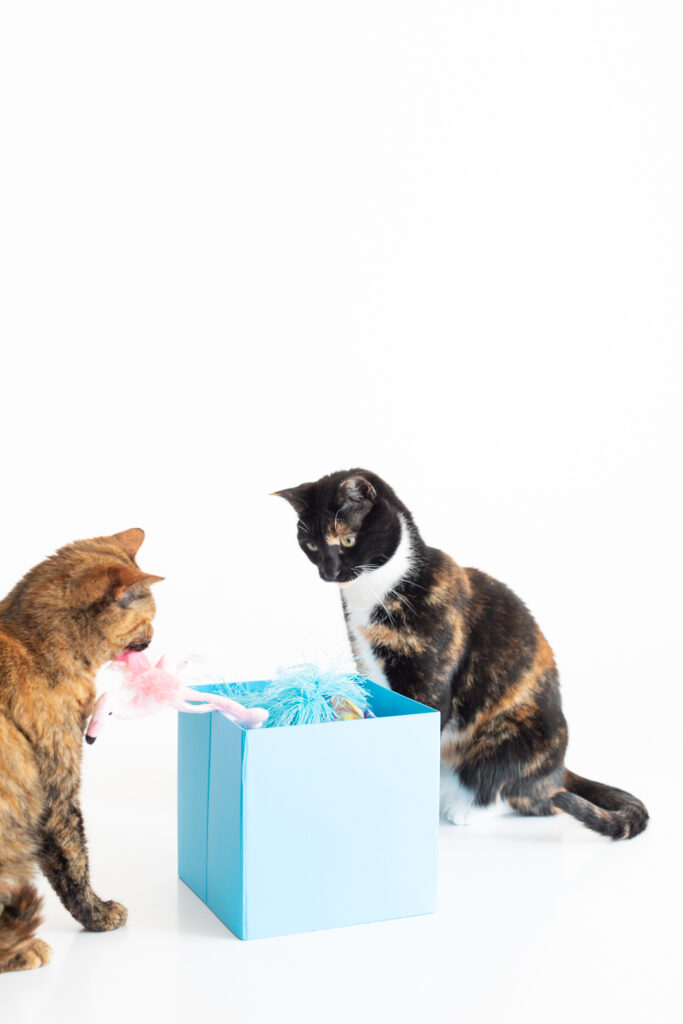 After your cats explore what they want, you can also pull out the treats and toys to show them.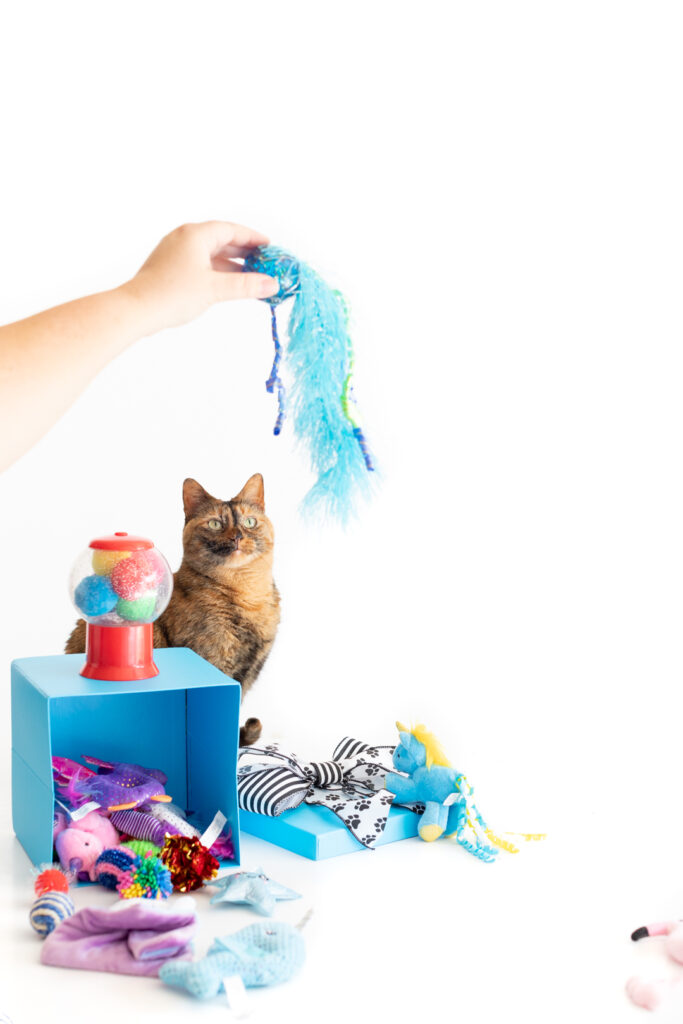 Enjoy every moment.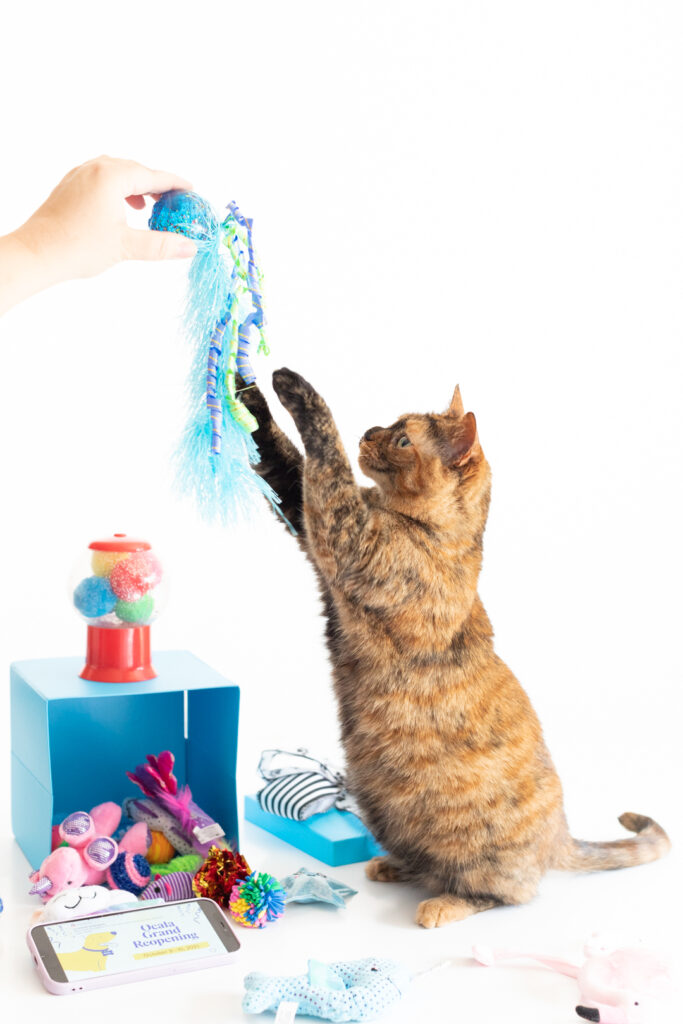 Take the time to enjoy the moment with them.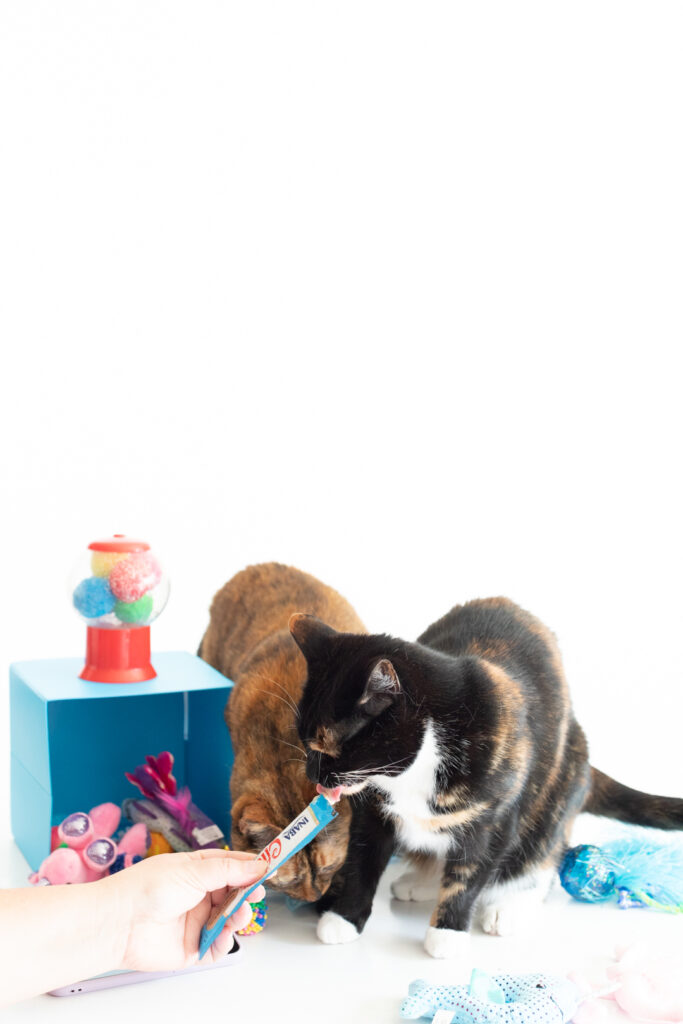 SHOP PET SUPERMARKET
Find all of the best eats and treats for all of your pets from cats and dogs to ferrets and fish at Pet Supermarket. If you live in Ocala, Florida, be sure to check out the new gorgeous relocated store.
The Ocala store may be recently relocated, but the company has been in business for over 40 years and are experienced in all things pet. Visit PetSupermarket.com to get directions and learn more.
Store #163 is located at 2023 East Silver Springs Boulevard Unit 101, Ocala FL 34470.
What else would you add to your pet's surprise box?