While you might not be singing Rockin' Around The Easter Tree right now, but you might want to change your tune! Have you ever wondered if people keep their Christmas trees up all year? The answer is yes and this fun idea is quickly becoming an even more popular trend! I used to do this years ago and I'm so excited to bring back this fun holiday tradition.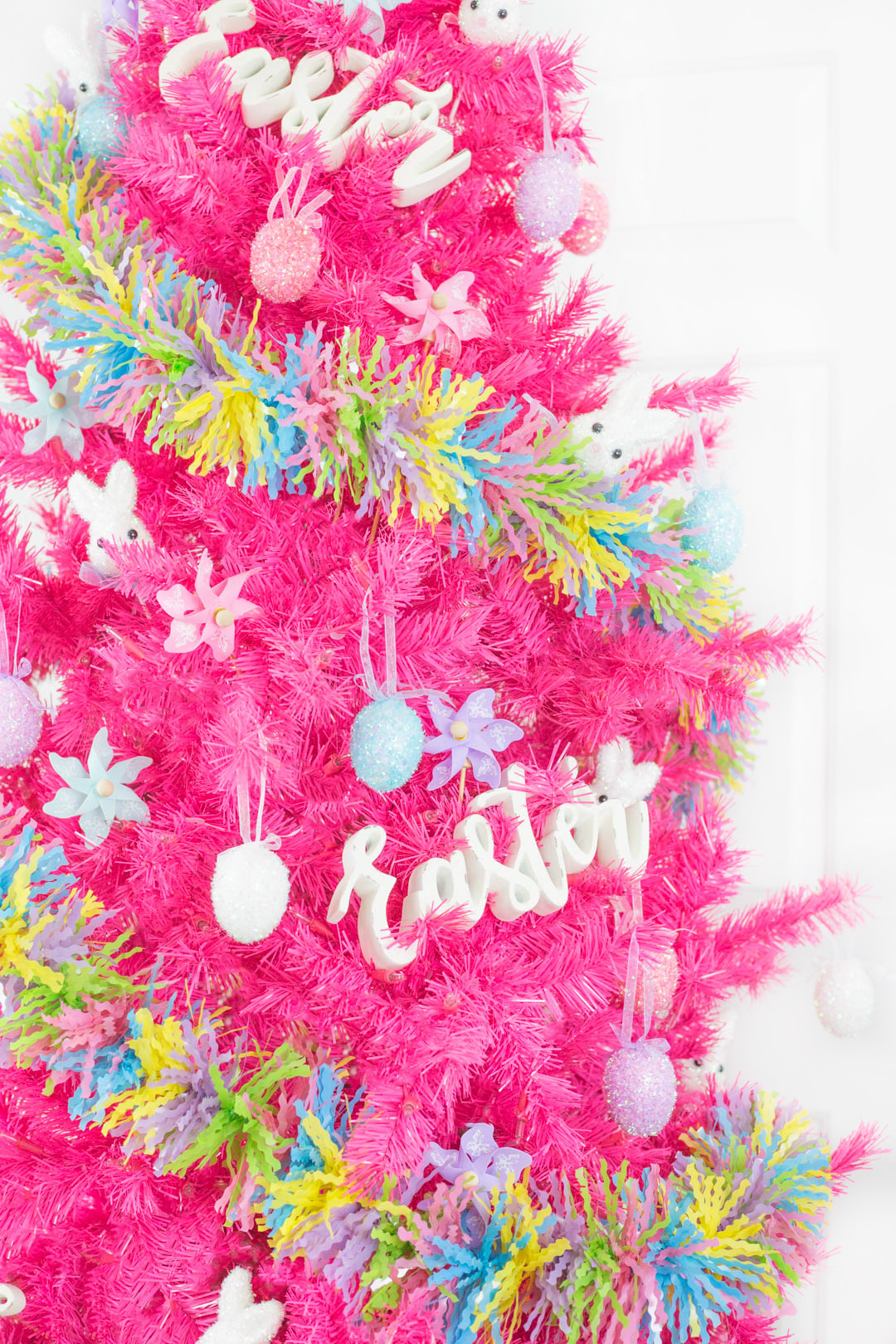 EASTER CHRISTMAS TREE IDEAS
Is it an Easter Christmas tree or just an Easter tree? That's totally up to you to decide! Decorating trees during Easter is not exactly a newer tradition. It can actually be traced back to a couple of centuries to a tradition in Germany where they decorate tree and bush branches with eggs.
So how do you make an Easter tree?
It's easy! You basically have two very easy choices. Simply use your Christmas tree or you can opt to purchase one to use specifically for this holiday like this pretty hot pink tree that I'm sharing.
Another fun option is a pastel pink tree like the one I used two seasons ago. White would be another perfectly good choice that's even more versatile and can offer flexibility if you want to try your hand at decorating your tree year round.
Make sure to scroll down my post for the actual shopping list for this pink Easter tree that I decorated.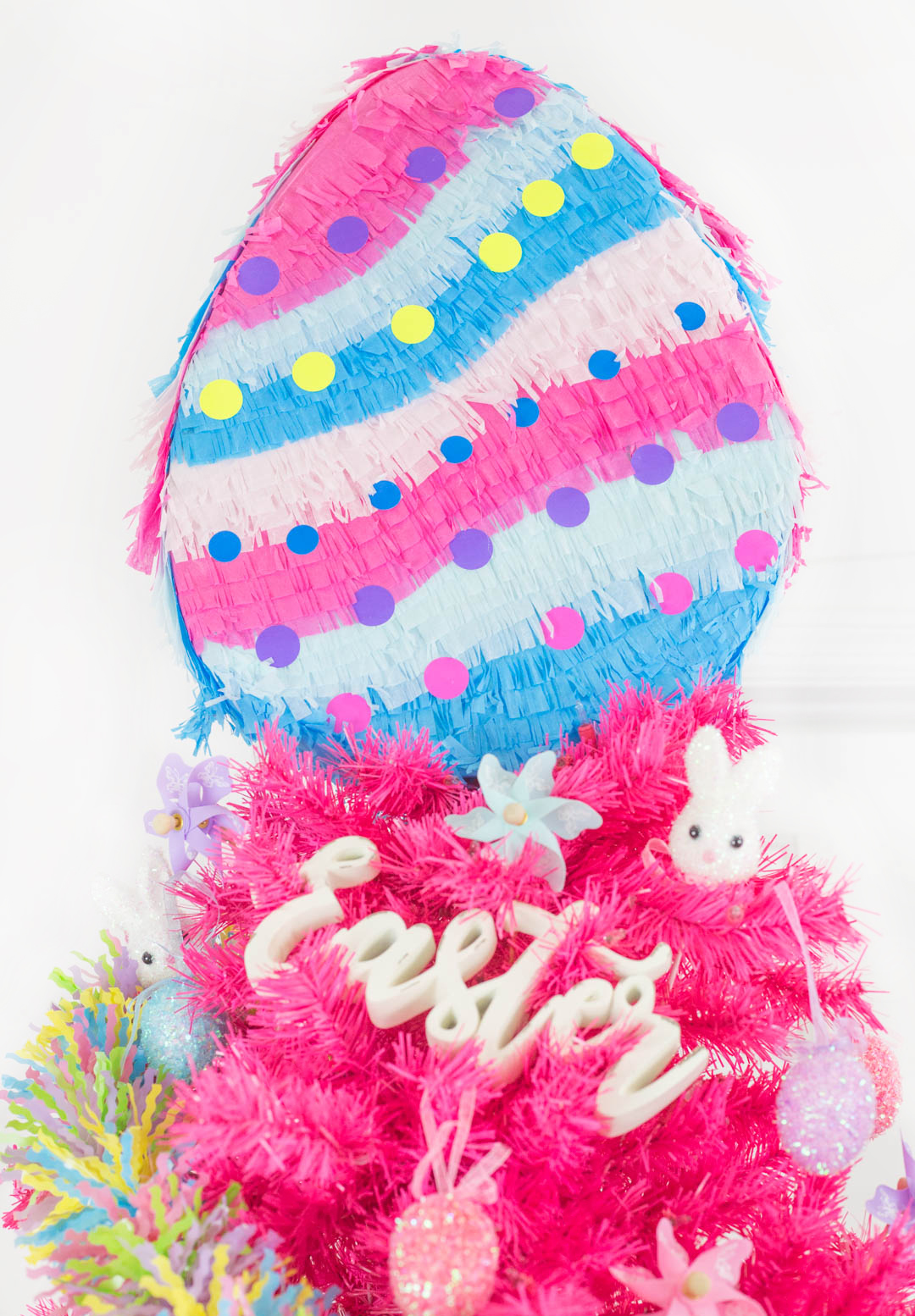 Here are some very basic things you will need to set up your own Easter themed tree or to at least get the ball rolling:
Christmas Tree
Easter Tree Decorations
Easter Tree Topper
Easter Tree Garland
It's not necessarily really easy to find Easter decorations that are made for your Christmas tree, so you might need to be a little creative. Focus on pastel colored decorations and garlands, when in doubt. I also used Easter and spring wreath picks to decorate mine.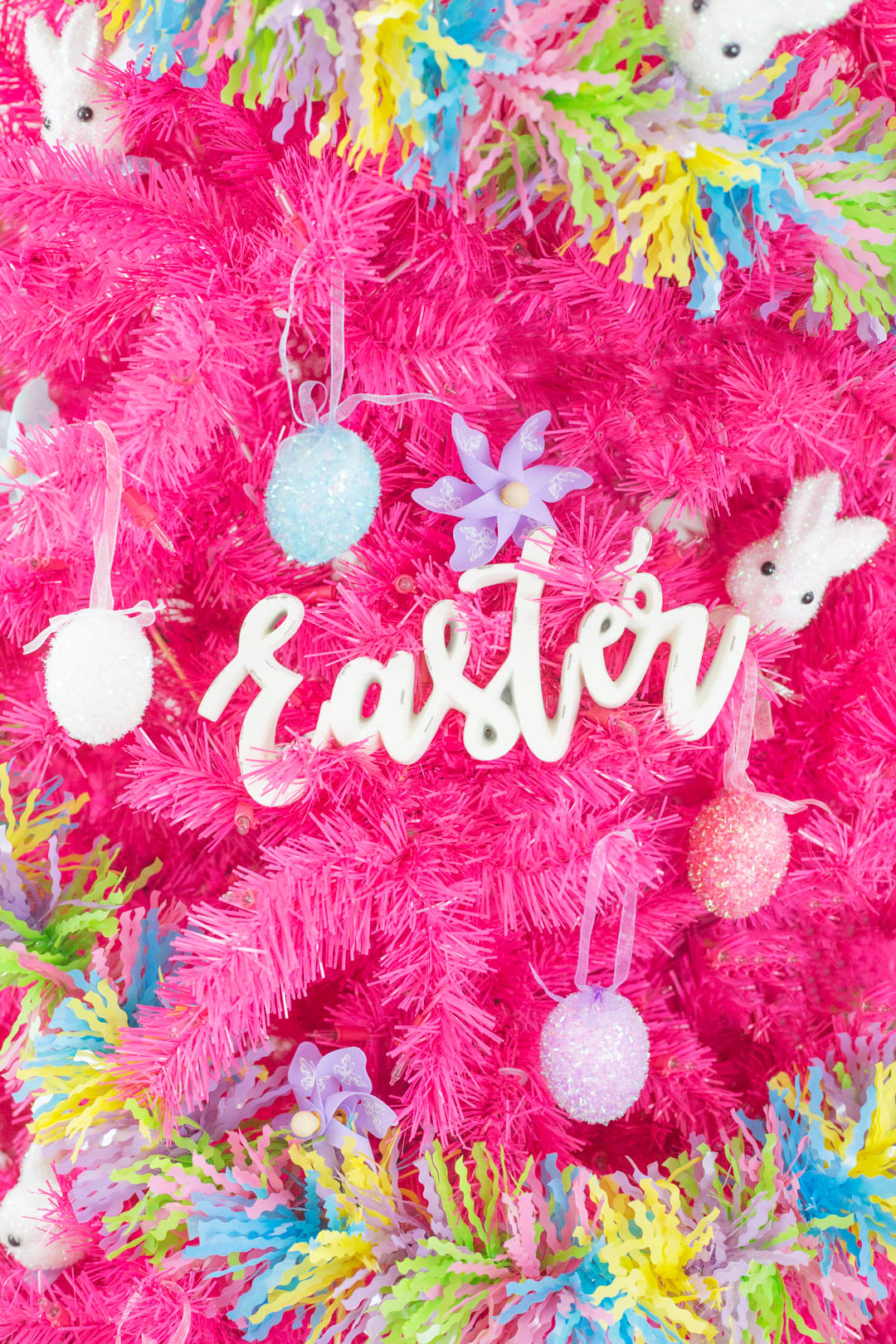 EASTER CHRISTMAS TREE TOPPER
You will soon find that you come up pretty empty when you look for Easter themed tree toppers. That's where some more creativity comes into play. My current go-to favorite is to use a large pinata as a topper. This Easter egg pinata I found is the cutest and the pastel colors really worked with my tree. You can also see the heart-shaped pinata that I used for my Valentine's day tree for another sample.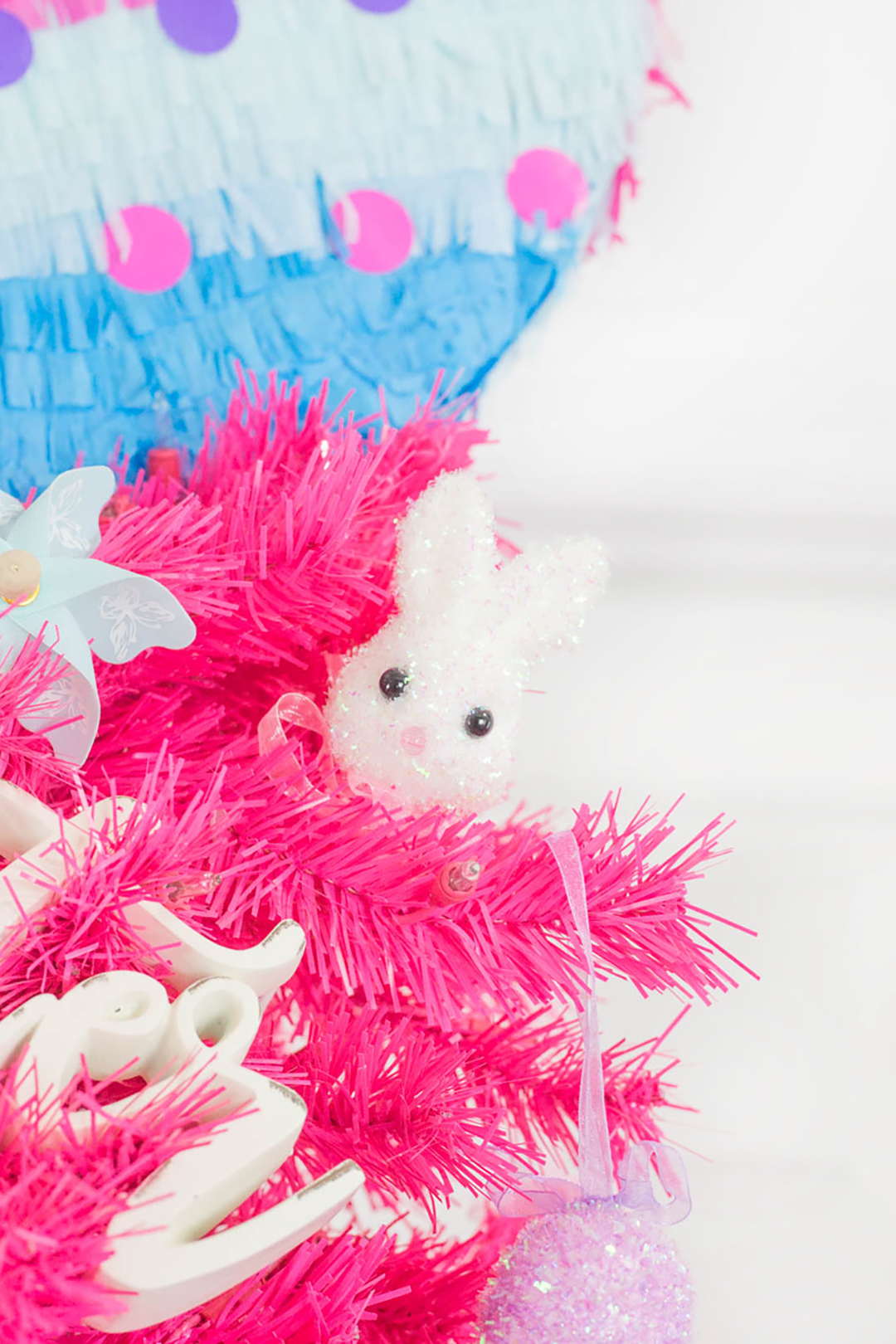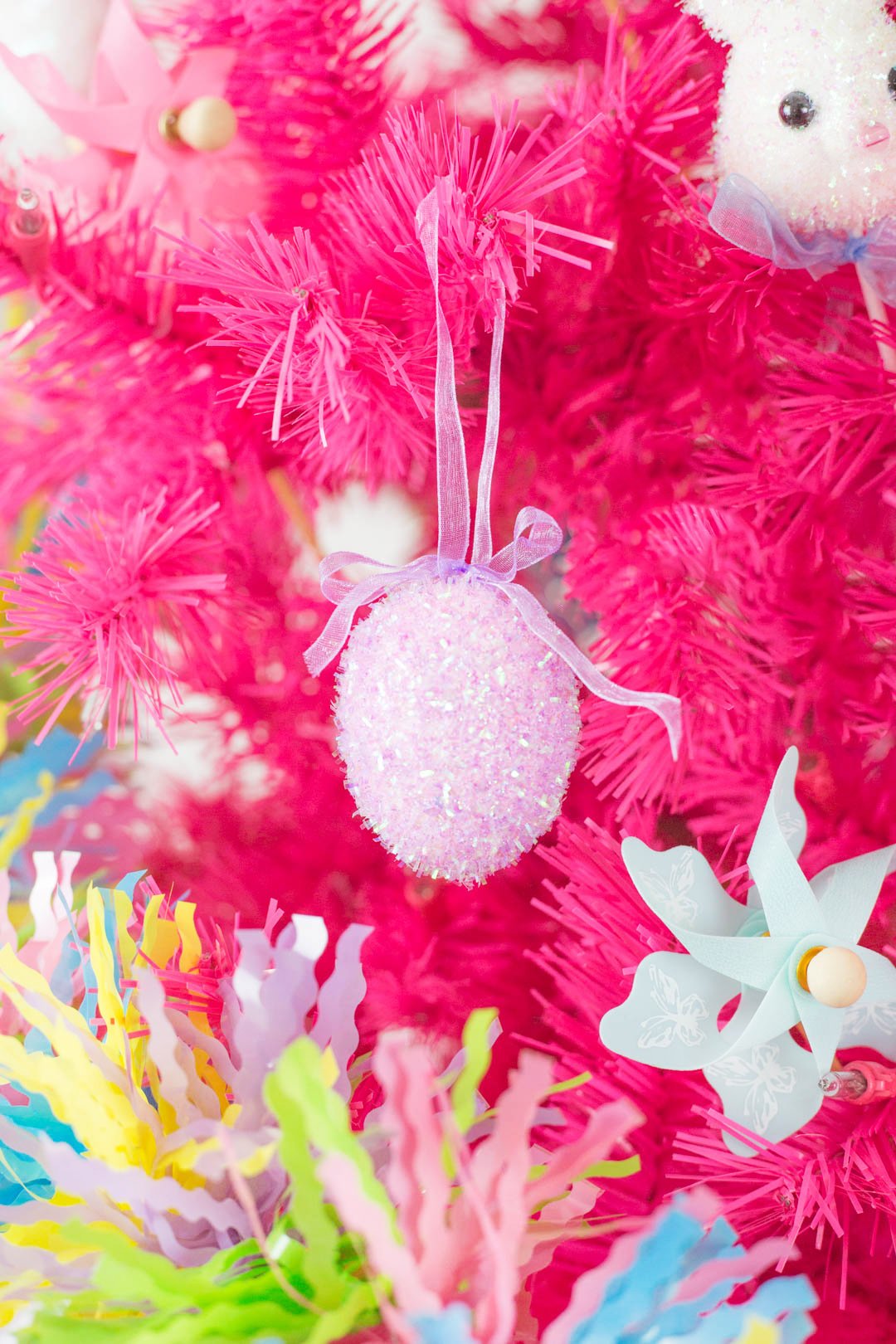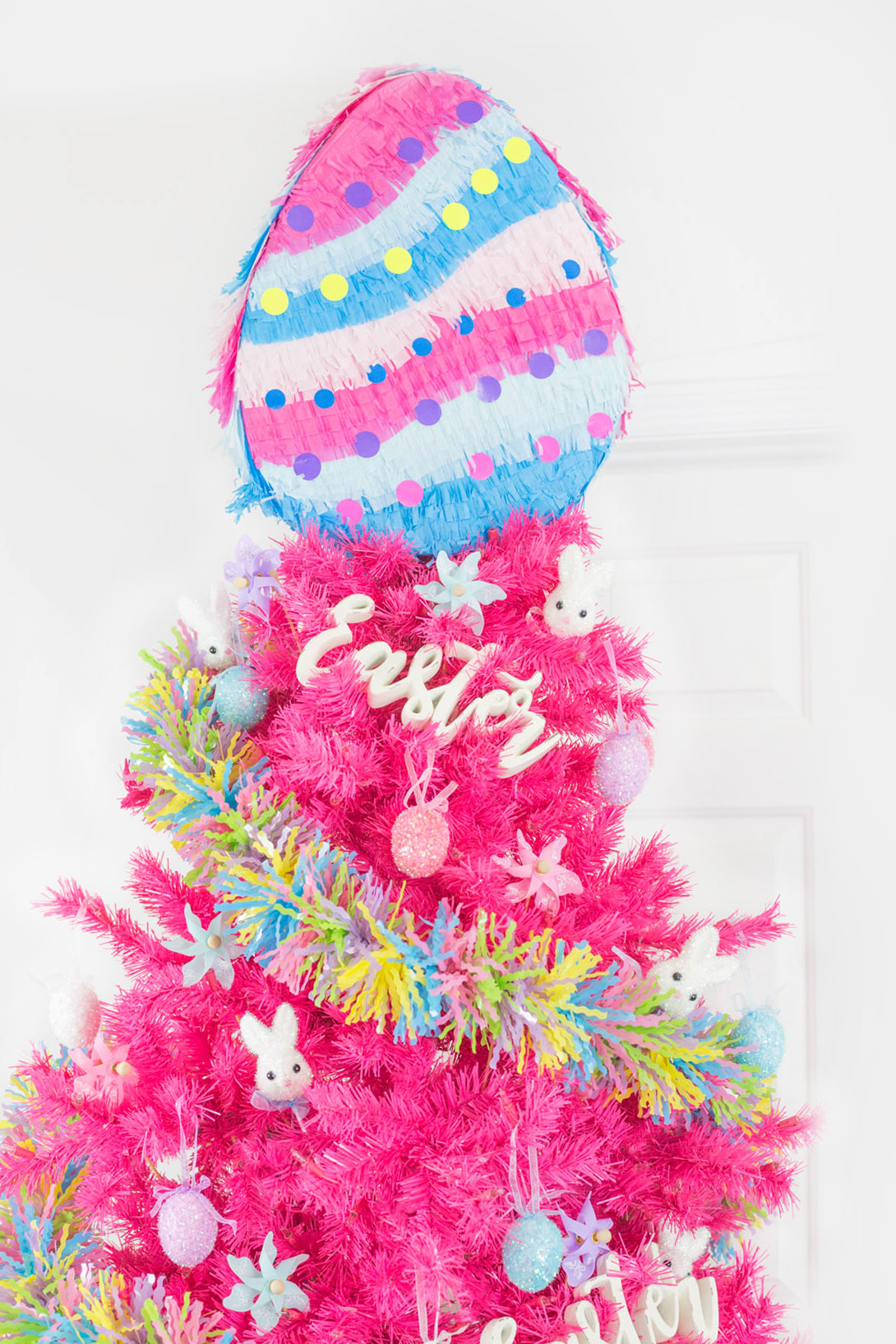 Voila! Just a handful of simple swaps completely transformed this tree. I'm so thrilled with how it came out!
Want even more Easter Christmas tree inspo? I'm inviting you to go check out Amy's Farmhouse Easter Tree ideas now, too! I love the way she added all the extra little decorations throughout the tree to such a pretty homey vibe.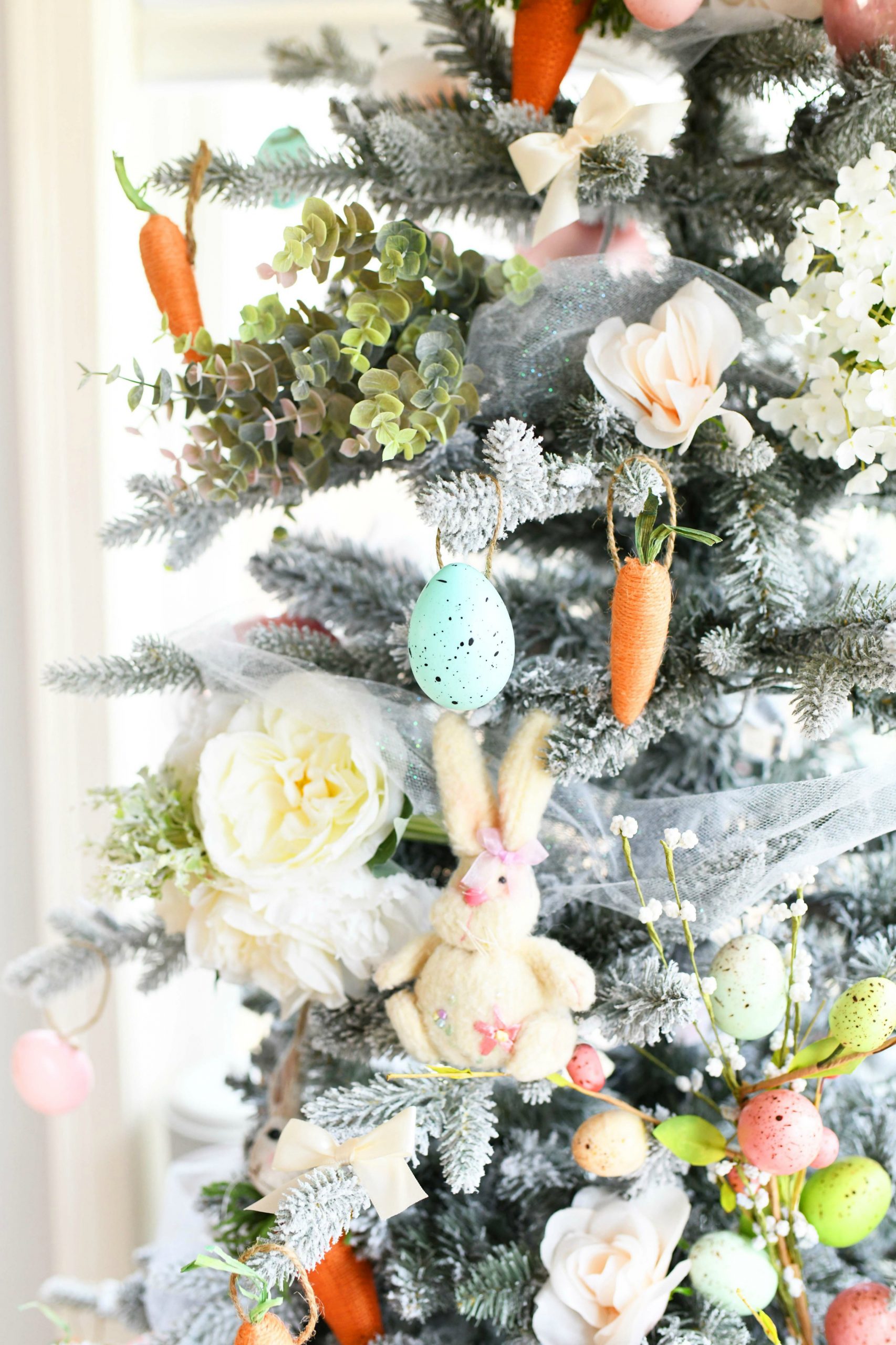 CREATIVE EASTER IDEAS
Still want more creative mojo for this spring holiday? I totally have your back.
These Mini Easter Baskets are so easy to make when you shop the Dollar Store.
Hello Kitty Fans will adore how simple this easy DIY Easter Basket is to make.
One of my fav Easter DIYS to date is rawr-tastic. Get my Dino basket tutorial.
Pink Easter Tree Decorations