I've always wanted to go all out with a Valentine's Day tree! This is my first year finally getting to finally do it! We used to keep a small tree year round, but I usually left the same decorations on, only swapping Halloween for Christmas.
Once we moved to Florida, we lost a little of our holiday mojo in place of the heat and stopped our tradition. Which is kind of sad, so I'm excited to share this fun little tree transformation that I was finally able to pull off!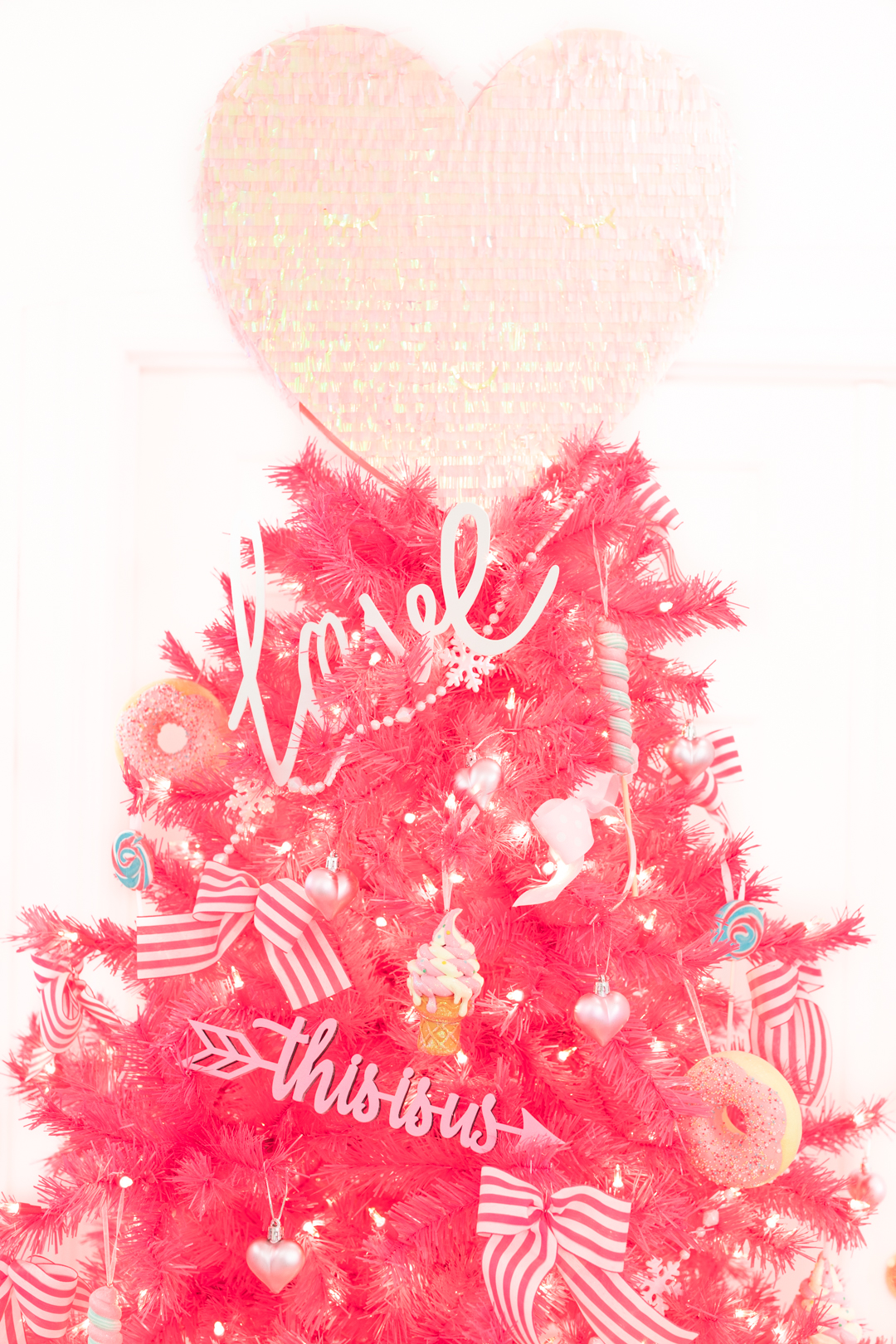 You might remember my hot pink Christmas tree that I shared for the holiday season.
While I was procrastinating on taking it down, I found a way to validate leaving it up.
Can I get a whoo hoo?
PINK VALENTINE'S DAY TREE DECOR
I would turn this year's Christmas tree into a Valentine's Day tree and what better color than hot pink?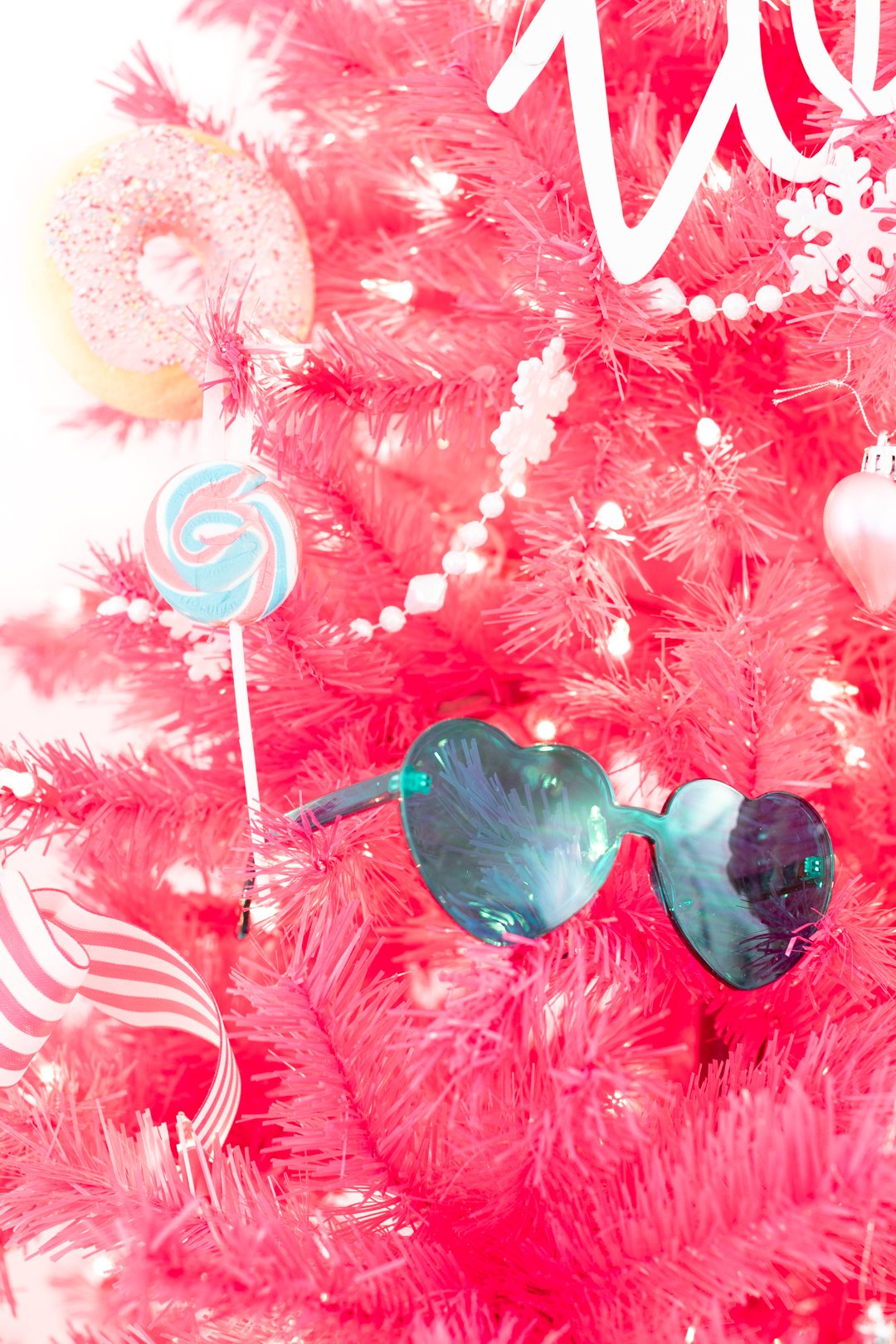 TRANSFORM A CHRISTMAS TREE FOR VALENTINE'S DAY
With a few simple swap outs, I was able to totally transform the tree from one season to the next and I LOVE how it turned out so much.
It would be best if you could plan this out in advance, that way you can selected ornaments and decorations that are good for both Christmas and Valentine's Day. It worked out because half of my ornaments were sweet desserts such as donuts, lollipops and ice cream cones.
The major simple swap that I did was to remove my Christmas ball ornaments and replace those with cute pink heart ornaments. That was huge!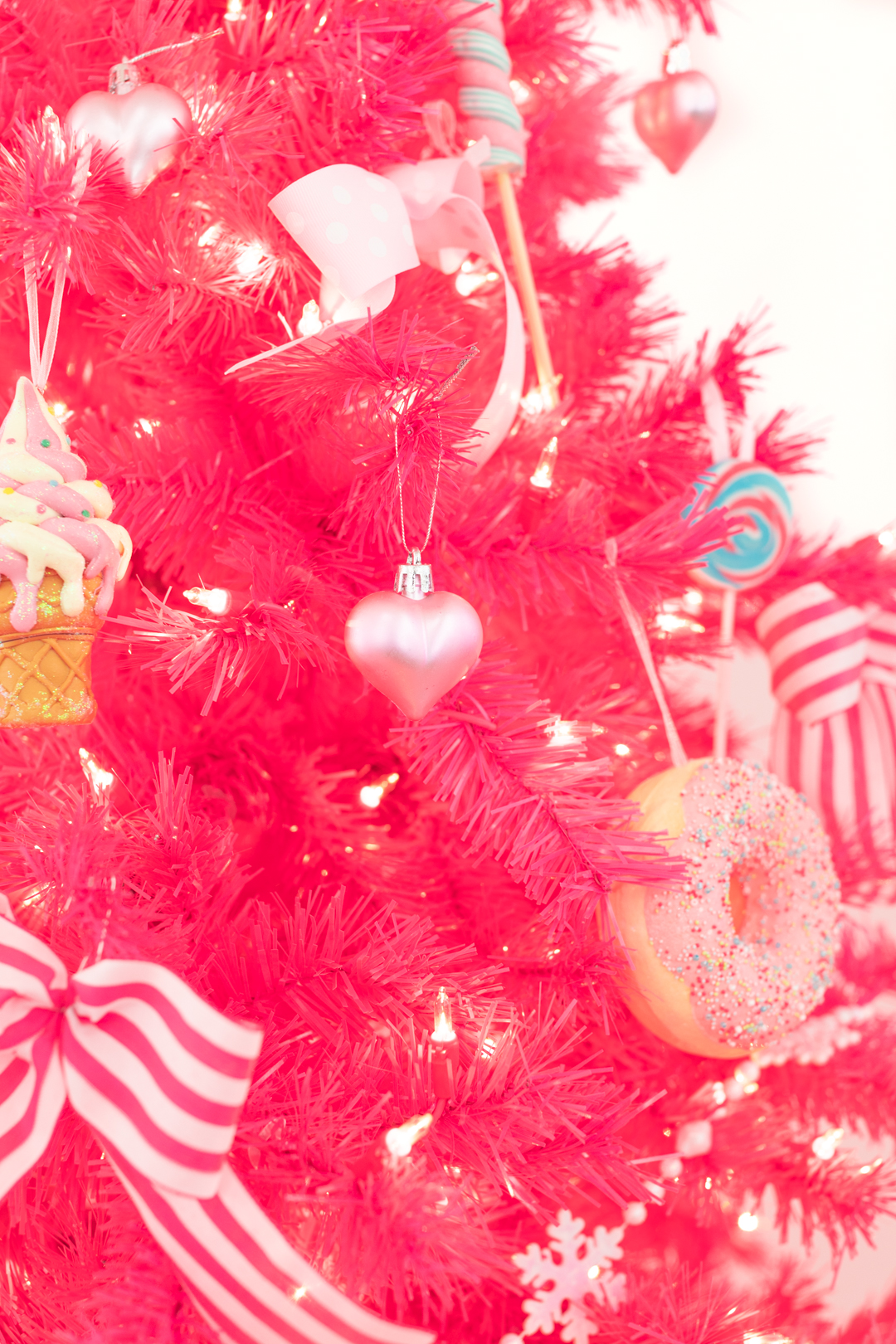 Adding signs to the tree was key for me. What better way to say… hey I'm not a Christmas tree than to add cute sentiments like "love" signs or a "this is us" arrow?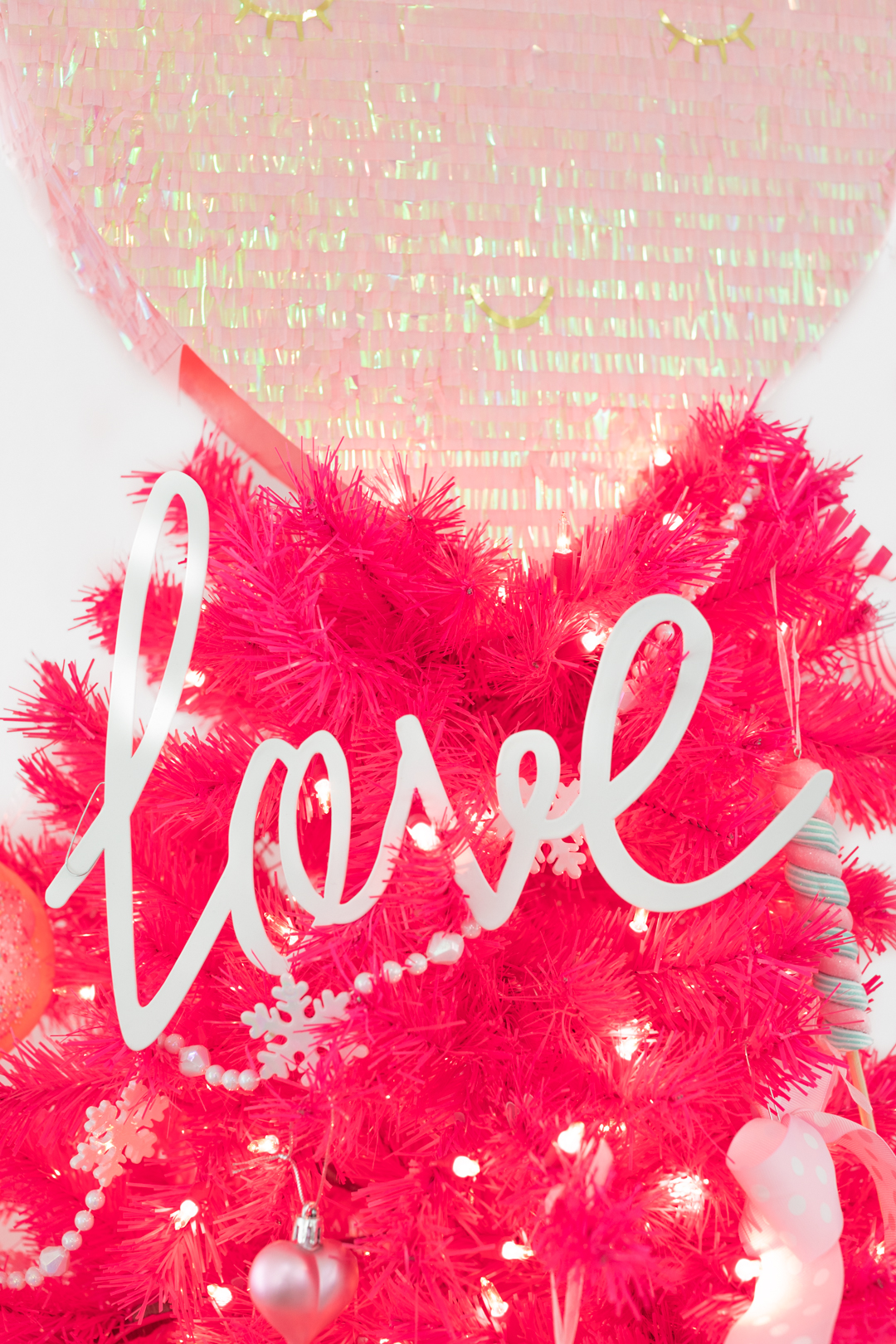 I did a couple of really small DIYs to for some final touches because I will tell you, it's not really as easy finding Valentine's Day tree decorations at all. I made a list of the items that I used below, but some items are no longer available since they were sold for Christmas. But you can probably find similar options like donut and ice cream cone ornaments on Amazon, etc.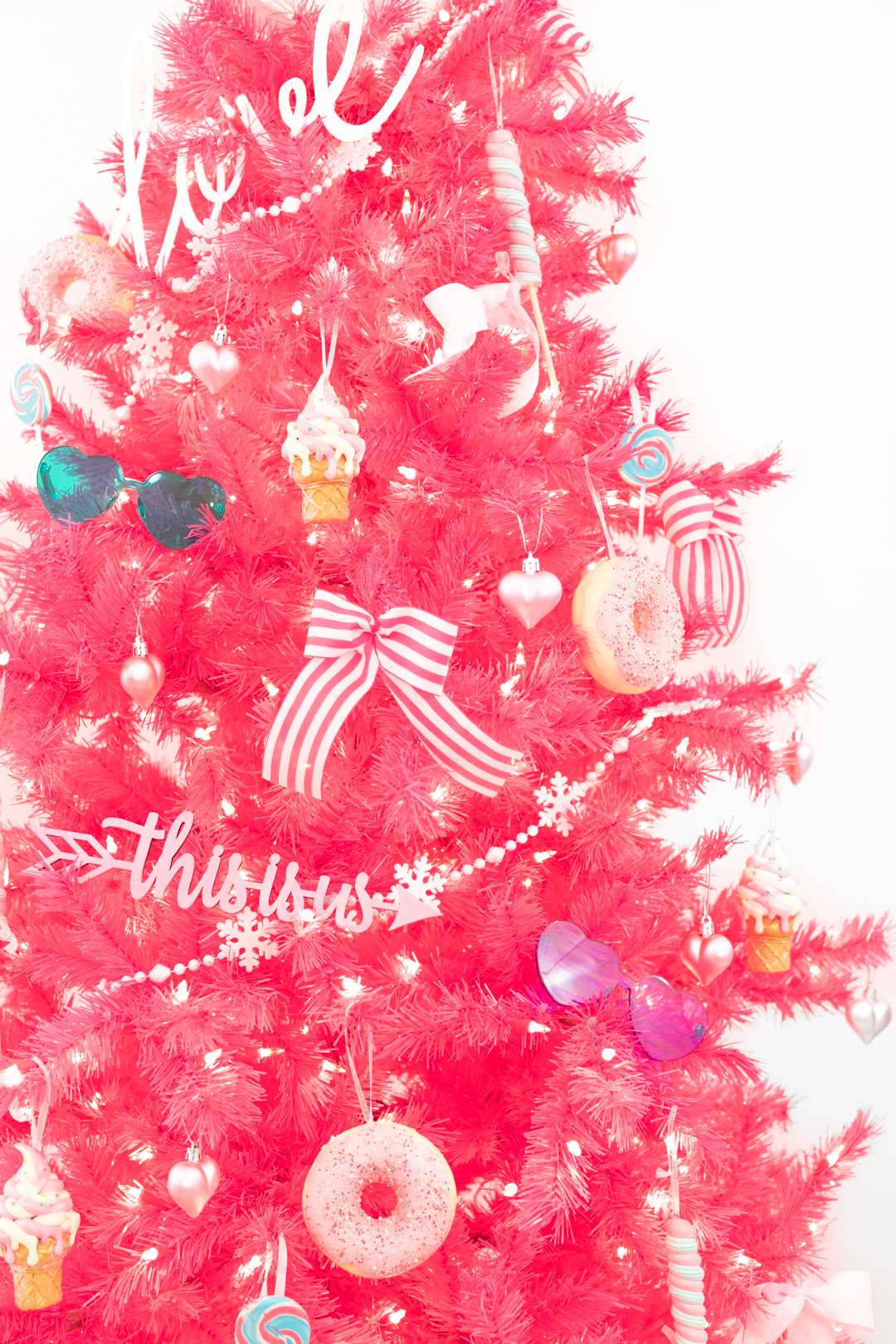 DIY #1: Painted the "this is us" sign. Purchased the unfinished sign from Amazon and painted it pink. I liked both in my list below.
DIY #2: Turned real lollipops into ornaments since I could not find any actual ornaments available in the colors that I wanted. Linked the lollipops that I purchased from Oriental Trading below, too. I simply hot glued ribbon to make them ornaments. You could use Modge Podge to seal them first for a long lasting ornament for reuse.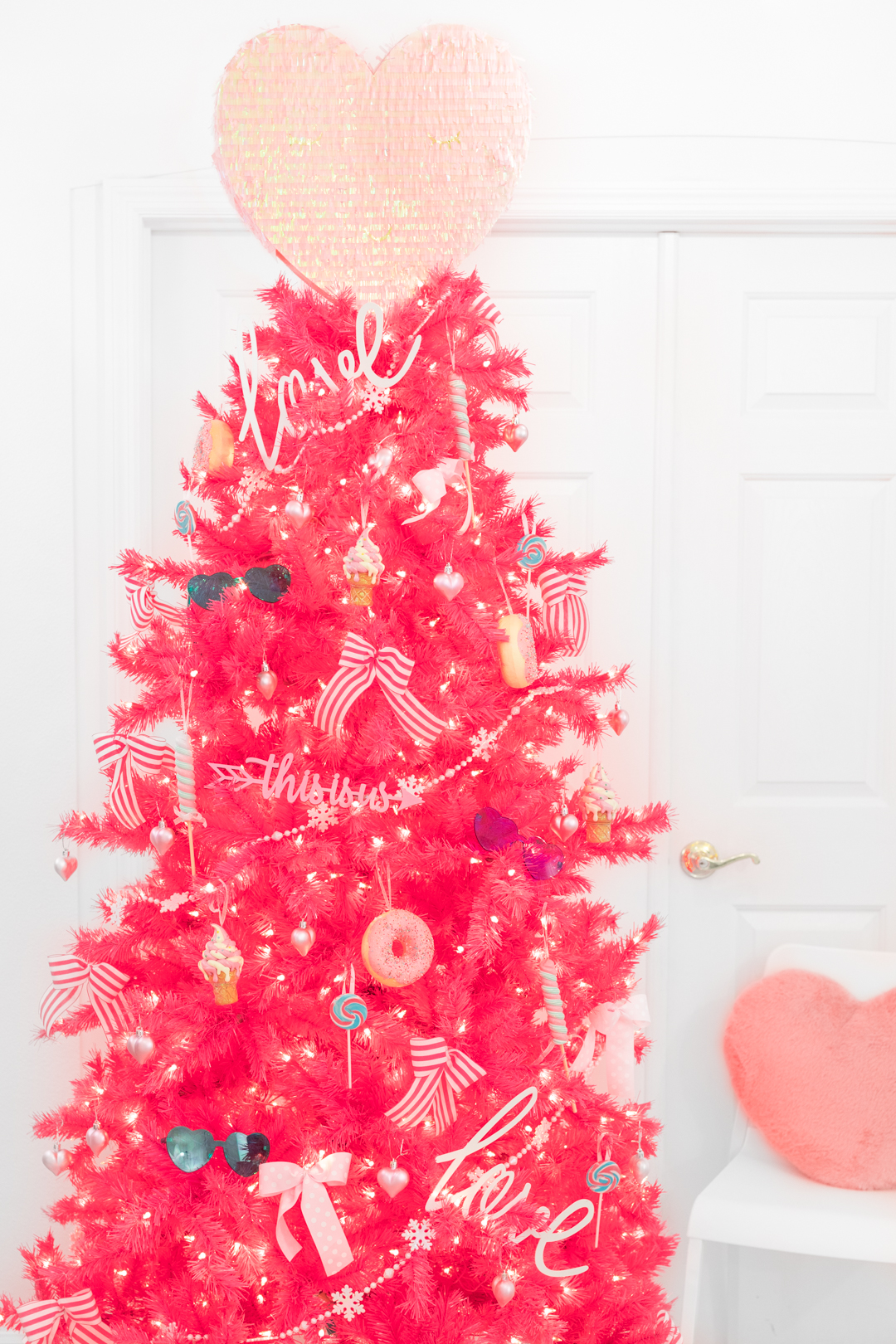 For a little color variety, I added some cute heart sunglasses for another fun touch!
Voila! Just a handful of simple swaps completely transformed this tree. I'm so thrilled with how it came out!
Before you go, make sure to go ahead and visit to see Amy's Farmhouse Valentine's Day Tree ideas now, too! I love the way she added cute pink decorations throughout the tree. Such a simple but stunning touch.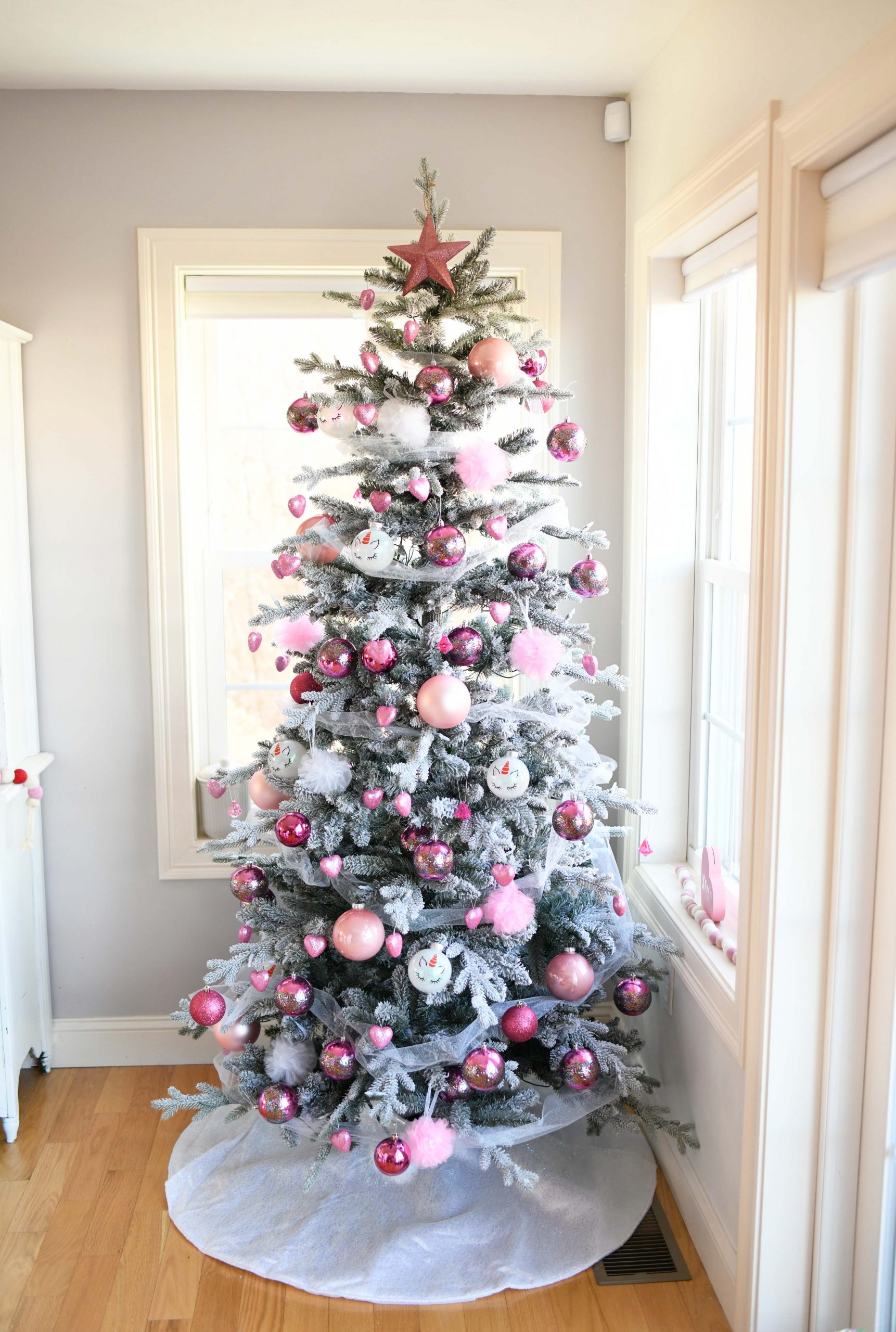 MORE FUN VALENTINE'S DAY IDEAS:
DIY Cookie Printable Gift Tags that are super cute and inexpensive.
DIY Valentine's Day Ice Cream bar makes for the perfect sweet celebration.
Host an Emoji Party to celebrate the holiday of love.
Pink Valentine's Day Tree
Here is list of the most gorgeous ornaments that you need to create your own perfectly hot pink Valentine's Day tree.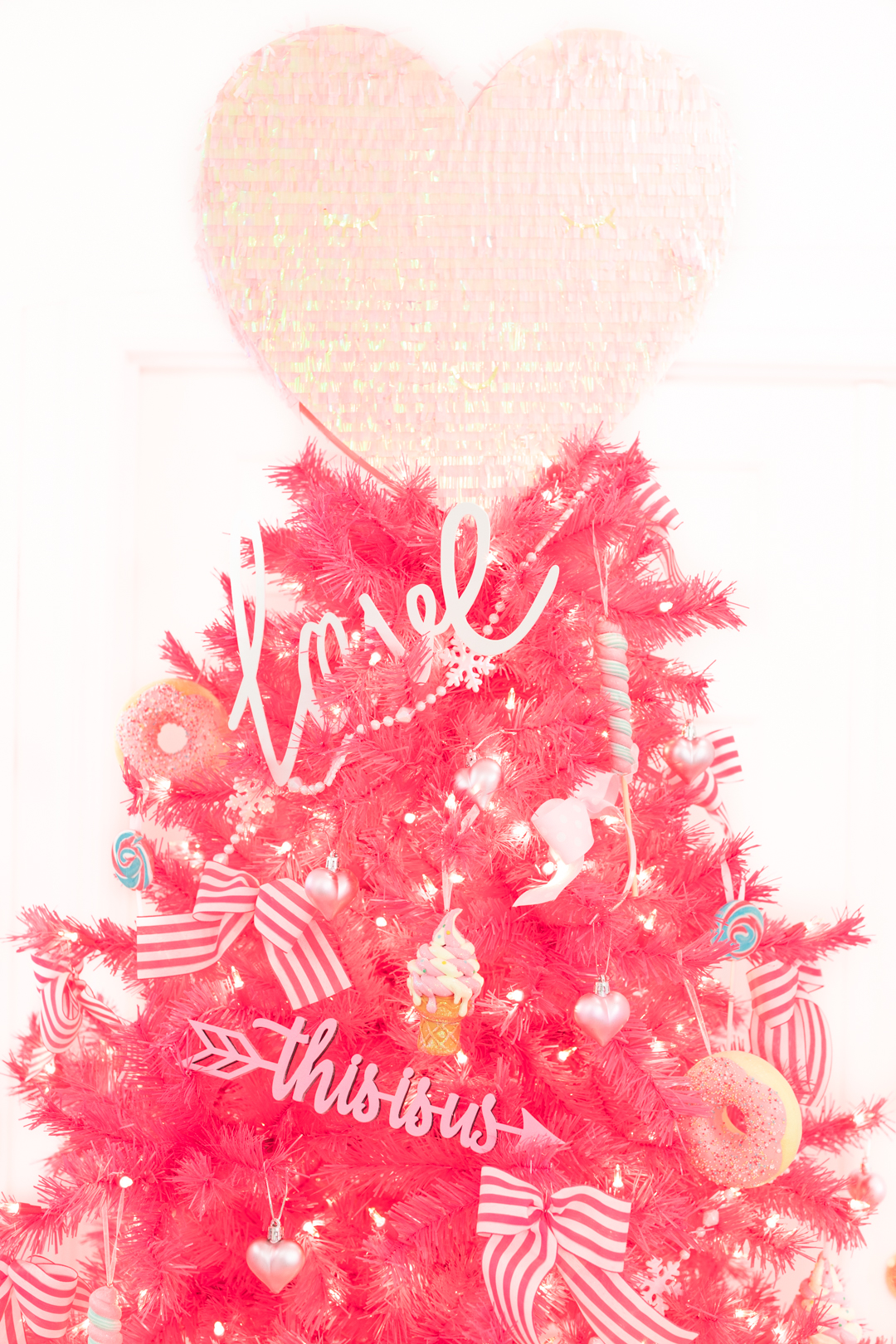 Do you do seasonal trees?