If I had to pick one of the sweetest days of the year, I'd have to say that it is Valentine's Day. From sweet gestures to tempting treats, it's such a fun day to celebrate. I'm going to show you how to take the holiday of love to the next level with a festive DIY Ice Cream Bar that your sweeties are sure to adore. This post is sponsored.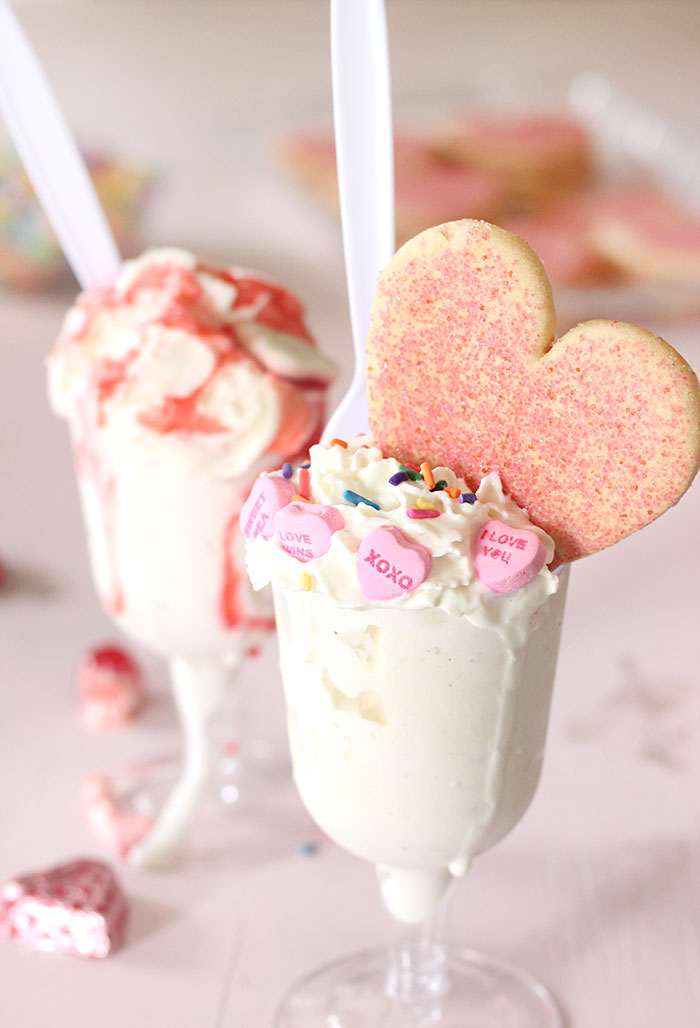 To get your Valentine's Day plans in order, plan a trip over to your local Family Dollar. You'll find everything you need to put together this special ice cream buffet on any budget. Let's dig in!
DIY Valentine's Day Ice Cream Bar
Creating a delicious dessert is easy when you create a DIY ice cream bar. Everyone gets to pick out their favorite toppings and it makes the occasion more memorable. We're going to get extra creative to turn our regular sundaes into something festive with these tasty finds.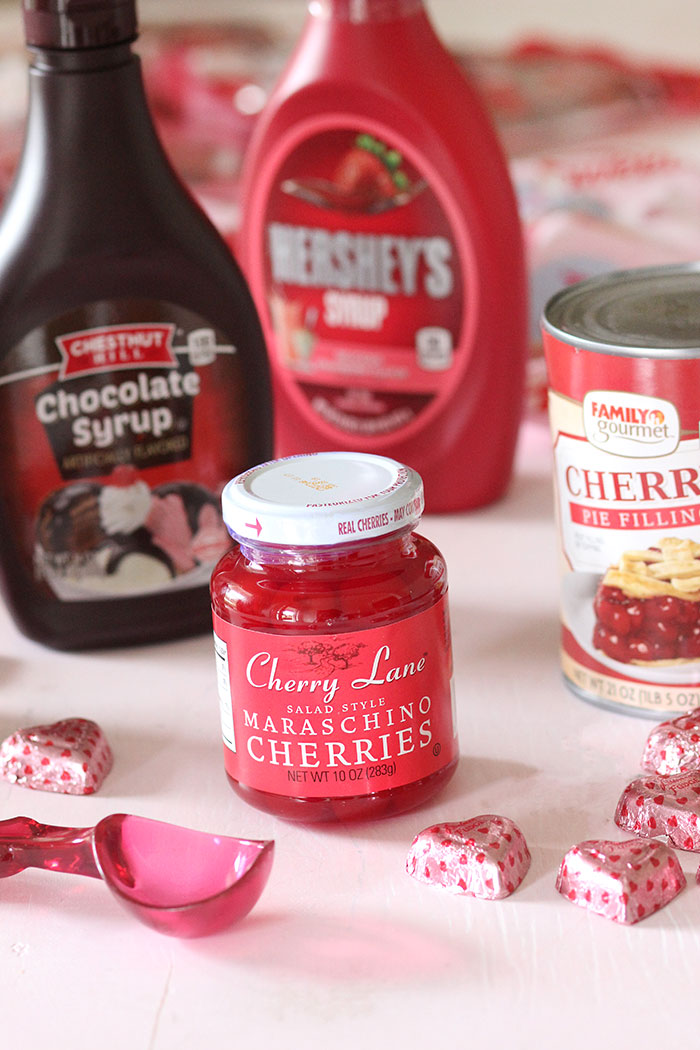 Family Dollar has so many fun Valentine's Day goodies this year. The heart-shaped candies are an absolute must for an ice cream bar. Hot picks? Conversation hearts, chocolate hearts and gummy hearts, too!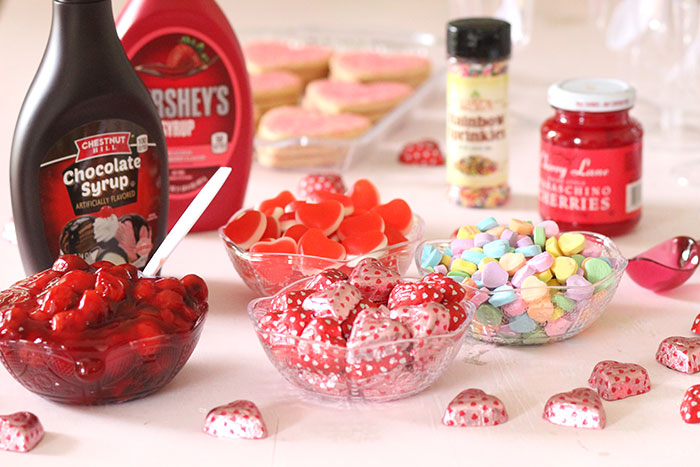 Add them to little bowls so that your family can help themselves. For more heart-shaped fun, check out their selection of cookies! I instantly fell in love with them!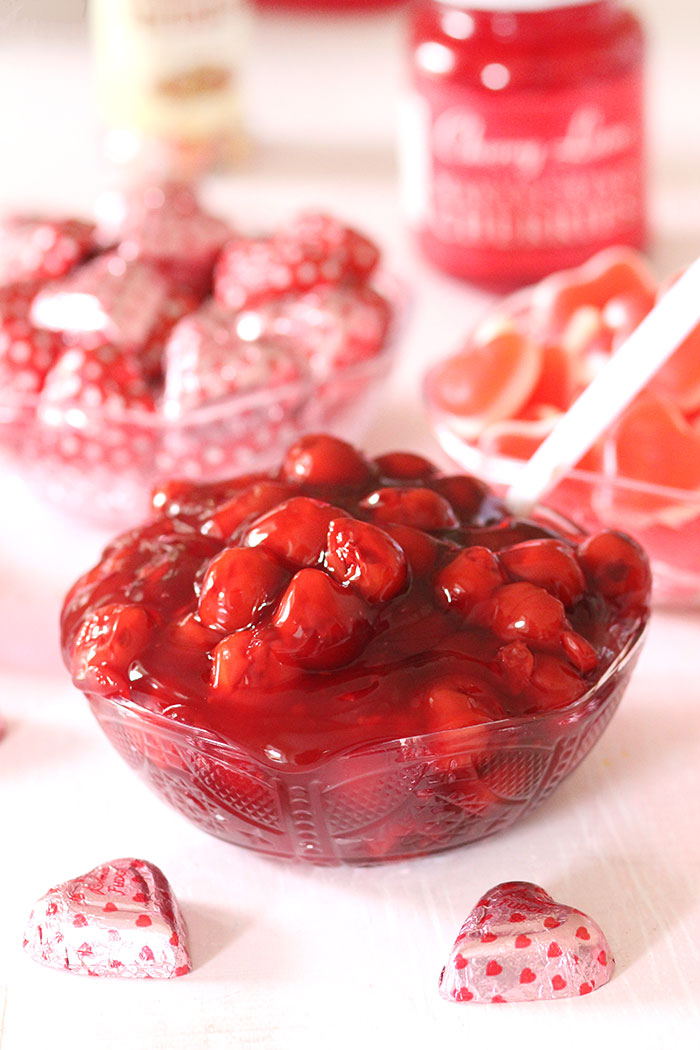 Other delish toppings? I recommend cherry pie filling, maraschino cherries as well as chocolate and strawberry syrups. Then for good measure, make sure to pick up some colored sprinkles, too!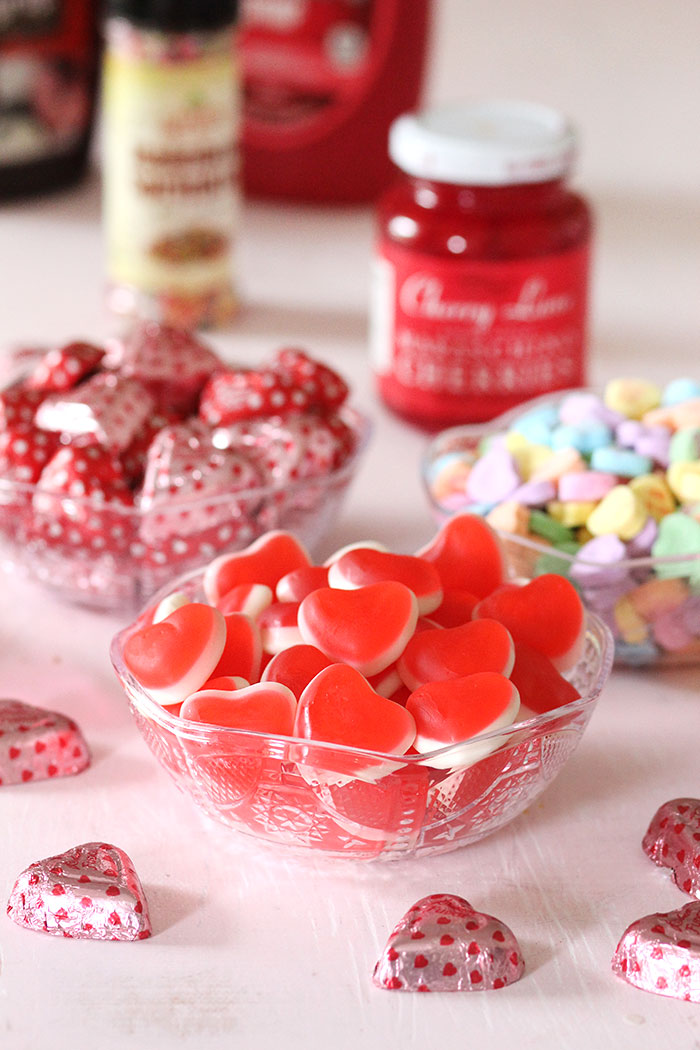 Last... but not least, don't forget to stock up on your family's favorite ice cream flavors. Vanilla, strawberry and chocolate ice cream flavors are the perfect base for any Valentine's Day sundae if you ask me!
Don't be shy! Have fun creating your festive treats. Valentine's Day only comes once a year, after all.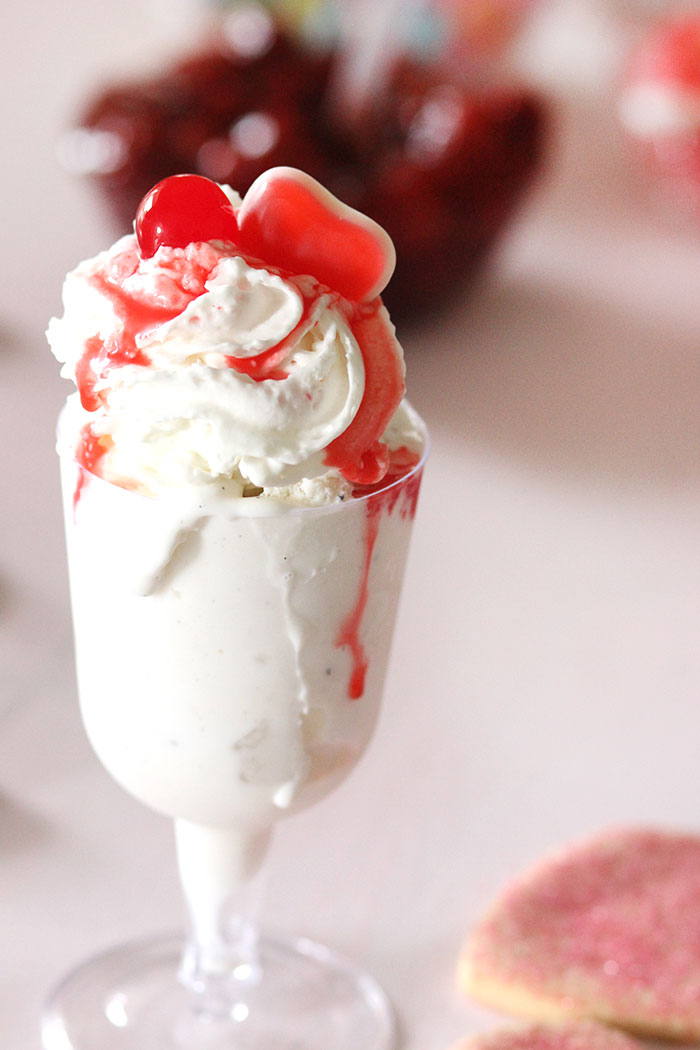 Whether you love extra berry goodness or dreamy chocolate, there is something sweet for everyone.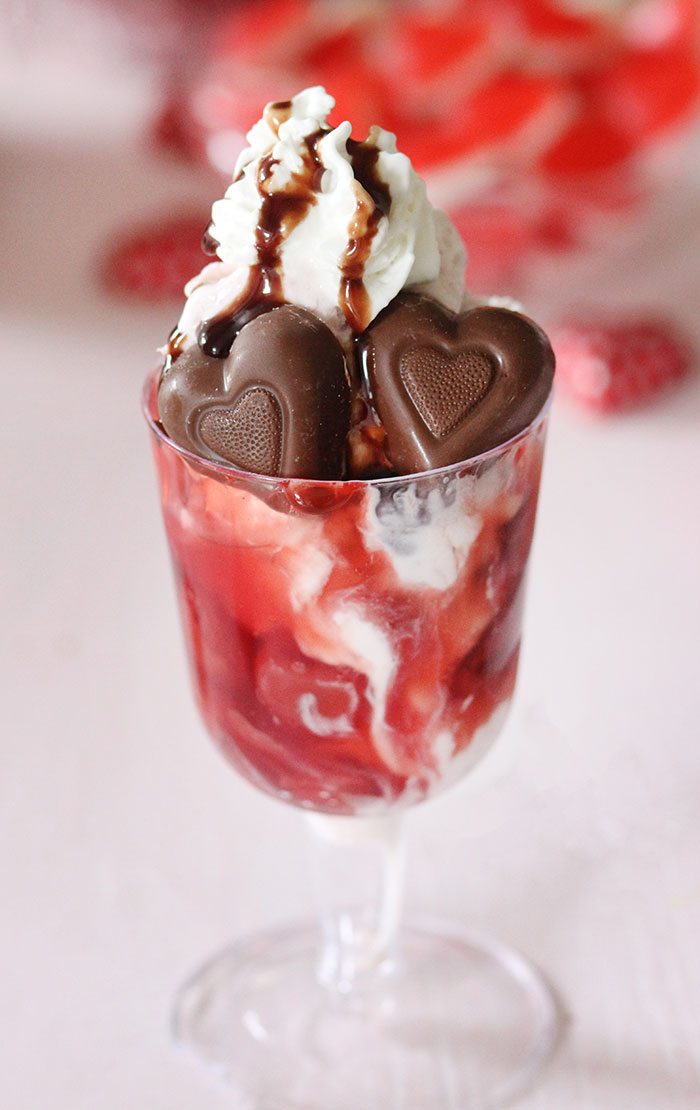 Start planning your special day by making a list of Valentine's Day supplies for your ice cream bar.