This year's theme for me is giving a personal touch with diy wrapping paper. I've done some cute versions, but haven't done much for men's gifts. So, on that note I have some fun and simple gift wrap ideas for men today! Plus an unbelievable steal on a holiday gift for men that you won't want to miss. This is a sponsored post about Dove Men+Care Holiday Gift Packs by Lunchbox, all opinions are my own.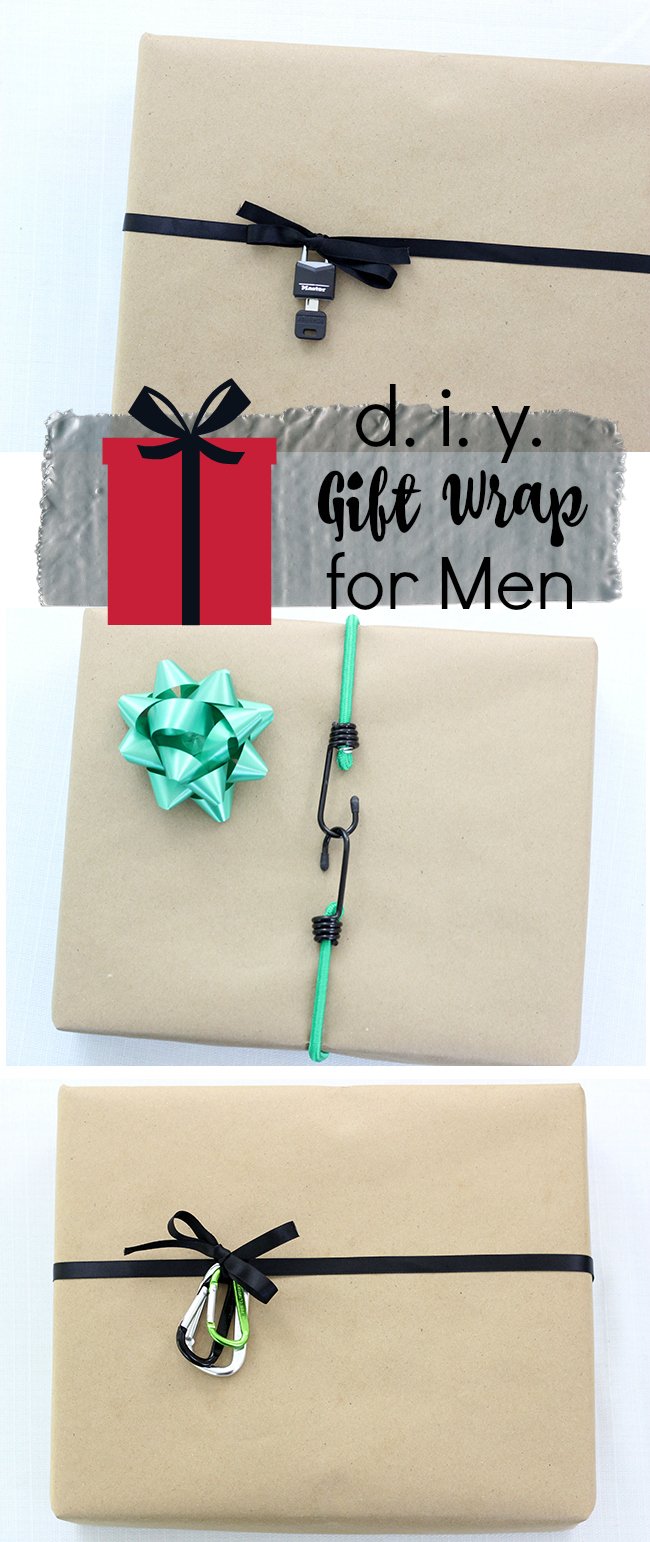 Picking gifts for men has always been a bit challenging for me. It's harder to get into the manly mind set. Without wracking my brain, I love easy shortcuts like a premade gift set for example. Especially, one that 's also a huge value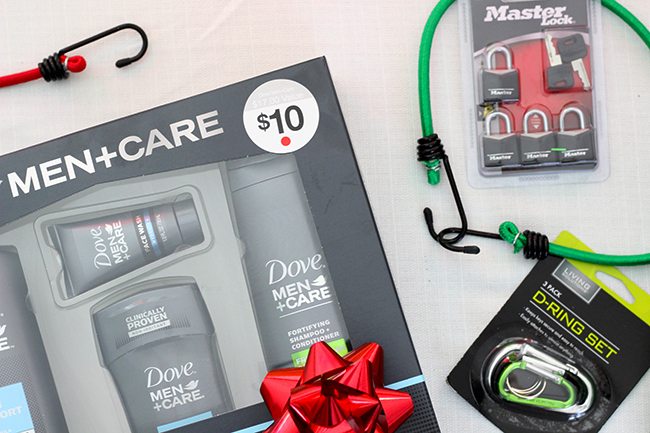 DIY Gift Wrap Ideas for Men
What I like about these ideas is that the items being used to wrap can also actually be used again by the gift recipient. Let's see!
1. The lock & key wrap. A multi-pack of these mini locks not only make for an adorable gift topper. Just stick the key in so your gift recipient can use the lock later. This one is definitely a favorite of mine. Just secure it onto your gift with ribbon.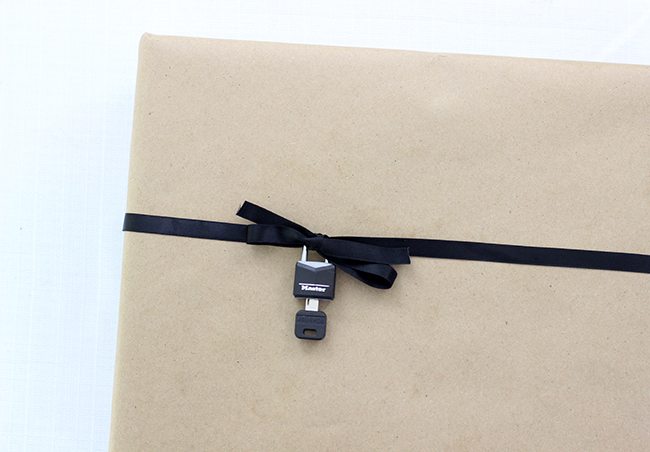 2. The stretch cord wrap. A handy man's dream… stretch cords. You can buy a multi-pack at Walgreens for a good price. This one is so easy. Just stretch the cord around the gift and hook to secure. Love it. Again, the cord can be used long after the gifting season.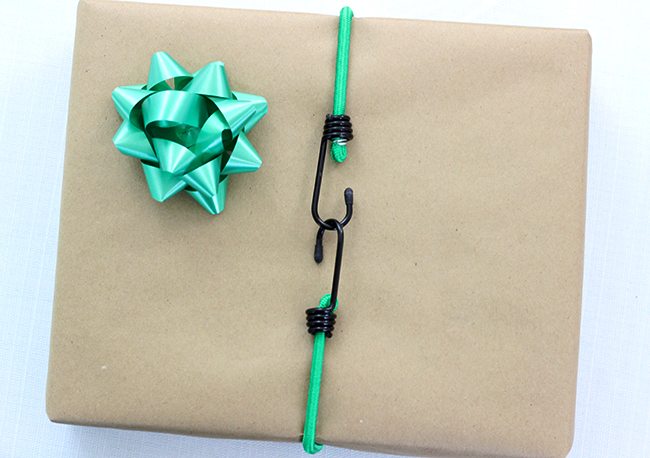 3. The D-Ring wrap. Deck your gifts with these clever rings instead of a traditional bow. Just so happens, I was able to pick up a 3 pack with festive colors. Just secure with ribbon to the gift. That's it!
Read this for more gift wrap ideas for men ideas!