Are you planning a fun celebration for the 4th of July? What about a little twist and taking you're party to the next level by adding a little "aloha spirit"? I have to tell you, planning and gathering up my best budget friendly Luau party ideas was a blast! I'm hoping to share some inspiration for implementing a little unconventional twist to your upcoming BBQs. This post was sponsored by KING'S HAWAIIAN® and I was compensated to write it. Regardless, what I have written is my own opinion and experience, and I hope you find it of use.
These unique party ideas are inspired by King's Hawaiian products, you see they believe that sharing remarkable food and laughter with family and friends makes life sweeter. It's what they call the "Aloha Spirit" as I mentioned earlier. This spirit is infused in everything they do. They want to encourage us to make our lives more delicious by looking at things from a slightly different perspective. Challenge excepted! How could I go wrong?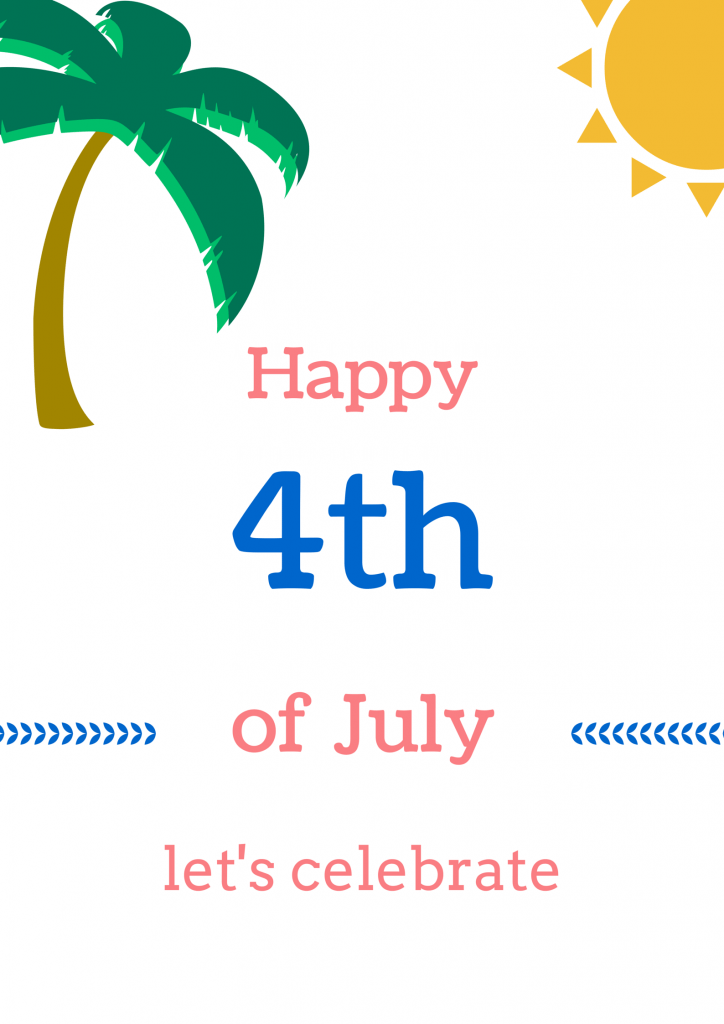 --> DOWNLOAD THIS FREE 4th of July Party Sign pdf to get your party started!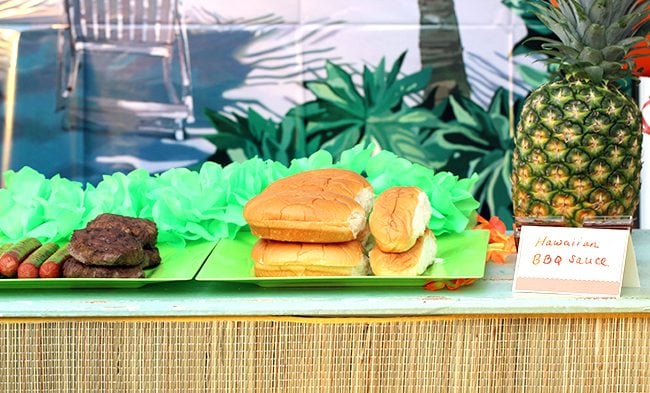 With their innovative beliefs in mind, I headed out to Walmart to see what how I could get creative to shake things up on the party front.
Luau Party Ideas
Leis are always a must at a Luau. But, you can incorporate them into your decor to stretch a budget. Think outside the box and use them for table decor or in place of garlands. You can cut them and attach to each other to string out along ledges, your party spread table or over doorways to start. I found 2 packs at Walmart for only .97!
Decor shortcuts. Get creative and shave money off your party costs by trying to achieve your decorations another way. I really loved the idea of decorating my party table with one of those grass skirts, but they can get expensive. While cruising the aisles at Walmart, I spotted a grass beach mat. I tacked it to my table and saved myself at least $10. The grass beach mat was only $3.47.
Add a backdrop. Adding a backdrop is another great way to add a big pop to your party scene. It's also an affordable way to provide a background for photo opps too! Total win. The one I used was under $7.
Inflatable decorations can a great way to add large attention getting decor to a themed party. For my Luau, a palm tree was a must. The one I chose was under $4 and it can be deflated and reused for future parties too!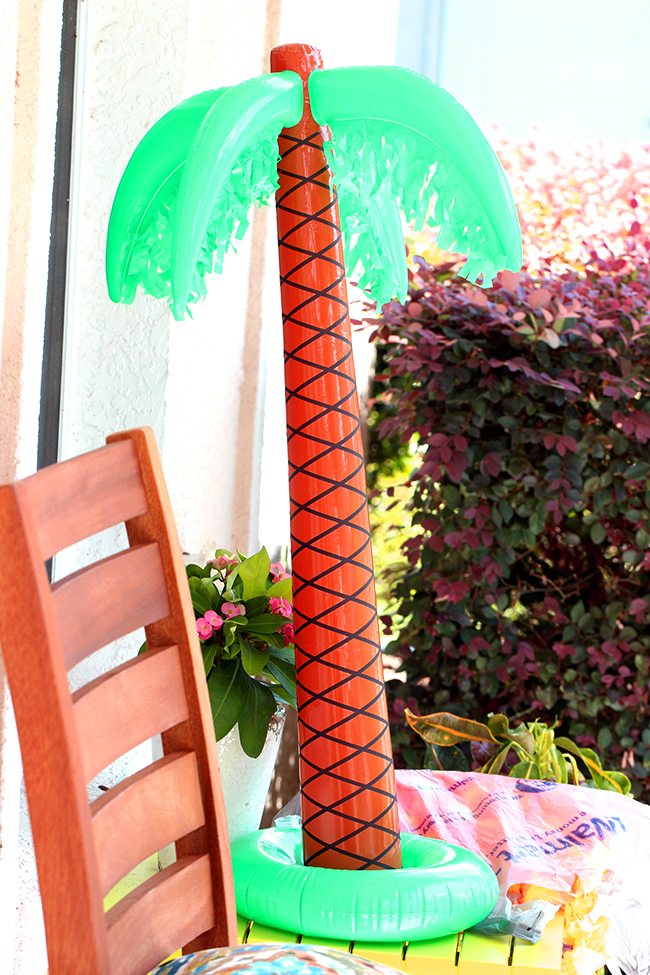 Keep party food simple, but nail it! For a Luau theme, adding a tropical and unique flair to your food is a must. It can be made easy by taking grilled hot dog and hamburger serving to an all new high.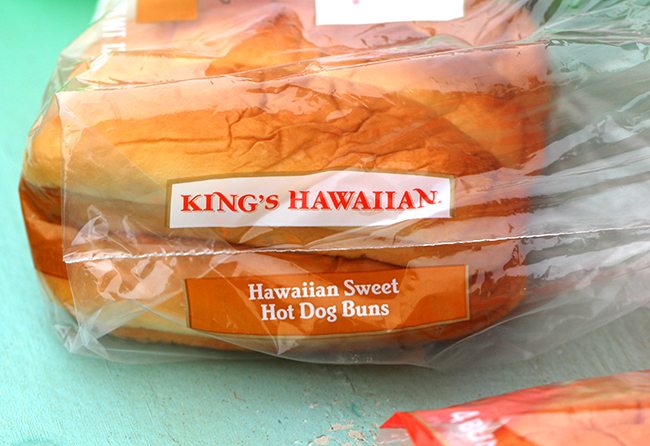 With the help of King's Hawaiian hot dog and hamburger buns, it's so easy to add some unexpected flavor. They are slightly sweet, flavorful and have a great consistency.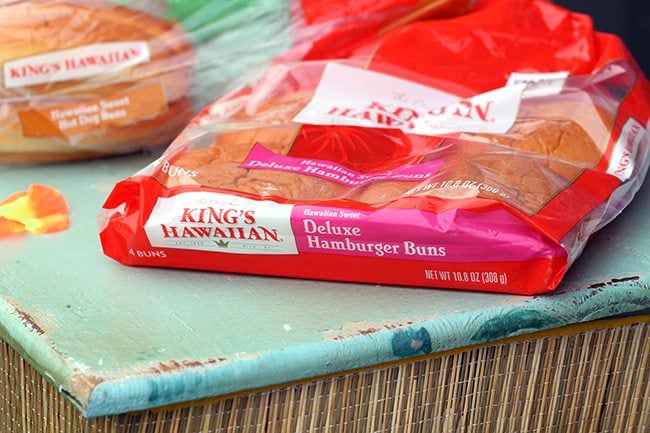 It's a simple and effective way to offer your guests something new and exciting all while sticking with the Hawaiian Luau theme. Why stick to the same old plain buns when you pack a lot of punch with these?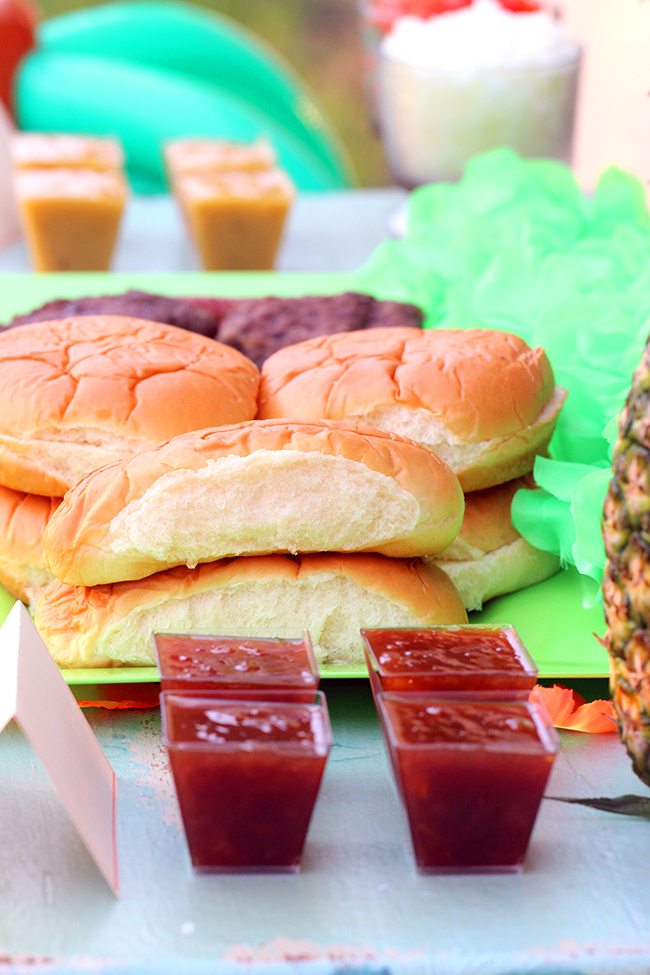 Add tropical flavors simply. Sure, you could look up complicated recipes, but you don't need to. You can use a simple flavors like pineapple and add it to pre-made sauces to take things to another level. Combined with these tasty buns, you'll have a delicious combo. I made my own Hawaiian Mustard & BBQ sauce by implementing this simple idea.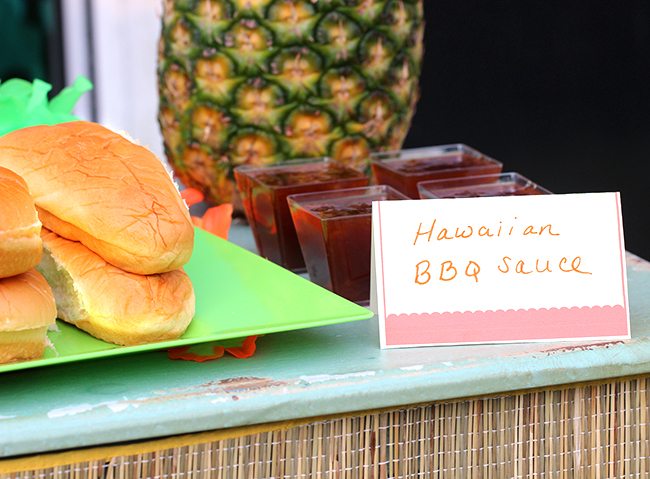 Hawaiian Mustard
Ingredients:
1 cup honey mustard
¾ cup of pineapple ice cream topping
Simply combine and it's ready to serve!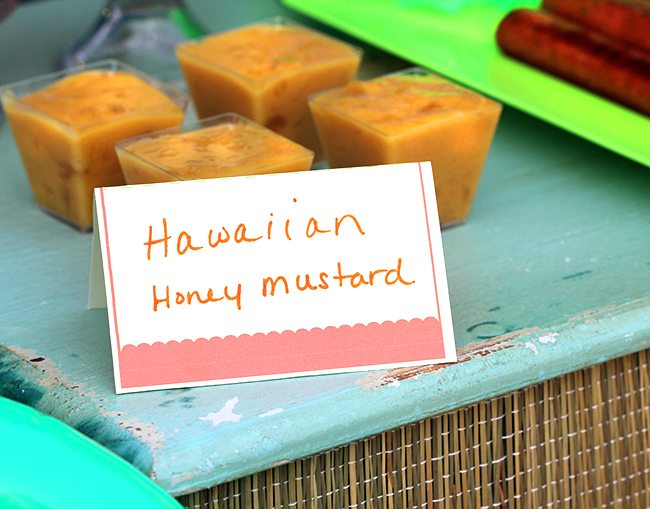 Hawaiian BBQ Sauce
Ingredients:
1 cup honey bbq sauce
1 cup of pineapple ice cream topping
Simply combine and it's ready to serve!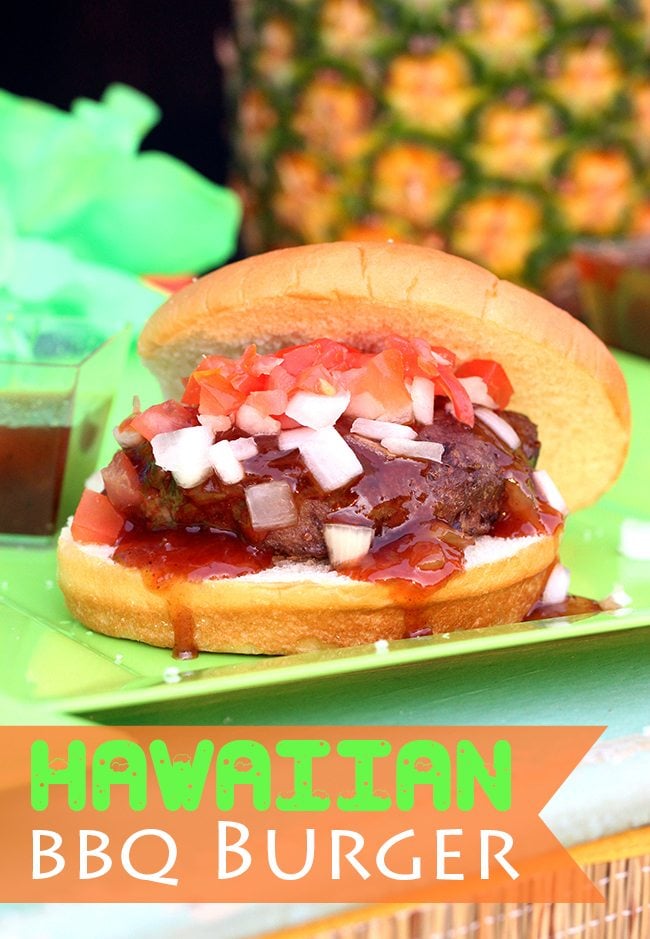 Give guests options by setting out the sauces and toppings of choice. To put together Hawaiian Burgers, I used the BBQ sauce that I made and added chopped tomatoes and onions. You could also add fresh pineapple slices too!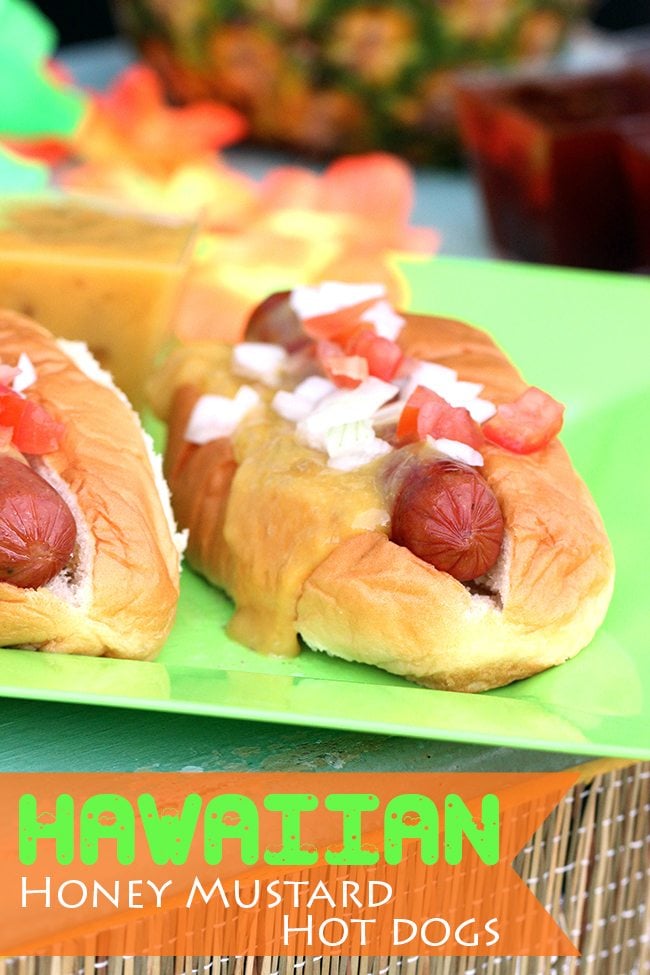 For Hawaiian Honey Mustard Hotdogs, I used the same topping options with my sauce. Truly simply and easy! It's a great way to provide Luau themed options and keep on a budget! Priceless!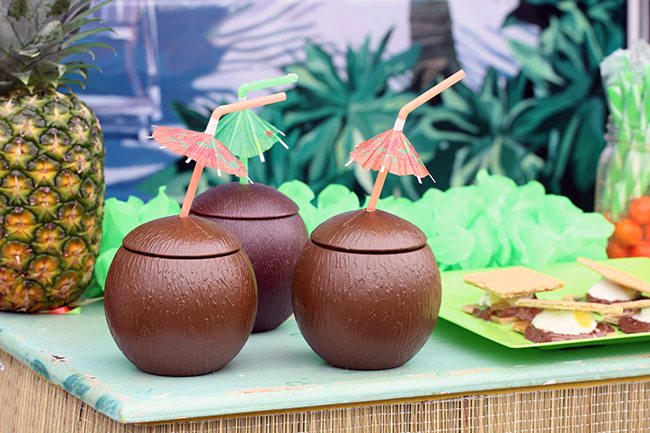 Add an umbrella to it! You know those classic umbrellas? They now have straws with them too. I picked up a pack for only .97 at Walmart! It's a simple and affordable way to make your beverages pop with an easy tropical feel!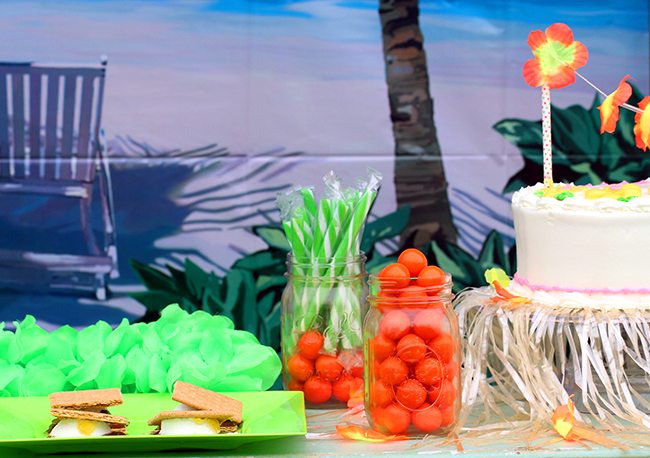 Keep desserts simple. Add jars of candy that match your Luau theme for an affordable way to add a pop! I also made Pineapple S'mores by using graham crackers, chocolate, marshmallow and spreading a little of the pineapple ice cream sauce on top. Such an easy sweet bite with little effort.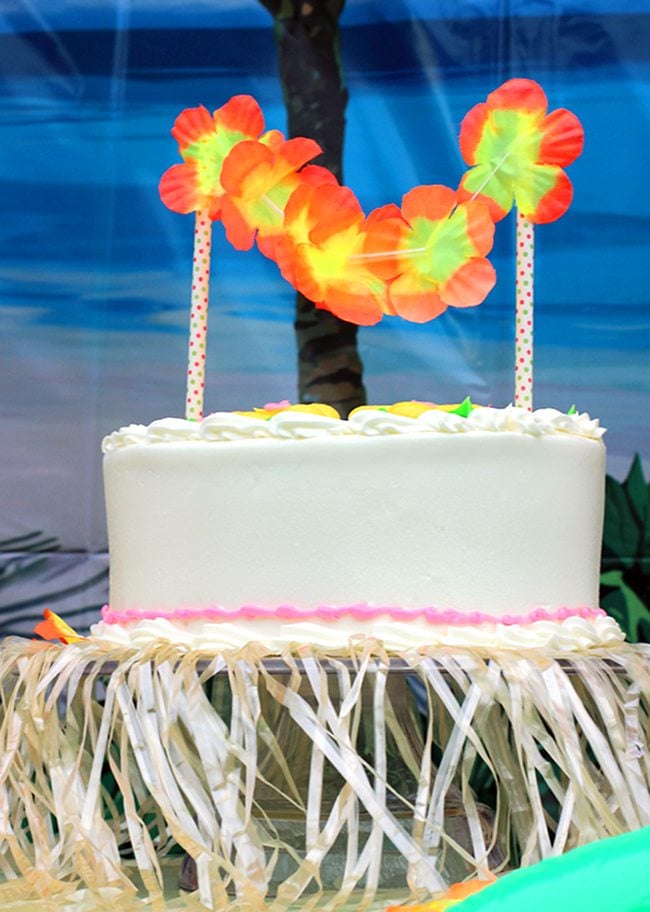 Make a Lei Cake Topper. To add a Hawaiian twist to a cake, make your own Lei topper with one of those super cheap Leis that I mentioned (2 for .97). I simply cut a portion and used glue dots to adhere the corners to paper straws that I had on hand. Place it on top of your cake and it will fit your theme with little fuss! For an added serving twist, purchase an infant or small child's size grass skirt to place underneath too. Pretty nifty!
So, what do you think? Are you ready to plan a Hawaiian Luau for your 4th of July BBQ too?
You can save on your King's Hawaiian purchase with a sweet money saving coupon to use at Walmart!
Save $1 on TWO (2) KING'S HAWAIIAN® Hamburger, Deluxe Hamburger, Hot Dog Buns, Mini Sub Rolls, or 12pk Dinner Rolls. Print your coupon now!
What are your plans for the 4th of July? How do you add your own unique twist to party planning?