Time flies, doesn't it? It's already time for our monthly Pinterest Remake project. This time around, I found something super fun that's totally perfect for summer. I'm calling it the Floating Pool Noodle Toy Bin or Pool Toy Storage. Basically, a cheap DIY that will be awesome for rounding up pool toys.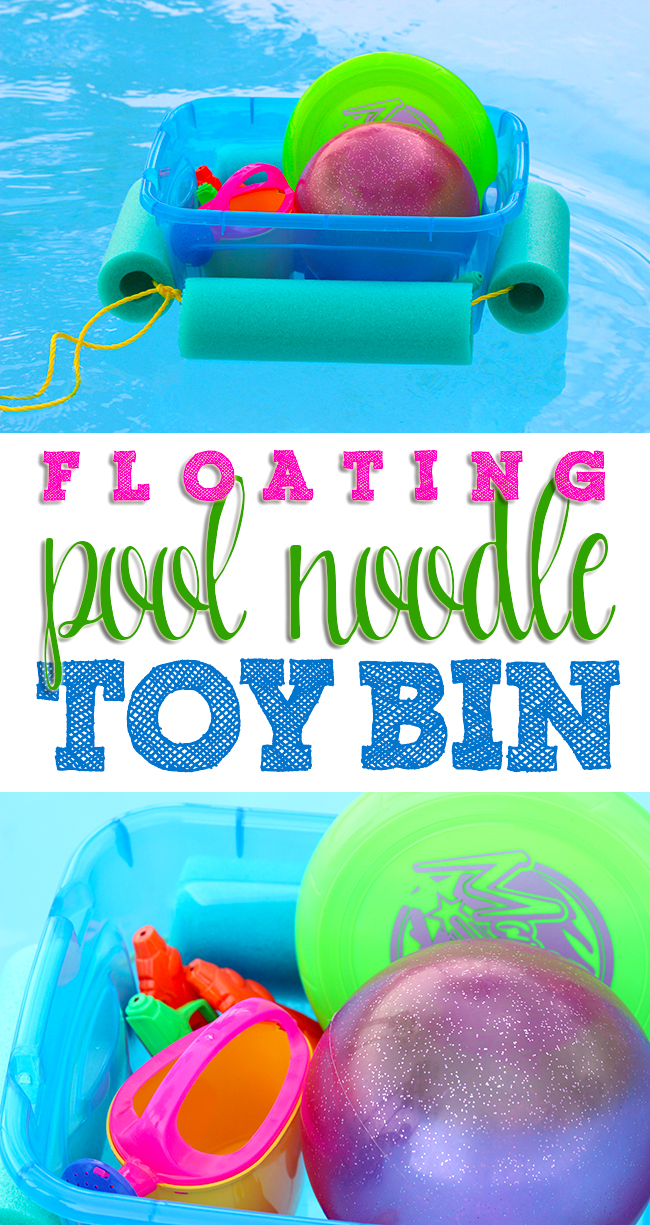 Before I jump in, I wanted to share my previous fun Pinterest Remake projects too. Make sure to pop on over for a visit.
For this month's fun, the original pin that caught my eye was this "DIY Noodley Beverage Boat". Like, seriously. Genius and dirt cheap to make. We're having company in a couple of weeks and we'll be rallying up the kids and taking them to the pool a lot. I thought it would be so cool to make one of these, but to use for storing toys! Plus, it it has a rope that can be secured to a rail so it doesn't float away.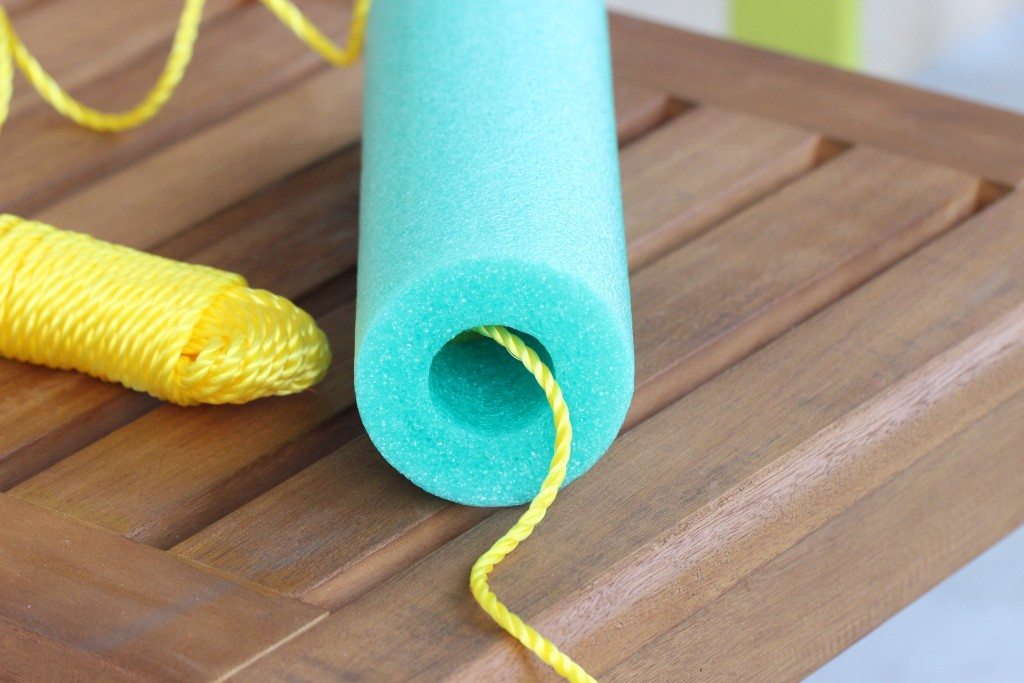 Supplies needed:
1 Pool Noodle (Larger regular sized, not slim)
Small Storage Bin (Mine is 12 qt, 15.41" x 11.73" x 6.94")
Waterproof Rope (I used poly rope)
Measure the storage bin that you use to get the best widths to cut your pool noodle. I just used a sharp and thick kitchen knife to cut the noodle. For mine, I cut the two longer pieces into 11" for the long sides and 7.5" for the shorter sides. Then, you simply insert the rope in the center of the pool noodle and string them all together. Secure by tying tightly, leaving enough extra rope to use as a handle if desired.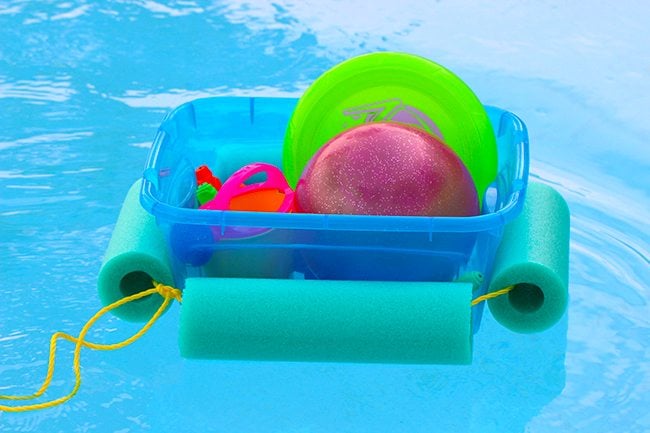 Mine seemed funky at first, but it worked out perfectly when put into the water. I just love it! Totally can't wait to show it off when my friends get down here! Yay!
Want more fun Pinterest Remakes? Make sure to check out my friend's projects too!
I'm kind of a collector of amazing ideas, so make sure to follow me on Pinterest NOW. 😉