Move over spring cleaning… spring crafting is MUCH more fun! It's a far more exciting way to bring new life into your home to celebrate the warmer weather. This is a sponsored post with Tuesday Morning, all opinions are my own.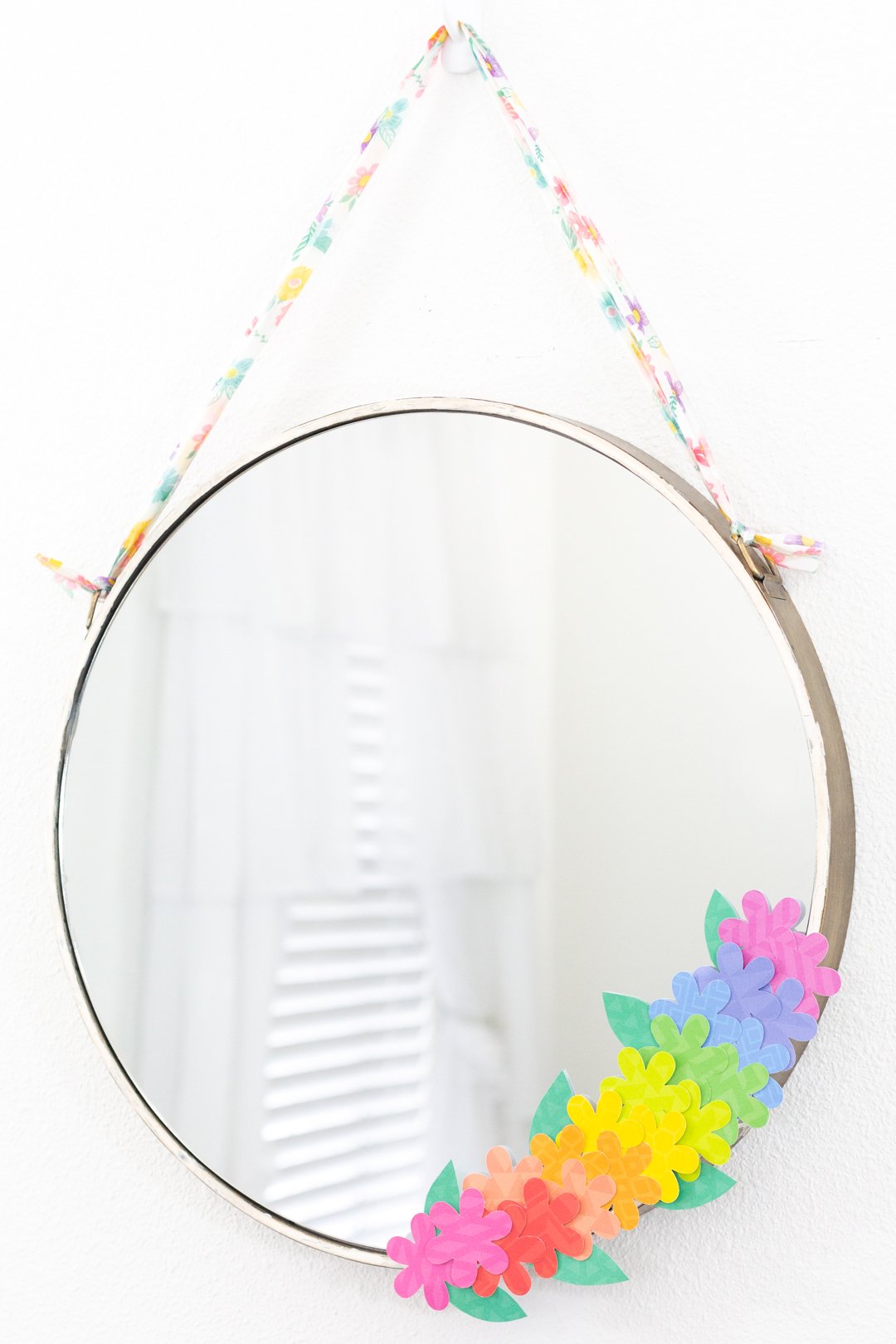 To look for some fun ideas this year, I hit the craft aisle at my local Tuesday Morning to get some inspiration and I LOVE what I came up with. I was REALLY surprised at their selection! Had no idea it was so extensive! Bonus! Enter this DIY Flower Rainbow Mirror made extra pretty with specialty stationary paper and more.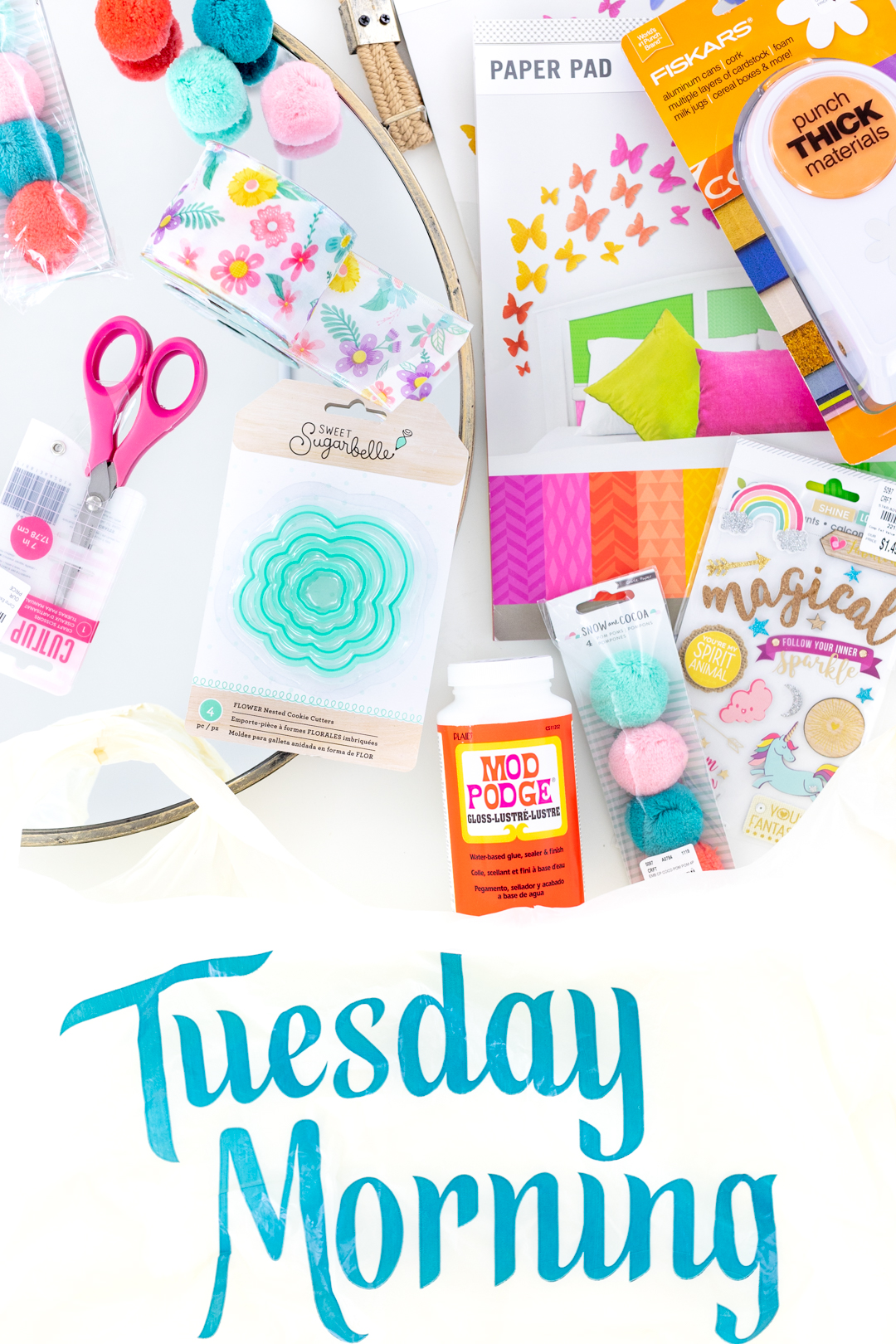 From unique speciality paper to scrapbooking kits, they have offerings for crafters at any level. It's hard to believe with as many times that I've visited the Tuesday Morning , I never really spent time down the craft aisle and I was missing out. That's why I'm excited to share the news with you today so that you can take advantage, too.
Another perk is that it's a great way to save on crafting supplies giving you more reasons to get your DIY on this spring! On that note, let me show you how easily I took a simple round wall mirror to all new heights. Best part is that I made the spring touches temporary so that I can decorate for every season. Basically, the diy that has endless crafting possibilities.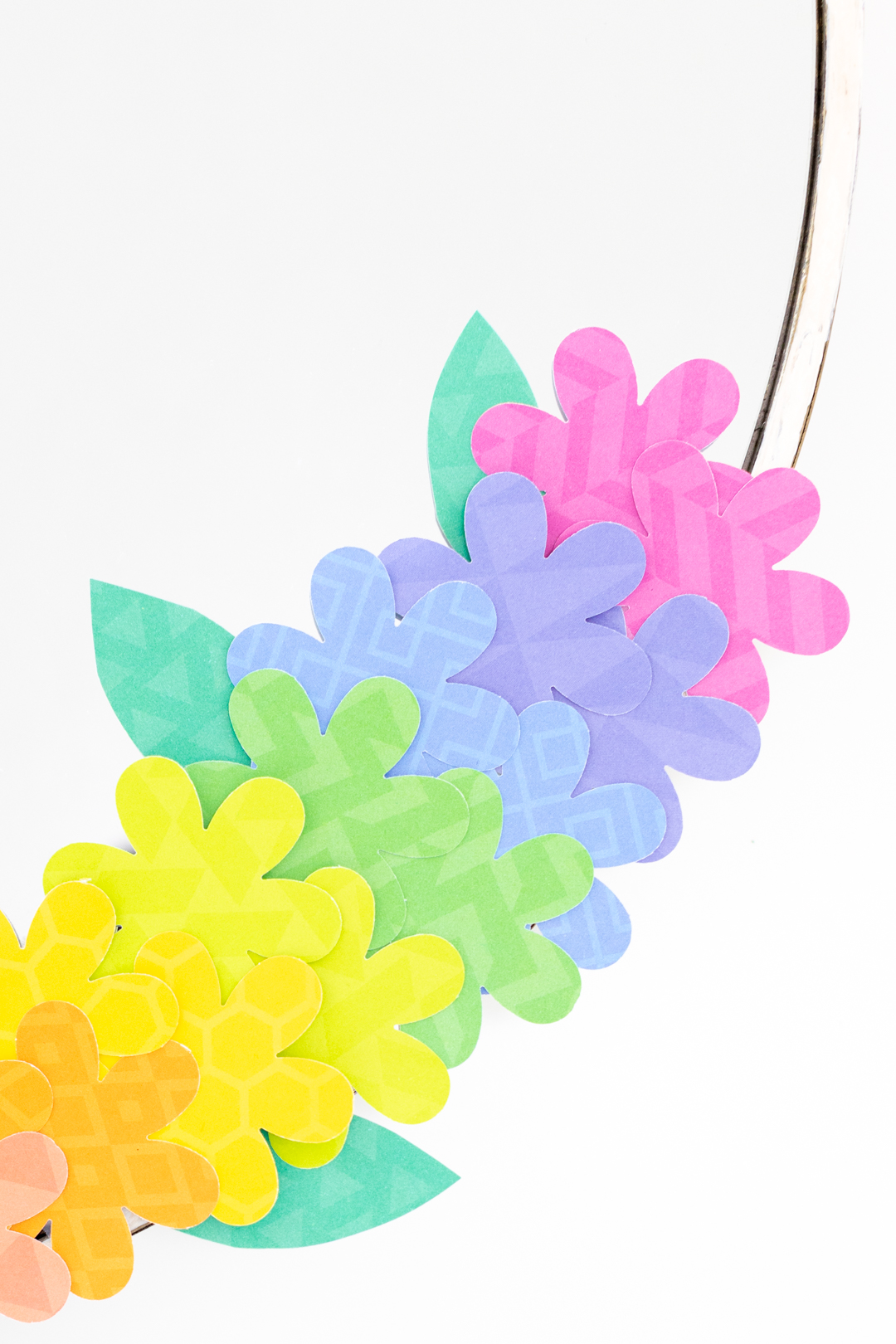 DIY MIRROR FOR SPRING
What I love about this super easy DIY craft for spring is that you can make it as simple as you like or you can make it more permanent. I will share how in a minute, let me tell you the simplified version first.
Here's what I used:
Round Hanging Mirror
Specialty Paper in Variety of Patterns & Colors
Flower Punch
Scissors and Tape
Just four simple things to make this magical floral mirror.
To get started, I chose the colors that I wanted to use for my flowers. The specialty paper I found was perfect for a rainbow look. There are SO many possibilities for this for almost any pad of fun spring patterns and colors. You could use this simple idea and create SO many pretty pretty things! Please do share yours with me if you make this. I'd love to see!
Before getting started, prepare your mirror for decorating. Clean it and even paint it if you want a different color. I removed the hanger from mine and gave it a spring makeover. I used a pretty floral ribbon that I found at my Tuesday Morning.
HOW TO MAKE PAPER FLOWERS
Here is what you need:
Specialty Paper/ Stationery Paper / Thick Paper
Stencil or Shaped Punch
When I was shopping for my ideas, I found two that could both work to see what I liked best. The first was flower-shaped cookie cutters and the second was the actual flower-shaped punch. I ended up totally loving the shape of the flower hole punch and also it was SO easy to use.
After punching out the exact amount of flowers I wanted to fill a corner of the mirror, I chose a contrasting color to cut leafs out. Since I chose a very simple leaf shape, I just freely cut them out with scissors.
Once I had the amount of flowers and leaves cut out and punched, I finalized the placement that I wanted and taped them together from the back side. When the entire design is taped together .I used more tape to adhere it to the mirror. Voila. An easy temporary decoration for spring that will allow us to easily change that later on for seasons or holidays if we like.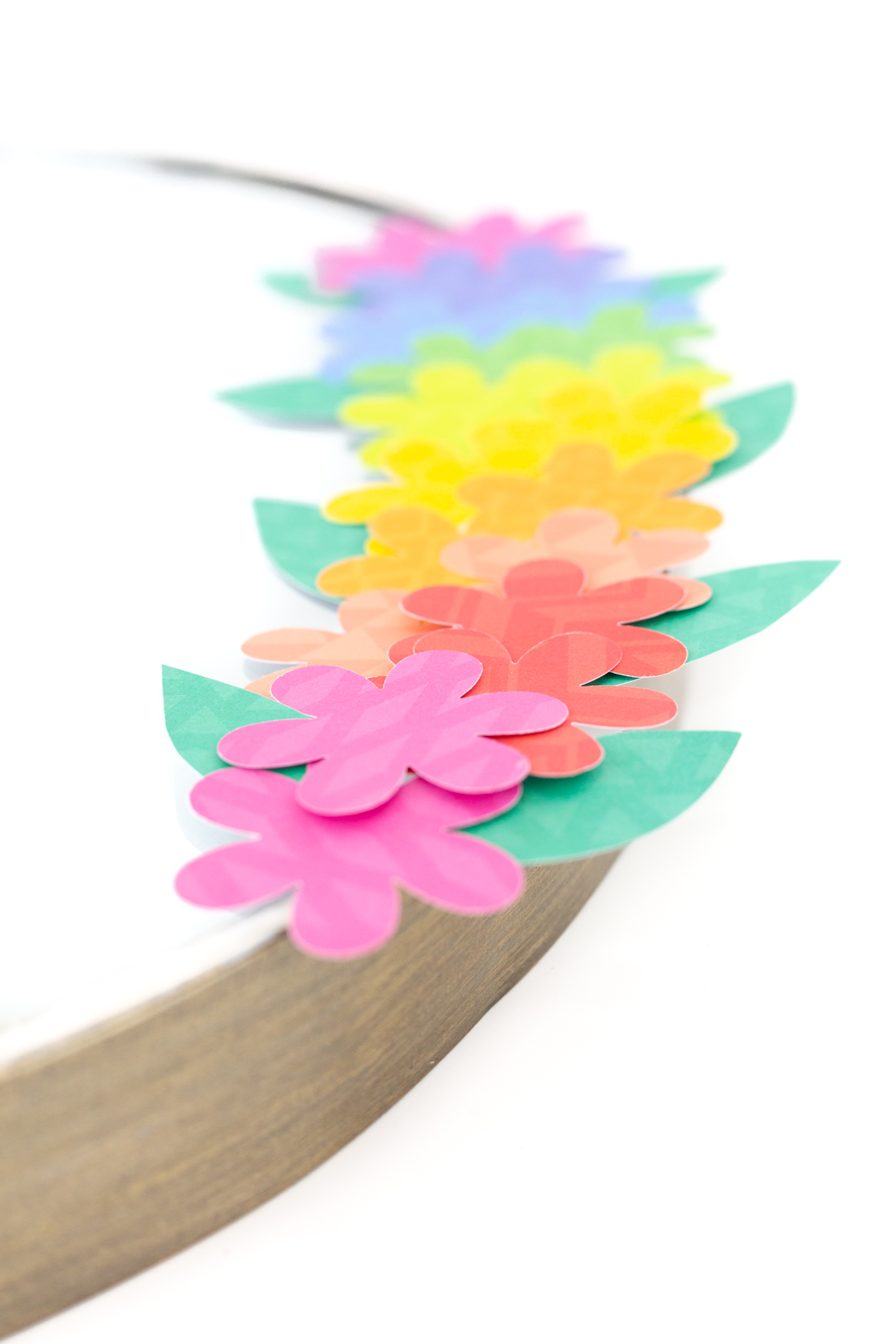 To make your mirror diy project more permanent, I would recommend covering your flower and leave shapes with Modge Podge. After they are dry, you can glue them to your mirror. Easy. peasy!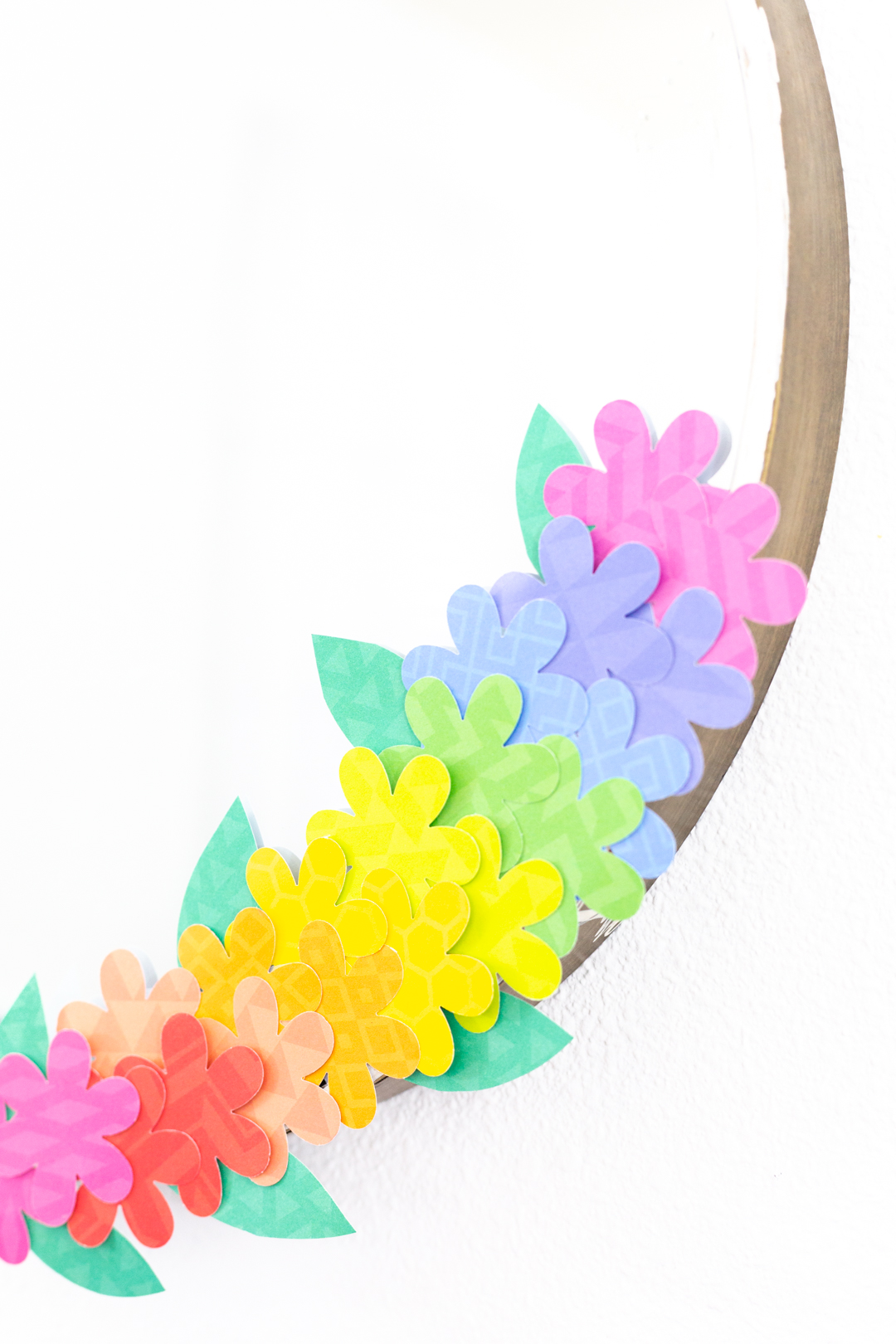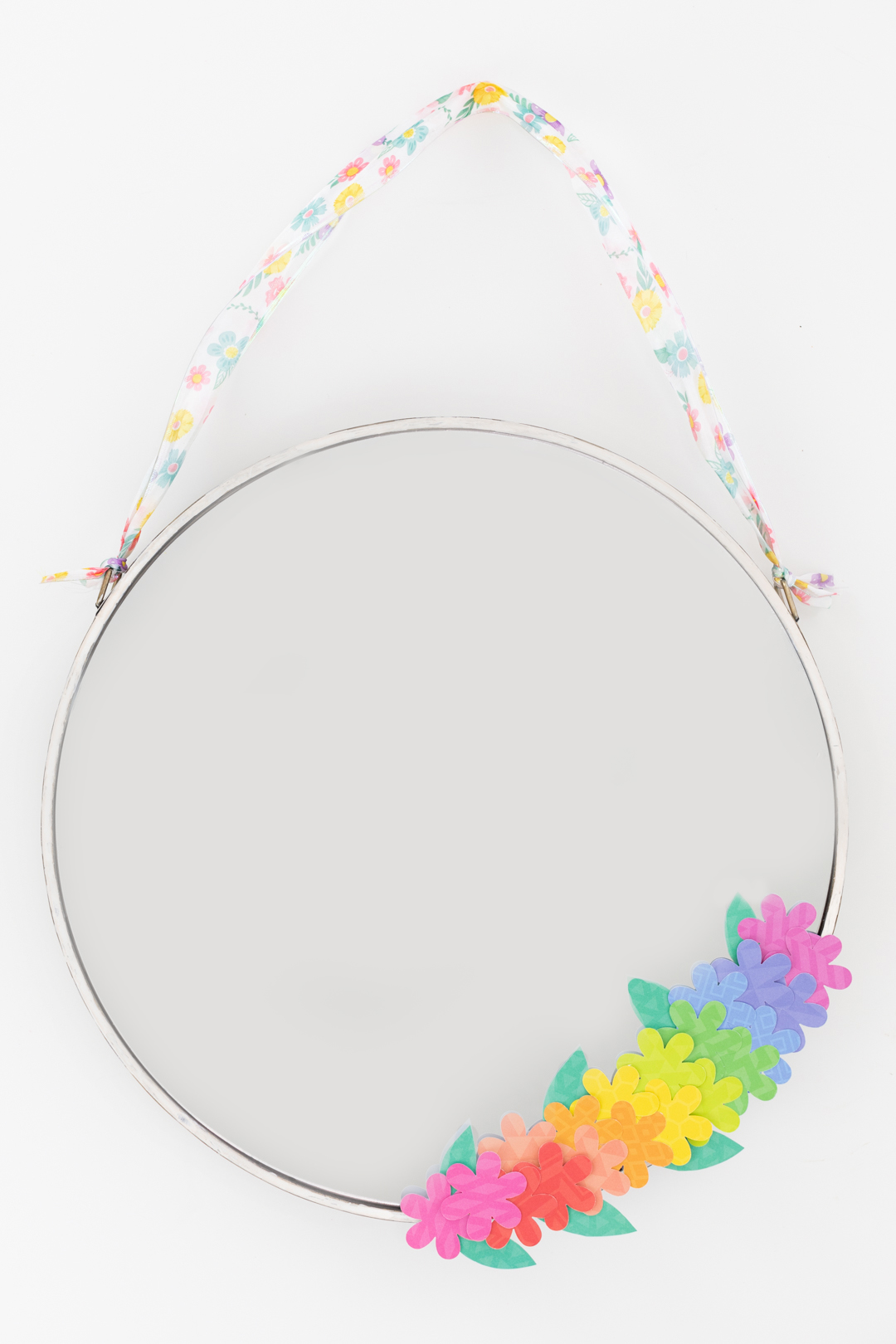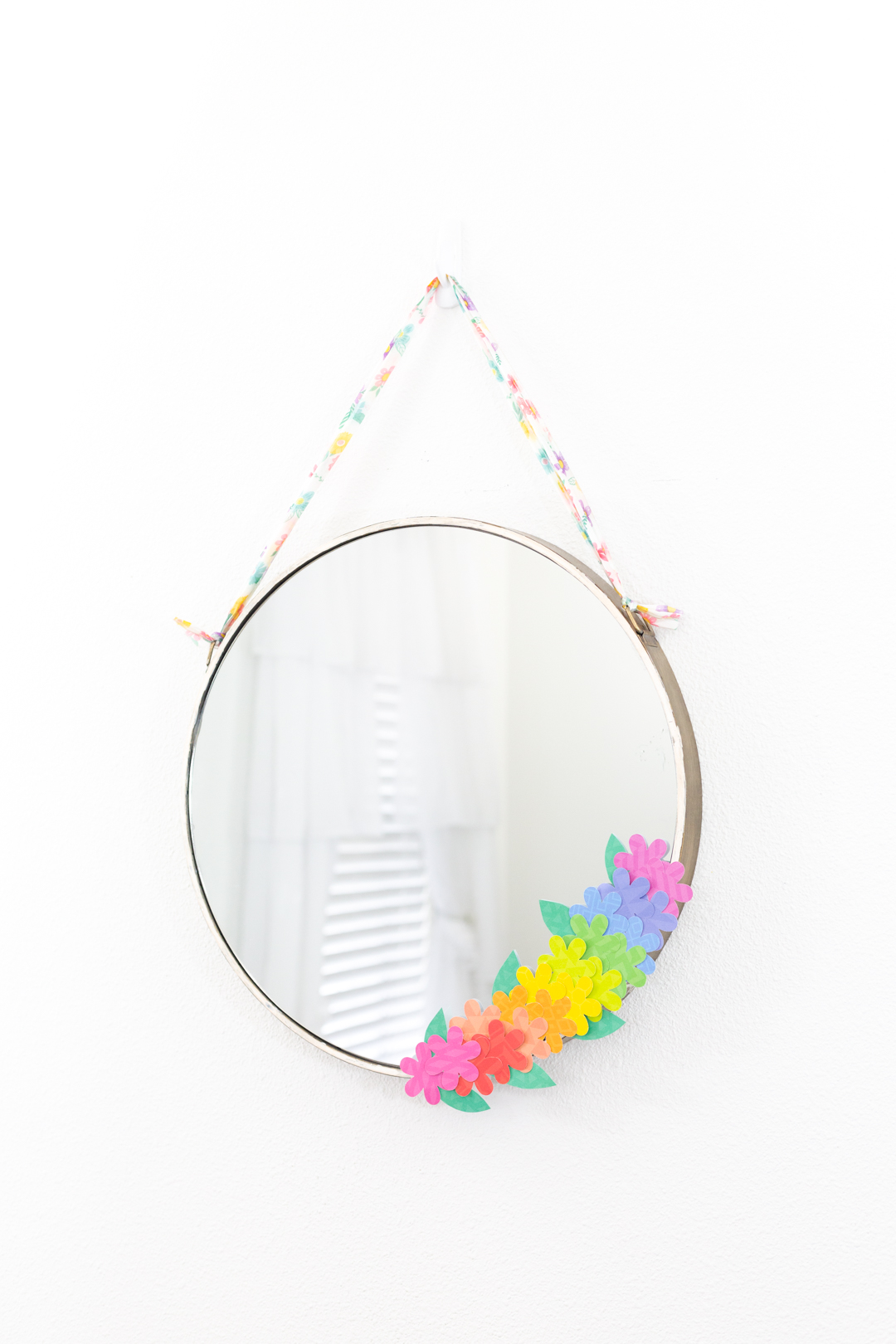 The crafting possibilities are endless when you visit the craft aisle at Tuesday Morning. They are a one stop destination for your spring DIY & crafts Find a local store here.