Time flies when you're having fun or when you're just super busy. I've been so busy that I haven't posted my Pinterest Remake in a long time now. Shame on me. Well, guess what? I'm back on it with another fun project, this time for Valentine's Day. I spotted this cute idea a while ago and put my own twist on it. So, let's make some Starbucks Cup Gift Card Holder. Let's do it!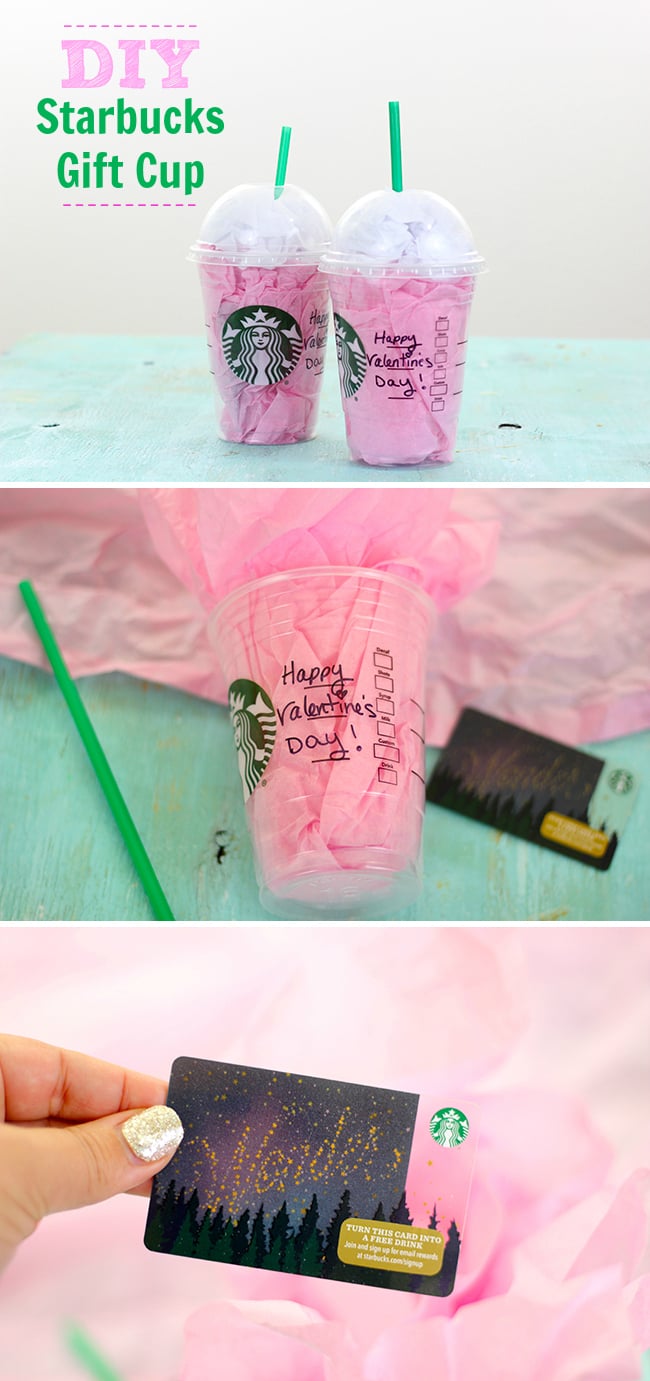 If you missed my other Pinterest Remake posts, let me tell you about it real quick. It's where I team up with some cool bloggers to remake an idea that we find on Pinterest and put our own twist it. My inspiration for this idea comes from many places, but this is a great example of using a cup as a gift here on Pinterest.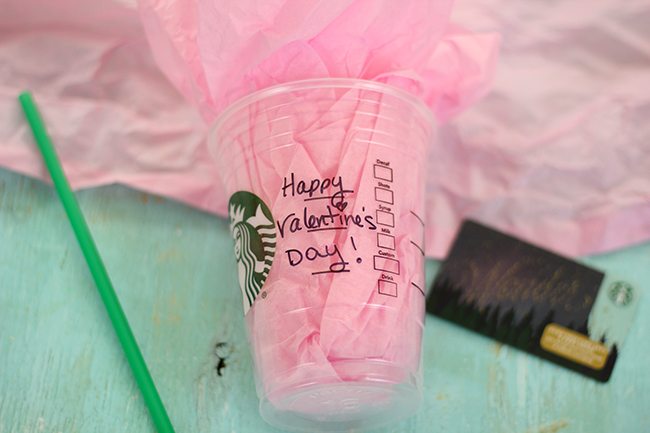 All you need is a clean Starbucks cup, make sure to ask them now to write your name on it if you plan to upcycle. You could also ask to purchase an empty cup which would make it extra easy because it will be clean and ready to use. Then, you'll need some pink and white tissue and of course a Starbucks gift card to put inside!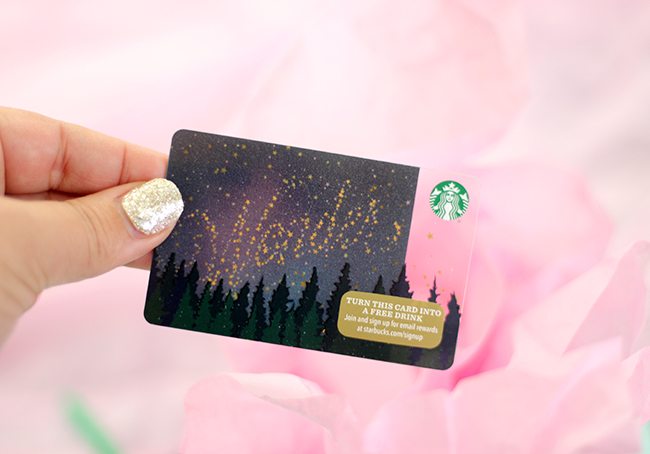 Starbucks Cup Gift Card Holder for Valentine's Day
This is so easy, it probably doesn't need much explaining. I put the pink tissue into the base of the cup and placed the gift card inside. Then, tuck the tissue into the cup neatly. If you want to use a straw too, make a whole in the tissue using scissors.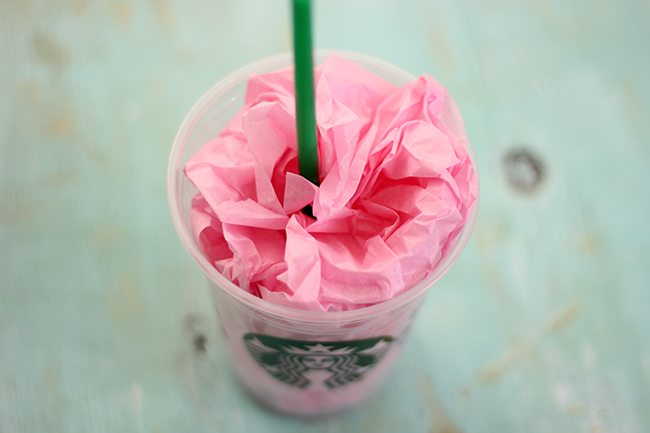 Then for the faux whipped cream, gently crumple up half of a sheet of white tissue and "cup" it to shape it. Again, if you plan on using a straw, make sure to cut a small hole through the center of the cup. Finally, place the cover over the cup..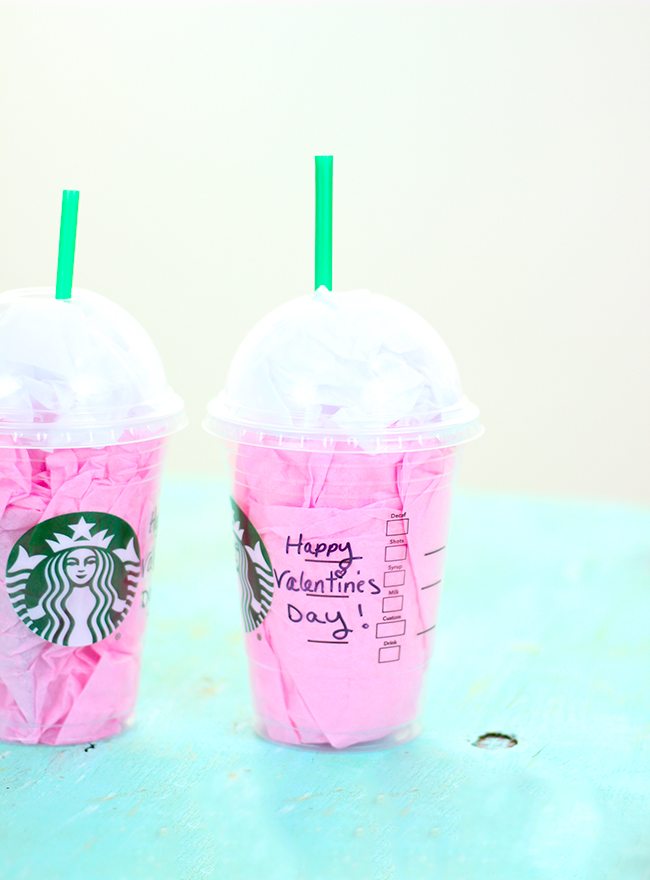 As a finishing touch, write Happy Valentine's Day on the side of the cup. I wanted to use a pink sharpie, but it didn't show up well, so I stuck with using a black Sharpie. And, that's it. In just a couple of minutes, you have an adorable gift!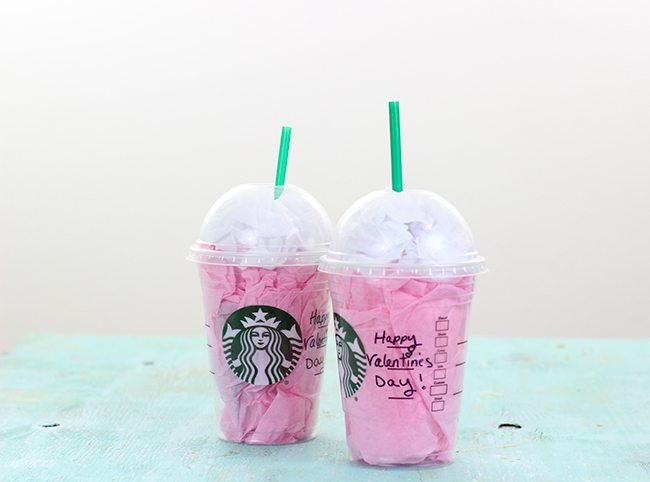 For more Pinterest remakes, visit a few of my favorite bloggers: