Have you heard the exciting news? HOW TO TRAIN YOUR DRAGON: THE HIDDEN WORLD is soaring into theaters on February 22nd! The lovable dragons are back with an action-packed storyline that will entertain the whole family. Thanks to Universal Pictures for sponsoring this post, all opinions are my own.
If you've seen the other two films in this beloved franchise by DreamWorks Animation, I'm sure I don't need to tell you how absolutely fun the characters are. But, I will anyway. Toothless is the CUTEST! He makes us all wish we could have pet dragons. Once believed to be the last of his kind, this Night Fury dragon finds out there is another like him - a Light Fury! And spoiler alert...she's beautiful!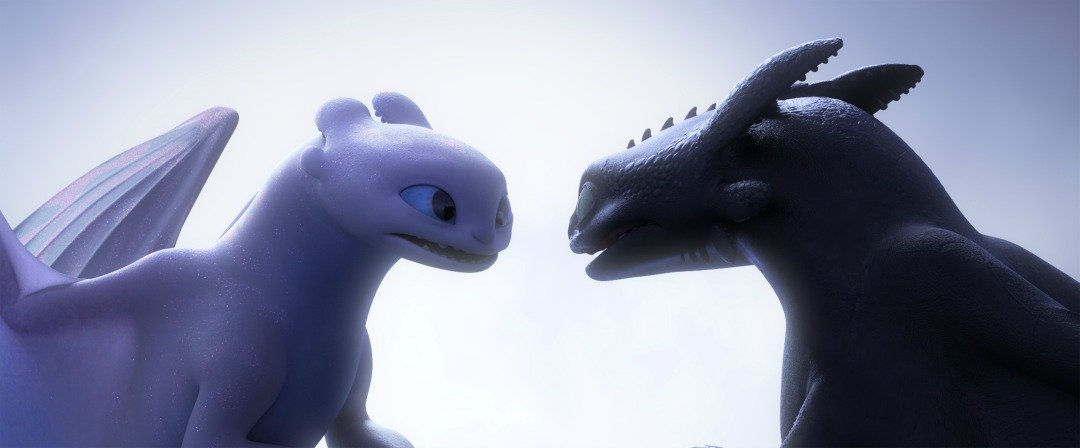 Get ready for an exciting quest to find a hidden world thought only to exist in myth. With a dark threat to their village and the discovery of a female Light Fury, Hiccup and Toothless set out on an adventure to protect everything they love. The story contains great reminders about growing up, finding courage, and how nothing can ever train you to let go. People of all ages will laugh, probably cry, and most definitely be entertained!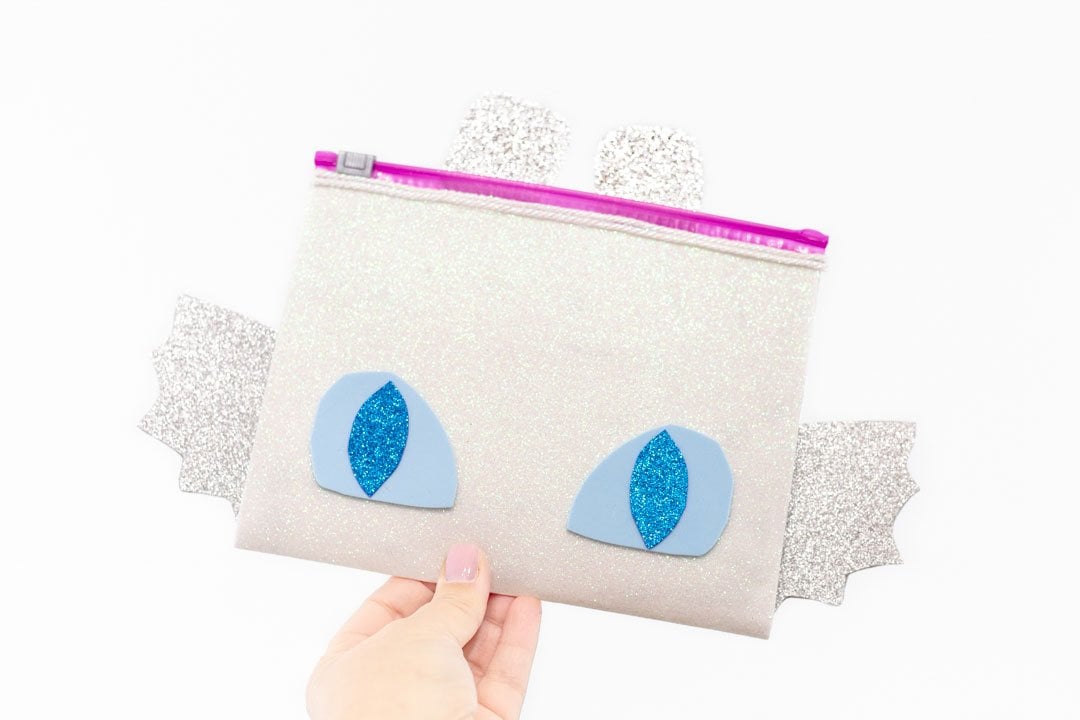 Here's a fun craft to make to celebrate the film featuring the new dragon everyone will be talking about!
DIY DRAGON CLUTCH FOR KIDS
Create this Light Fury clutch using glitter sheets, duct tape, and ziplock baggies. It's so easy and fun to make!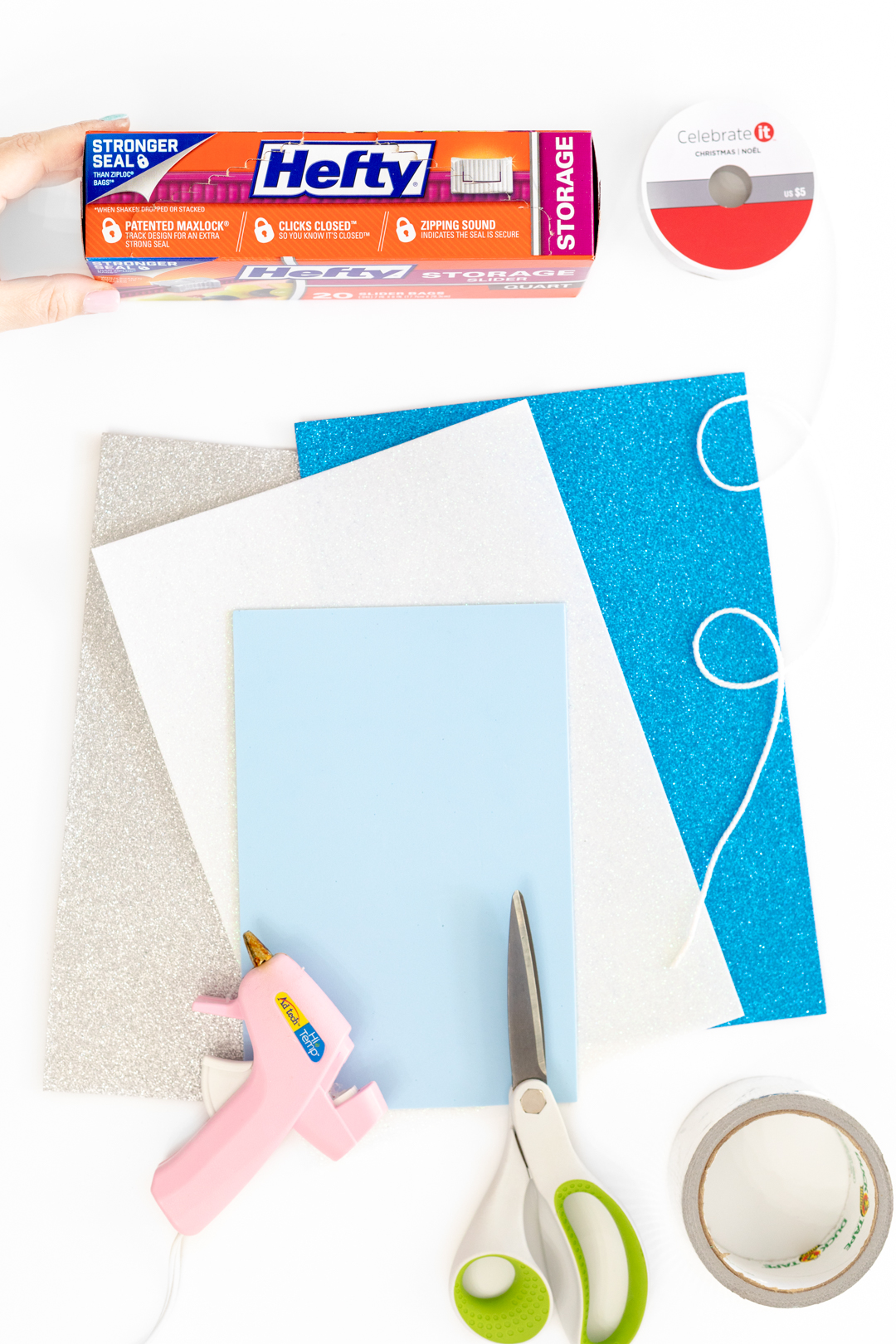 Here's What You Need to Make This:
Quart-Sized Zip Top Plastic Baggy
Duck Tape, any color
White, Silver & Blue Glitter Sheets (Thick with Felt Backing)
Light Blue Foam Sheet
Fast Drying Glue
Scissors
Optional: Extra trim/decorative string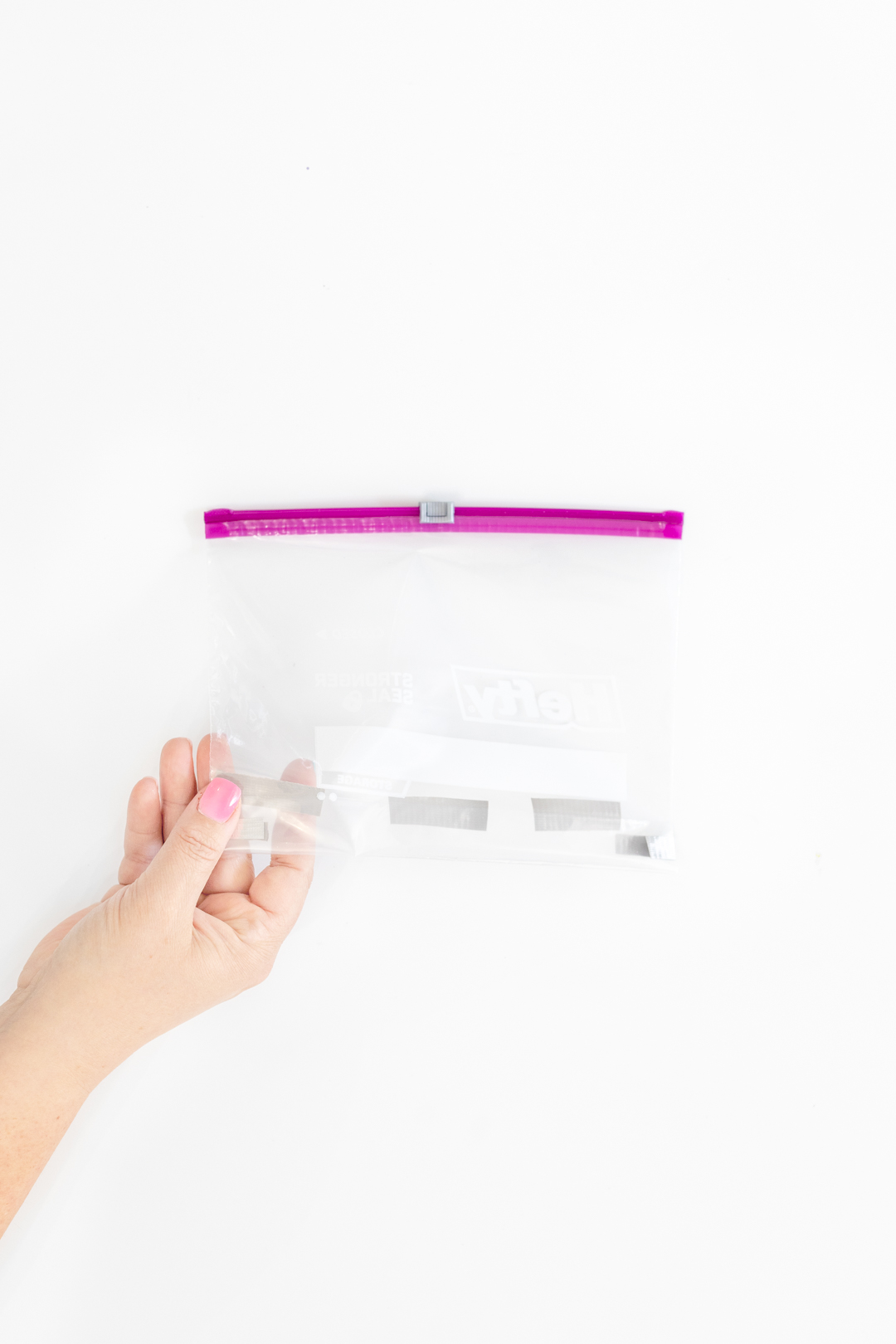 Step One: Decide what size you want your clutch to be and use duck tape to fold and secure the excess plastic.
Step Two: Carefully cover the entire baggy is covered with duck tape making sure that there is room for the zipper to smoothly move back and forth.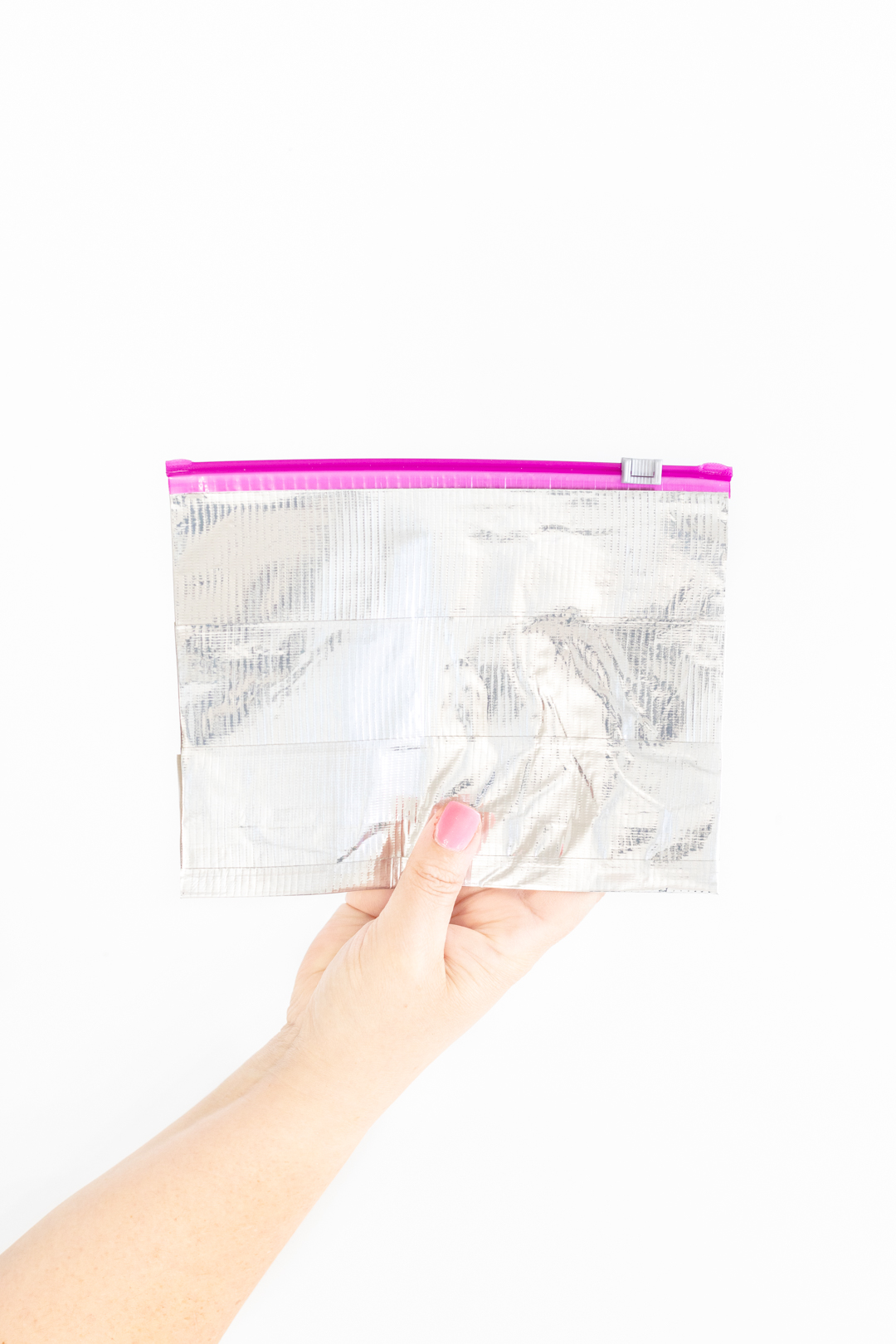 Step Three: Glue the glitter sheet over the entire baggie, making sure not to cover the zipper.
Step Four: Cut out the wings, eyes and horns out of your glitter sheets. Make the wings and horts double sided so that they look pretty from either side.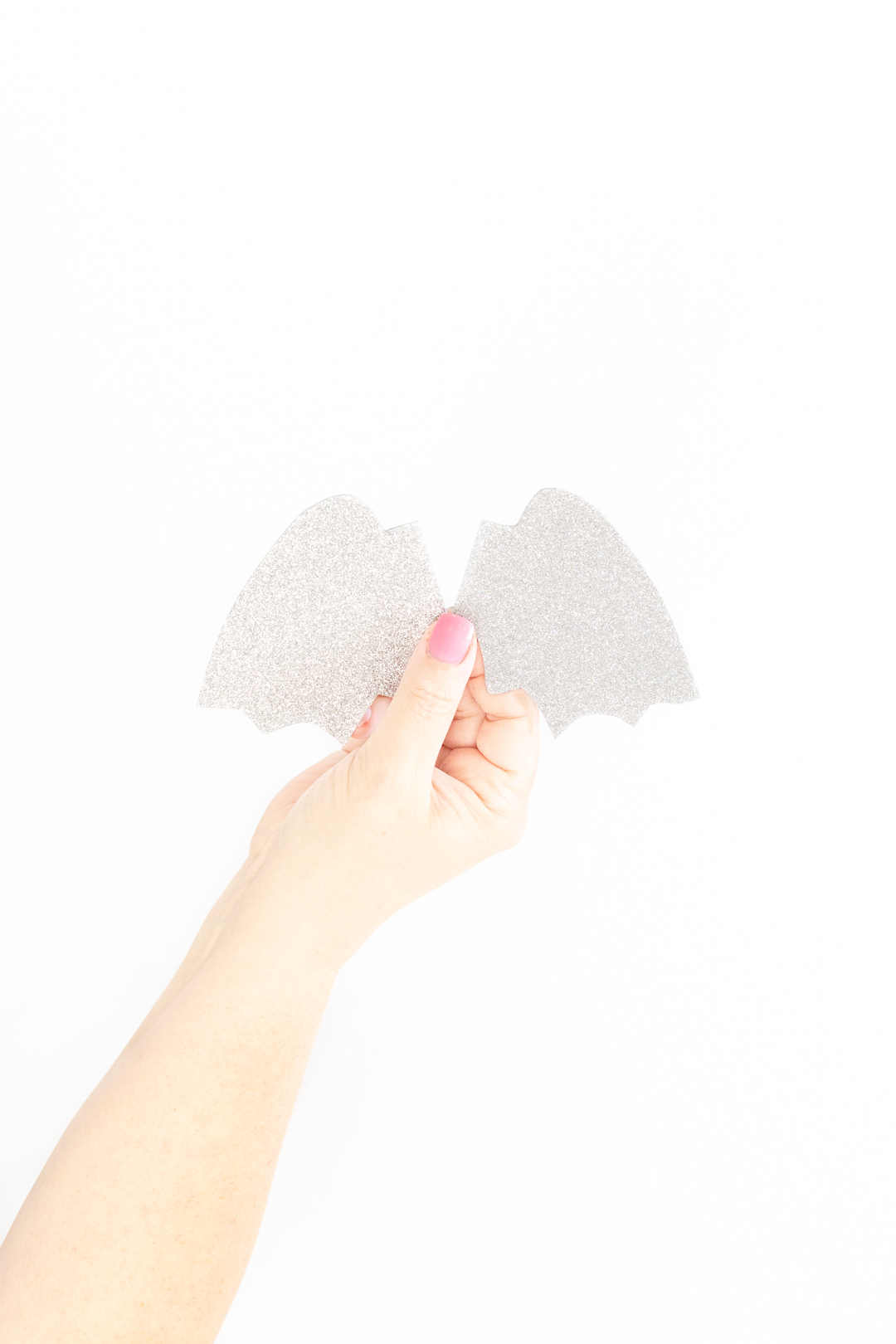 Step Five: Use fast drying glue to secure each of the pieces onto the pouch.
Voila! That's it! See, I told you it was simple to do!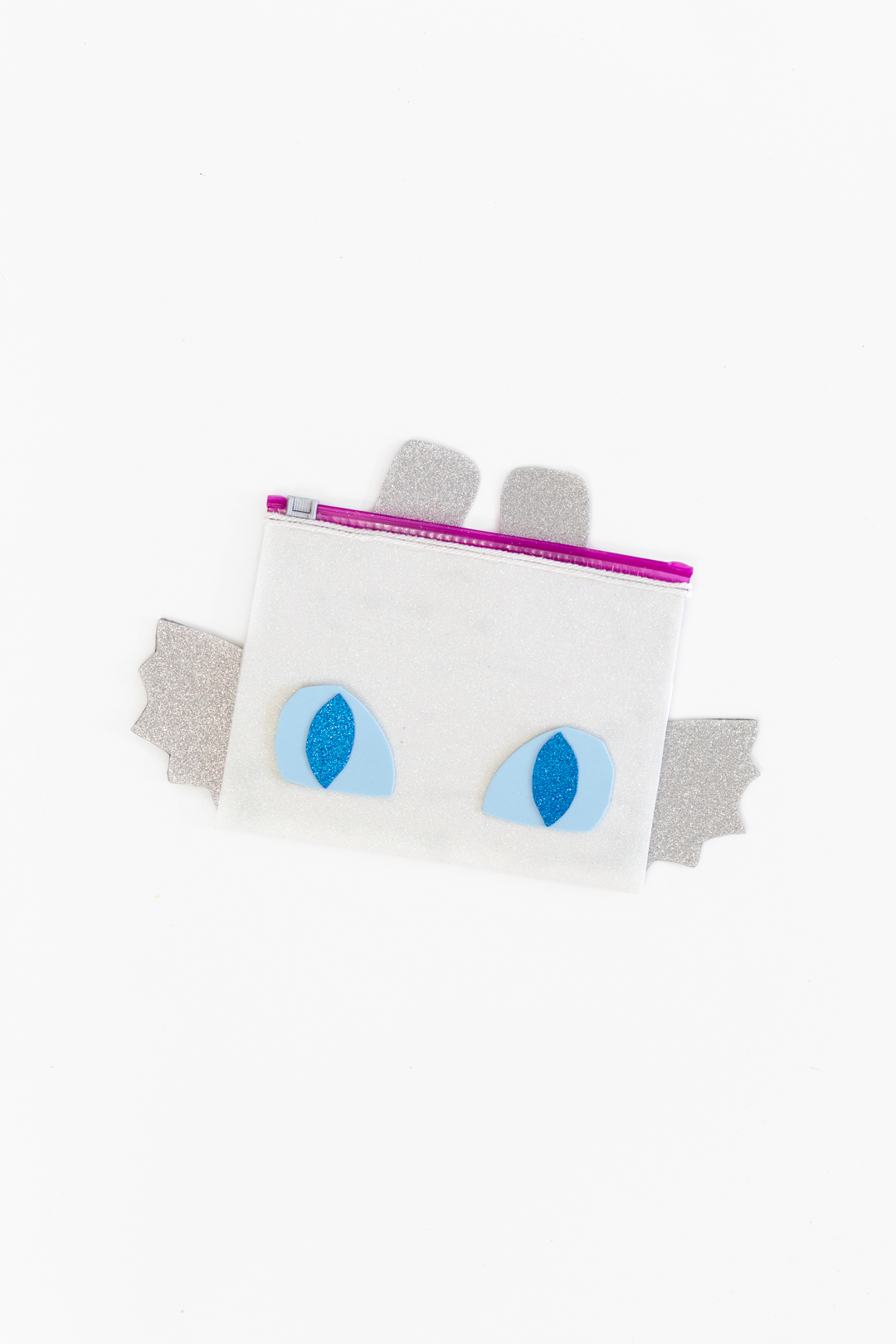 Now onto more fun!
WATCH HOW TO TRAIN YOUR DRAGON: THE HIDDEN WORLD TRAILER
Get ready! Watch the trailer for HOW TO TRAIN YOUR DRAGON: THE HIDDEN WORLD now and get ready to see if it in theaters on February, 22nd!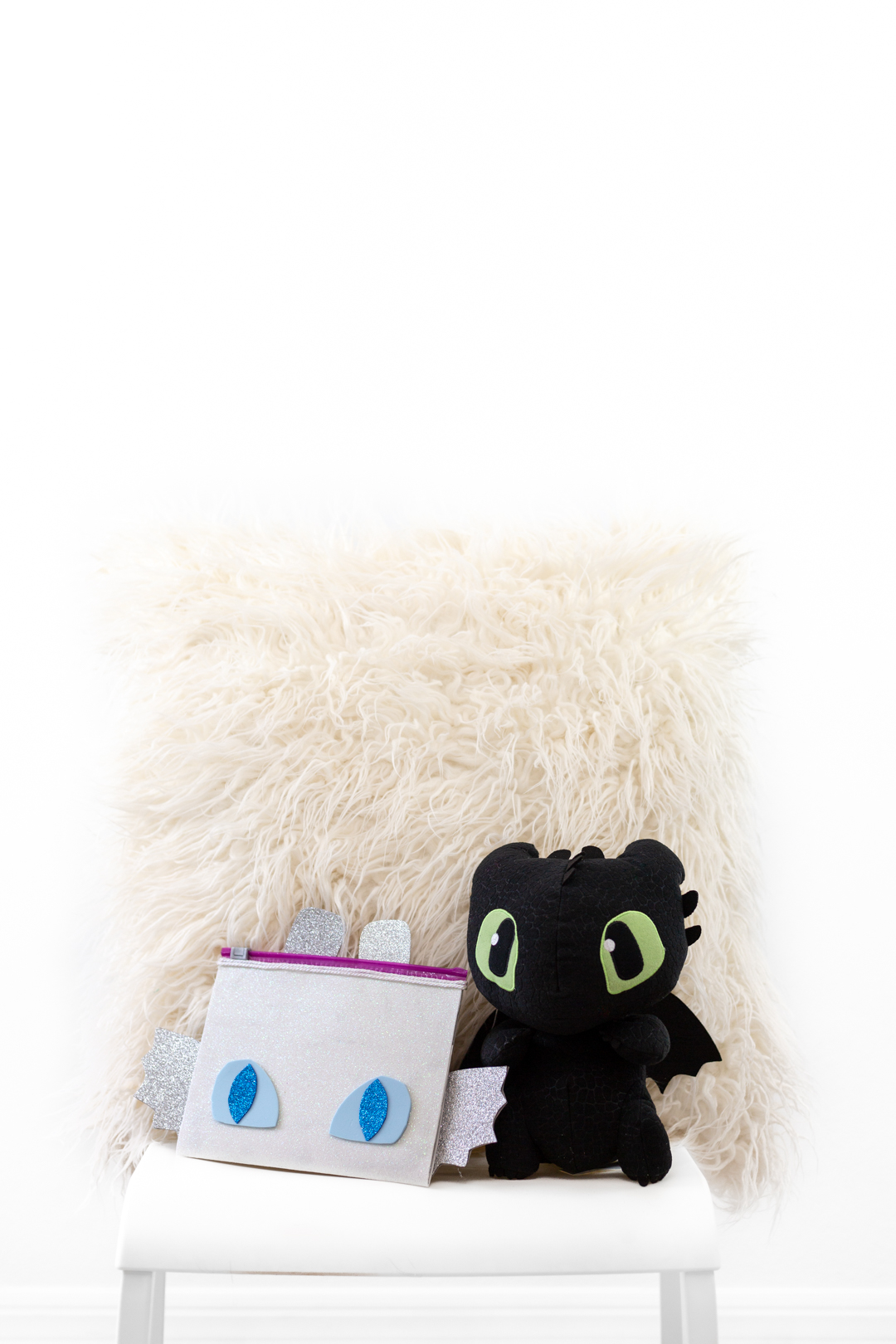 Stay in the loop:
Follow HOW TO TRAIN YOUR DRAGON on Facebook, Twitter, and Instagram!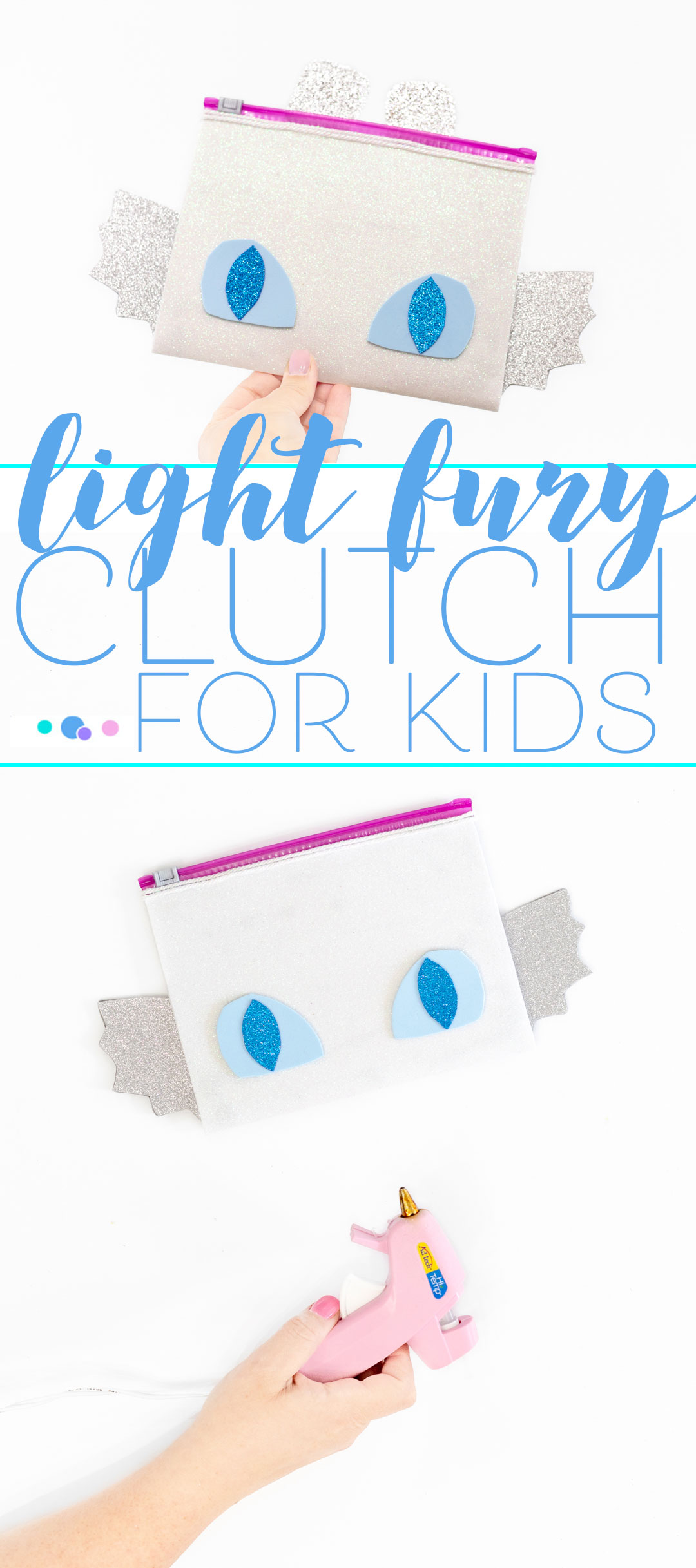 Who will you watch HOW TO TRAIN YOUR DRAGON: THE HIDDEN WORLD with?