Are you a Halloween junkie too? I've been obsessing over Pinterest to rack up for ideas and inspiration already. Not even funny how many clever DIY projects you can do on the cheap. These Spooky Halloween Party Cups are the same. Just slappin on some of those utterly addicting sticky googly eyes can take your party right over the top. Don't you agree? This post contains affiliate links.

While I was scouring for some cute ideas, I spotted these irresistible monster cups. These are with orange cups, which is also a super cute option. I thought it would be fun to make a slightly spookier version using black plastic cups. I picked up a pack at Hobby Lobby recently. It might be a little harder to find all black cups at a grocery store, the typical black cup has a white rim. Check party stores, you'll probably have better luck. These look similar to the cups I purchased: 20 Count Touch of Color Plastic Cups in Black Velvet
.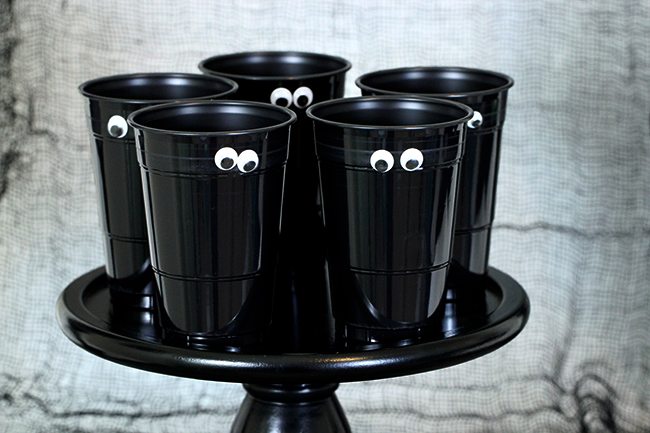 I purchased a multipack of "Wiggly Eyes" at Walmart on the cheap a while back, so I had these on hand. You could also order them online. See Wiggly Eyes
.
To make these spooky party cups, you just stick your choice of googly eyes on the cups. Make them more fun by placing some close together and some further apart. You can also make the eyes uneven for a silly googly effect. The possibilities are endless to create awesome-ness with these clever eye stickers. I certainly plan on having more fun with them 😉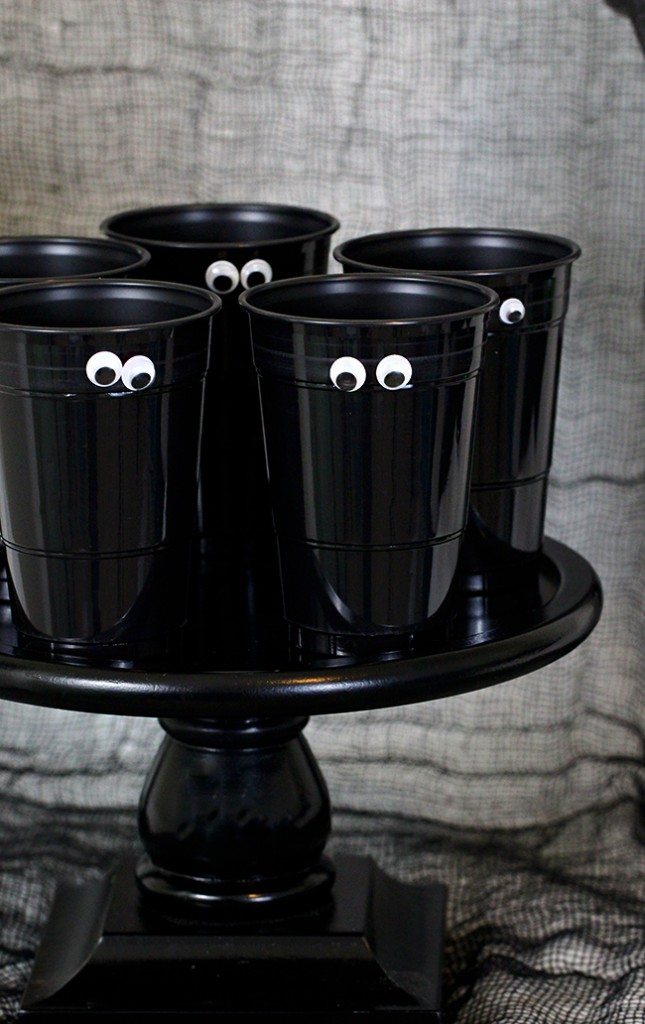 Are you a Halloween junkie too? Do you like to make your own decorations?