Have you been looking for some fun wall art? I totally have your back. This easy peasy Instagram Photo Wall idea is the easiest DIY around and yet it has such a major impact. This easy project will be a showstopper and fun talking point for your home decor in any room. This is a sponsored post with CanvasDiscount.com, all opinions are my own.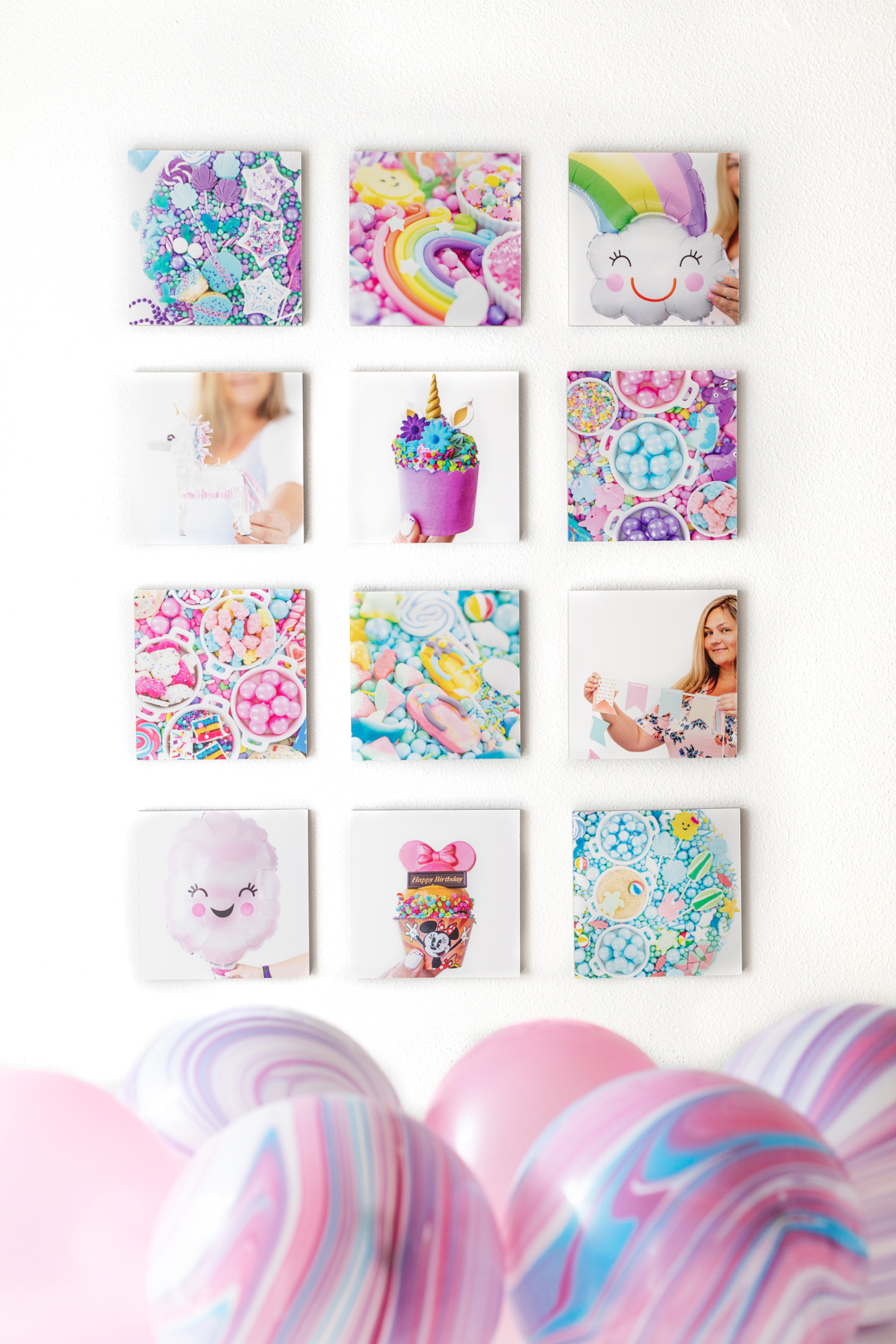 I've been trying to find ways to decorate my office space with little effort and this was a win. I'm excited to share how this turned out. When I learned about MIXPIX® from CanvasDiscount.com, I fell in love with the idea. They are very lightweight, easy to hang and basically low commitment.
Yes, I have a fear of messing up my walls. Ever since we bought our new home, I've had a notable fear of decor commitment. I think it stems from renting for so long, but either way these adorable tile prints couldn't be better for me. The adhesive pads that come with your prints are easy to use and allow you to easily hang these almost anywhere.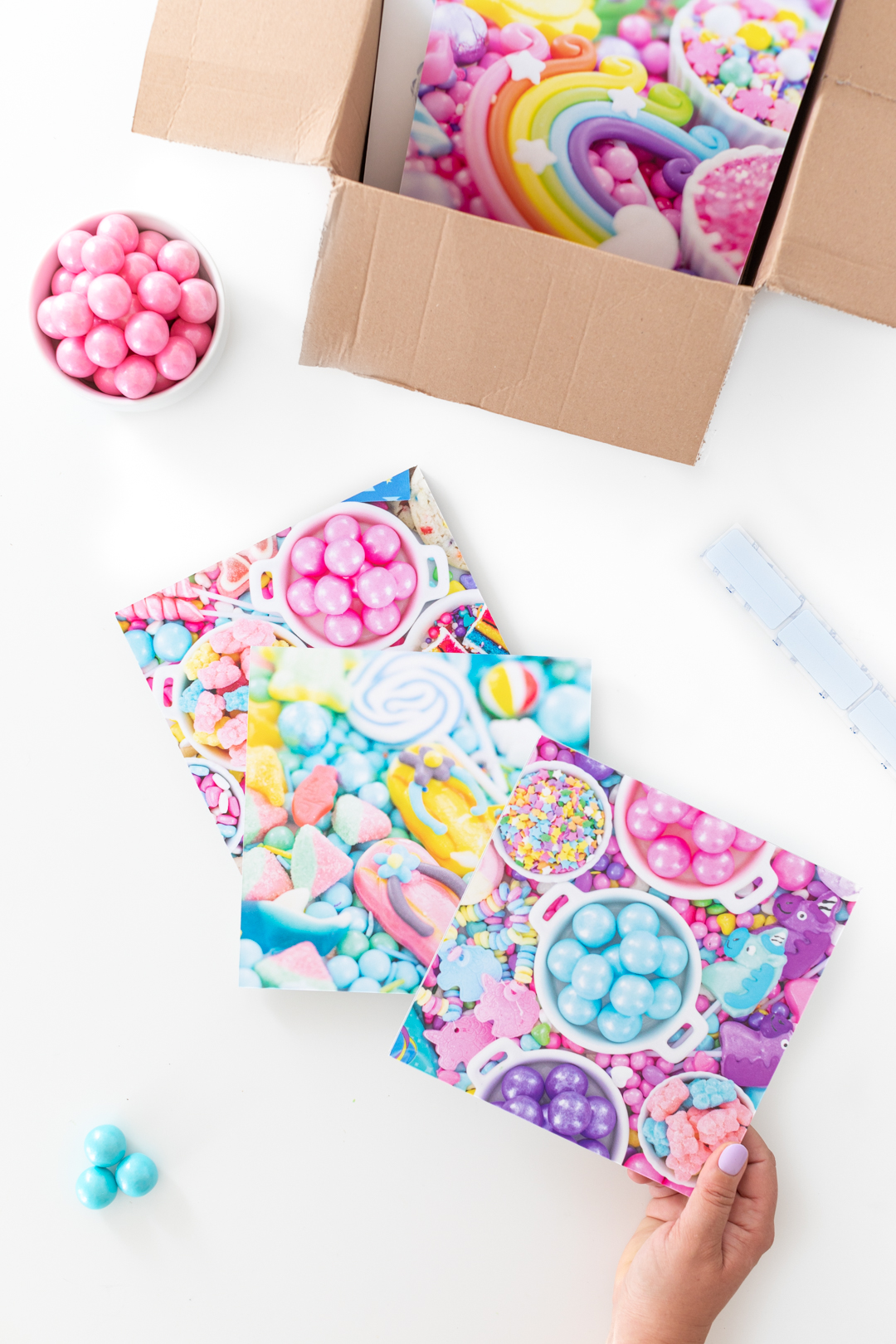 Let me share the simple process that I went through to accomplish the perfect Instagram photo wall art ideas.
INSTAGRAM PHOTO WALL ART
If you're looking to spruce up your space, this ultimate wall art display is a win. I'm loving MIXPIX from CanvasDiscount.com for the perfect solution for me, but you could opt for something like
canvas prints
as well if you want something more substantial and with alternative sizes.
MIXPIX are 8″ x 8″ each, so they make for the perfect square tile for a display like this.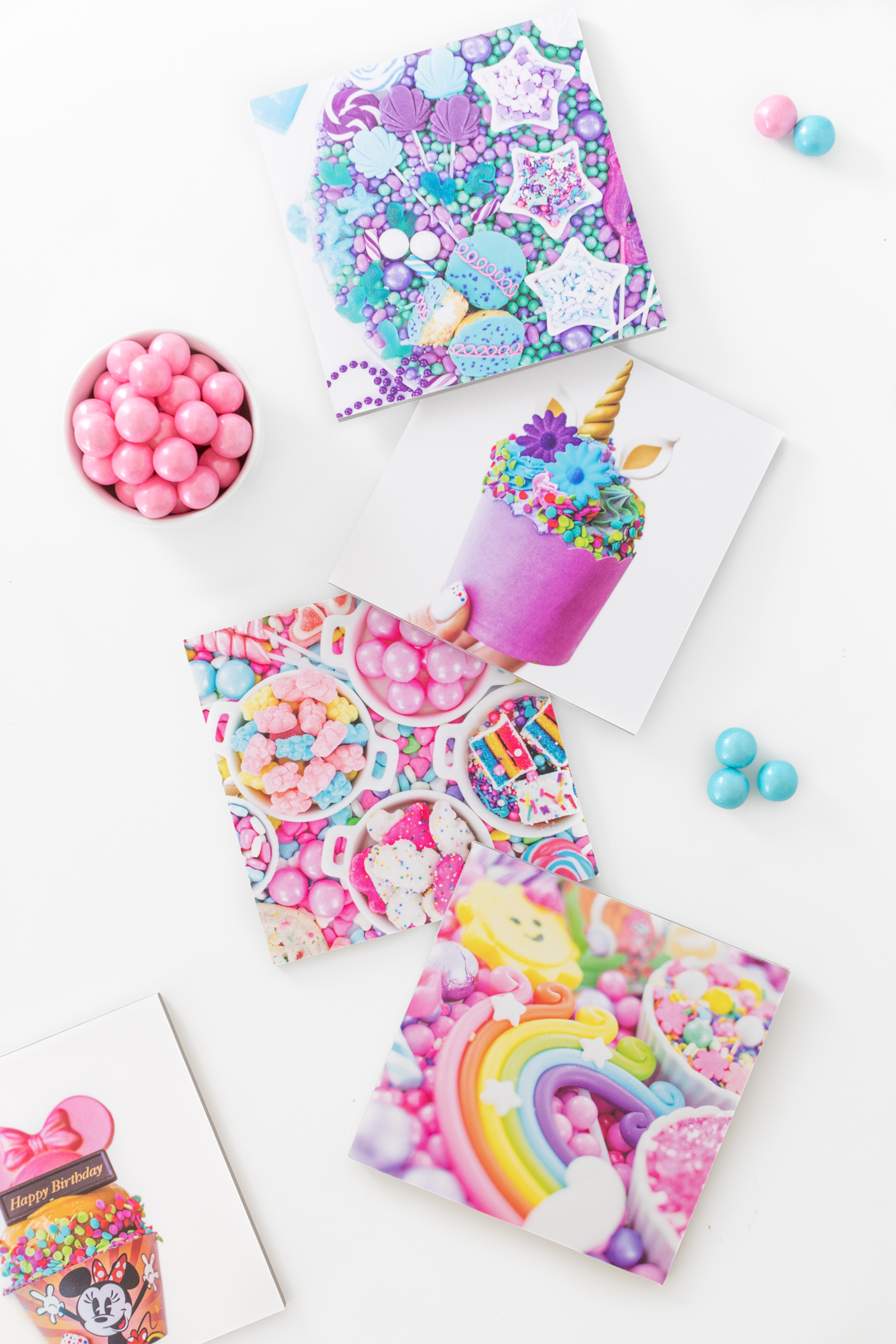 Another perk is that they are re-stickable if you need to relocate them or reposition them.
While these are ultra lightweight, they have the capacity to be a permanent fixture in your home.
So, let me review how I planned my diy Instagram photo ideas for a perfect result.
I started by deciding how many tiles I wanted to display. Twelve was the perfect number for me. Four rows of three.
Use measuring tape to help you decide what you want to do.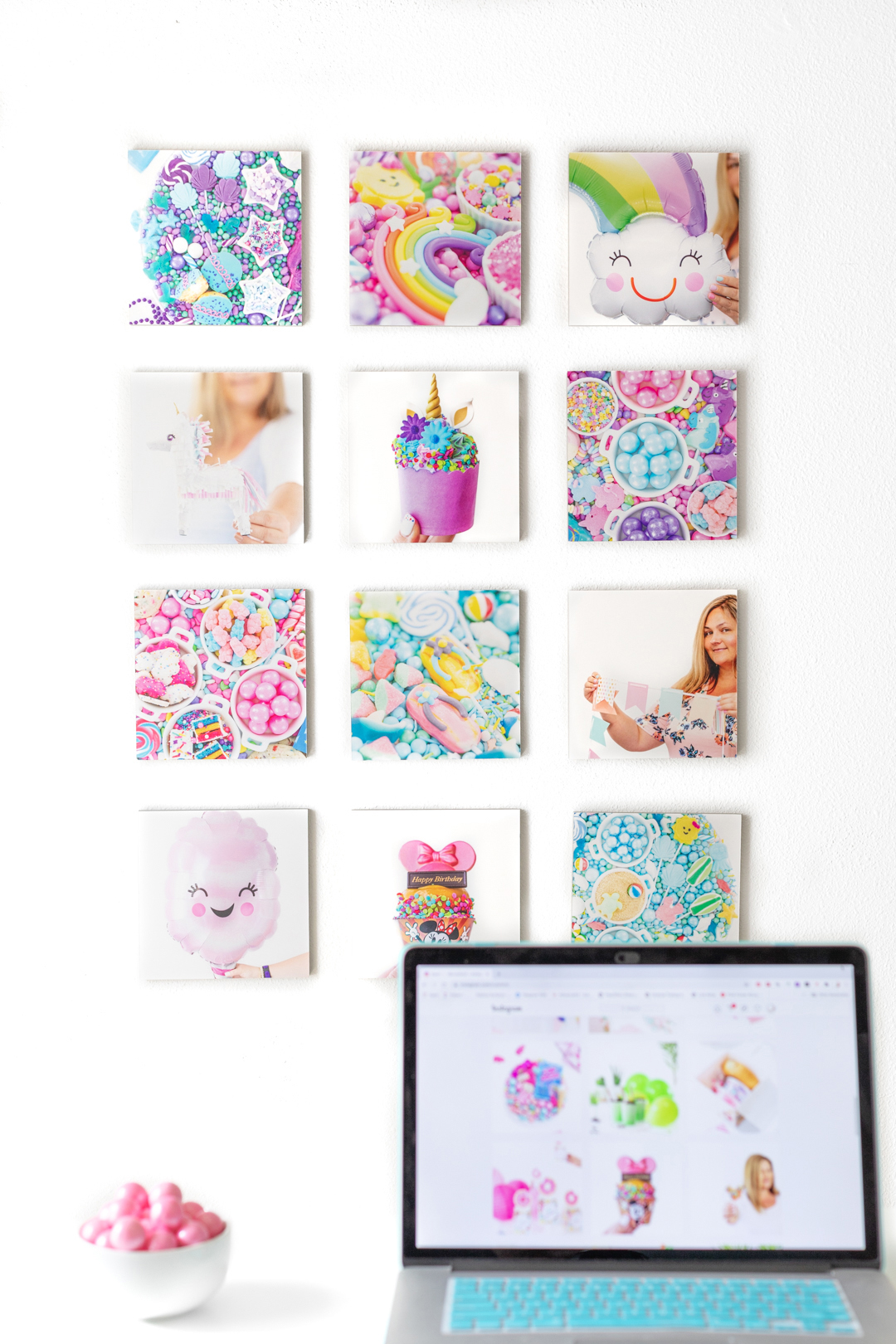 After I decided the number of tiles I would like, then I surfed my Instagram to pick the images I wanted to use. I made a folder an added the ones that I liked.
Once I did that, I looked at them and made sure that I had the perfect balance.
So for example instead of one cupcake, I made sure to add two for balance.
Same with balloons and so on and so forth.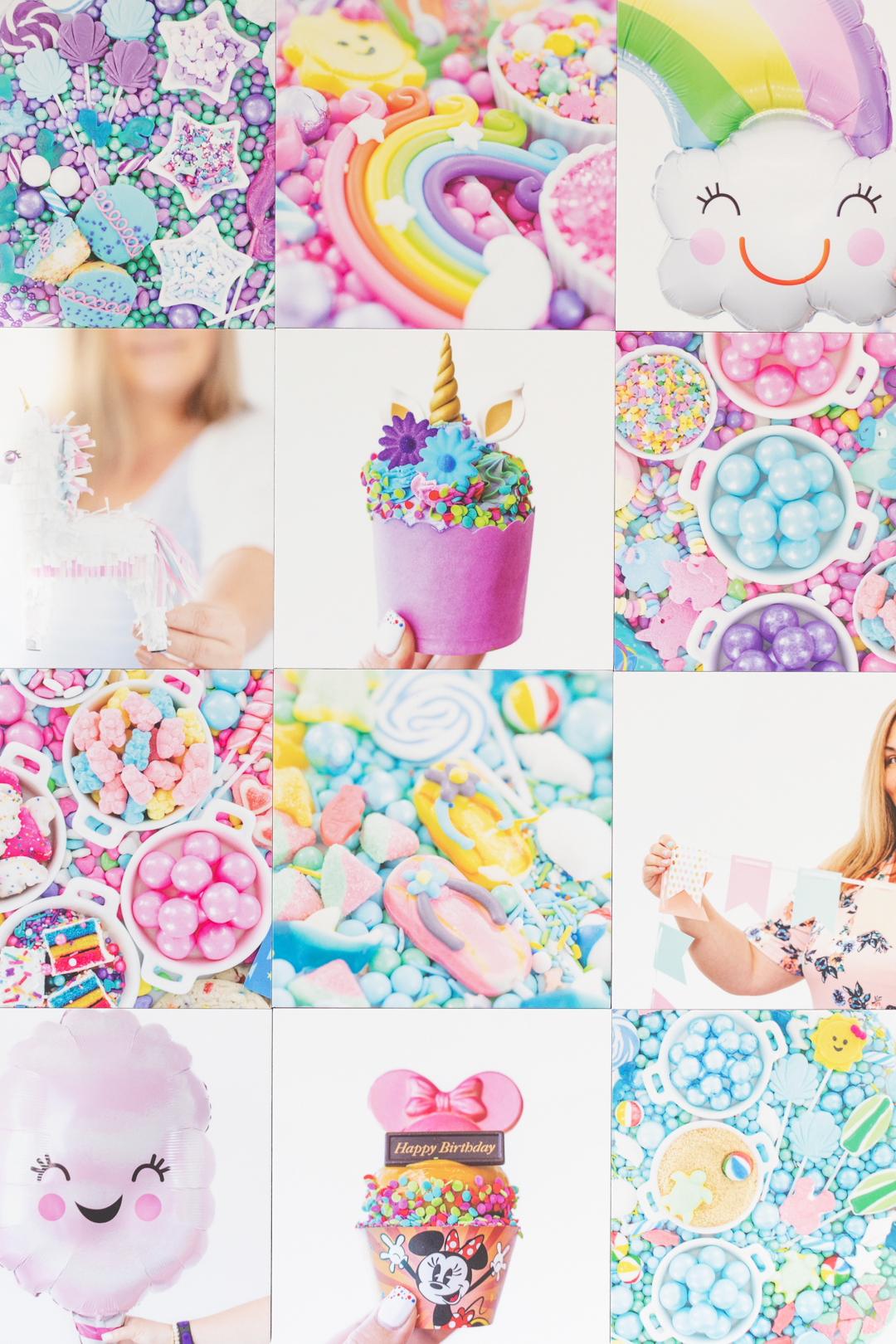 Once you have your final picks, you can upload the images to their website.
Make sure you review each photo to make sure that it's positioned exactly the way you want before submitting.
Then, place your order (see special offer below). Once you receive your MIXPICS, it's time for the fun.
Before hanging my tiles, I laid them all out exactly how I wanted them on a table. I took a picture and studied it to make sure it was positioned perfectly. Once I was sure, it was time to hang them. Your order will come with everything you need to hang them perfectly. You can use a measuring tape or ruler to help you get everything in just the right place.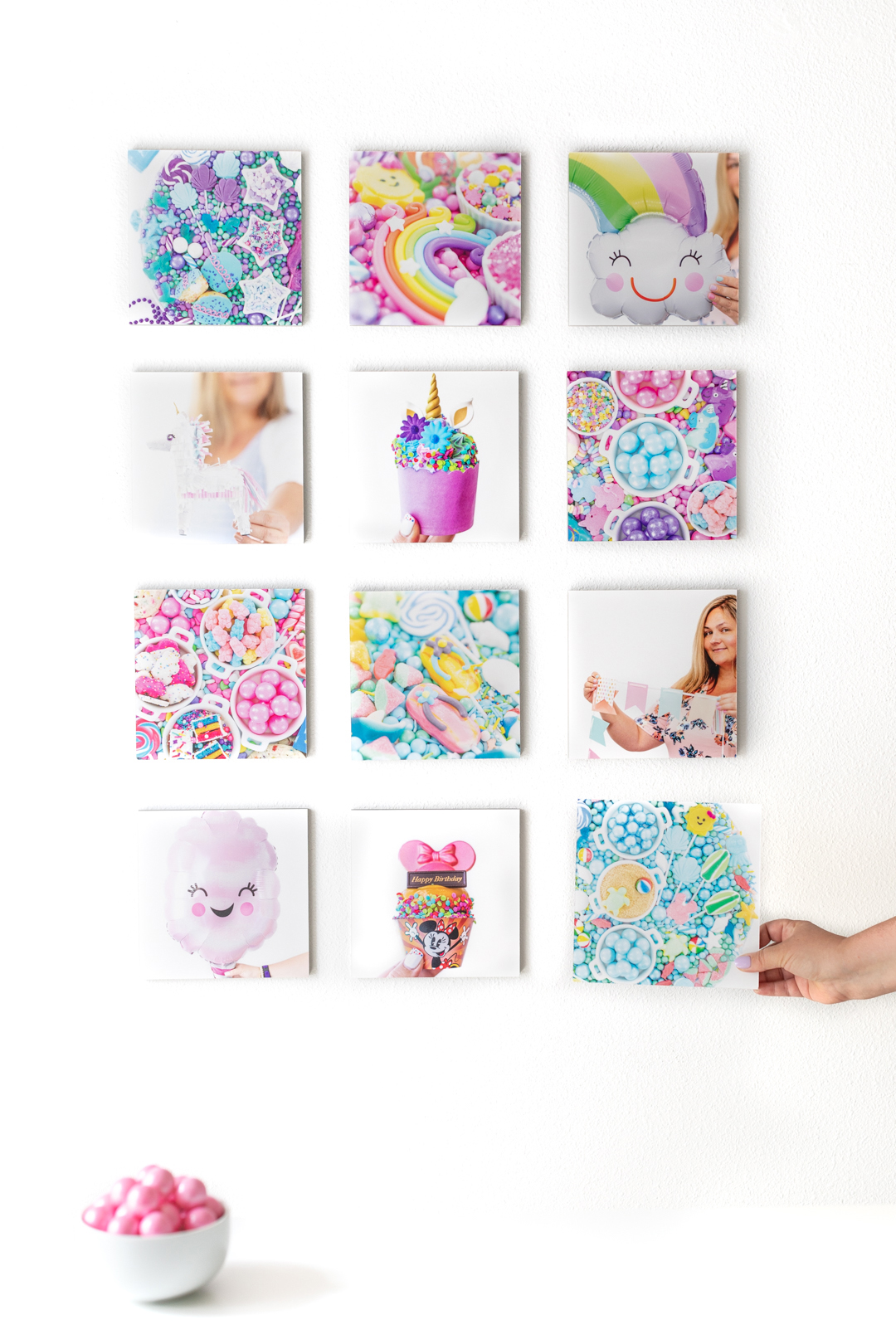 I'm absolutely thrilled with ho this turned out. I hope you like it, too. Let me know if you have any questions on how I did mine!
Now, as promised, here is your special discount:
Click here to get up to 5 FREE MIXPIX® Photo Tiles from CanvasDiscount.com.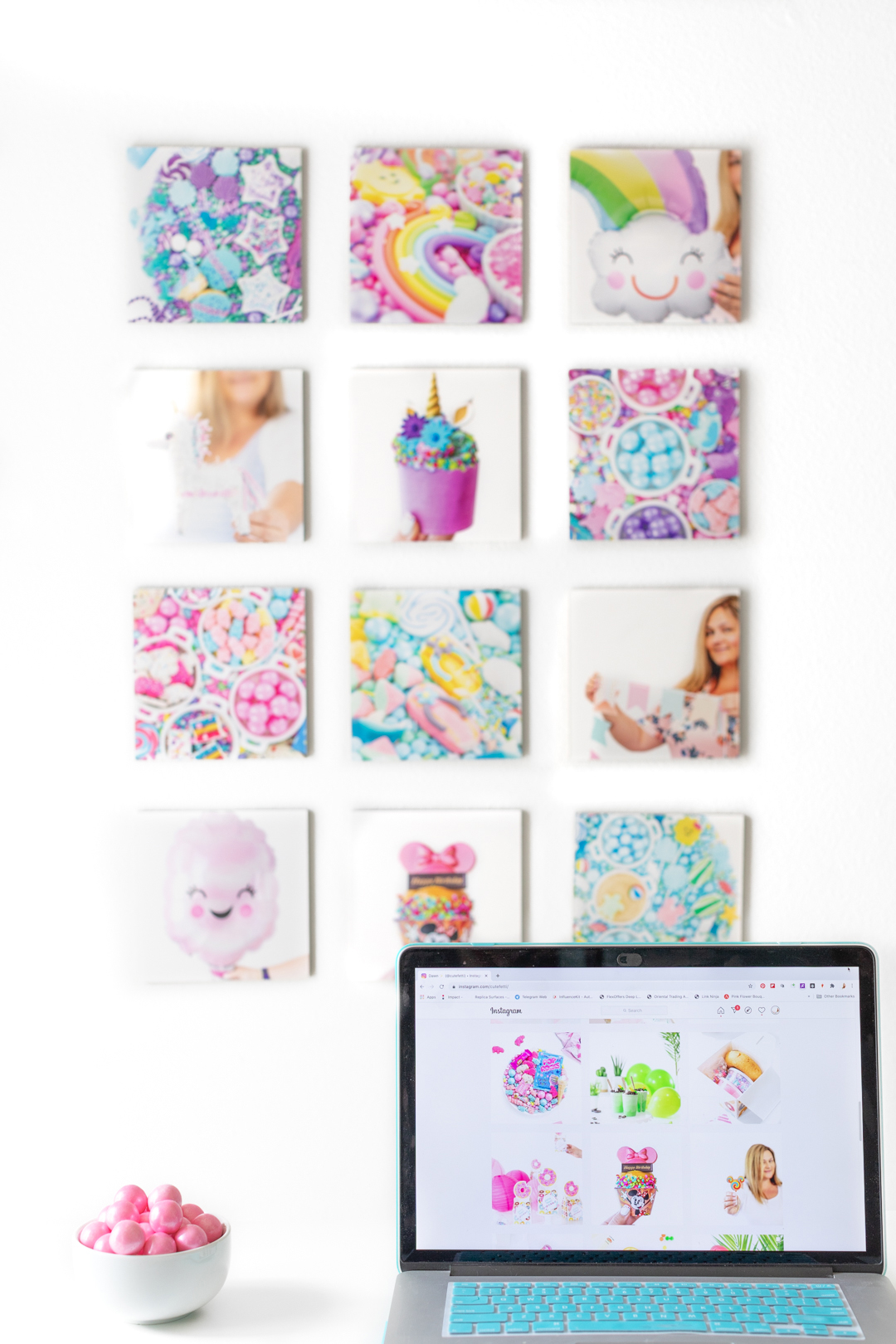 For even more options at CanvasDiscount.com, be sure to check out their custom face mask options, too.