Celebrate spring with kids with a fun recipe. It's the time of year to enjoy what nature has to offer and these Edible Terrarium Dessert Jars help bring it to life. This recipe idea is inspired by upcoming Spring-a-ling Surprise special from Amazon's award-winning children's series Tumble Leaf. These treats are perfect for making in preparation to this special and also for parties, too. Once you prepare the ingredients, kids can get creative and build their own tasty jars. This is a sponsored post about Amazon's exclusive Spring-a-ling Surprise special, all opinions are my own.

This fun special, Spring-a-ling Surprise is available to watch on Amazon Prime Video starting on April 4th. Save the date! It will be the perfect adventure that takes us from impatiently waiting for that winter thaw to all of the adventure that spring has to offer. If you're new to Tumble Leaf, an Amazon original series, your little ones are in for a treat. You'll follow the clever adventures of Fig the fox and his adorable friends. This stop-motion animation series inspires learning through play. I've always been a fan of enriching entertainment and this series is full of just that.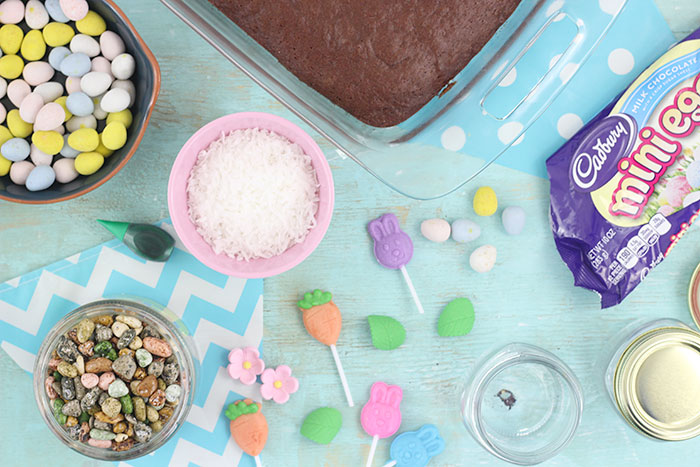 In "Spring-a-ling Surprise," Fig and his friends help Bloom the bunny hunt for his lost eggs, which he plans to plant for a spectacular spring surprise. Along the journey, they'll uncover more signs of spring.
Make Edible Terrarium Dessert Jars
When I first watched the special show trailer, I knew that creating and edible spring dessert would be just the way to bring the show to life. Make these before or after watching the special with your kids. They will have so much fun with this.
Here's what you need to make these spring-tastic jar desserts:
Crumbled Chocolate Cake or Brownies (for dirt)
Candy Rocks (found on Amazon)
Shredded Coconut with Green Food Coloring (for grass)
Flower and Plant Candy Toppings such as icing embellishments, spring themed carrot, bunny and floral lollipops or candies.
Candy Eggs such as Cadbury Mini Eggs.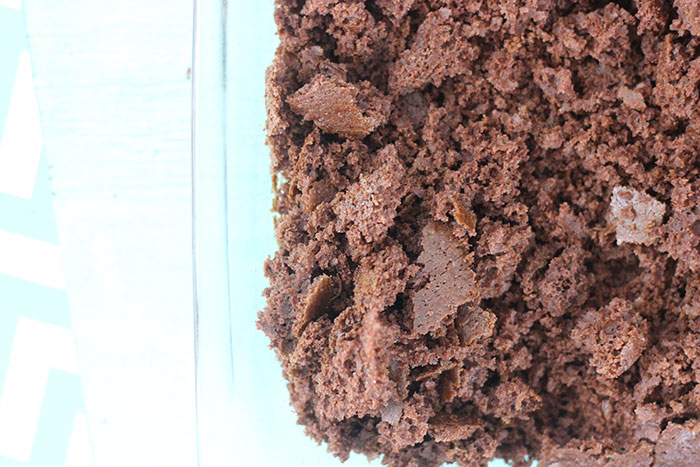 Prepare your choice of chocolate cake or brownies and make crumbly with a fork.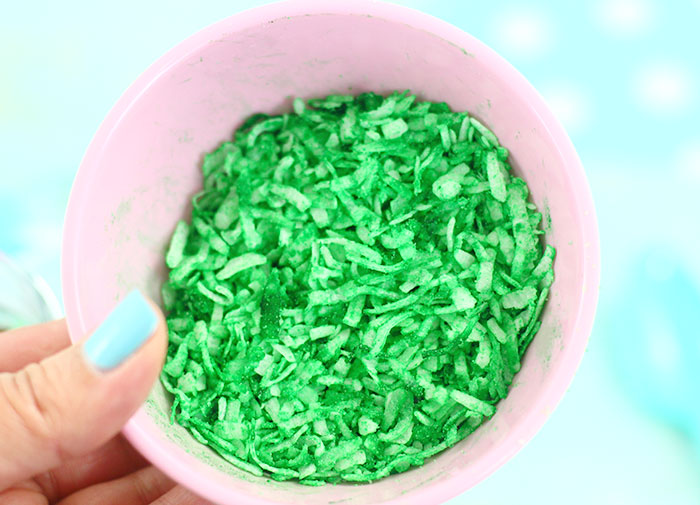 Mix some green food coloring in with shredded coconut to make edible grass.
Once you have prepared the "dirt" and "grass", you can lay out all of the other edible terrarium toppings so that kids can make their own edible terrarium creations. Let their creativity flow.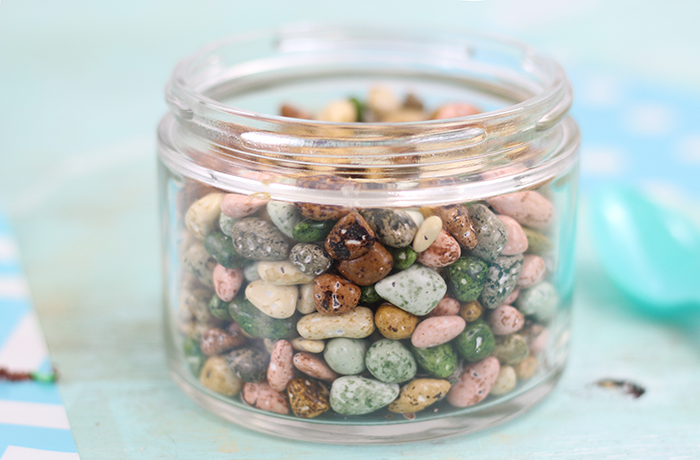 The candy rocks look SO real! Love these. In true terrarium form, layer with candy rocks first, then dirt and grass and then top with other goodies.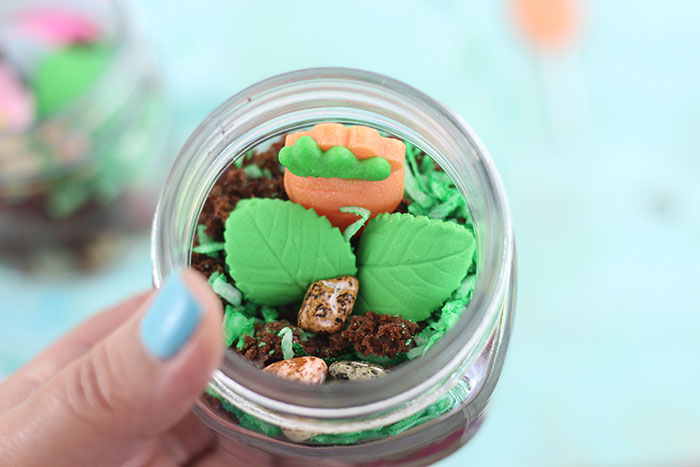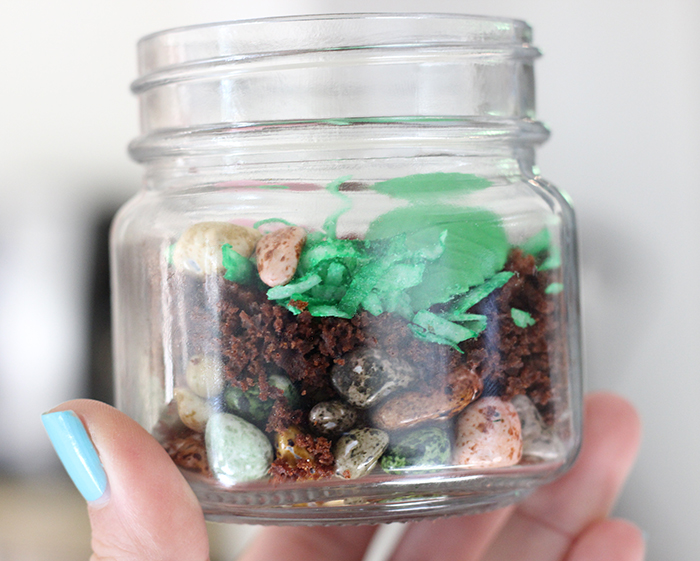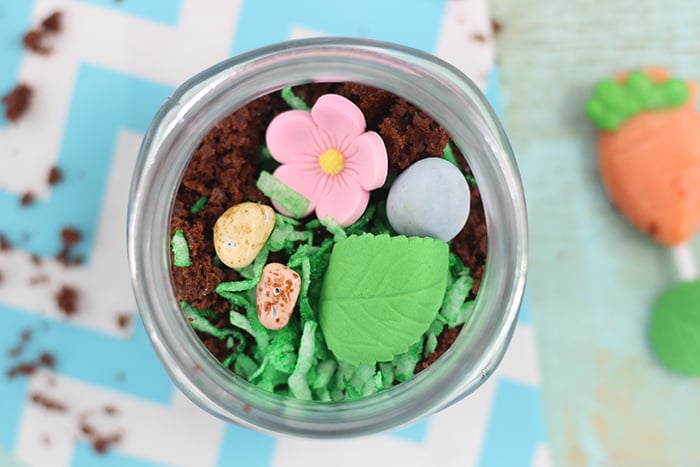 I love how adorable these came out! It will be fun to get a group together and see how their dessert jars will turn out!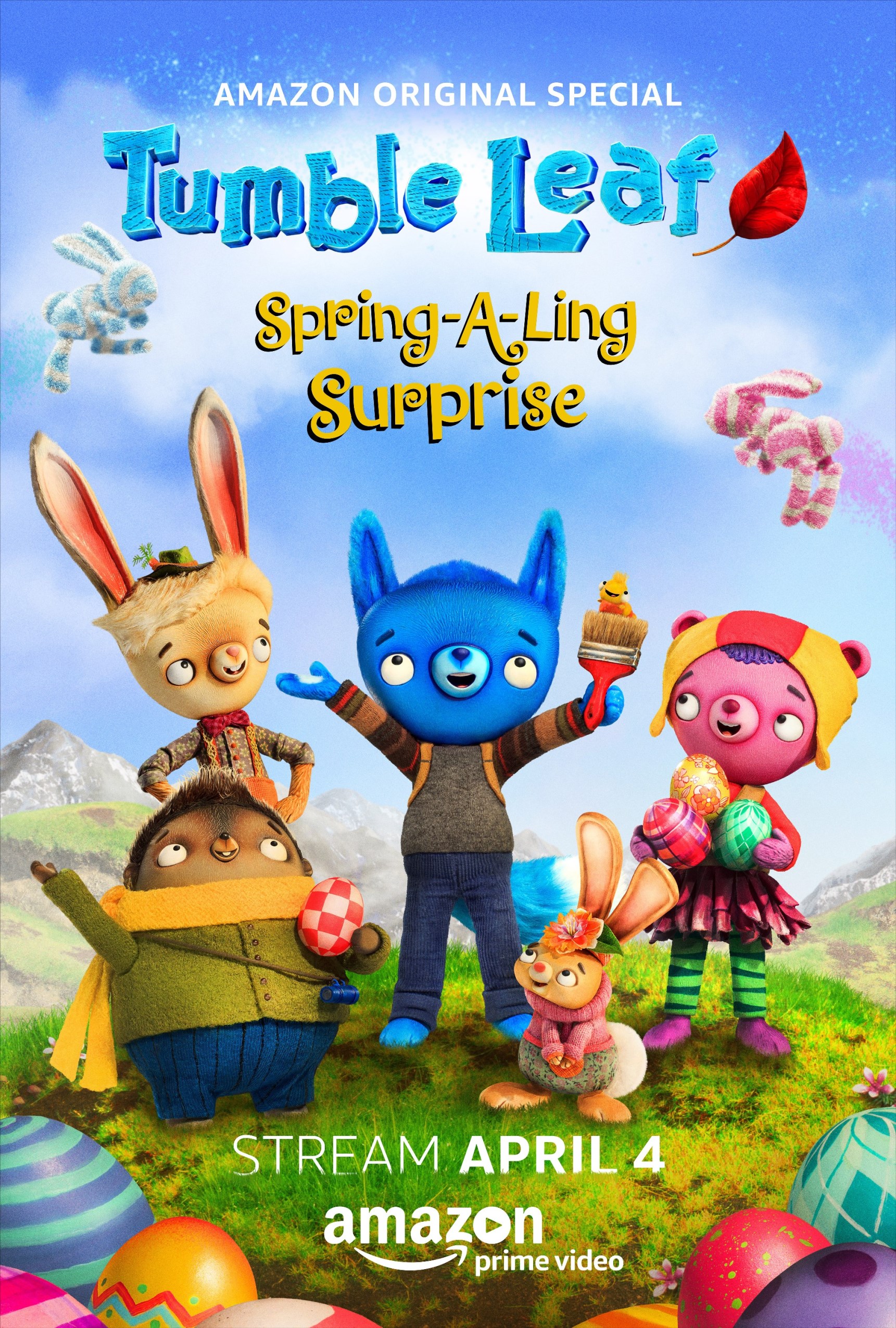 Tumble Leaf Spring-A-Ling Surprise Trailer
Remember: Spring-a-ling Surprise is available to watch on Amazon Prime Video starting on April 4th. Watch the trailer now:
Seriously? I can't think of a better way to welcome spring between this sweet special and these celebratory treats!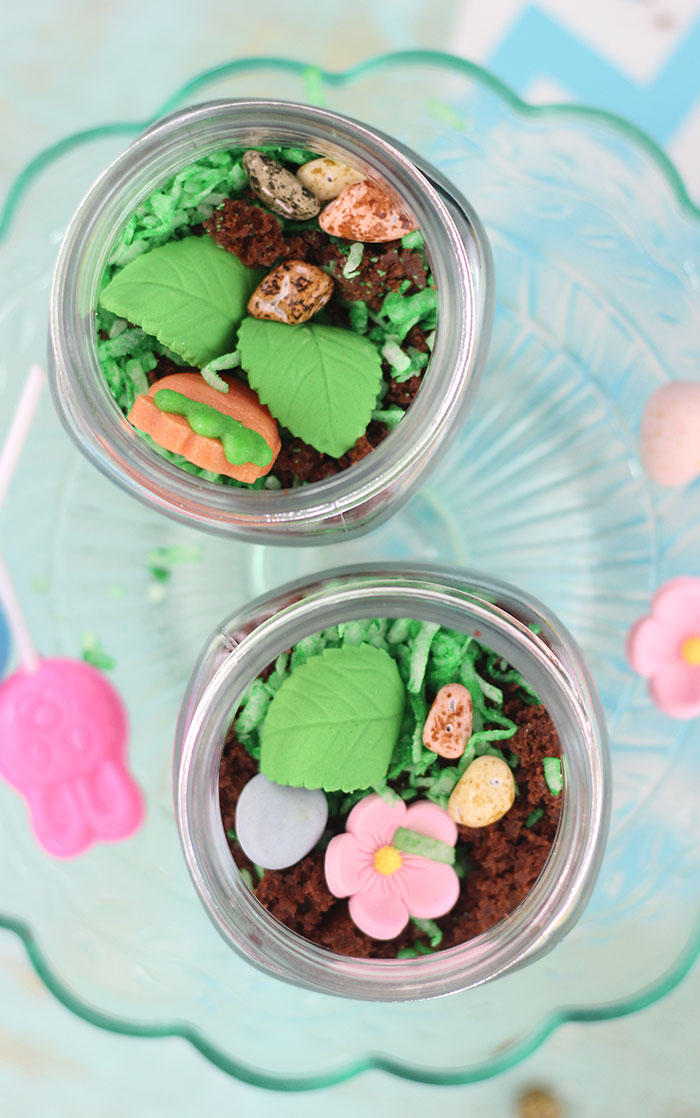 Have you seen Tumble Leaf yet? Who would love to watch Spring-a-ling Surprise?