Is there anything better than a warm dip all cheesy and melty from the oven? It's about to be the weekend and I'm excited to kick it off with this easy to make Hot Fiesta Dip. See how to take your snacktime to the next level with this ultimate comfort food with a delicious kick. I'm excited to share how I used Red Gold® Quality Canned Tomatoes to make this extra rich and tasty. This is a sponsored post, all opinions are my own.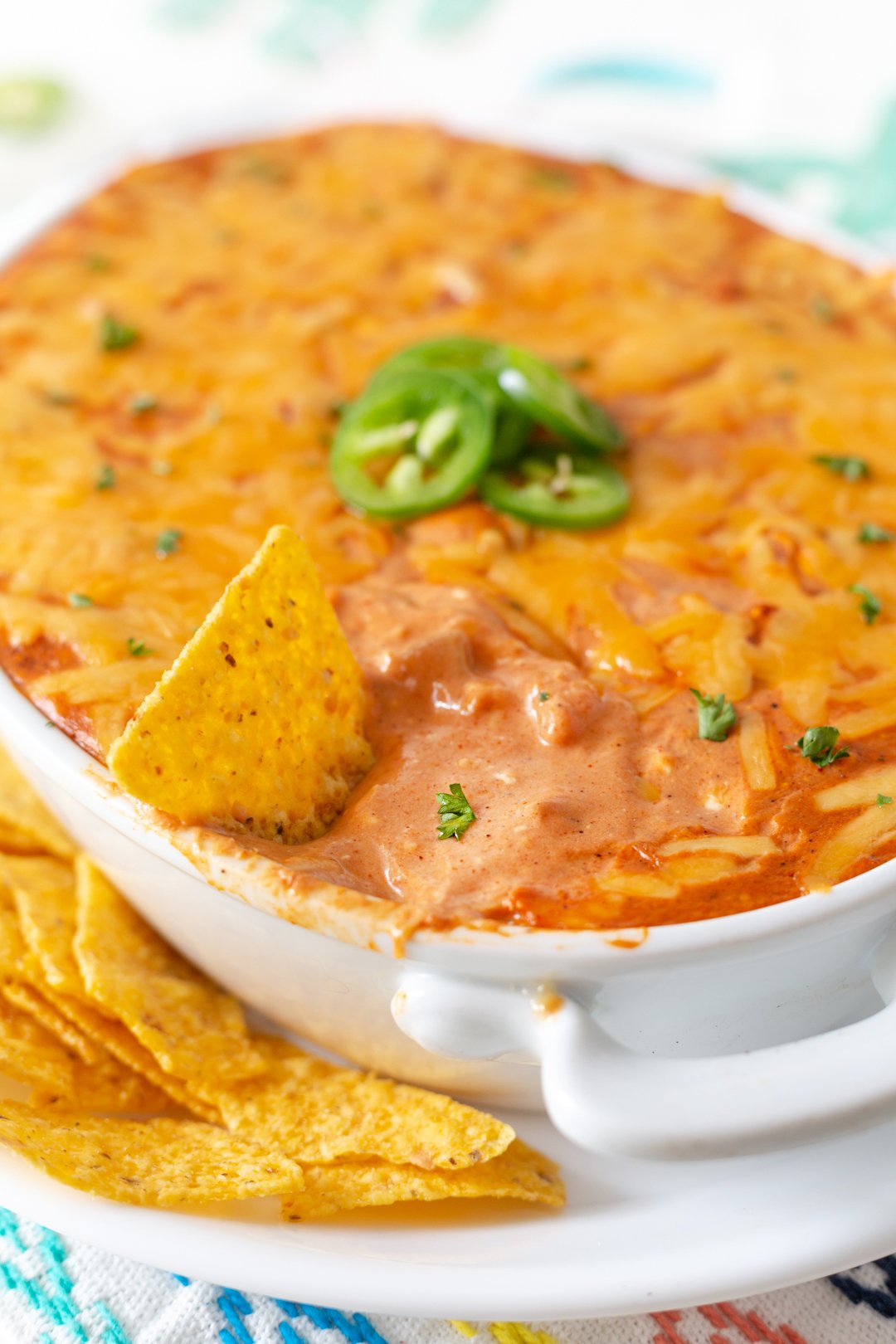 With movie nights becoming more and more of a staple around here, having go-to appetizers is totally a thing. I'm all about celebrating the everyday and what better way to do it than with something easy and hot from the oven. So, grab some tortilla chips and let's get this fiesta started.
I was excited to explore some Red Gold Canned Tomato products as I haven't used them before. I had no idea that they had such a large selection of tomato goods. DYK that they even have ketchup? I had no idea, but I'm excited to share some of their many options. Their products are American owned, grown and made. Their tomatoes are grown sustainably at over 45 Midwest family farms.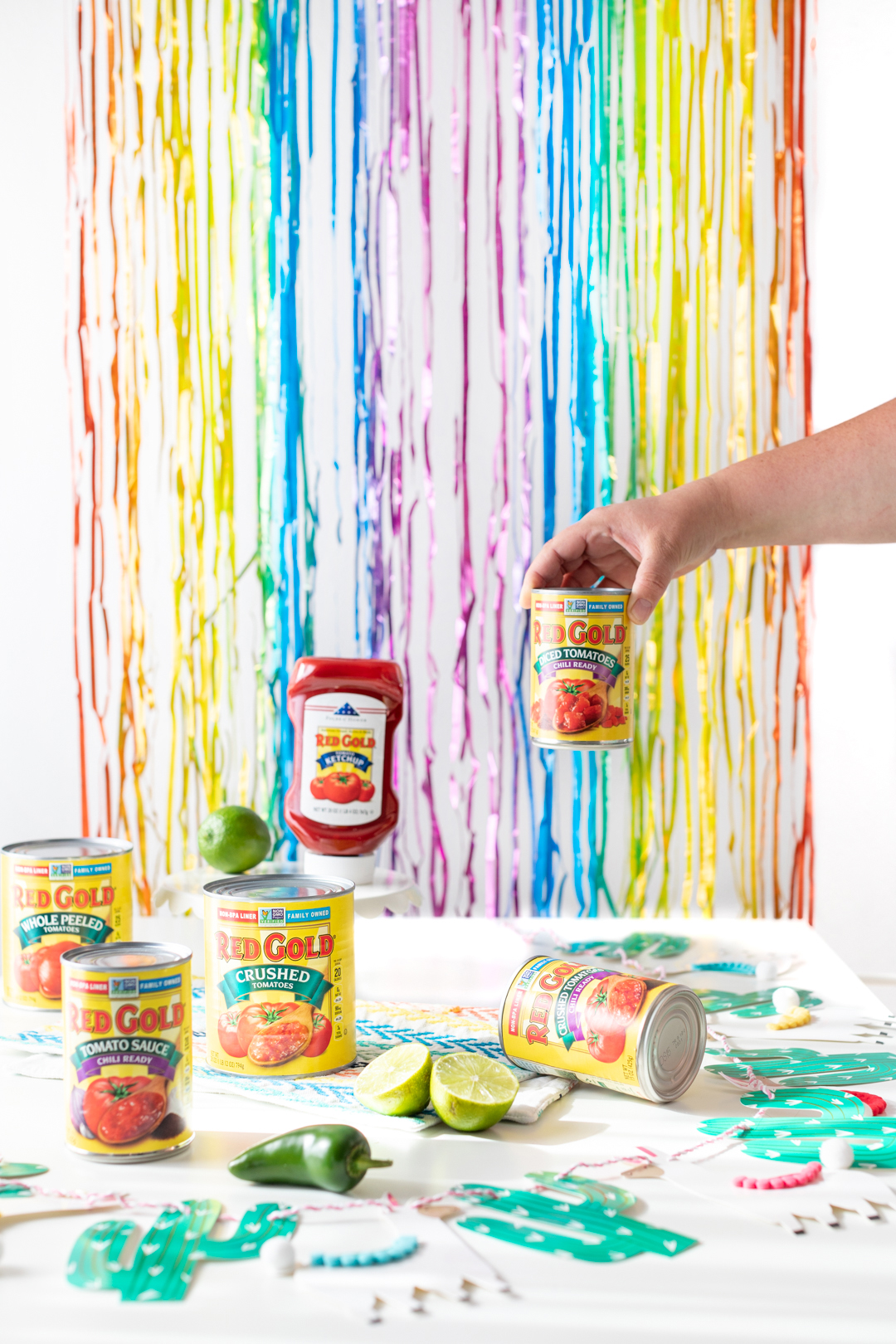 Let me share how I used some of their products to make this flavor-packed dipping recipe and then I'll share more from their yummy product line for you to check out.
MAKE FIESTA DIP RECIPE
Are you ready to add some pep to your snack routine? This simple dip recipe has so much depth thanks to the use of Red Gold® Tomato Sauce Chili Ready for bold flavor and Red Gold® Diced Tomatoes Chili Ready for a rich texture.'
To make this easy Mexican dip, here is what I used:
Red Gold® Tomato Sauce Chili Ready – Seasoned with classic chili seasonings like chili powder, cumin, onion and garlic powder making it perfect for a Mexican-inspired dip.
Red Gold® Diced Tomatoes Chili Ready – Made with vine-ripe-red tomatoes packed in tomato puree that are selected at their peak of freshness.
Green Chiles – for another flavor-packed kick.
Cream Cheese and Sour Cream for rich creaminess.
Shredded Cheese for melty goodness. We're adding to the dip and some extra on top.
Taco Seasoning – for an additional boost of fiesta flavor.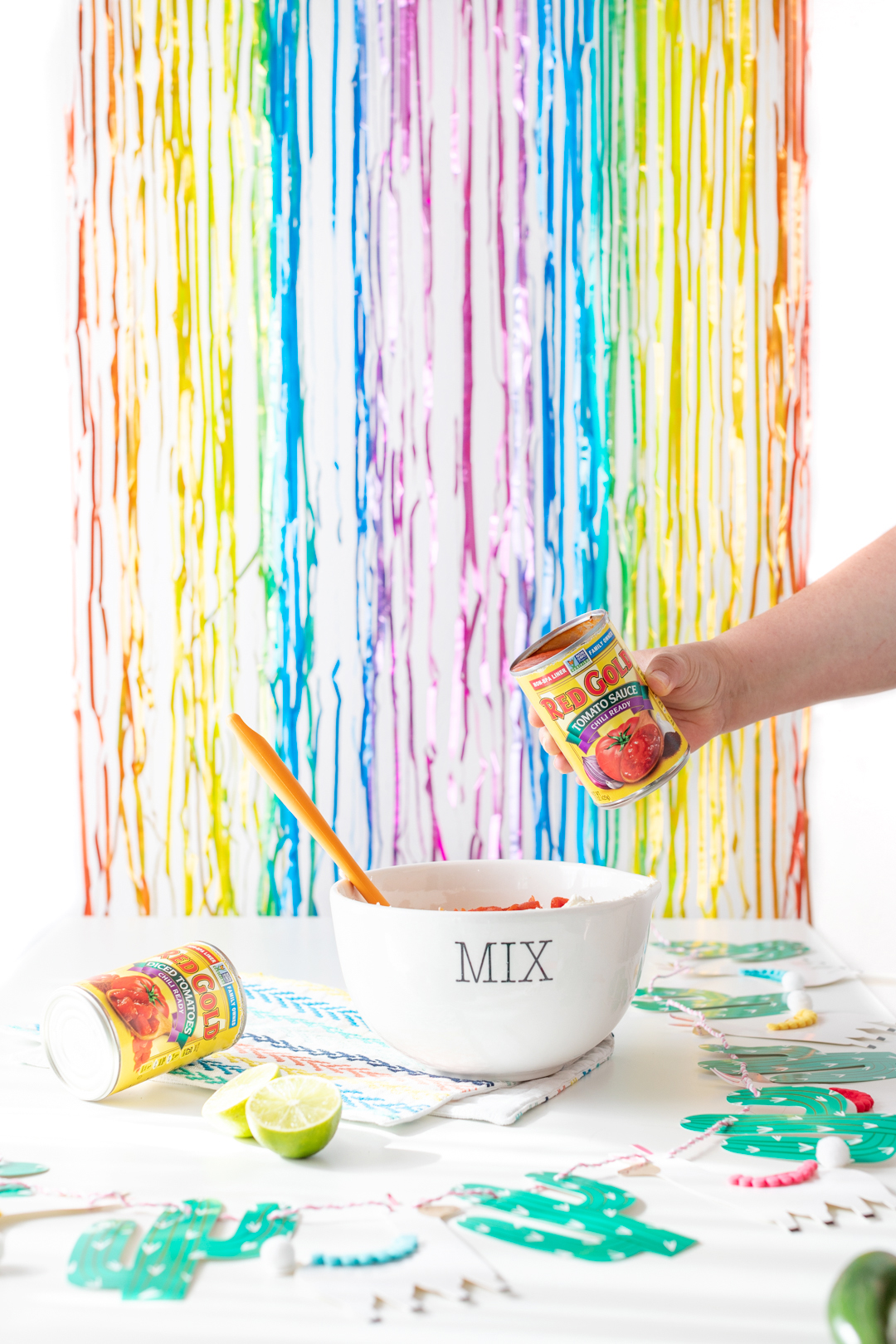 First, I whipped the cream cheese to get a softer texture and then added all of the ingredients to together reserving some cheese for that bubbly topping.
Then, add to a small casserole dish and bake for just 20 minutes to warm the dip and melt the scrumptious cheese.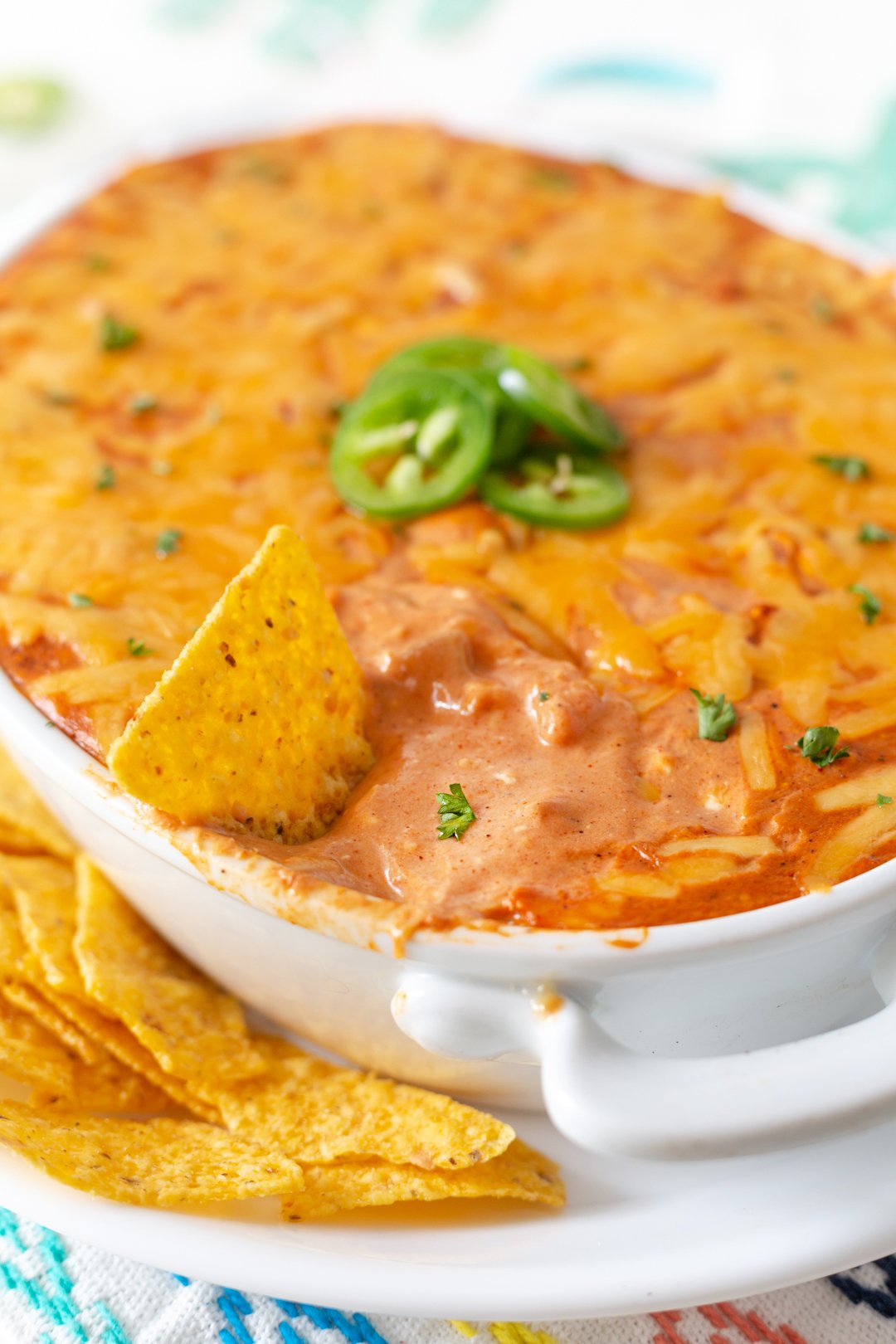 The flavors came together so seamlessly and I have to warn, it's really addicting. So yum.
Pair up with your favorite dippers like Tortilla Chips for a delish combo.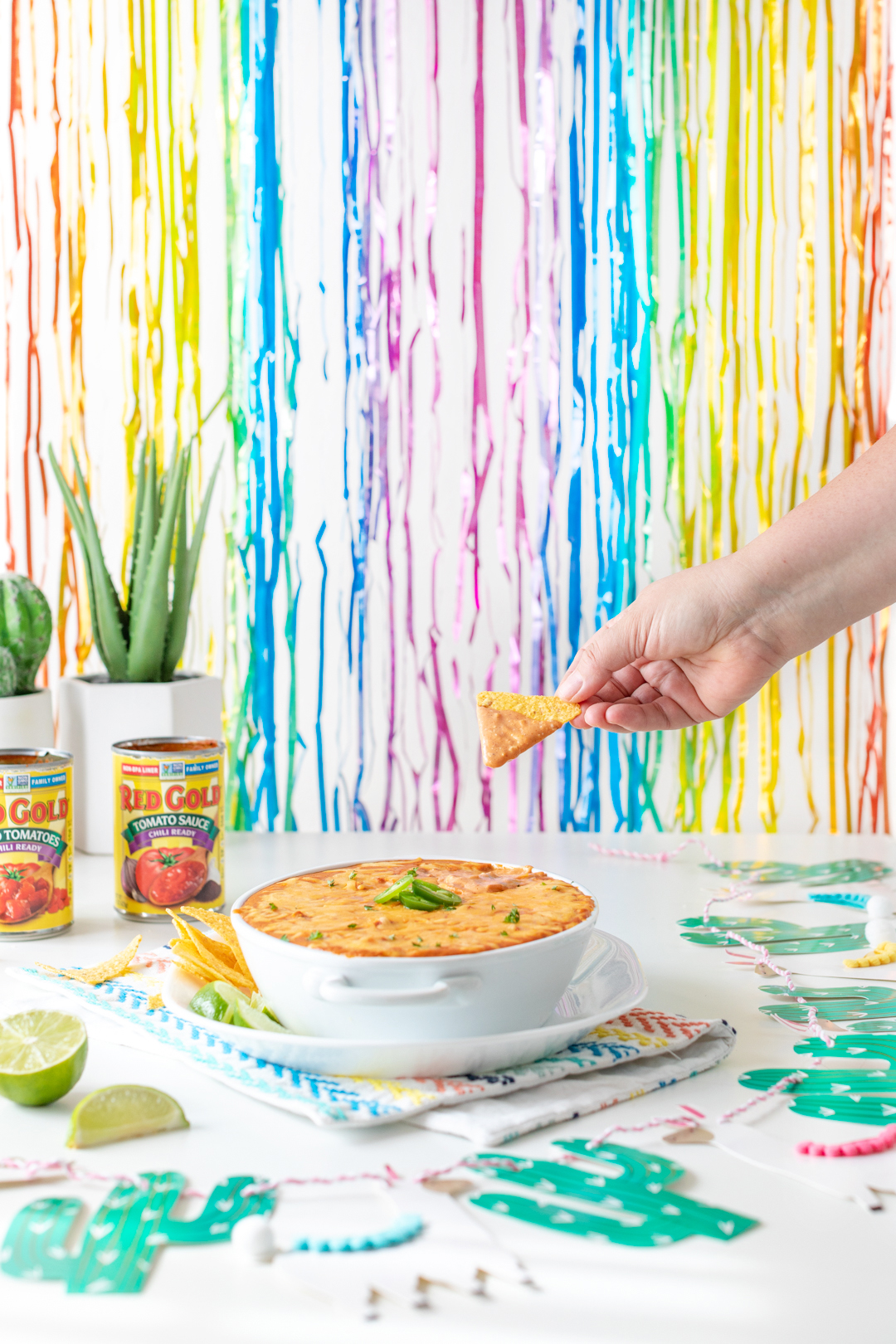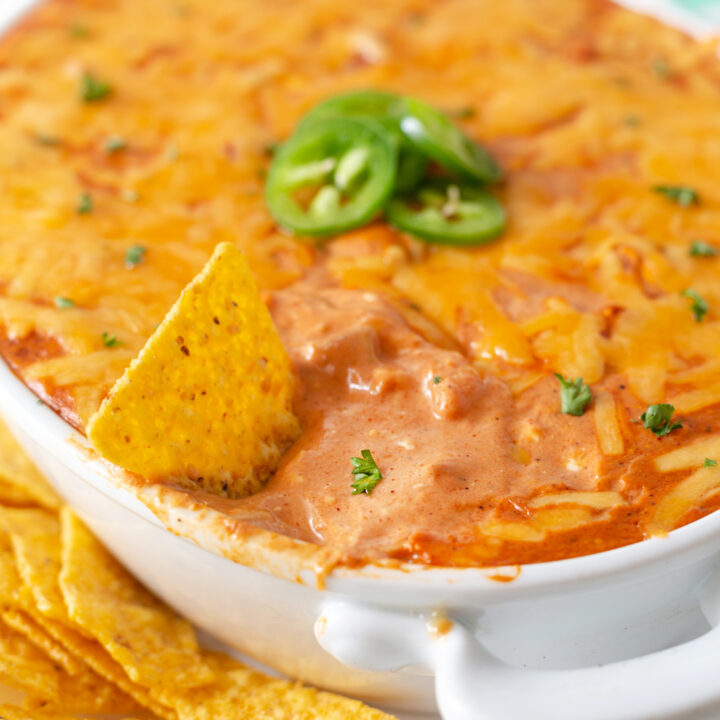 Fiesta Dip Recipe
Prep Time: 10 minutes

Cook Time: 20 minutes

Total Time: 30 minutes

Rich tomato-based creamy Mexican dip recipe topped with melty cheese.
Ingredients
2 pkgs cream cheese brick, softened, 8 oz ea.
1 pkg shredded sharp cheddar cheese, divided, 8 oz
1 cup sour cream, 8 oz
Red Gold® Diced Tomatoes Chili Ready
Red Gold® Tomato Sauce Chili Ready
1 can chopped green chiles, undrained
2 tbsp + 1 tsp taco seasoning
Instructions
Heat oven to 350ºF.
Whip the cream cheese until softened.
Add all of the remaining ingredients to a bowl (reserving 1/2 cup of cheese for later.)
Place mixture into medium baking dish.
Sprinkle remaining cheese over the top evenly.
Bake for 20 minutes or until the cheese is perfectly melted and bubbly.
Cool and serve.
Nutrition Information:
Yield: 12 Serving Size: 1
Amount Per Serving:Calories: 283Total Fat: 22gSaturated Fat: 11gTrans Fat: 0gUnsaturated Fat: 7gCholesterol: 66mgSodium: 600mgCarbohydrates: 9gFiber: 1gSugar: 3gProtein: 13g

Traditionally many dips include diced tomatoes, but the addition of sauce really adds a deep and well rounded flavor that comes together perfectly.
I hope you will give this yummy recipe a try.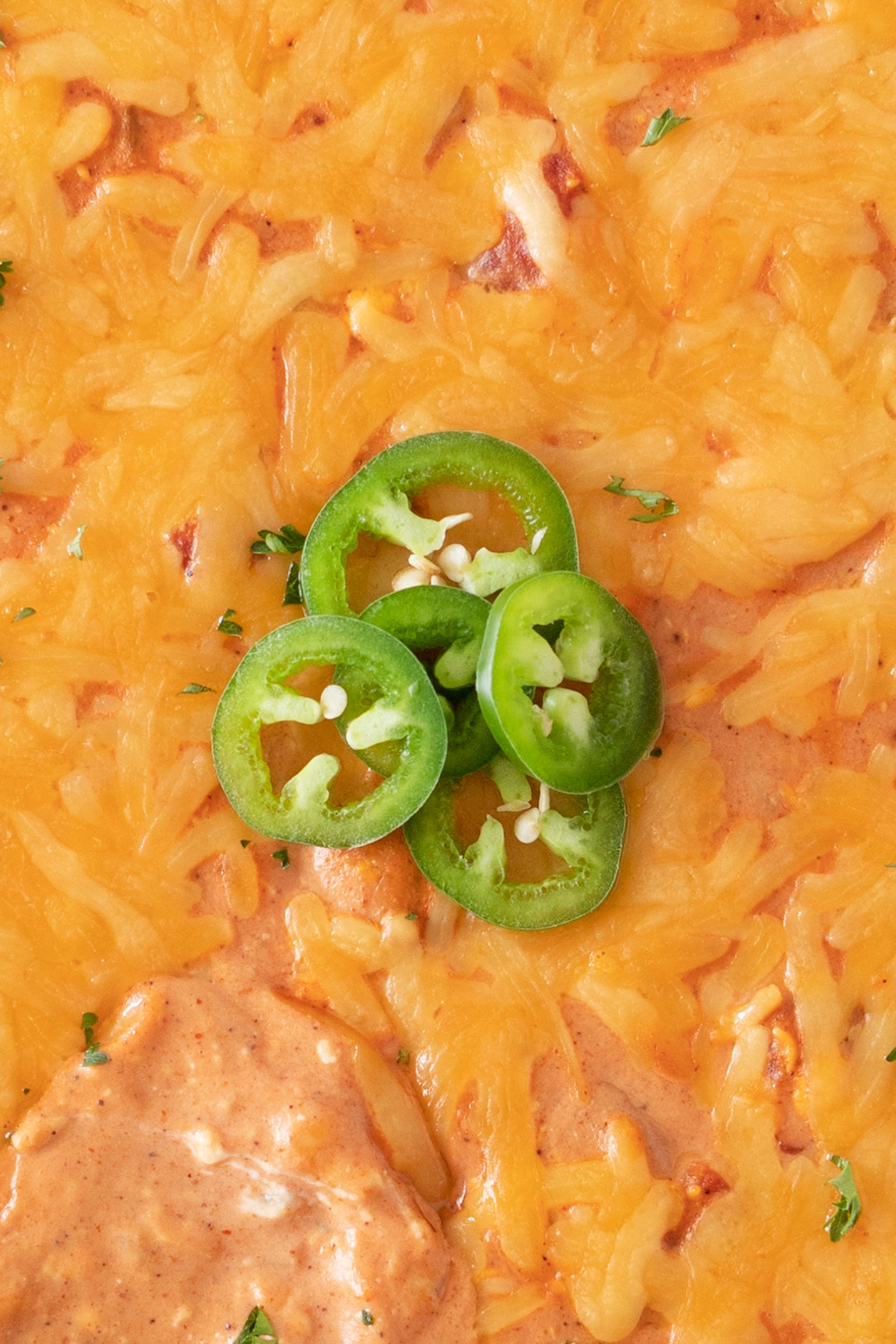 How can you resist?
MORE RED GOLD TOMATO PRODUCTS TO TRY:
Red Gold Whole Peeled Tomatoes – Award winning option made with plump vine-ripened tomatoes.
Red Gold Crushed Tomatoes Chili Ready – This large can is perfect for making sauces for pasta and casseroles.
Red Gold Crushed Tomatoes – Add the perfect chili flavor to your meatloaf, tacos, chili mac or chili lasagna.
Red Gold Tomato Ketchup – I'm excited for this new ketchup experience. Bonus, a portion of the proceeds from each purchase goes to the Folds Of Honor Foundation.
Whatever you choose, I know it will be made extra delish with any of these choices.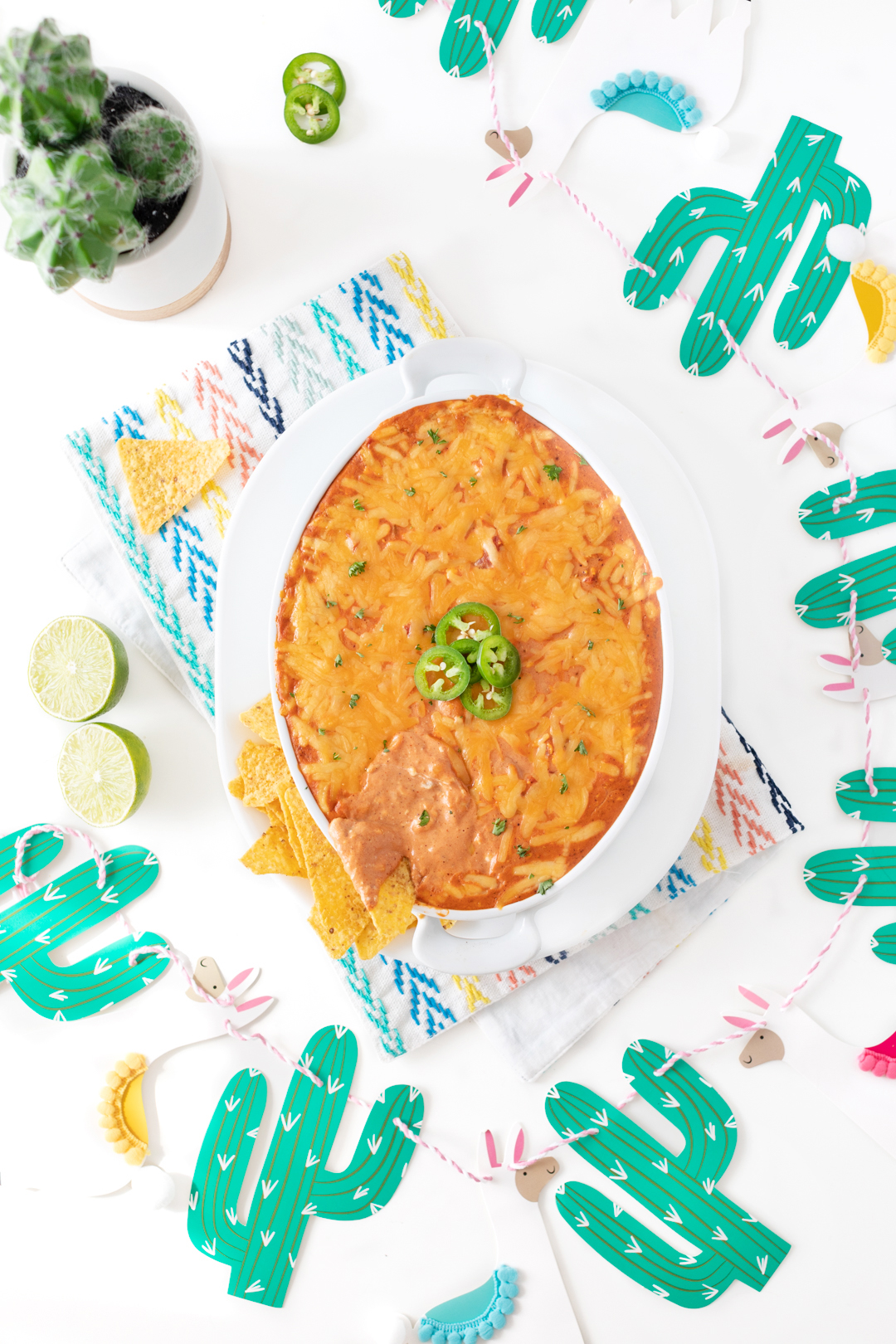 Start your fun flavor journey when you try Red Gold Tomato products. Find out where to buy them here.