Deck the halls... with office supplies? Why not! As someone who works at home, Staples has become one of my regular haunts. But, I have to admit that I never thought of heading there to decorate for the holidays. Until now, that is. I like a good challenge, so I gladly accepted when I was asked to create a fun holiday project using their products. A Staples gift card was provided for this post, all opinions are my own.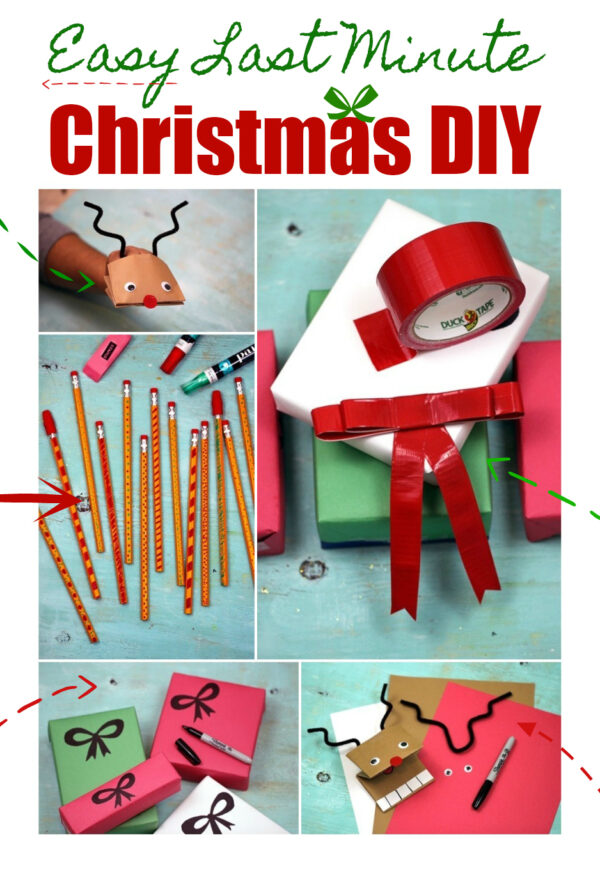 My mind wandered as I began to dream up ideas. A Christmas tree made of pencils maybe? A wreath, no not a wreath. Hmm, actually yes, a wreath. But, the joke was totally on me. I had never made a wreath and apparently it was not in the cards. However, I still have glitter glued to my fingers from trying. A for effort?
Last Minute Christmas DIY at Staples
So, here are the ideas that I came up with. They can all be done in just minutes and I promise you won't get any glitter stuck to your fingers. *wink*
1. Make Your Own Gift Wrap with construction paper and a Sharpie. If you run out of wrapping paper or just want to be creative this holiday season, no worries you can totally get the job done in just a few minutes.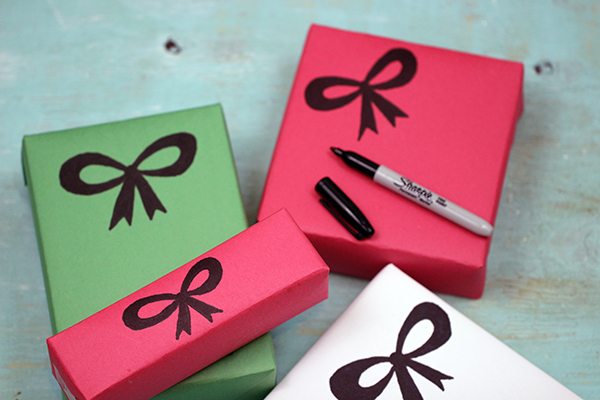 2. Make Duck Tape Bows - I found Duck Tape® in Cha Cha Cherry™. Ooh la la! My little trick for making bows with tape is to take strips and fold them in half, sticky side onto sticky side so that you no longer have any sticky areas exposed. It makes it super easy to manipulate into whatever you want! To secure the bows, I used staples and covered my tracks by wrapping a small piece of tape over the center. Voila!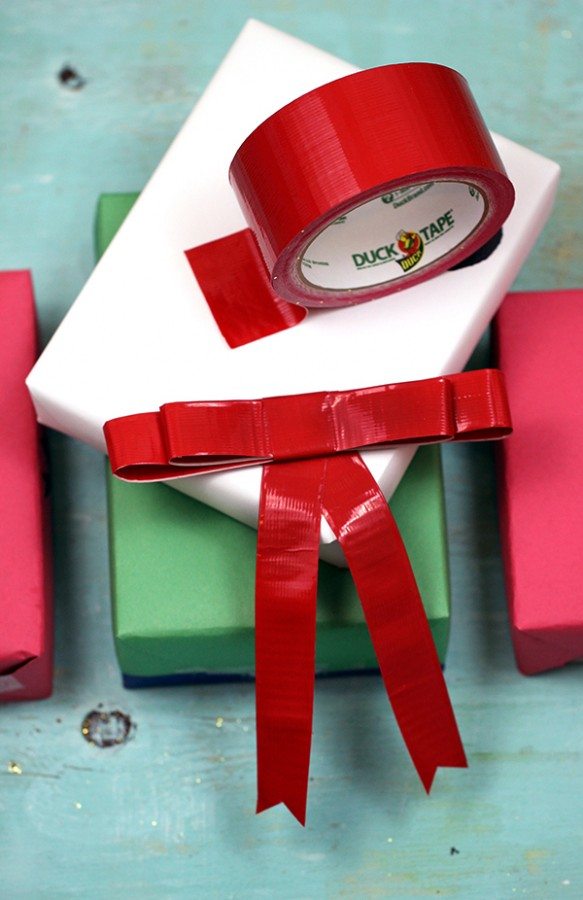 3. Make a Reindeer Puppet - Using construction paper, tape wiggly eyes and chenille stems you can make cute little hand puppets. I used Duck Tape® for a red nose, but you could use red construction paper and some glue.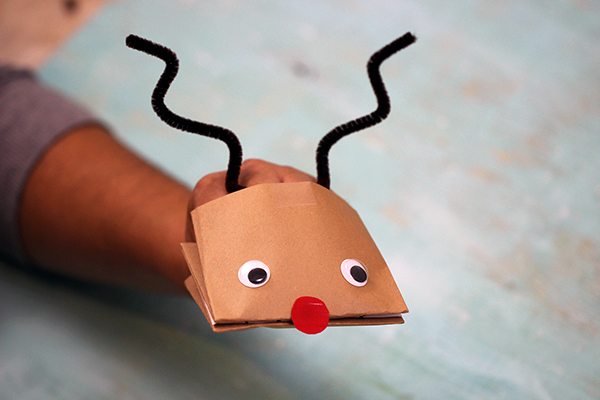 To make it a little more fun, you can also make teeth and a tongue. My clever hubby actually taught me how to make these. They're adorable, inexpensive and will provide a fun activity and hours of play for kids.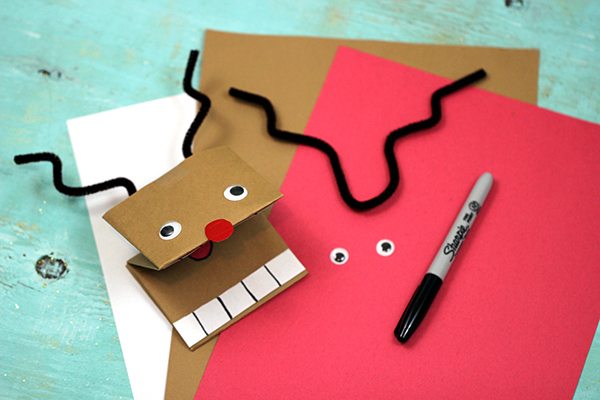 4. Design Your Own Pencils for yourself or for gifts. To make these, I used paint markers which are mega awesome because you can easily draw a long lasting design easily. You could also use Sharpies or other markers if you'd like. These would make a great gift from kids because they can use their own creativity to make them!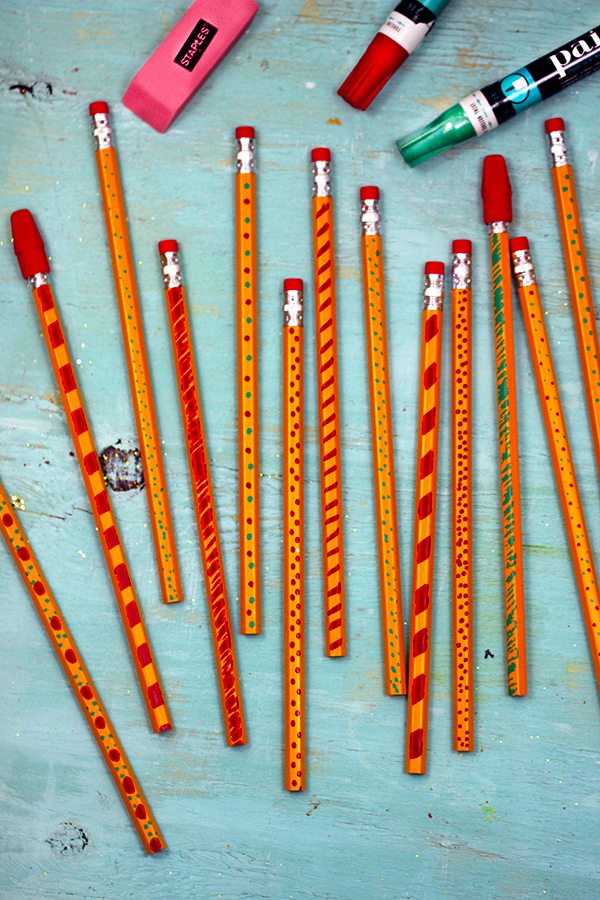 Hope these last minute ideas help make your holiday nice and smooth so you can go and enjoy time with family and friends! Next time you want to create something unique and fun, head on over to Staples!
Have you made any holiday crafts or projects this year? What did you make?