Around the holidays, I tend to realize just how much I love dip. Especially hot dip that involves cheese. Today, I have a seriously easy and stinkin' delicious recipe for creamy hot artichoke dip to share. The best part is that you only need 4 ingredients and 30 minutes of time. Total winner!   This is a sponsored post about Holiday Recipes at Sams Club. All opinions are my own.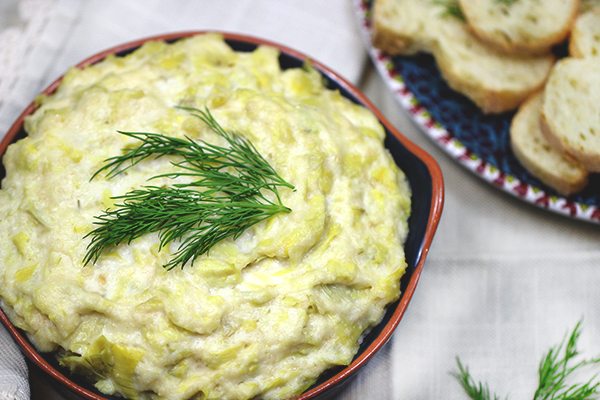 I am vowing to eat more dip throughout the year, on that note… I also need to make stuffing more often. Totally love it, but forget about it for 10 months of the year.  Not cool. Not. Cool. Most people are planning weight loss and fitness resolutions for the new year. Here  I am planning to eat more right now. Don't judge, I think holiday stress is getting to me. That's just another reason this swoon-worthy dip has me all giddy. I've been a bit sick this week and I'm finally feeling a little better. Therefore, I was craving comfort food. When I called comfort food, this delicious dip totally "answered".
Over the past few months, I've been venturing out and trying new Hellmann's recipes. I couldn't be more impressed if a jar of their mayo came and cooked FOR me. (I am apparently in an interesting mood).  So far, I've learned that it makes chicken extra juicy and dips easy to make and ultra creamy too.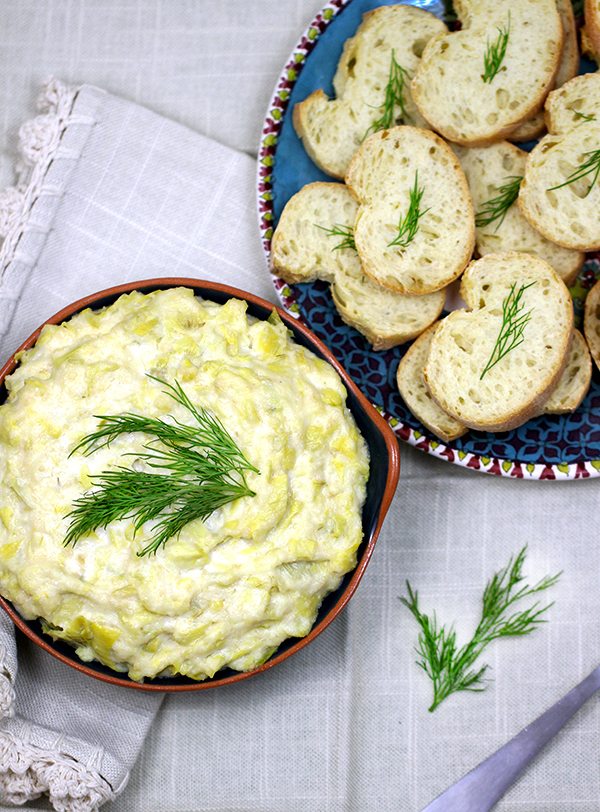 HELLMANN'S 4 Ingredient Creamy Hot Artichoke Dip
Prep Time: 5 minutes · Cook Time: 25 minutes ·Print the Original Recipe
INGREDIENTS
1 can (14 oz.) – artichoke hearts, drained and chopped
1 cup – HELLMANN'S® Light Mayonnaise
1 cup – grated Parmesan cheese (about 4 oz.)
1 clove garlic, finely chopped or (optional)
INSTRUCTIONS
1. Preheat oven to 350° .
2. In 1-quart casserole, combine all ingredients. Bake uncovered 25
minutes or until heated through. Serve with your favorite dippers.
How is that for easy? I could barely believe it myself. Totally good, totally worth making. Yum. That's all! *wink*
Make sure to head to Sam's Club for your holiday shopping and snag up their tempting recipes too!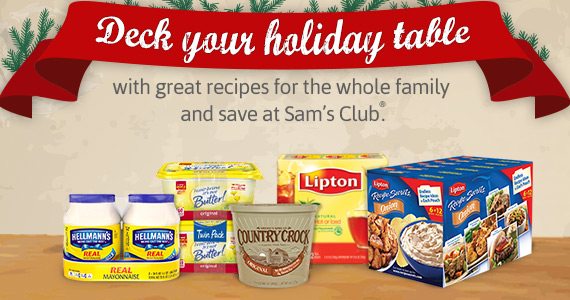 Tell me, which of these holiday recipes at Sam's Club would you try next?