There is only a week until Valentine's Day and there is plenty of time to create something cute and thoughtful. We have made it even easier with 5 ideas all ready for you. You just need to grab a few things and you'll be good to go!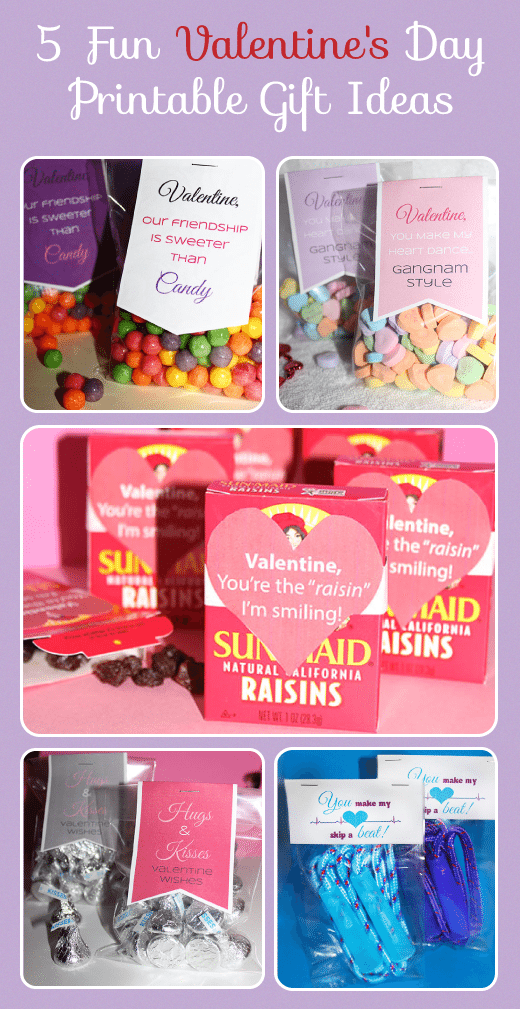 Fun Printable Valentine's Day Gifts
Here are three options using candy.. oh yummy candy.
Want to skip the candy? How could you? Just kidding, here are some healthier options to woe your Valentine this year. Personally, I don't think they'll miss the candy with these fun little treats.
No matter what you decide to do this Valentine's Day, hope its packed with lots of fun treats and moments!
What are you planning?