This is a sponsored conversation written by me on behalf of Kellogg's Chips Deluxe®. The opinions and text are all mine.
Are you ready for a seriously tasty tidbit? Ready? There are now 20% more cookies in packages of Kellogg's Chips Deluxe®. Um, yes, please! To celebrate, share them with friends and family using printable Valentine cards. I have a cute free printable so you can create your own chocolate chip cookie Valentine's sweets.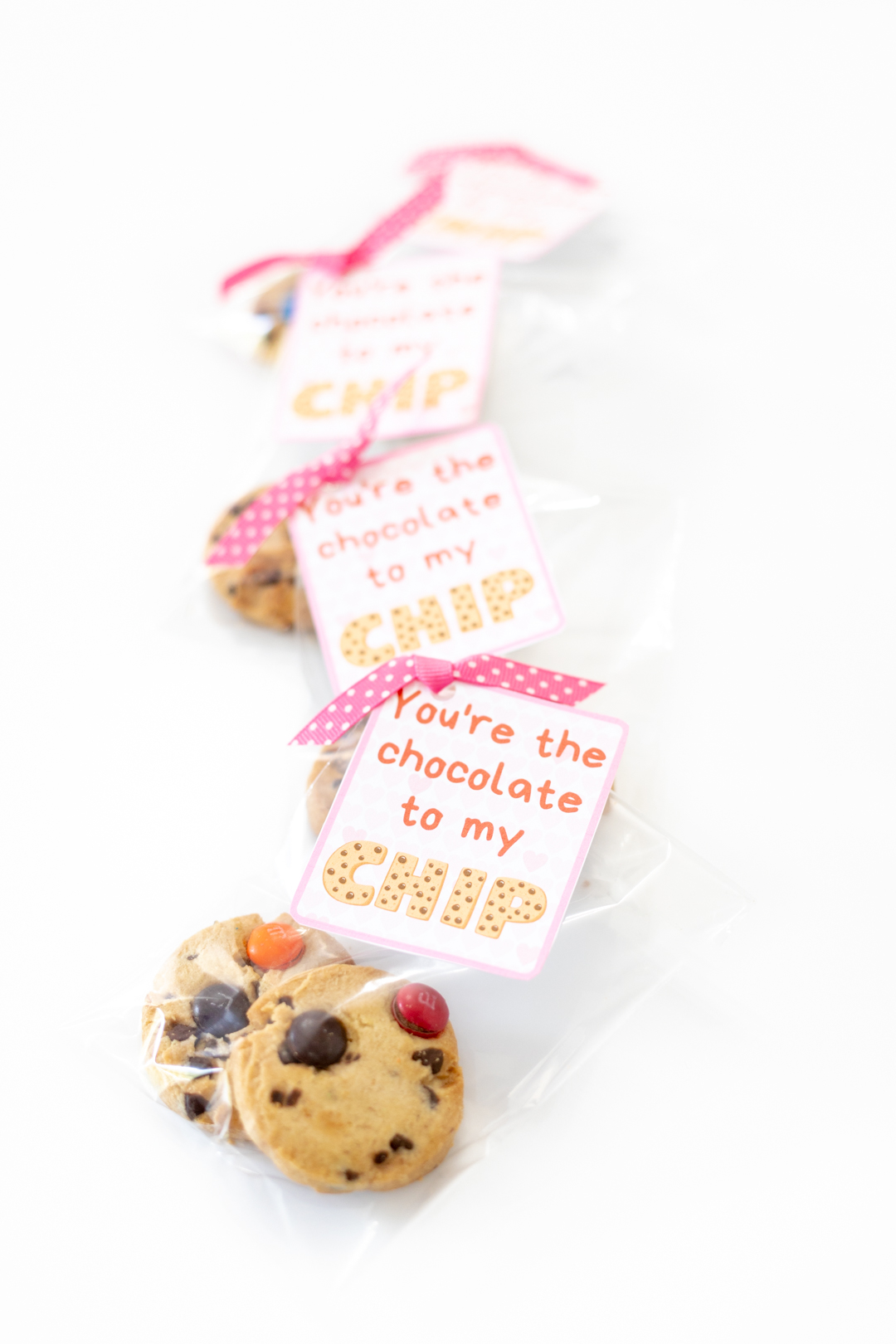 HAPPINESS = 20% MORE CHIPS DELUXE
Chips Deluxe don't really last long around here TBH. I've been known to grab a package or two whenever I stroll down the cookie aisle at Publix. My family just loves snagging a cookie from our stash during snack o'clock. You know... anytime! Now, with more cookies in each package, we don't have to keep them all to ourselves. We can get creative to share with friends. Not that we hid them before or anything. Shhhh.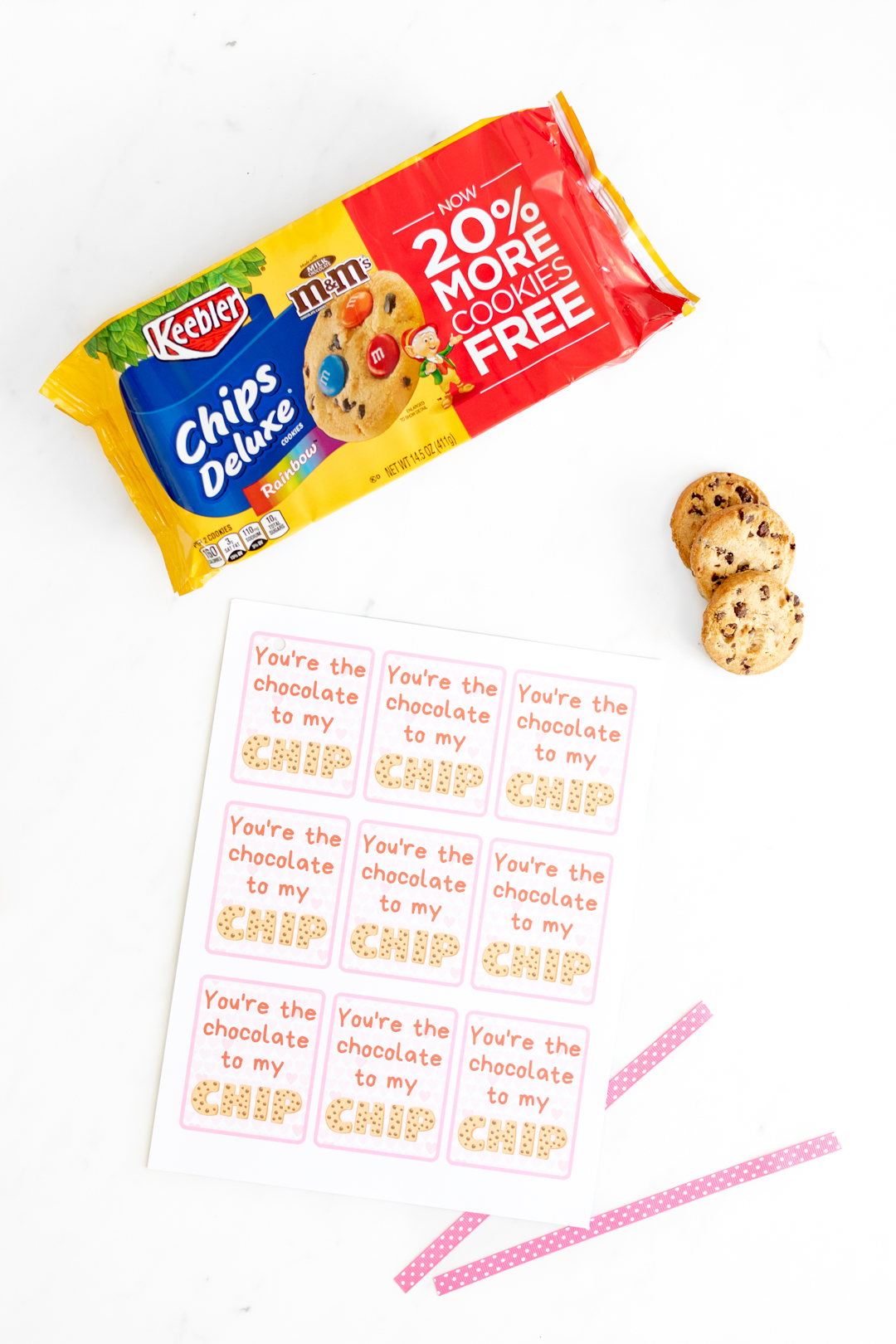 Giving and receiving cute Valentine treats is one of my favorite memories from my younger years. Why should that fun stop now? I continue to gift my family sweet treats every year on February 14th. Thanks to the extra in packages of Chips Deluxe, this year's gifts are cookie-themed.
I made these cookie-inspired Valentine cards that you can easily print at home. Need a last-minute treat idea? Easy. Just print these babies out, grab a package of Chips Deluxe from Publix, and you have a thoughtful little gift.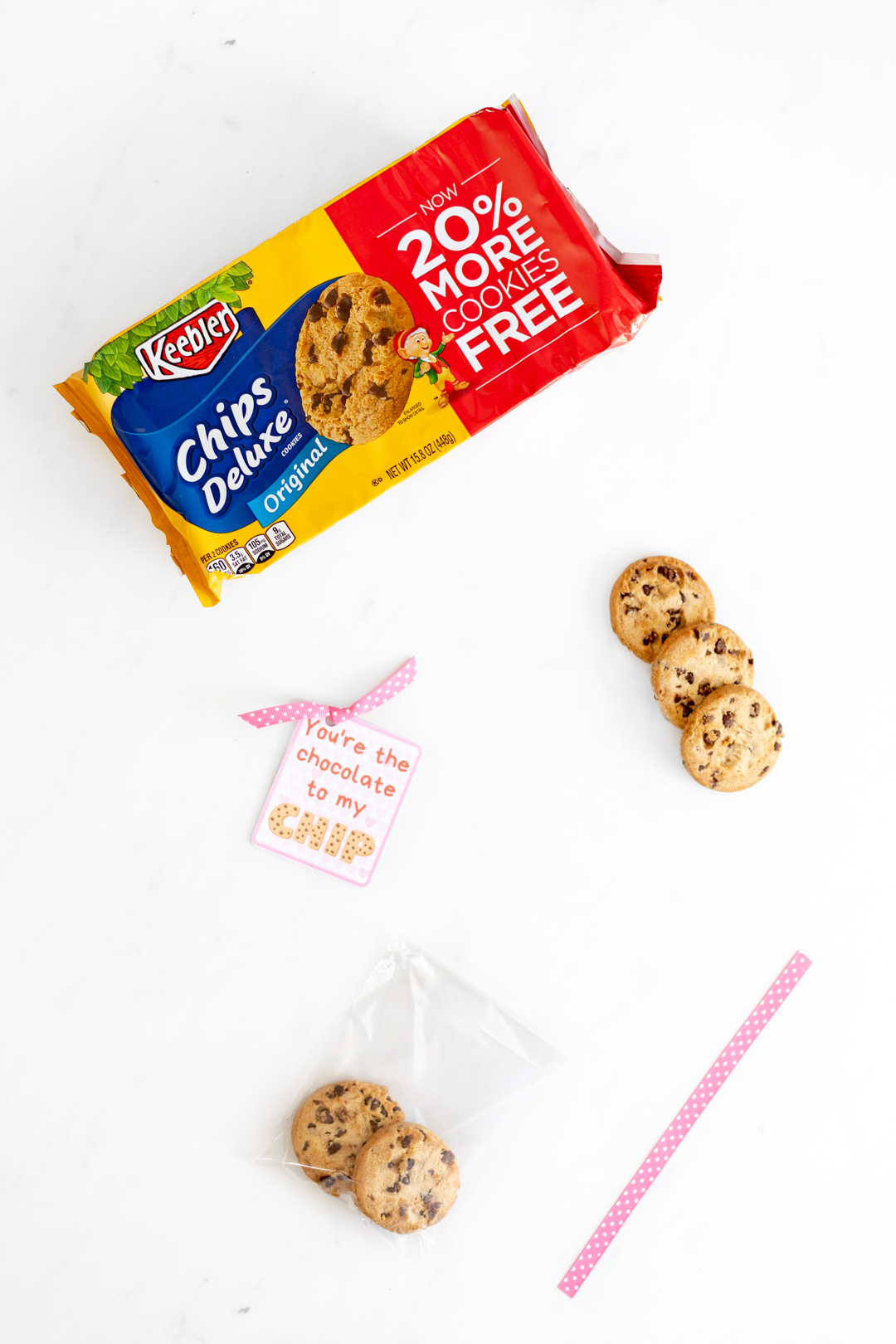 Surprise neighbors, family, friends, your mail carrier, and whoever else you can think of that can use a good smile.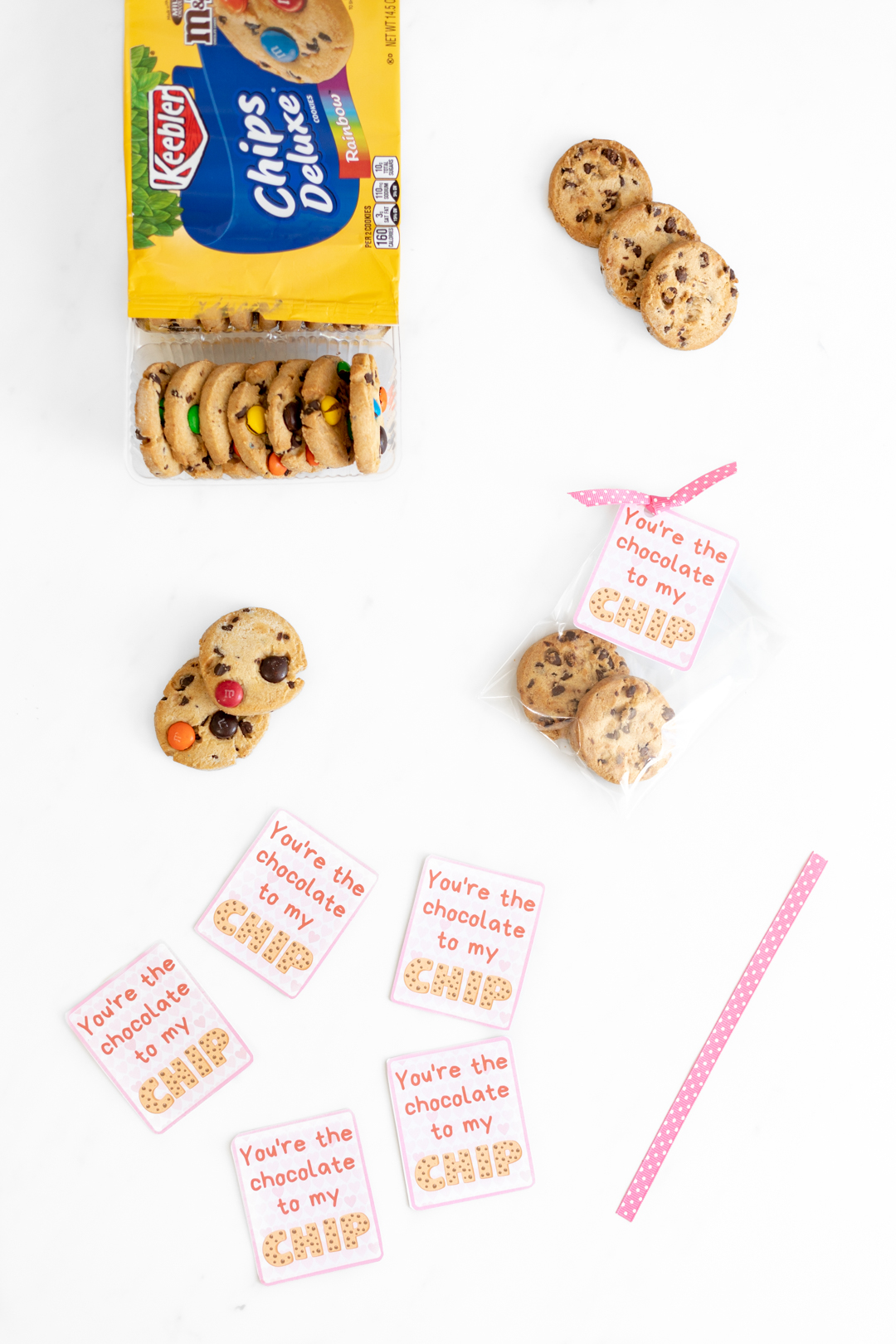 Don't forget that you can choose from Chips Deluxe Original or Chips Deluxe Rainbow for even more options.
FREE PRINTABLE VALENTINE CARDS
Decorate your printable however you choose to make it your own. Include a thoughtfully written note to your sweetest of sweeties! Be sure to tweet and let me know how it turns out! Let's make these! They're SO simple!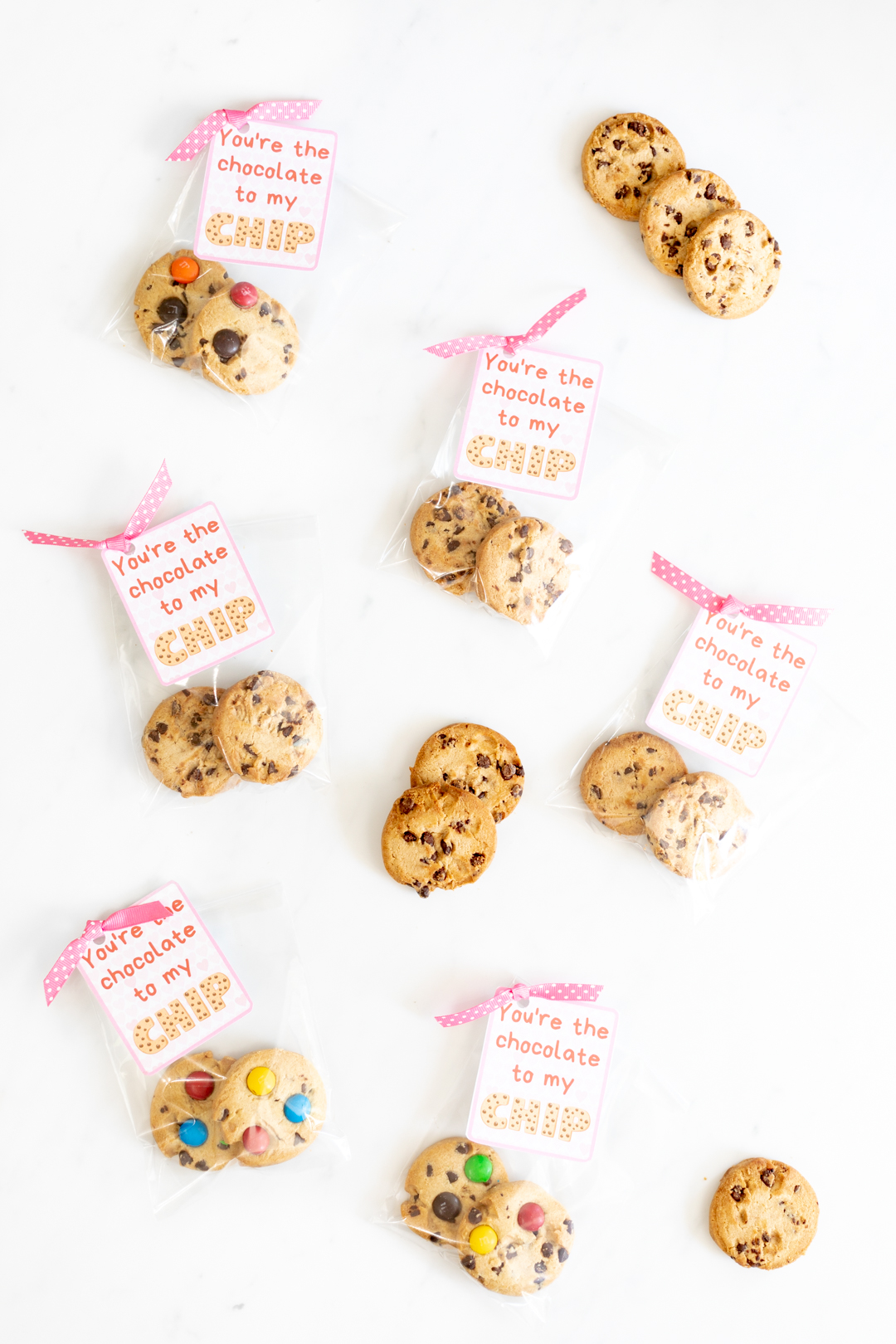 Here's what you need:
Valentine's Day Printables (below)
Small Clear Baggies
Cute Ribbon
Tape
Hole Punch (optional)
Chips Deluxe Original or Chips Deluxe Rainbow, of course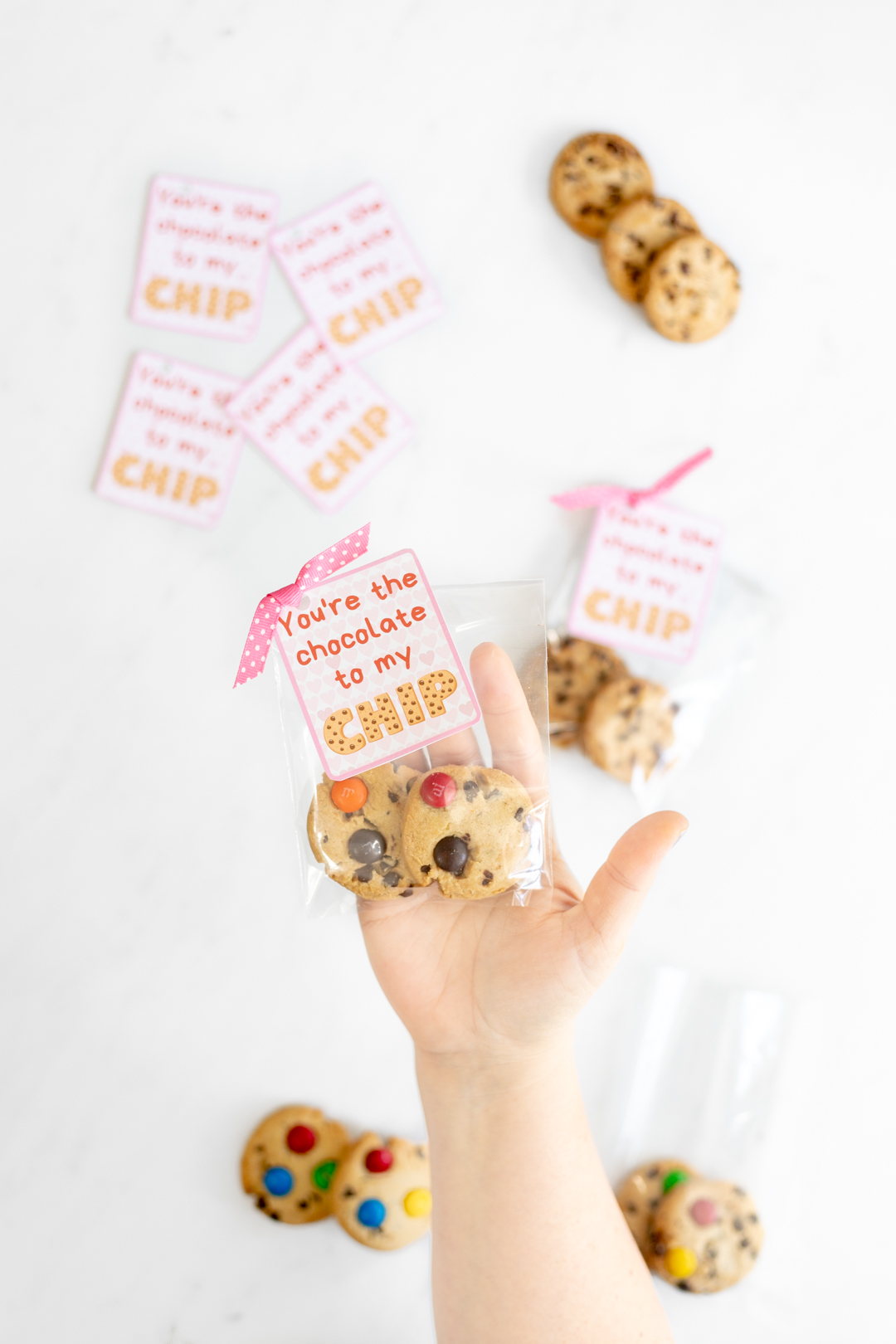 How to assemble these:
Print off desired amount of Valentine's Day sheets (below).
Trim each Valentine out and punch a hole in the top of each if desired.
Add a small ribbon through each and tie a knot through the hole.
Fill the baggies with desired amount of Chips Deluxe cookies.
Tape the baggies closed.
Tape the Valentine's Day print to the baggie.
Voila! You have some super cute DIY gifts! Easy peasy!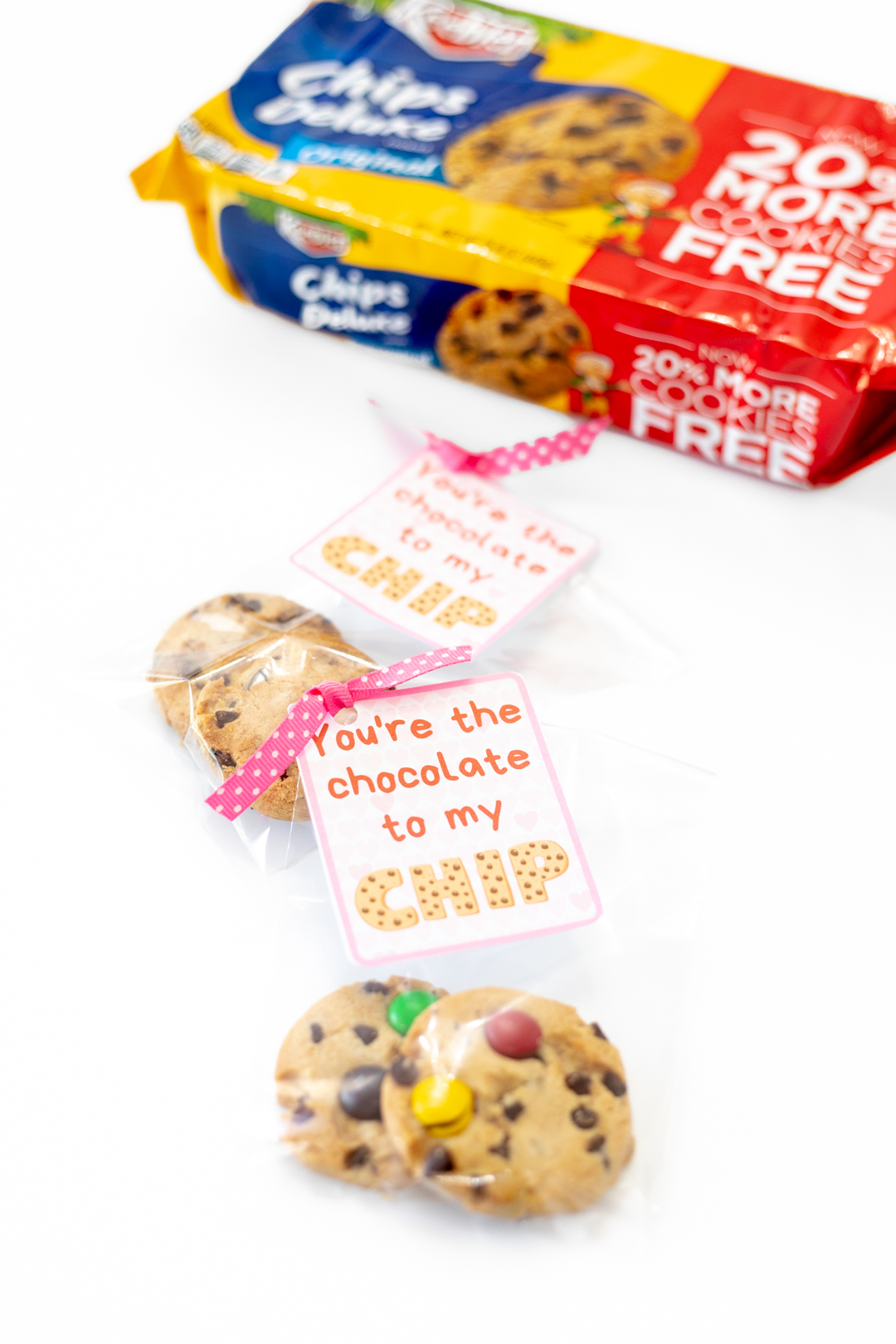 FREE VALENTINE'S DAY PRINTABLES
Option #1 as pictured in photos:
Download your free ↘ Cookie Valentine Tags - 9 per page (pdf)
Option #2 with room for ribbon on the top:
Download your free ↘ Cookie Valentine Tags - 9 per page (pdf)
Make sure to pin these sweet goodies to make later and share with your friends.

CHIPS DELUXE SAVINGS
Red Hot Savings Alert: Save $0.50 on one (1) package of Chips Deluxe Original or Rainbow 16.4 oz. now through 2/15/19 at Publix.
Let me know who you share your extra Chips Deluxe with!