Can't believe Halloween is almost here. I'm kind of super sad that I didn't have as much time to share creepy and or fun projects. It's totally my favorite holiday, too. If there is one thing I am sure of, it's that you don't really want to hear me whining about it. Am I right? This post contains affiliates links.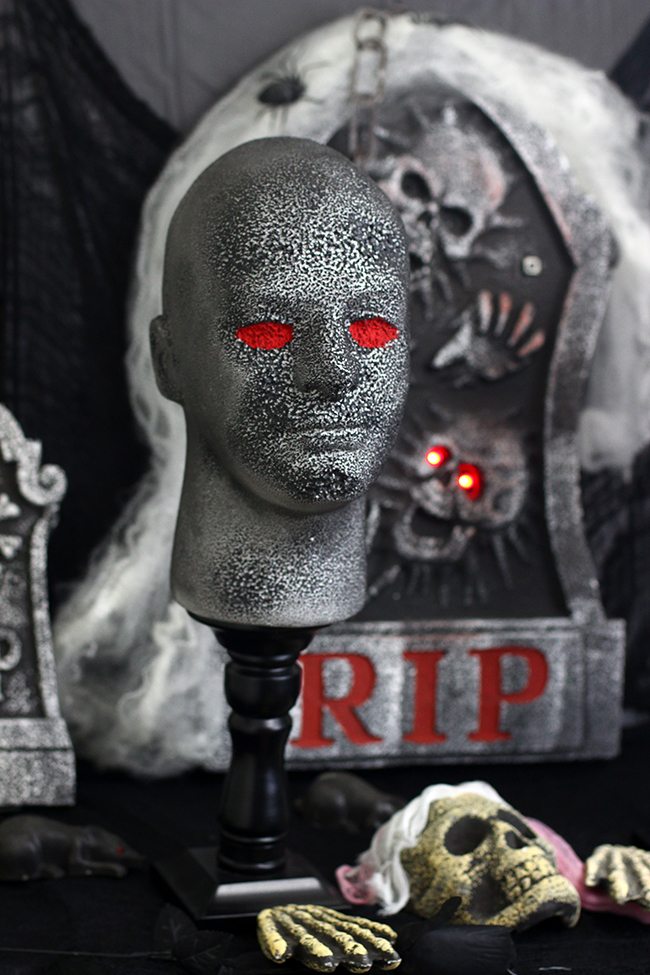 It's crazy, we made these DIY Halloween Evil Styrofoam Heads over a month ago, but I didn't have time to get them posted. Ah. Well, here we are! This idea was hatched when I made my hubby come to Hobby Lobby to hopefully gather some inspiration for the season. When we spotted the Styrofoam Heads, our brainstorming went into overdrive. If you don't have a Hobby Lobby, you can also creep up on Amazon, they have a ton of different Styrofoam Heads
to check out.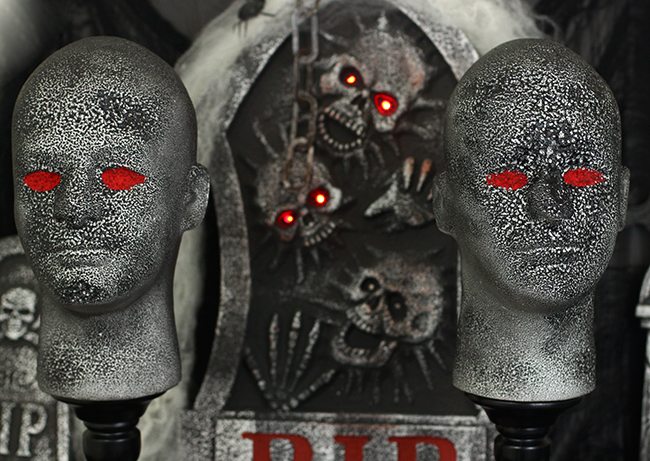 Make Halloween Evil Styrofoam Heads
These are so easy to make, it will make your head spin or fall off or something. 😉 Here's what we used:
✔ Styrofoam Heads
✔ Black Spray Paint like Krylon
✔ Red Paint such as Acrylic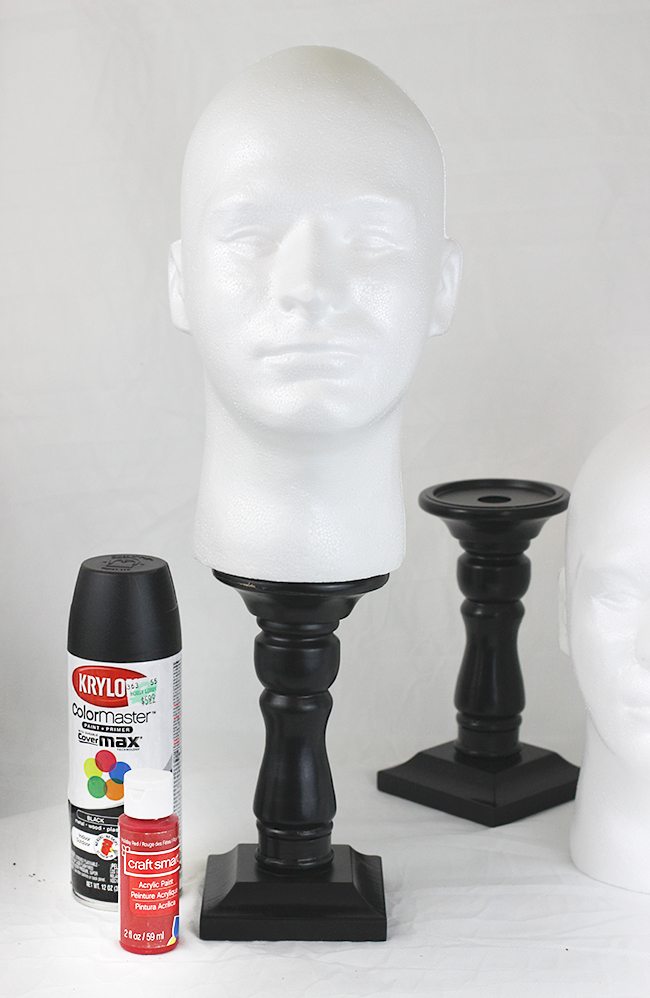 We were originally going to paint the heads with a regular black paint. But, after doing a trial the spray paint actually gave off a really cool effect on the Styrofoam. I totally think it made them even more creepy than I thought. Score.
Wait for the spray paint to dry before carefully painting the eyes red. After all of the paint dries, these creepy heads are ready to scare the pants off of pretty much everyone.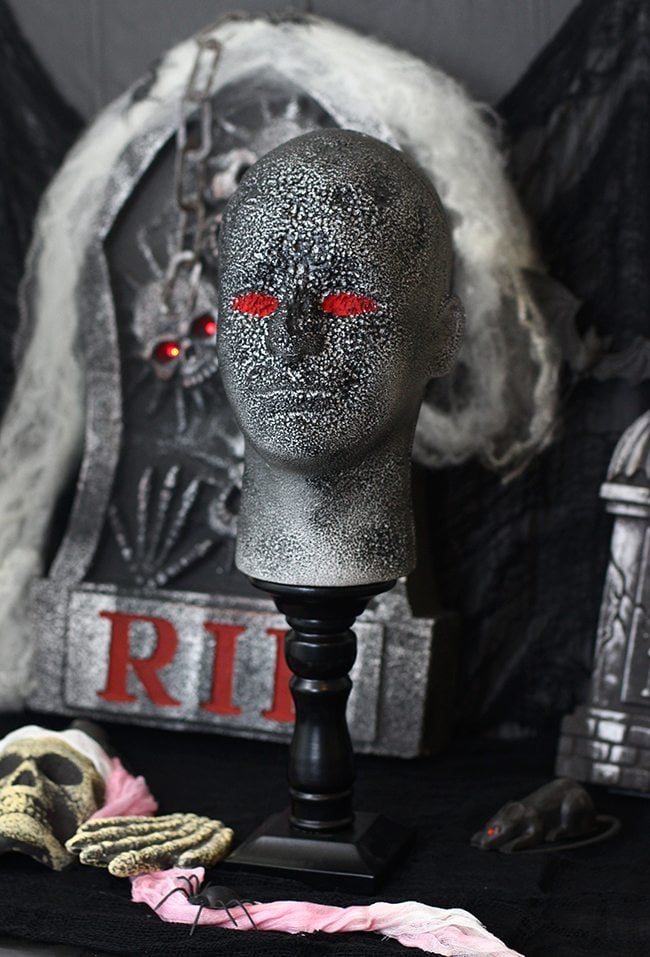 We placed our "heads" on candle holders that have a wide base. You can do so many things with these creep-tastic heads, it's really not funny. REALLY.
What are you up to for Halloween? Any cool projects? Tweet me pics!