As you know, I've been doing some little projects to complete my new living room makeover! This is my final share before the big reveal. This was one of my favorite creations yet and it was just ridiculously easy to do too! Which, who wouldn't love? This post is part of a sponsored series by Raymour & Flanigan. All ideas expressed are my own.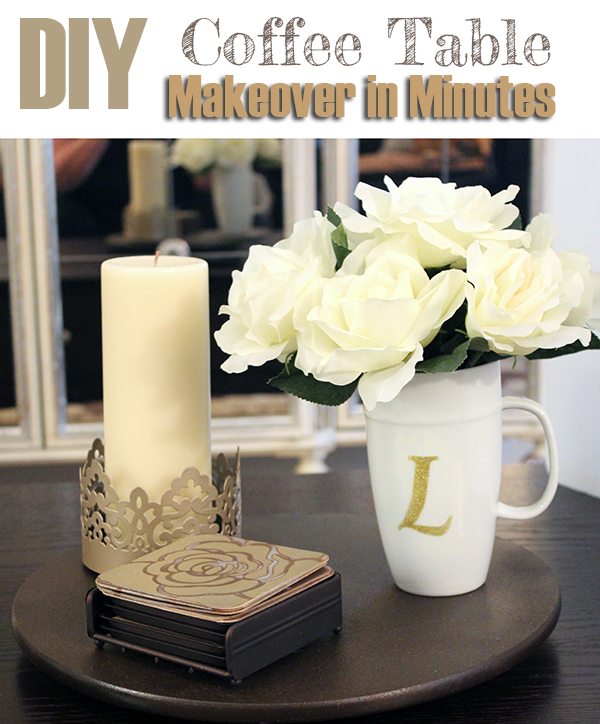 I really can't contain my excitement, everything has finally come together. My furniture from Raymour & Flanigan has arrived, the decor is in place and I'm VERY close to my big reveal! Now, if you've had a chance to check out the before pictures, you know that I really needed big help with this crazy space in our new home. I've really been able to take it from outdated to outstanding and can't wait to show you how I did it all! But, before that, I want to share their gorgeous coffee table that I fell in love with at first sight.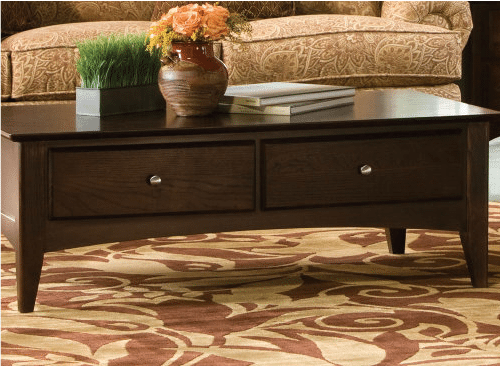 It's called the Metro II Coffee Table and it comes in a wonderful Ebony Brown which really matched so well with those heavenly leather recliners that I shared yesterday. The table begs for the perfect, but simple coffee table decor to accent it's simple beauty. So, let's get onto it then, shall we?
Coffee Table Makeover In Minutes
Since I'm already keeping you hanging about my complete makeover, I'll get right to the point here. Here is a breakdown of this easy to do decor: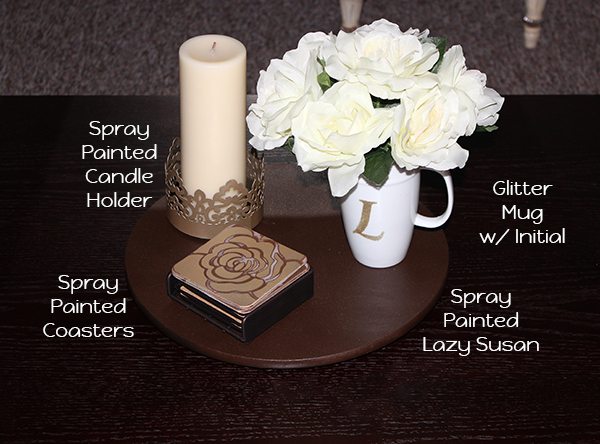 To create a VERY easy centerpiece for the coffee table, I started with a Lazy Susan base. I spray painted it using Rust-Oleum in a color that was dark like the table.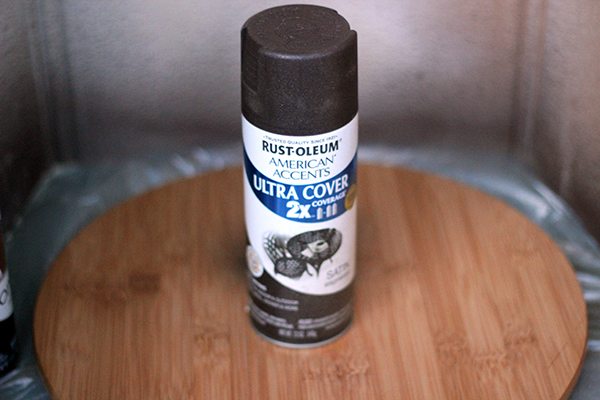 Then, I used a stencil for the mug to add our last name initial which I thought was SUCH a fun idea to personalize the decor. I used a paper stencil and taped in on, I used a glitter spray paint to color. You could use regular paints for any of these projects. I'm just spray paint happy, in case you didn't notice. *wink*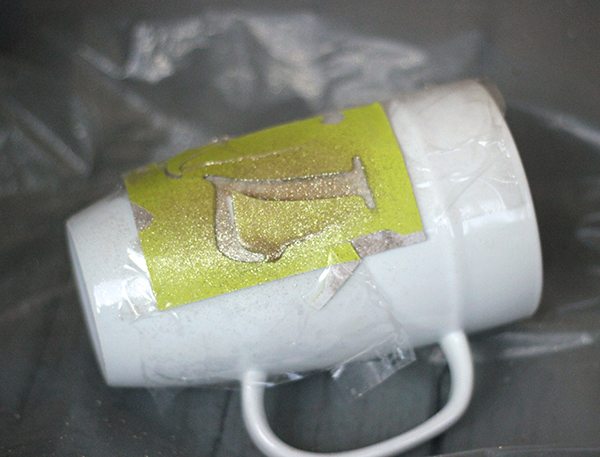 I also spray painted some drink coasters for an added touch. I used a floral stencil because I thought it would work to compliment the artificial flowers I placed in the mug. I also used spray paint on the candle holder as well in Brushed Metallics so everything in the room would match.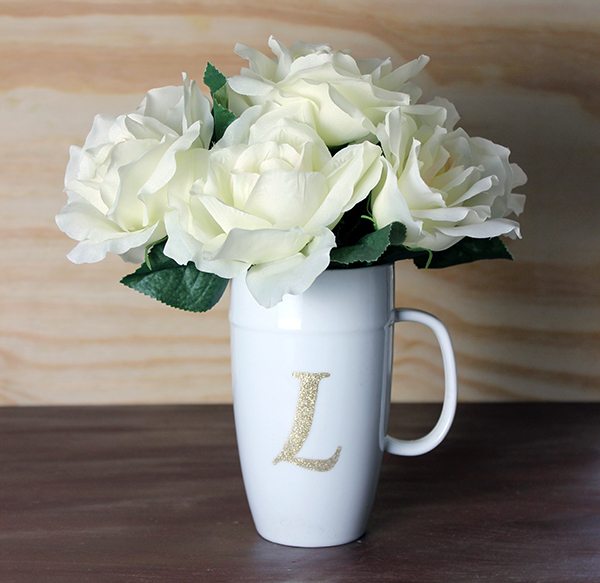 I'm so elated about how everything came out! I'm just a breath away from sharing my AFTER photos! Whoo hoo!
Confession: What do you have on your coffee table right now? Go –>
How could you add some flair to it?