I just love a good animated movie, always have and always will. As a big animal lover, the upcoming movie The Wild Life is the next one on my radar. This adorable looking movie will be out in theaters on September 9th, so make sure to save the date. To get ready for this fun new flick, I wanted to make a fun treat based on one of the characters I fell in love with instantly. Let's chat more about the movie as I show you how to make these super cute chameleon cookies. This is a sponsored post with Lionsgate about their new film The Wild Life, all opinions are my own.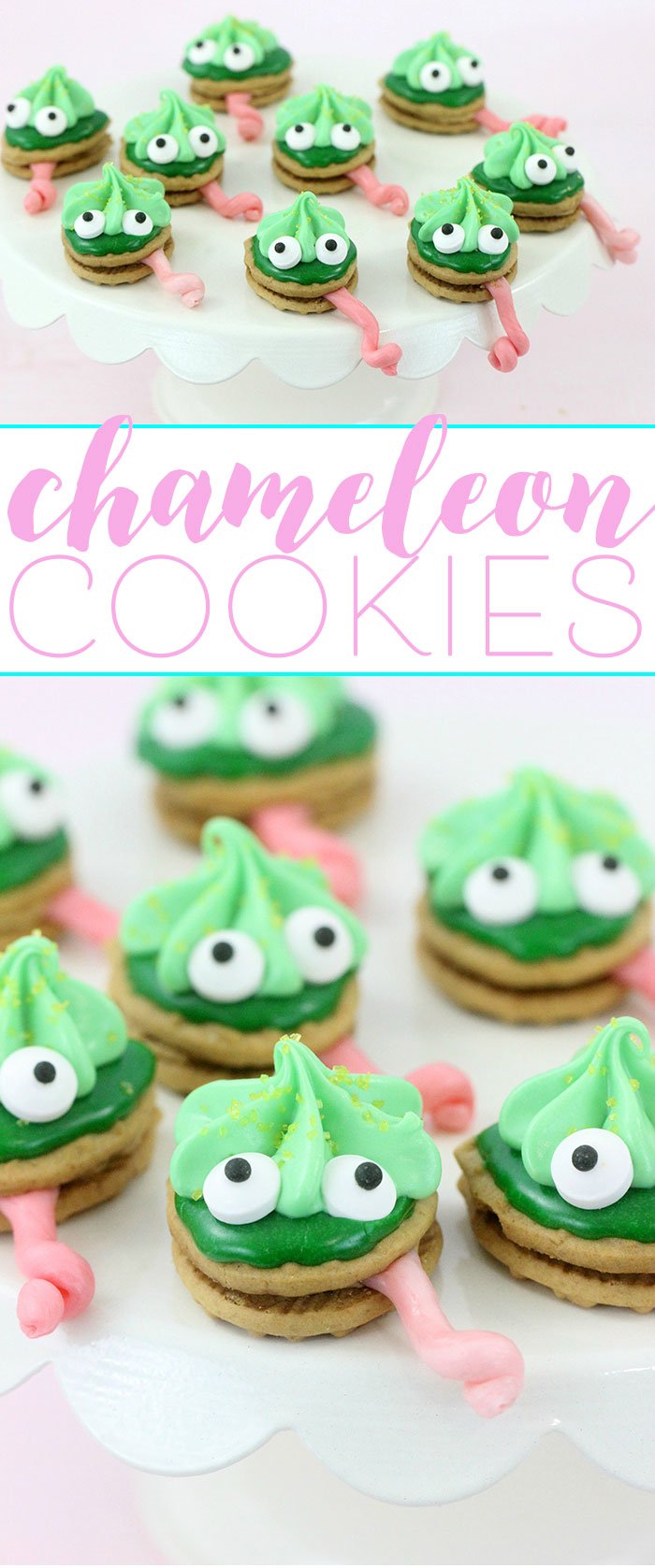 Imagine the perfect tropical isle that is pure wild animal paradise. You'll fall in love with all of the wild life in the movie from Mak, the parrot to Scrubby the ditzy goat. Things are shaken up when a storm hits and a washed up Robinson Crusoe ends up on stranded on the island. Things get a little crazy at first to say the least but they all come together and learn how to survive together, but not without some gut-busting laughs. With a couple of savage cats on the prowl (Mal & May), they have to work even harder to persevere. They will learn the power of friendship as they come together against all the odds.

In anticipation of this fun movie, I made cookies that look like The Wild Life character Carmello who is a pretty cool chameleon. I couldn't help but to make a super long tongue a part of these treats, check out the trailer to see it in action.
DIY Chameleon Cookies Recipes
To start out, cut Nutter Butter cookies in half. Each of these cookies makes two of these chameleon cookies.
I used pink Starburst Candy to make the tongues. I cut each square into 3 equal pieces and rolling each piece into a thin strip. Then, use a toothpick to make a little curl at the bottom. Isn't that cute?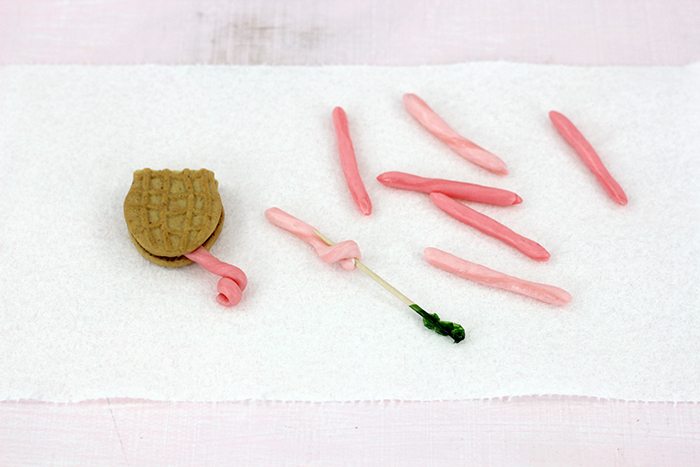 Carefully separate each cookie and stick the "tongue" inside. Gently press the cookies back together.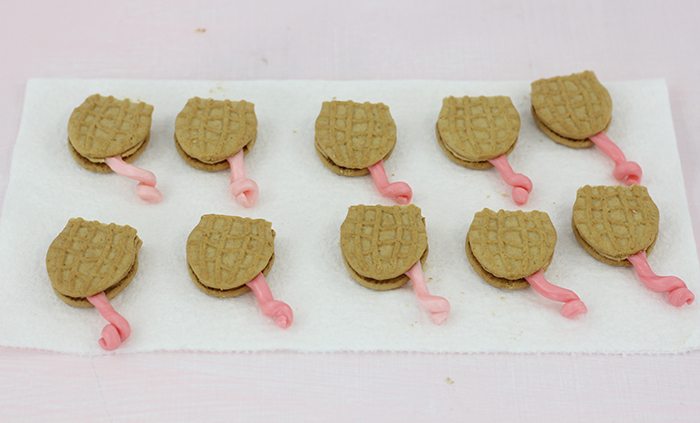 Use green cookie icing on top of each cookie. Draw along the sides and then fill in the middle. Let these dry up a bit before moving on.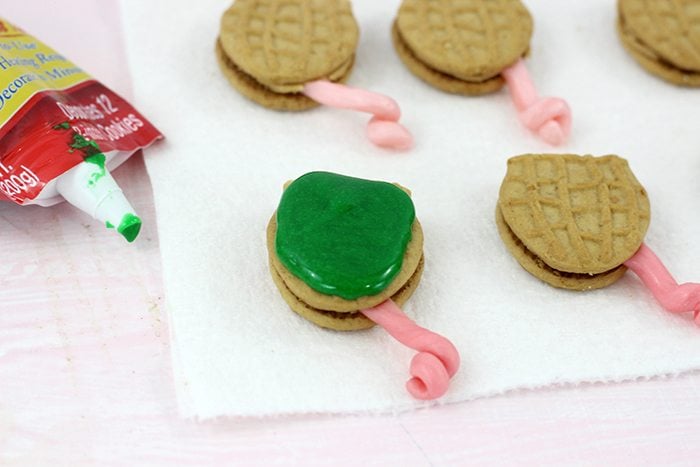 Mix up some frosting with green food coloring. I wanted to make mine a slightly different shade than the cooking icing for some contrast. Use a star tip to squirt a dab of frosting on top to create a cute cookie shape.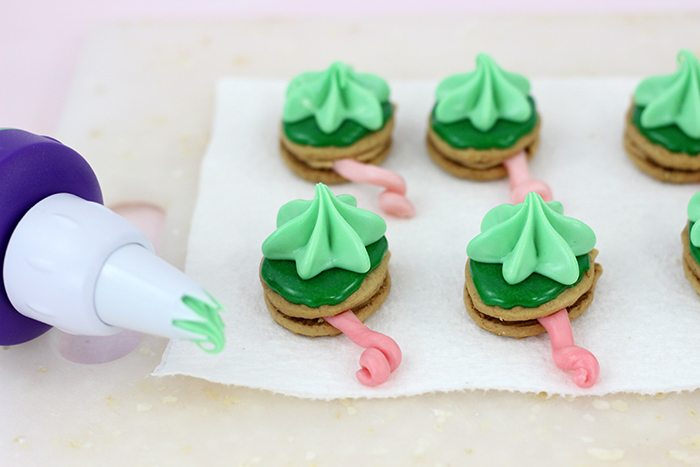 Let the frosting dry a bit and then add some yellow sprinkles on top for even more contrast and a cute pop. Lastly, add candy eyes! Let the cookies sit a little more before serving so that everything can firm up. That's it! Now you have super cute cookies to celebrate this fun upcoming movie!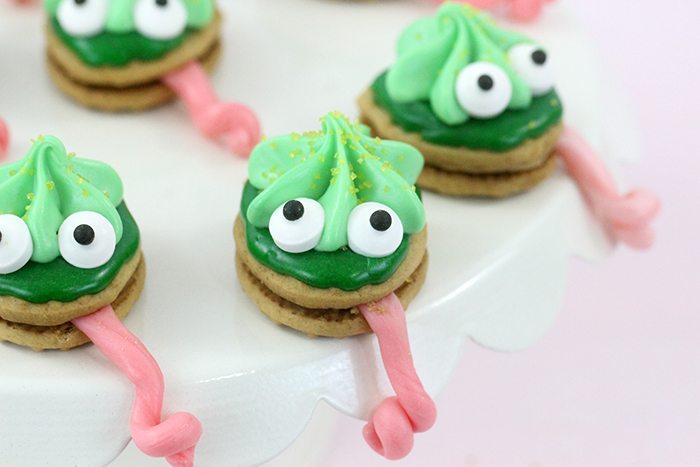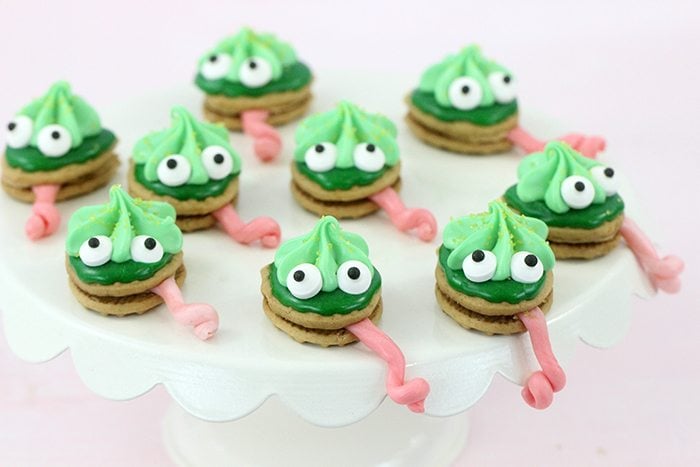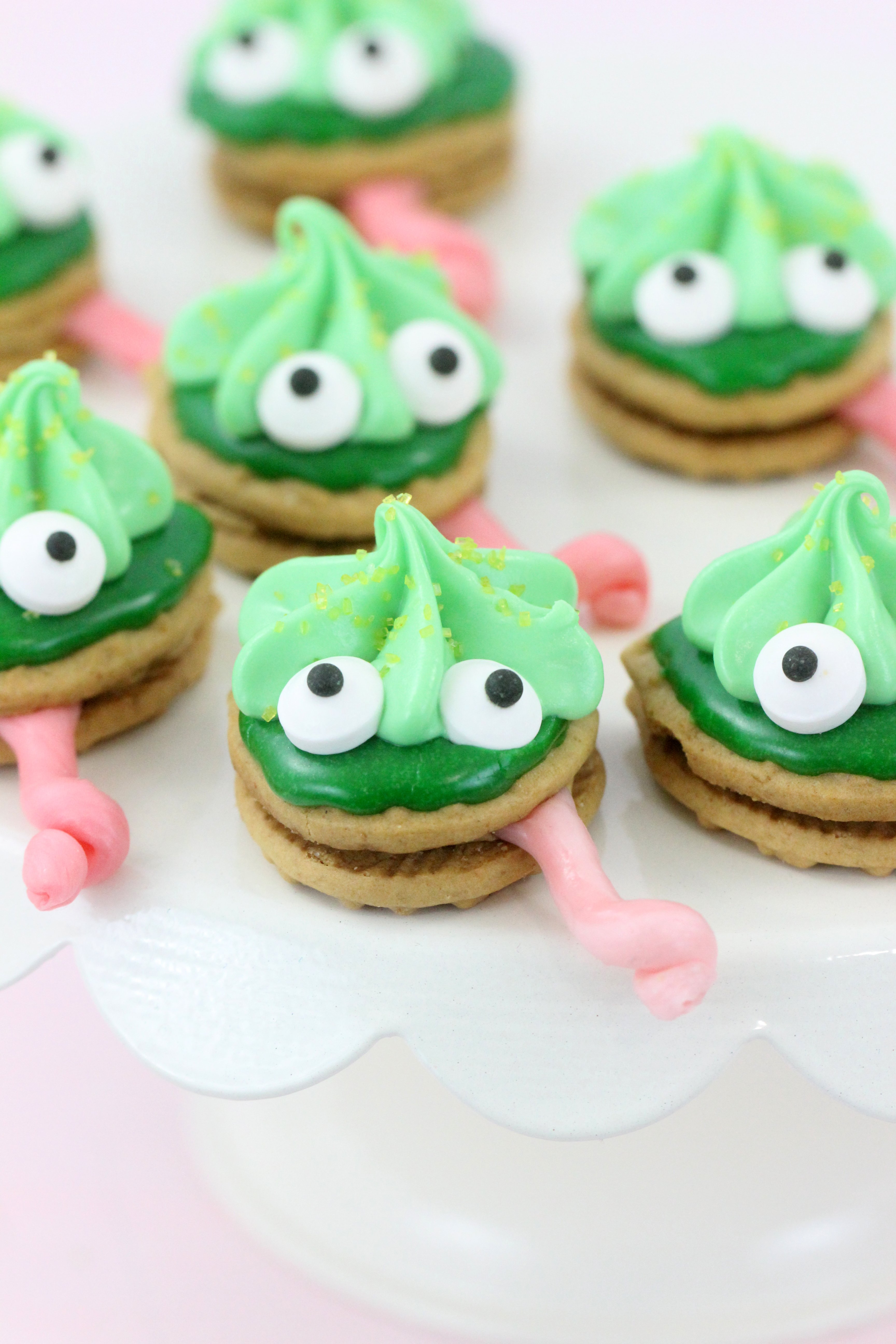 Watch The Wild Life Trailer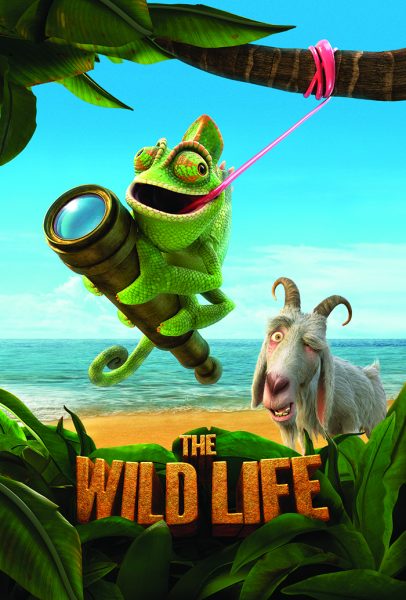 Get more info & keep in the loop for this fun flick.
Visit The Wild Life Official Site.
Like 'The Wild Life' on Facebook.
Follow on Twitter and Instagram.
Make sure to save the date!
The Wild Life hits theaters everywhere on September 9th, 2016!
Who will you be taking to the movies? Which character do you think you'll fall in love with first?