We've been hatching up some extra fun ideas for Easter. I was really excited when I got the idea to make cute little carrots out of EOS Tangerine Lip Balm. It's not even funny how many people adore this cute little lip balm, I was totally late to the game, but have to admit that their Tangerine is by far my favorite to date. I bet lots of kids, teens and even adults would love the Easter Bunny to drop off some of their favorite beauty products this year. Adding some simple green ribbon to these orange toned lip balms makes them extra fun and festive for gifting! This post contains affiliate links.
Not sure why, but I've come up with a slew of carrot themed Easter ideas this year. For example, this carrot nail polish gift idea and... well I won't tell you them all quite yet. I like surprises. You have to promise to visit to come check them out. Some are foodie ideas and others are fun gift ideas. Hopefully you will like em' too.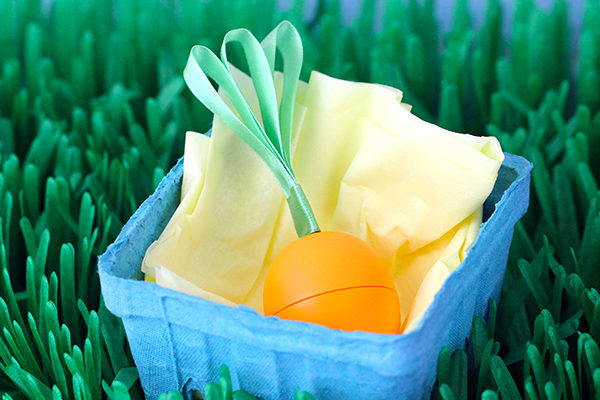 Turn EOS Lip Balm Into a Cute Carrot
Here's what you need to make one of these little cuties:
↘EOS Lip Balm (Tangerine Medicated (may not be in stock) Pumpkin Spice works too, see here.
↘17" strip of Green wired ⅝-Inch ribbon (I used this ribbon)
↘Glue Gun or other heavy duty quick drying glue.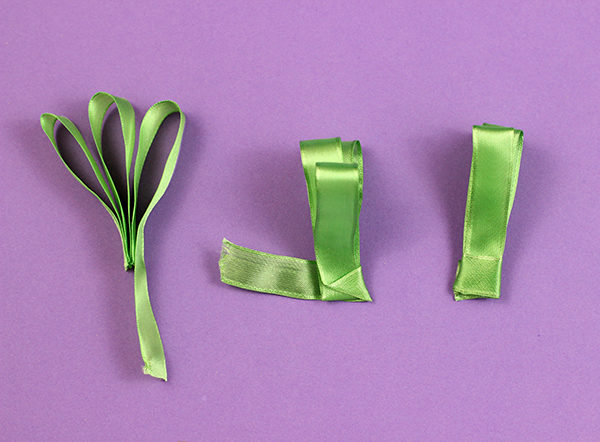 Make three even loops that are approximately 2.5" in length with the ribbon strip. Then, with the long excess ribbon piece, make a angled fold. Then, straighten the ribbon out as best you can and wrap the remaining ribbon around. Use a glue gun or other quick drying glue to seal the end of the ribbon. (See image above for a visual on how to do this). Let dry. Lastly, glue your ribbon "carrot top" onto the top center of the lip balm. Let dry. Voila! That's all folks!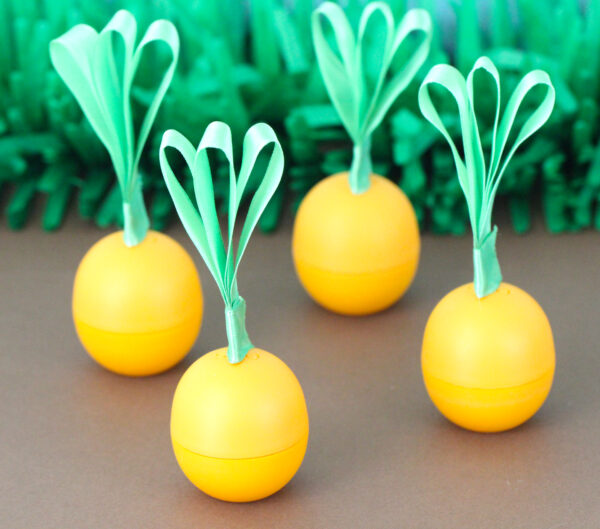 What's your favorite "flavor" of EOS Lip Balm? Have you tried Tangerine yet? Is there anyone in your life that would get a kick out of these?