I'm excited for spring and all the wonderful goodness it brings. This year, I want to try all different fun Easter projects and that includes lots of egg decorating!  Have you seen Polka Dot Glitter Eggs using Glue Dots yet? They are cute. These easy to use glue "stick-ons" allow for  some great and easy creativity.  I kept thinking about using gold glitter dots on brown eggs for something a little unique.  This post contains affiliate links.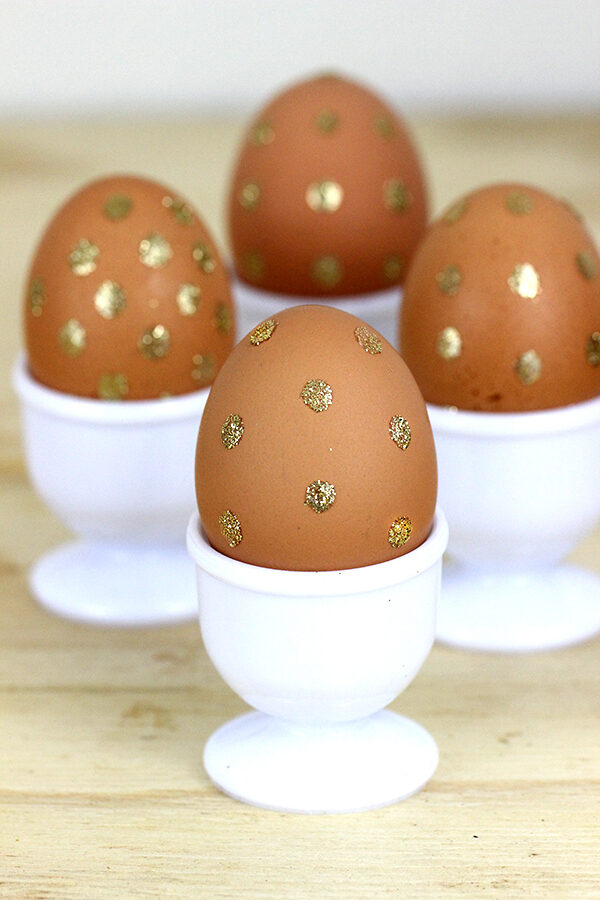 I've really been digging gold lately, it seems to be extra trendy right now because I've been seeing it everywhere. I'm kind of sad that I already decorated my office in white, teal peach and other shades. Gold just doesn't fit in the mix. But, I'm working on getting some gold and bronze in the living room. That's a work in progress!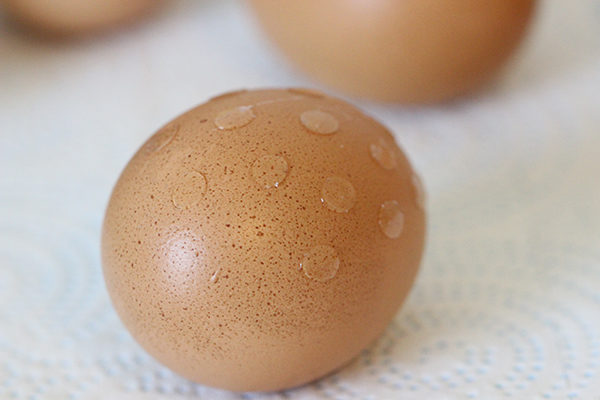 In the meantime, I've gotten a jump start on my gold addiction with these eggs!
For these, here is what I used: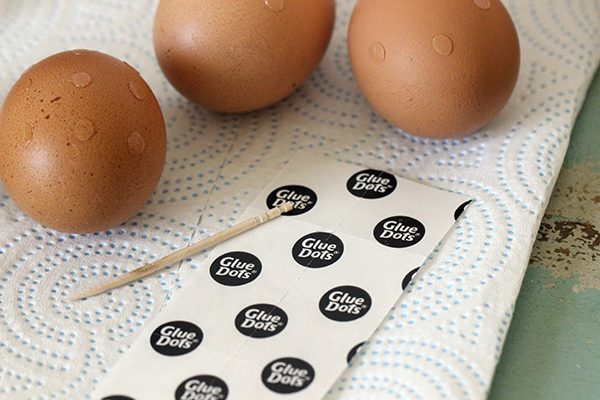 Glue Dots are really cool, if you haven't used them before, I promise they're so easy to use.  They work pretty much like stickers.  If your eggs are cold like mine where, I recommend keeping your finger tip on each one for a couple of seconds to ensure they stick nicely.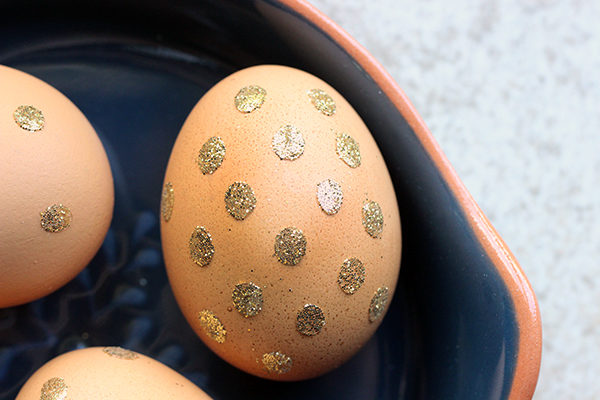 Simply stick on the Glue Dots in any pattern you would like.  For some of my eggs, I chose to do straight lines of polka dots and for others, I liked the to make them uneven. I can't decide which ones I like best.  For another,  I made the polka dots really close to each other too for a different look.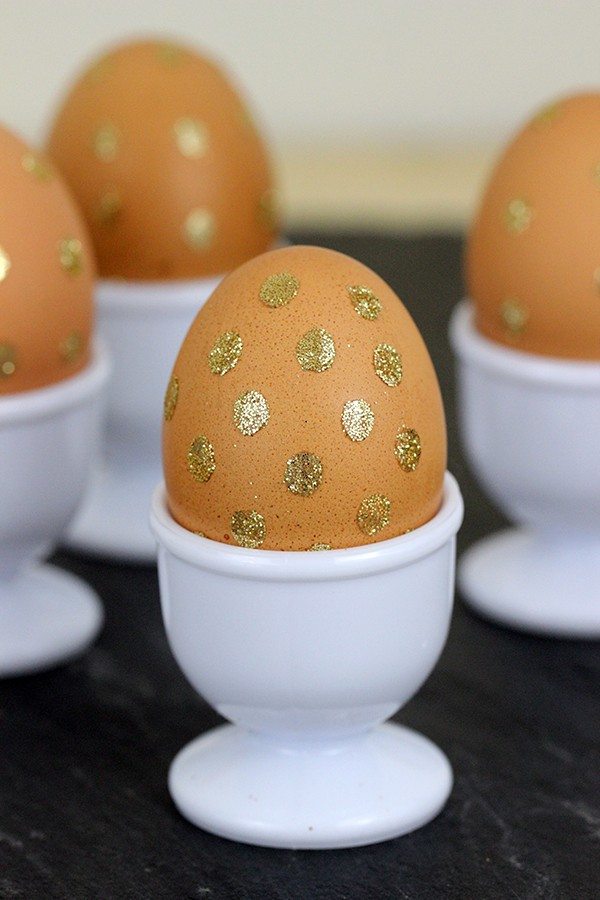 I think they look really great all mix and match. That wraps up today's fun! Now, I need to go clean up the big glitter mess I made *wink*.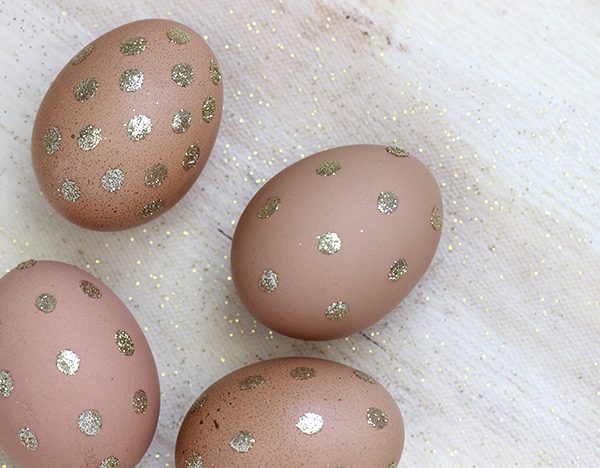 Are you planning on trying any unique Easter egg decor this year?