DIY gift wrapping ideas just for men.
Gift giving can be so much fun, but there are always a few on your list that prove challenging to buy for. They say it's the thought that counts when it comes to gift giving and I'm so on board with that. That's why I love to give gifts that can I know they'll actually use. You just can't go wrong. Check out these Holiday Gift Wrap for Men to add the perfect touches to the perfect gifts. This is a sponsored post about Axe & Dove Men+Care Gift Sets, all opinions are my own.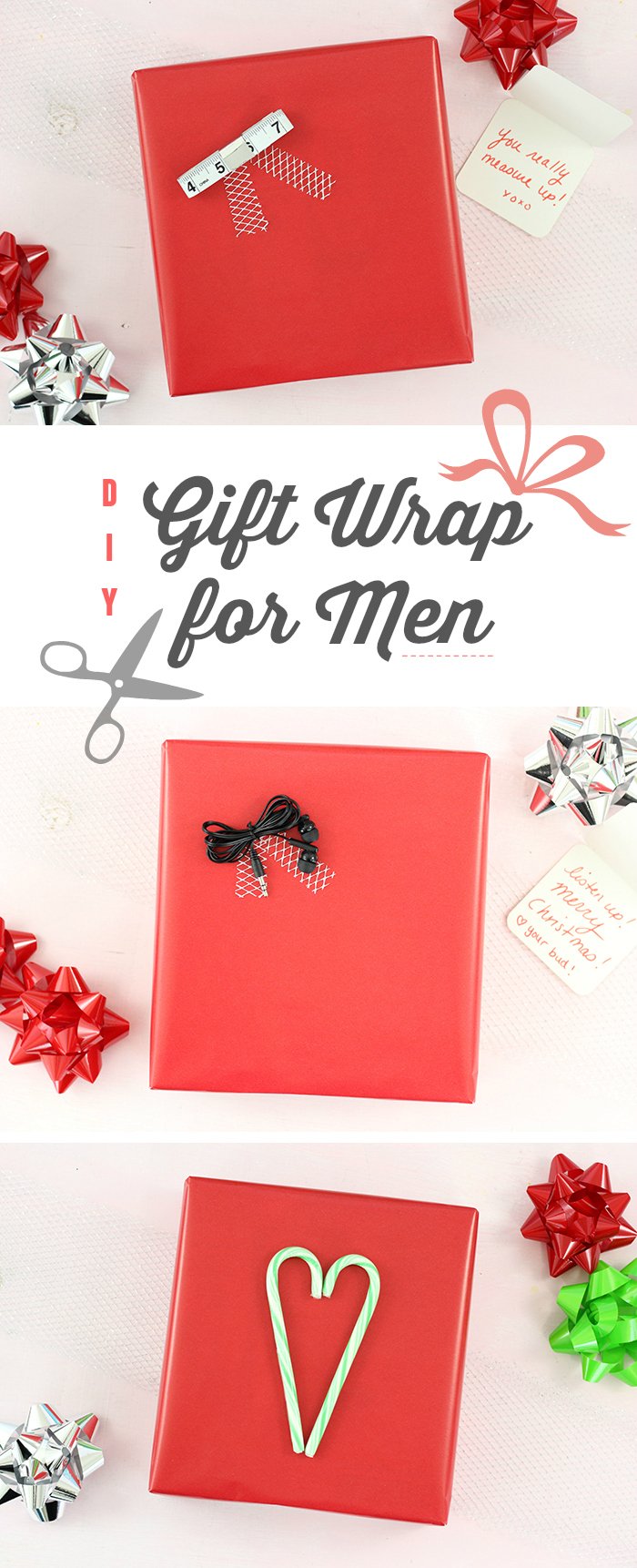 Picking gifts for men/boys has always been a bit challenging for me. Being the only girl around here makes gift giving a bit more challenging, I must admit. One easy pick for me is a good pre-made gift set that I know my "boys" will actually use. Especially, one that's gives a lot of bang for my buck!

Holiday Gift Wrap Ideas for Men
What I like about these gift wrap ideas is that the items used to take the gifts over the top actually enhance the gift. They are items that can actually be used and or be eaten. Yay to both! Check these out gift wrap ideas for the men in your life.
"Measure Up" Gift Wrap
Want to show someone how special they are for the holidays? Deck your gift box out with a real measuring tape bow. Make it look like a bow by wrapping something like a piece of duct tape and real ribbon along with it to complete the look. Easy.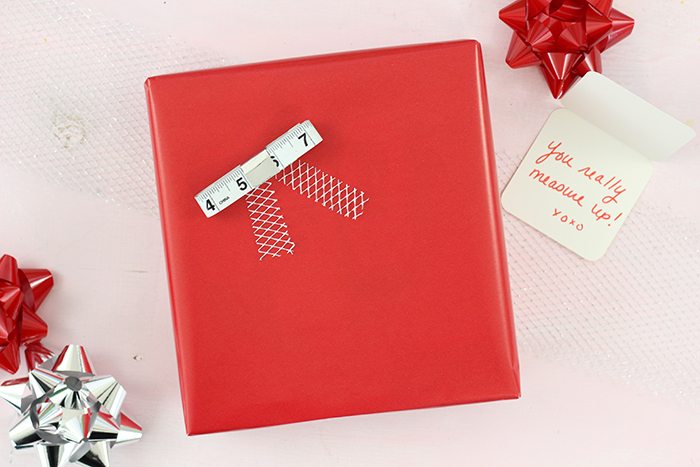 Ear Bud Gift Wrap
It's not even funny how many pairs of ear buds my son breaks or loses, he was clearly my inspiration for this idea. I wrapped the ear buds around 3 fingers and then held it together with the tie that came with the package. You could use duct tape or ribbon, too. Also use another two pieces of ribbon to accentuate the buds and make it look more like a bow.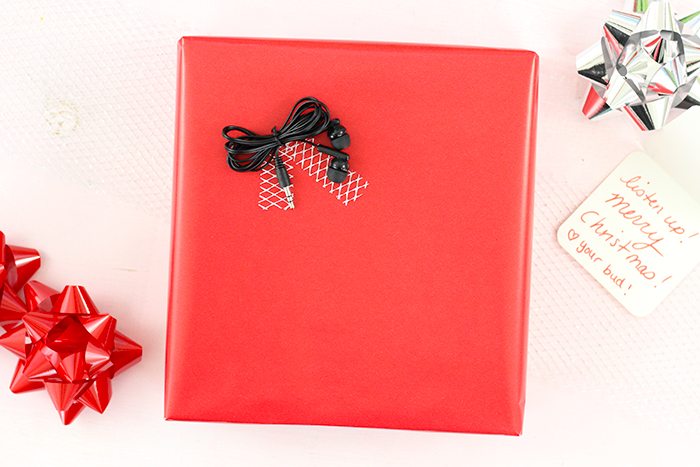 Candy Cane Gift Wrap
Lastly, this simple gift idea is perfect for your honey. Show them some extra love this holiday season by making a heart out of candy canes. I loved these green candy canes because it really stands out on red wrapping paper. Simply tape or use non-toxic glue to adhere it. That's it!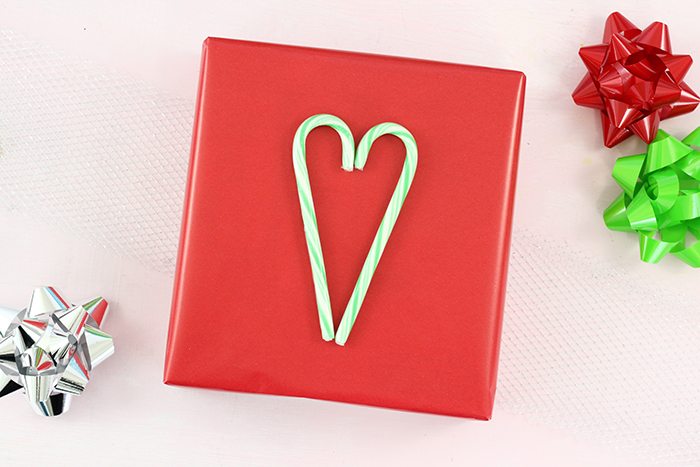 Love these men's gift wrap ideas? Get 3 more ideas here.
That's a wrap! Get it?
Do you have any other fun ways to wrap gifts for men? Share!
Read this for more gift wrap ideas for men ideas!