There's no better way to honor mom than with a gift that celebrates her! Not sure about you, but I always appreciate a good gift basket. They are so much fun to unwrap and discover all of the little hand-picked goodies inside. I thought this DIY Mermaid Spa Kit would be just the perfect gift for the trendy moms in your lives that deserve a little pampering. Let's show her she's sea-sational and most definitely shell-tastic with this fun gift put together with the help of Dove products at Rite Aid. This is a sponsored post by Mirum about special Dove offers available at Rite Aid. All opinions are my own.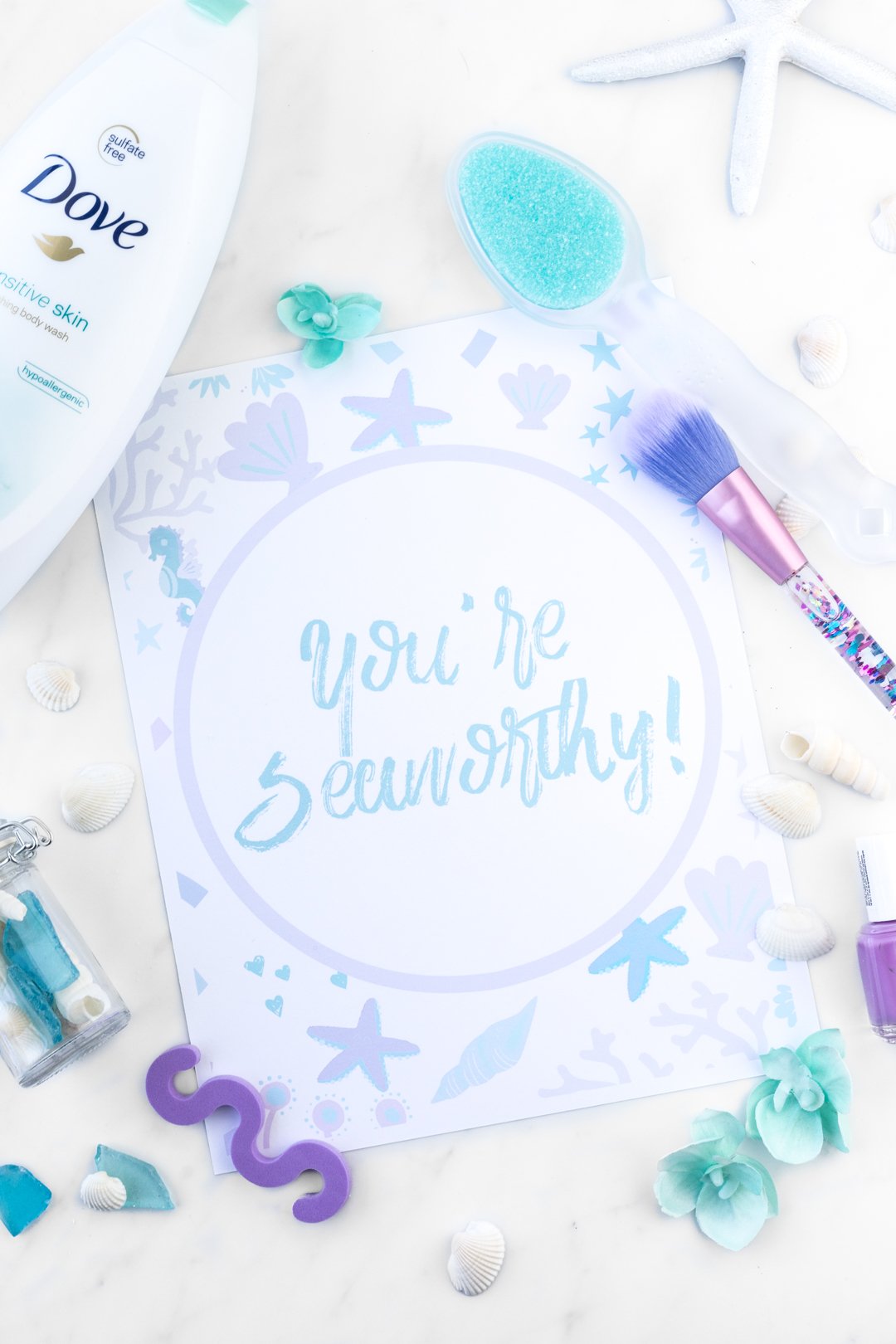 MERMAID SPA KIT GIFT
Want to show a special mom that you care? I got you! As a busy mom, I know that we really need to take the time to care for ourselves. We can't be our very best if we don't take those moments to nurture ourselves inside and out. I loved putting these ideas together to encourage you to pay this idea forward.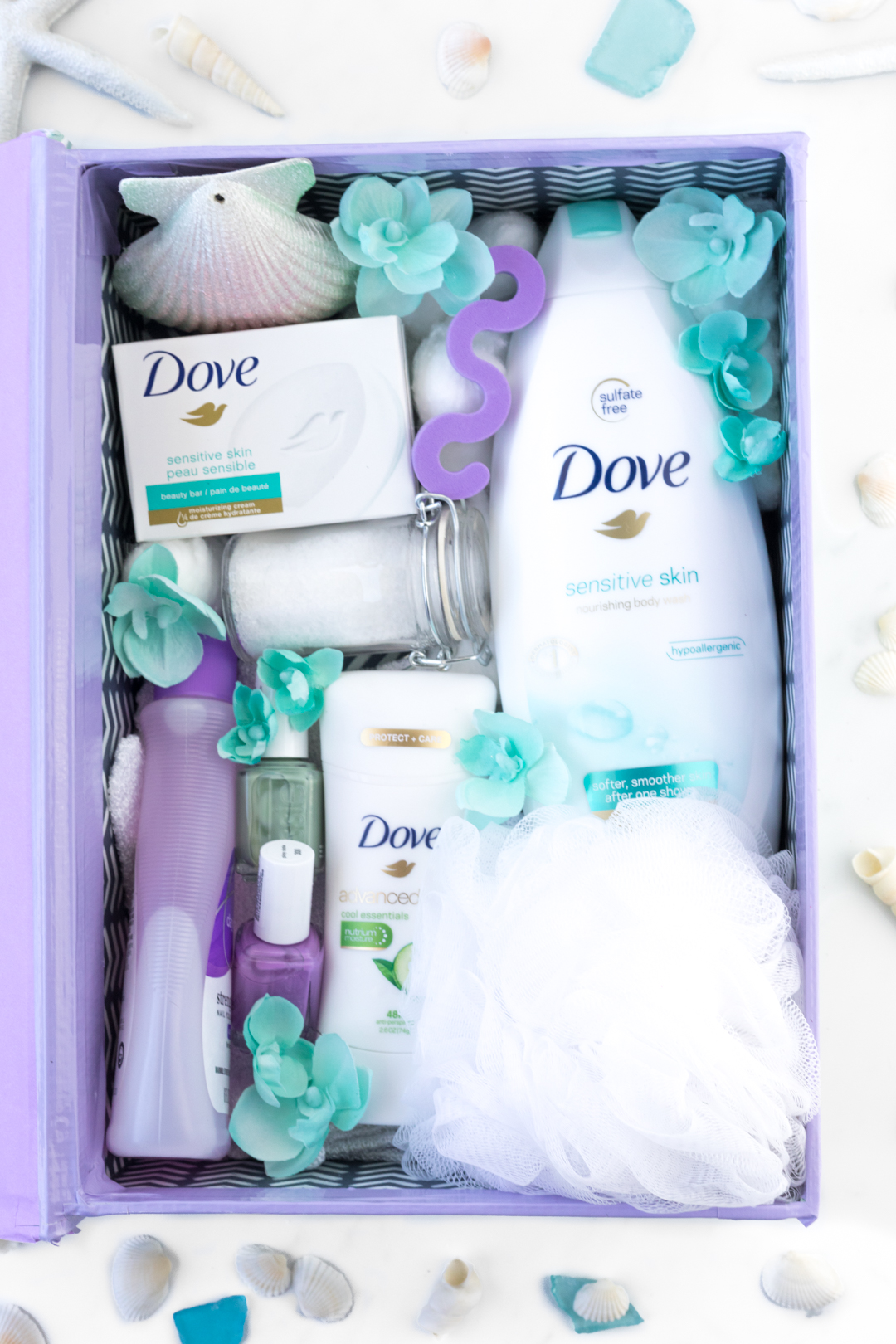 Let a mom know you care and give her all that she needs to take some "me-time" for herself. Use any kind of small box like a photo box, shoe box or mailer box wrapped or painted to match if needed. I used purple kraft paper to wrap mine and make it match. I love how it turned out!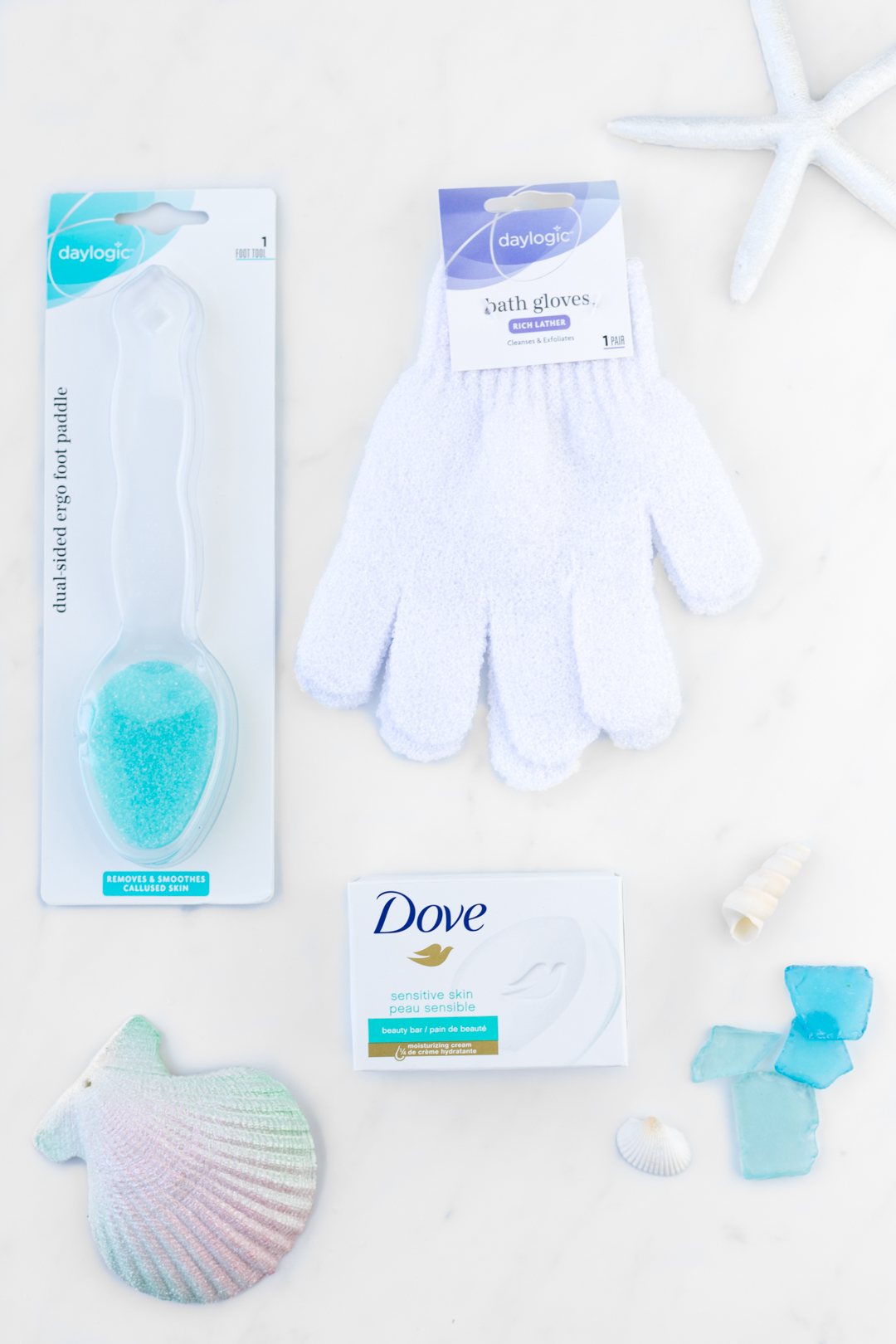 MERMAID SPA KIT FILLER IDEAS
Here are some fun filler ideas for your mermaid spa kit. Pick and choose your favorites! With the help of some special offers on Dove products over at Rite Aid right now, you'll be able to get more bang for your buck. More on that in a minute. Plus, we all have a few mermaid scales that we could stand to exfoliate :P.
Dove Body Wash
Dove Beauty Bars
Dove Anti-Perspirant Deodorant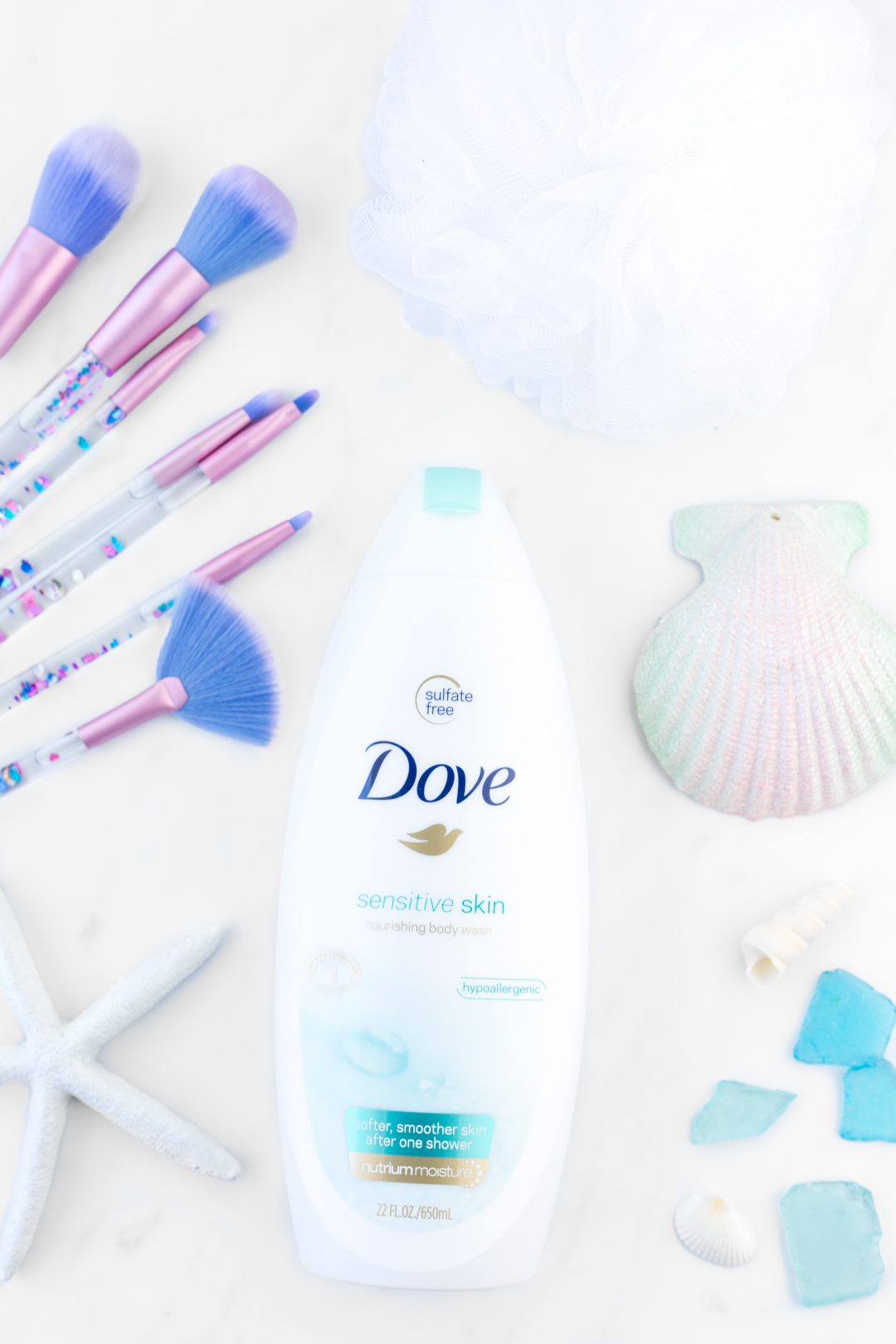 Dove hair care products
Baby Dove products
Nail Care/manicure products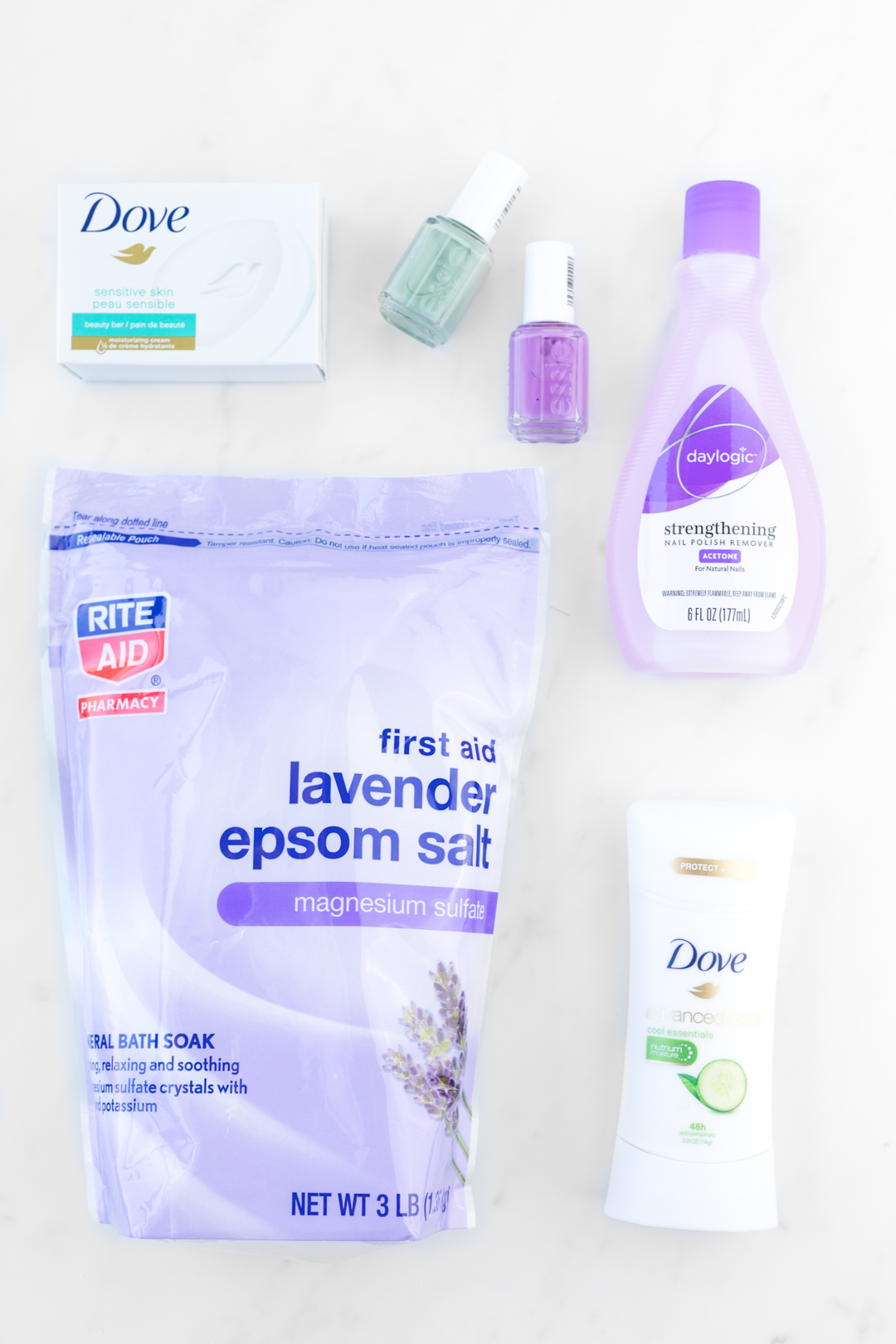 Pedicure products
Exfoliating tools
Body scrubs/ body salts
Makeup brushes/tools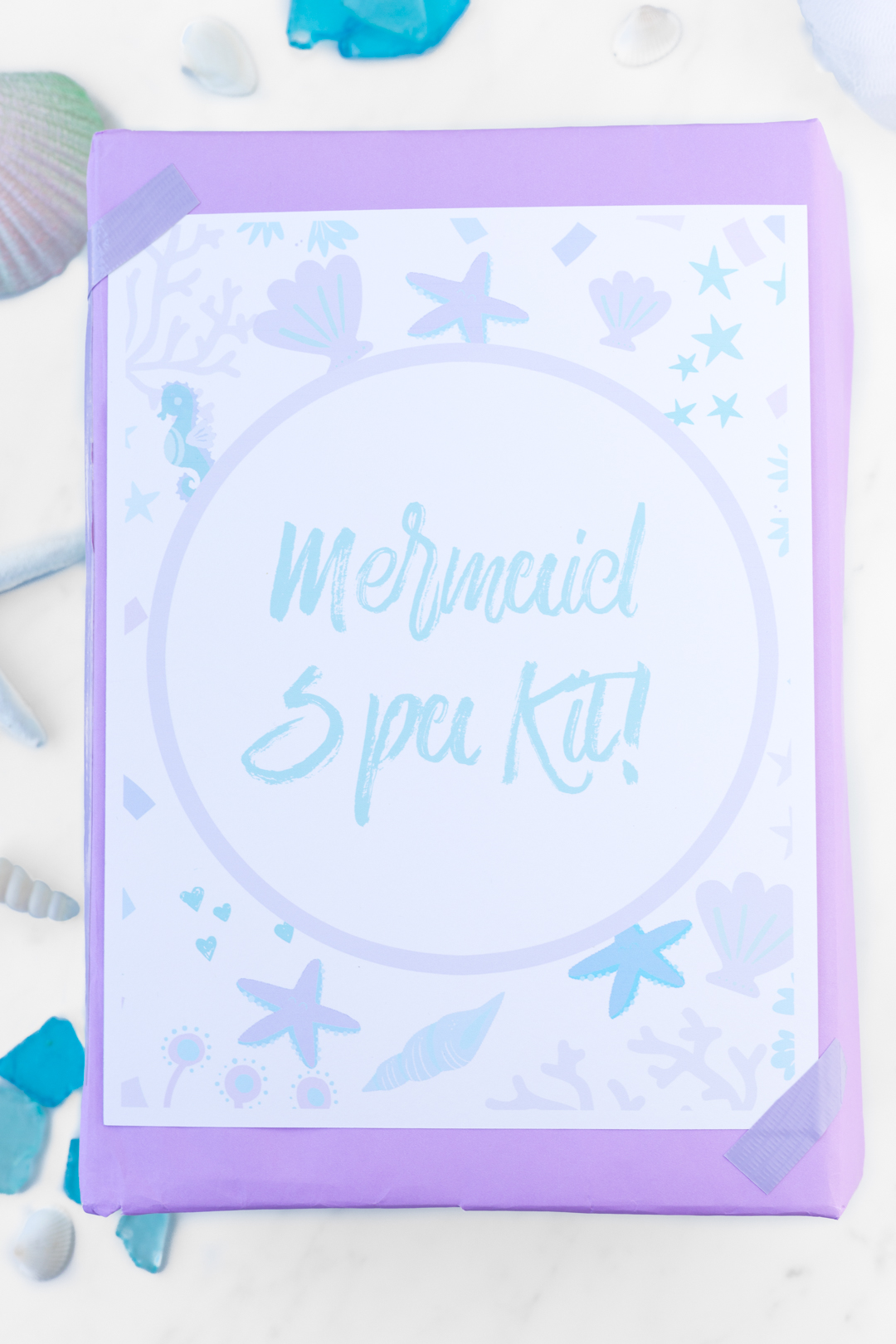 MERMAID SPA KIT PRINTABLES
Click the file you want to download and then print it on 8.5″ x 11″ paper.
Mermaid Spa Kit – pdf
You're Seaworthy – pdf
Mermaid Spa in a Box – pdf
Always Be a Mermaid – pdf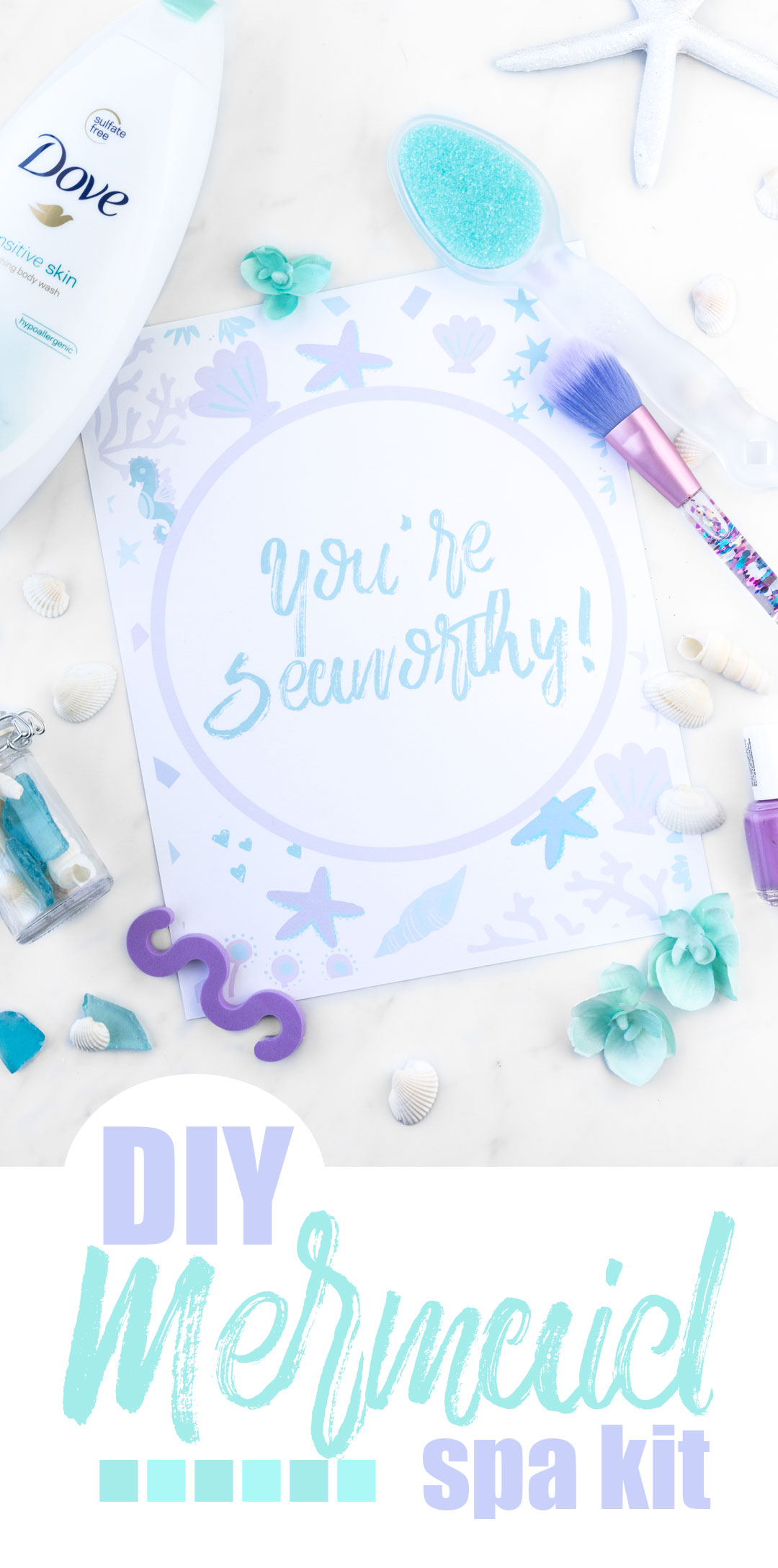 What will you include in your "mermaid" spa gift box?
MORE "IN A BOX" IDEAS
MORE MERMAID IDEAS