I can practically smell Thanksgiving dinner as I type this! The holiday season can be so wonderful, but it can also be beyond overwhelming to say the least. You know that feeling? *Raises both hands. This a sponsored post with Mirum, all opinions are my own.
I thought it would be fun to share a fun DIY filled with must-haves for this time of the year. Enter these Sanity in a Box ideas!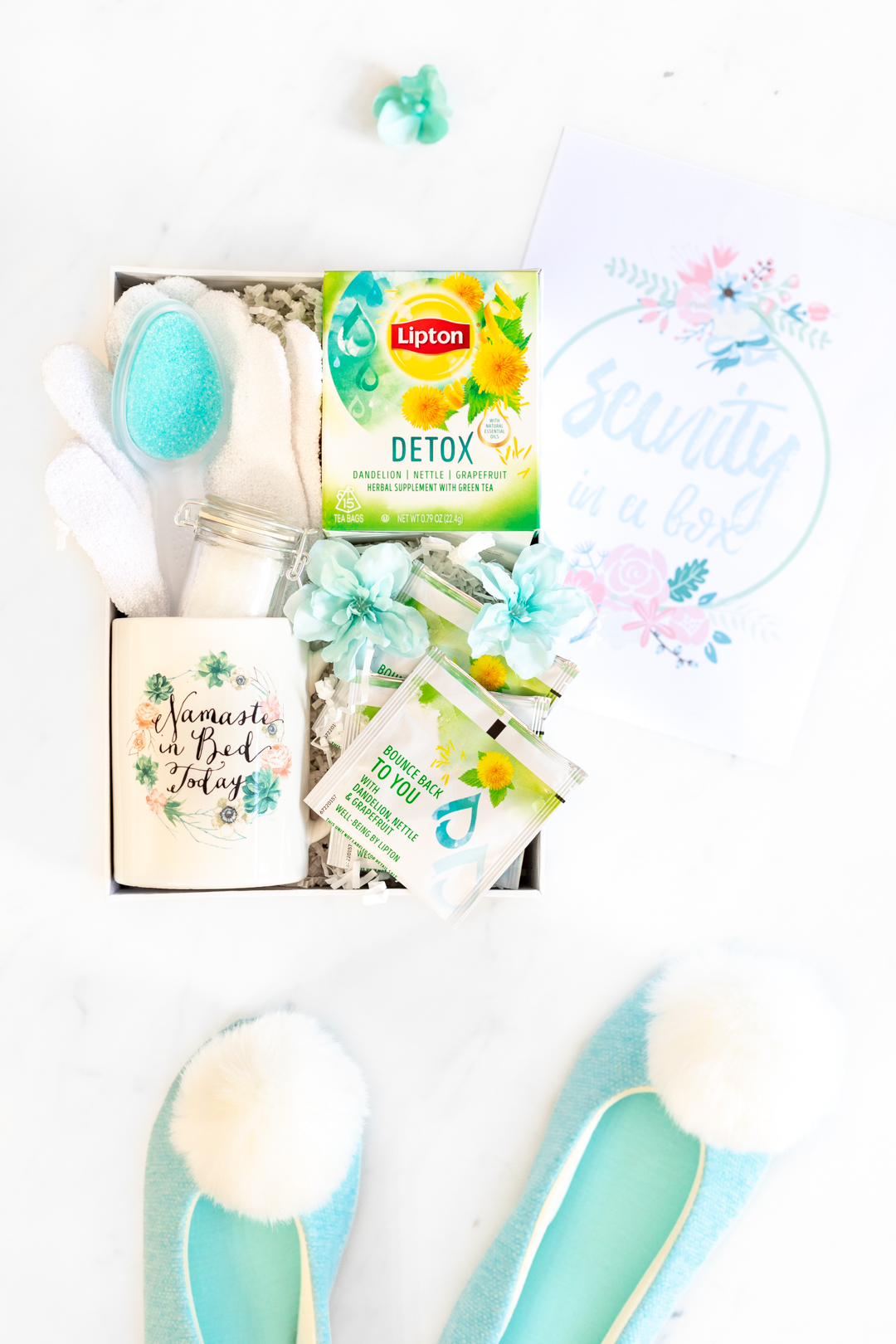 A Sanity in a Box gift would make the perfect hostess gift or gift for your girlfriends or heck go ahead and impress that MIL of yours. With the inclusion of goodies that encourage some well-deserved R&R as well as Lipton's tea, this will be a hit.
Their Soothe Your Tummy Tea or Detox Tea is just the way to soothe and unwind after a hearty holiday meal!
SANITY IN A BOX GIFT IDEA
Surprise someone who deserves to be treated to something special with this fun DIY gift. Let me tell you my fun gift box filler ideas to get you started.
First: Download this sanity in a box (printable pdf)
Box – photo box, upcycled box, gift box
Faux Flowers or Flower Petals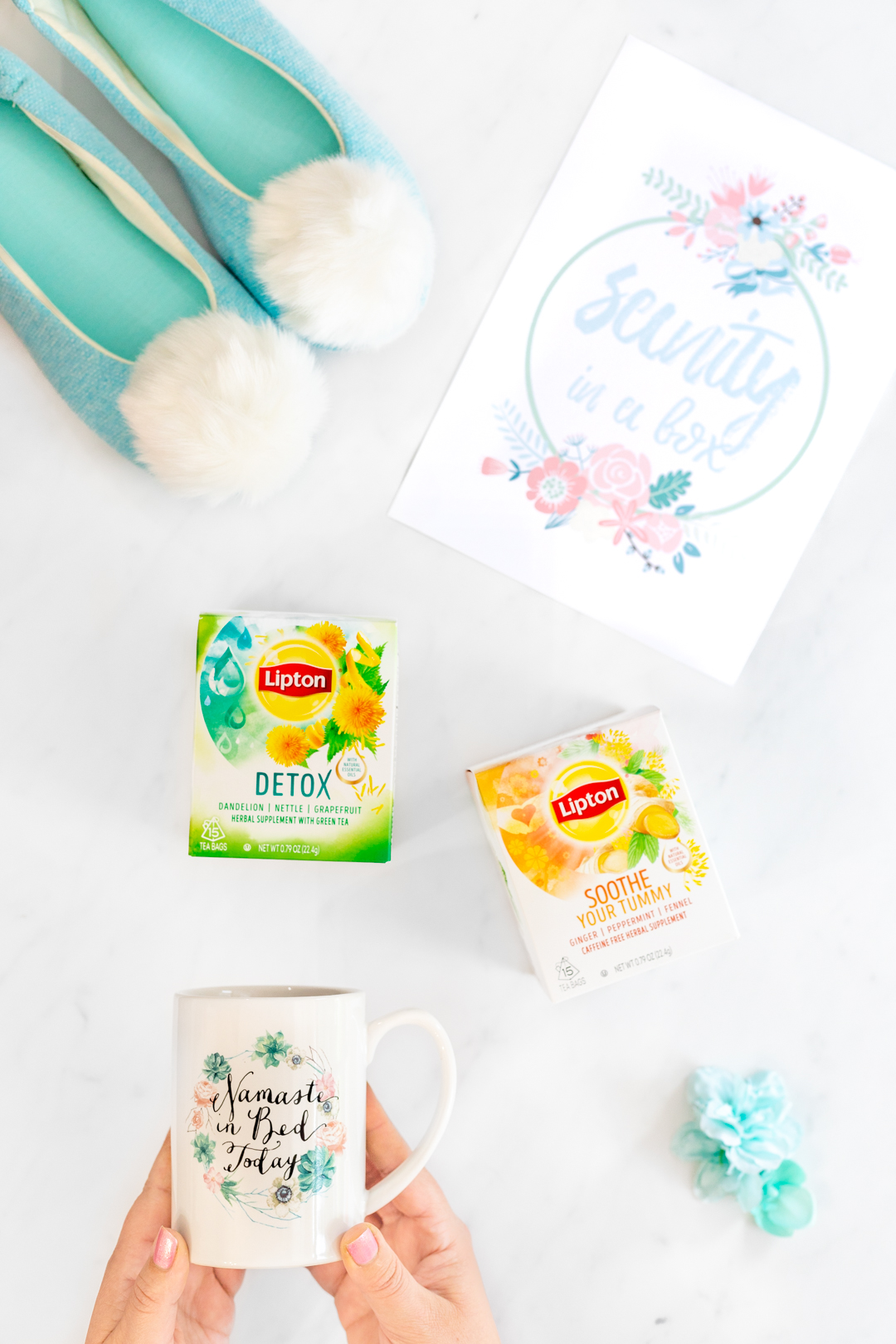 Mugs with quirky R&R sayings
Jars or Containers to package up Beauty Ingredients.
Spa products like Epsom Salt / Bath Bombs
Manicure/Pedicure Supplies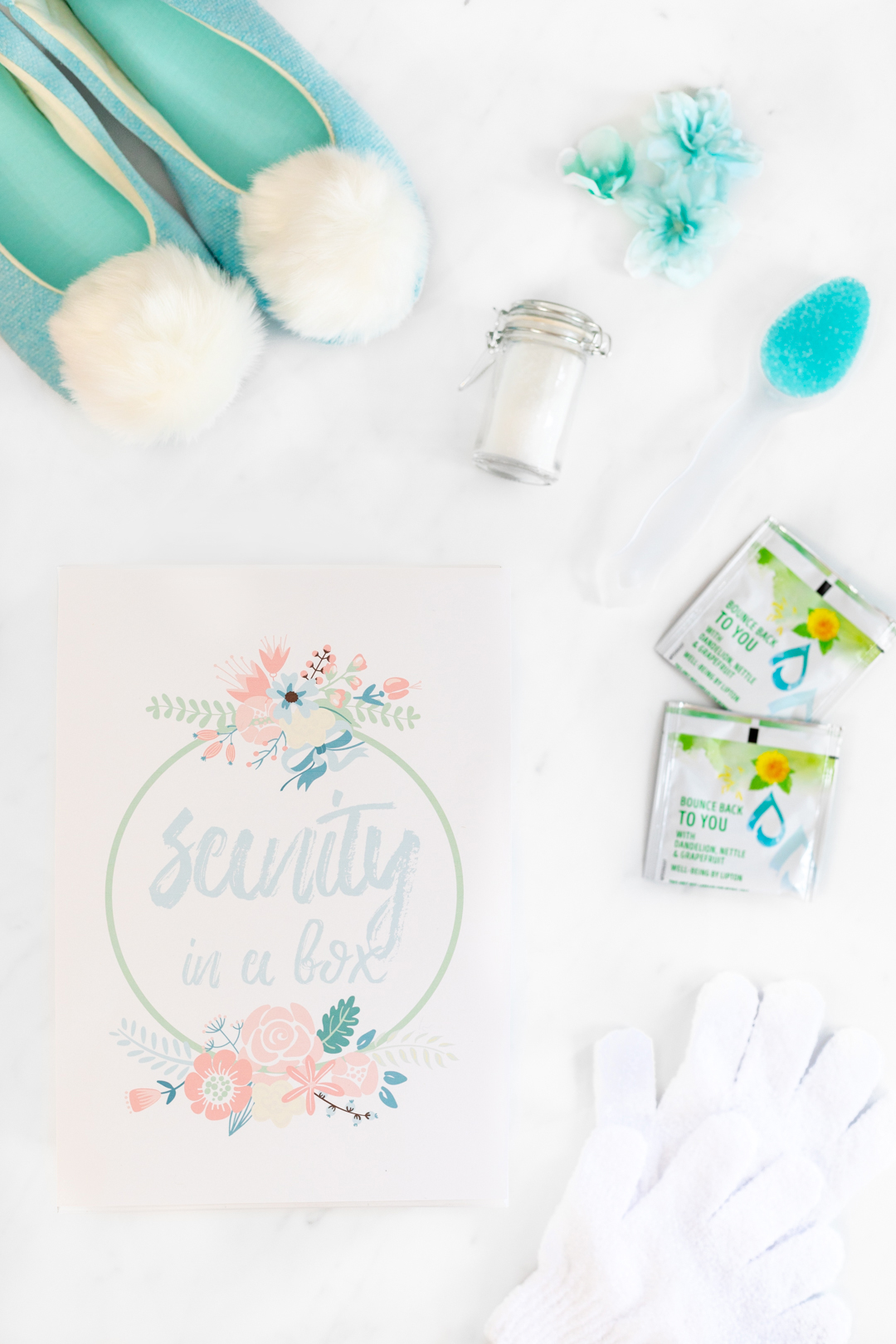 Facial Masks
Slippers – big fluffy ones
I couldn't find any slippers that I loved, so I bought plain ones and added my own big fluffy pom-poms with a glue gun. I LOVE how they came out!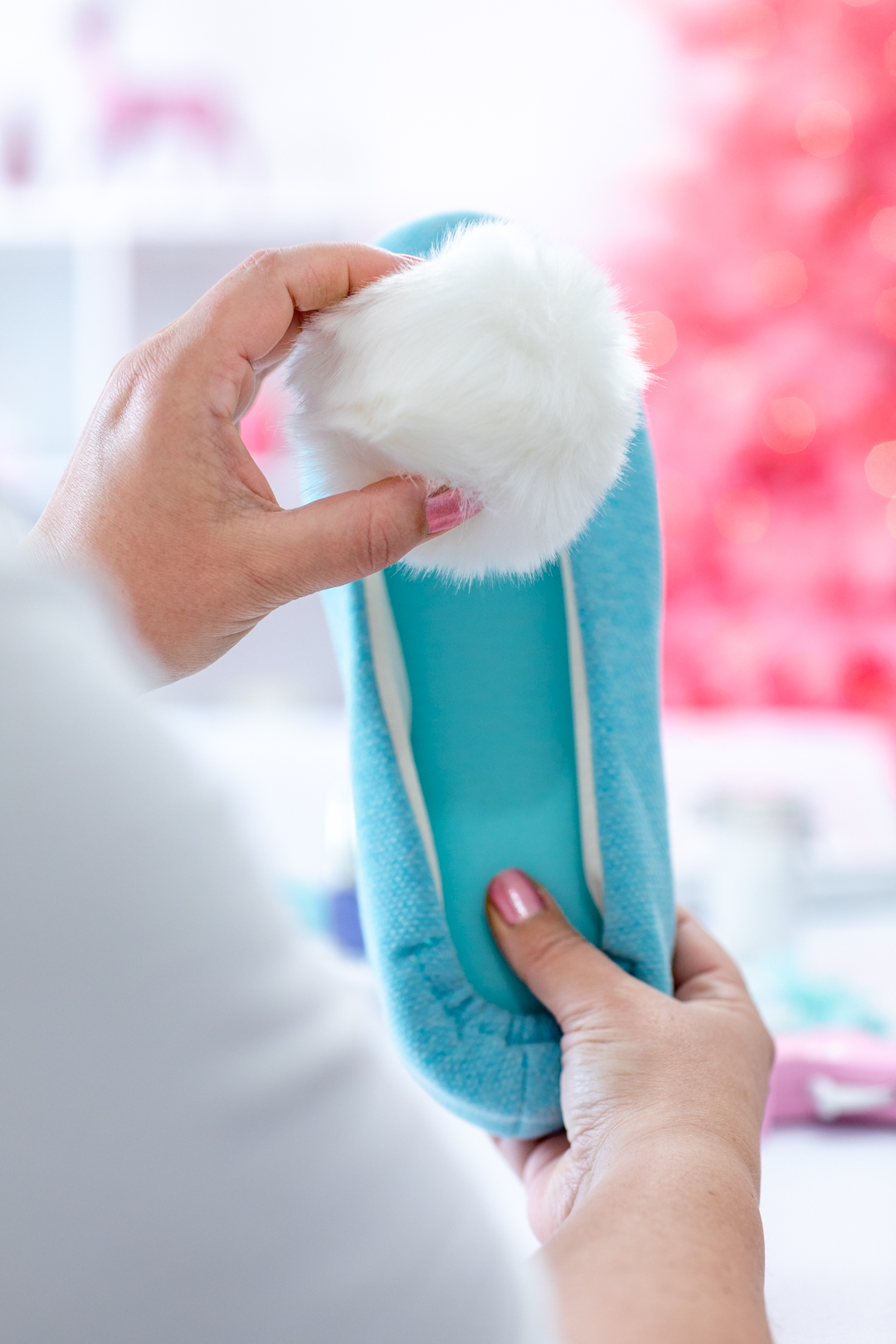 Add all of your thoughtful goodies to a box and gift to everyone who deserves a little break this holiday season!
See why Lipton teas are the perfect addition:
Lipton Soothe Your Tummy Tea – this Caffeine-Free Herbal Tea is made with ginger, peppermint, and fennel. This tea is carefully blended for maximum flavor and ability to soothe.
Lipton Detox Tea – this herbal infusion is bff to clean eating. This green tea blend is made with dandelion, nettle, and grapefruit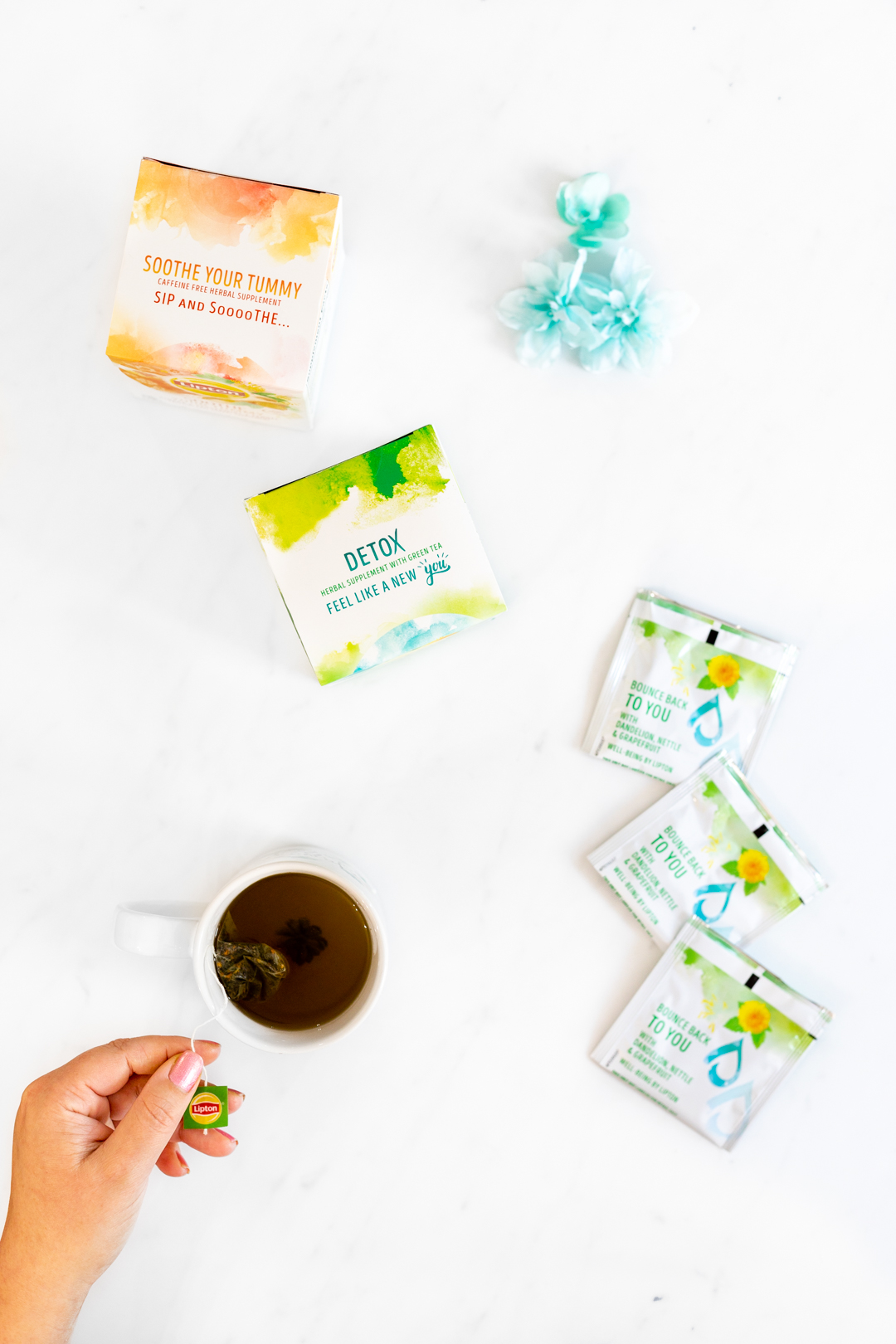 SAVINGS: Check available Lipton Offers & shop Publix NOW.
MORE "IN A BOX" IDEAS